Reality of Philippine's tourism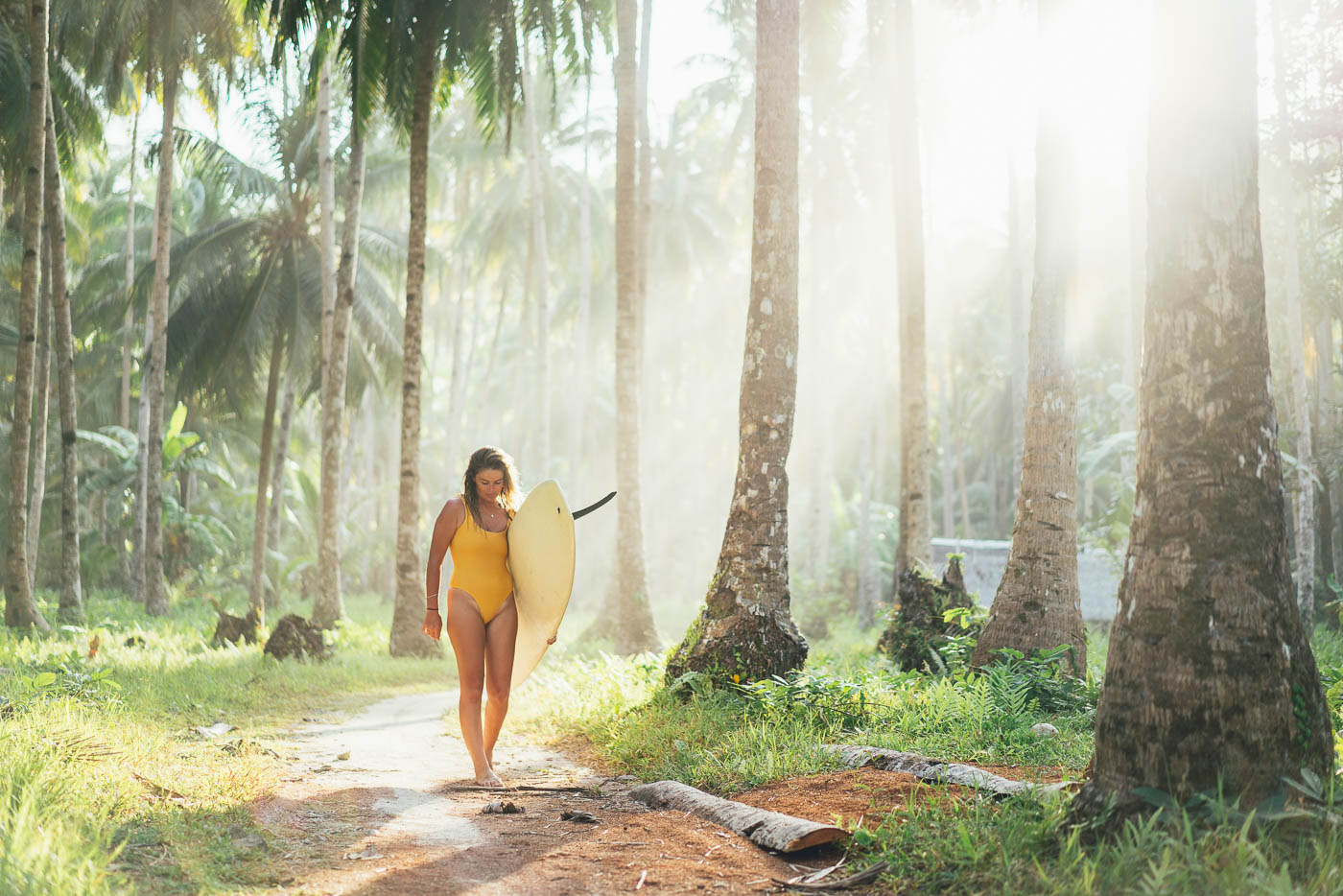 Digital Imaging Ambassador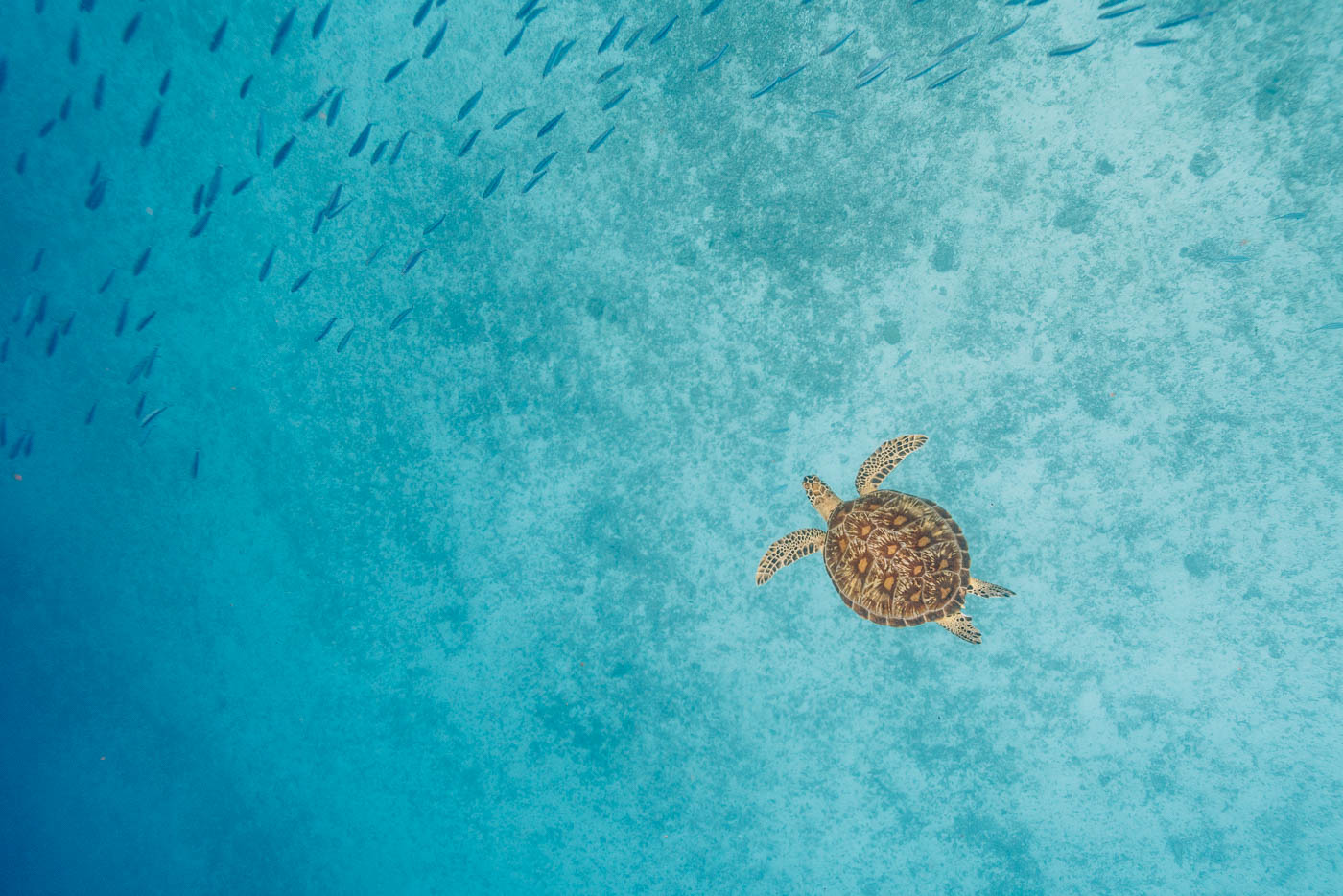 I've seen a lot of images of the Philippines through instagram. It's got white sand, coconut palms, blue waters and outrigger canoes… perfect looking destinations but last thing I want to do is rush around the thousands of islands without enjoying it. I don't want to trash the world a little more from tourism which seems ever harder to avoid. We had three weeks, get off the tourist route and I'm sure we were bound for a good time.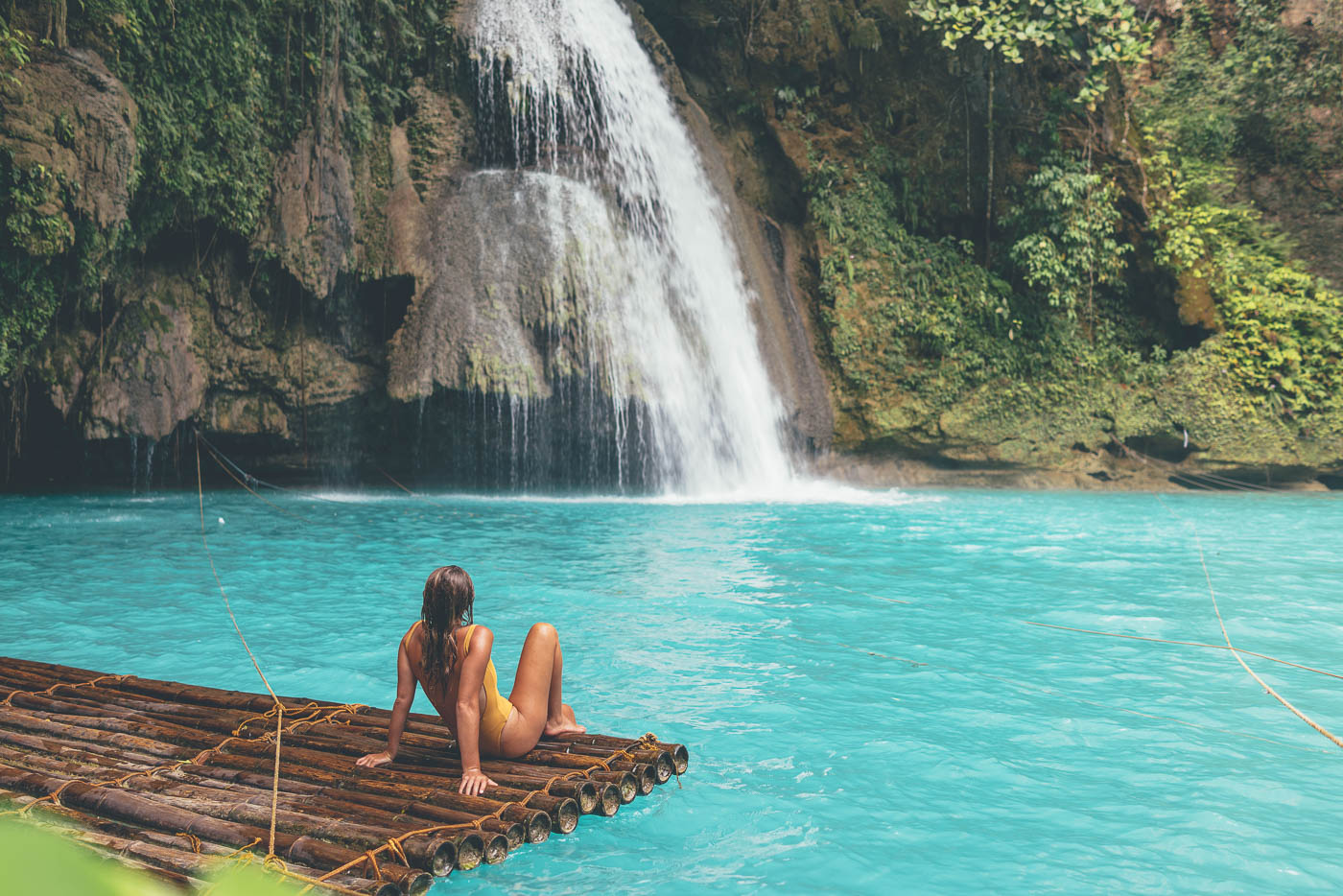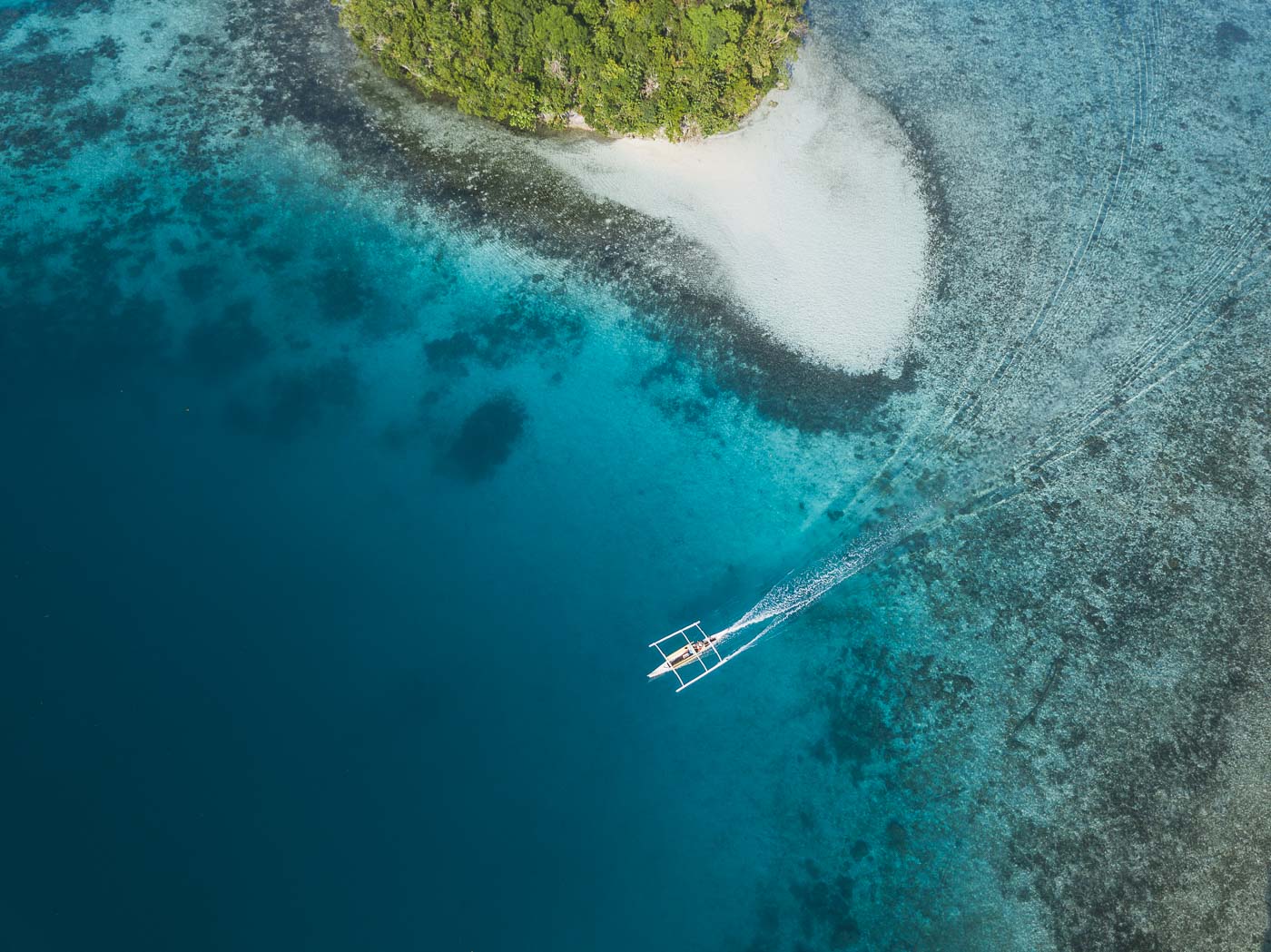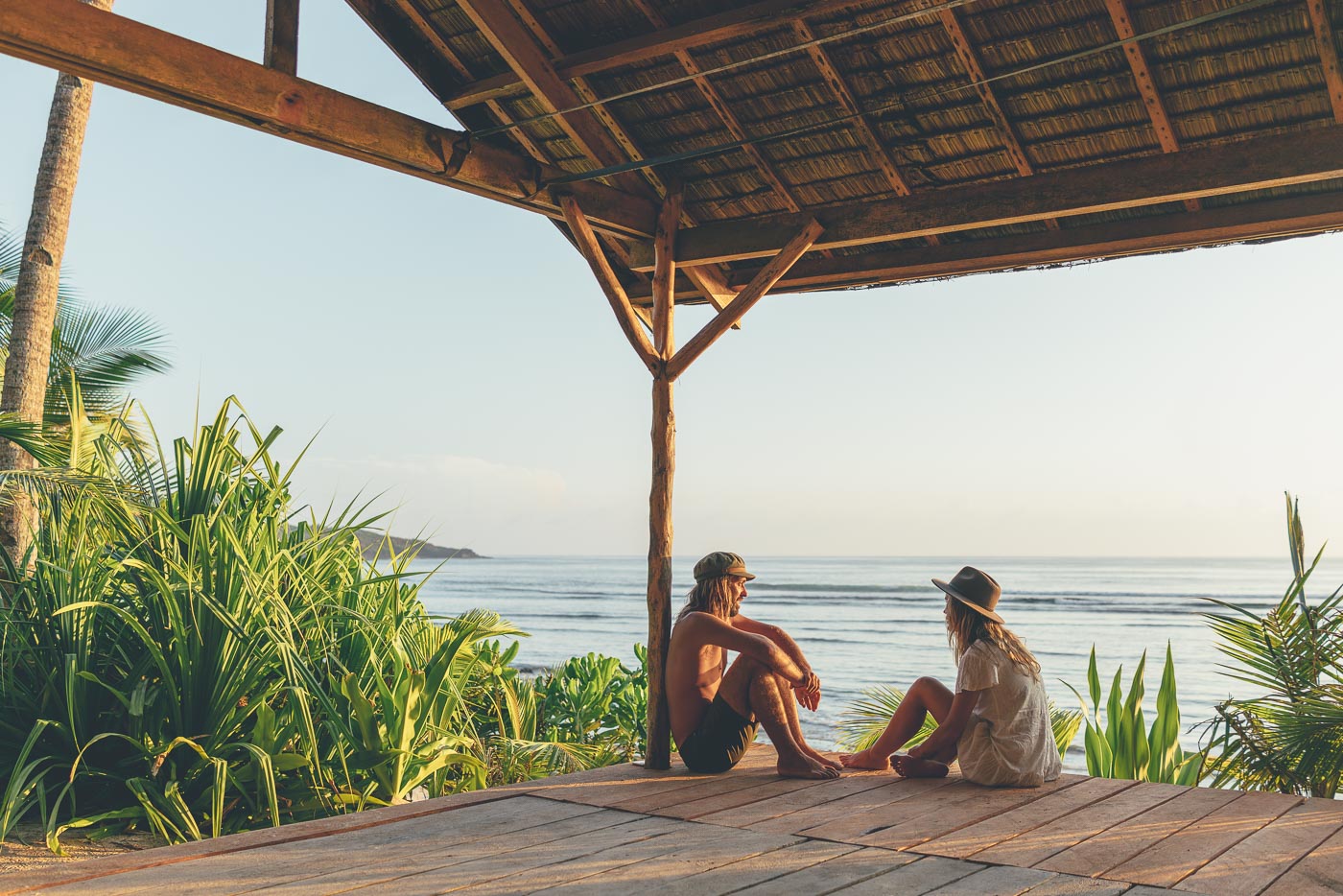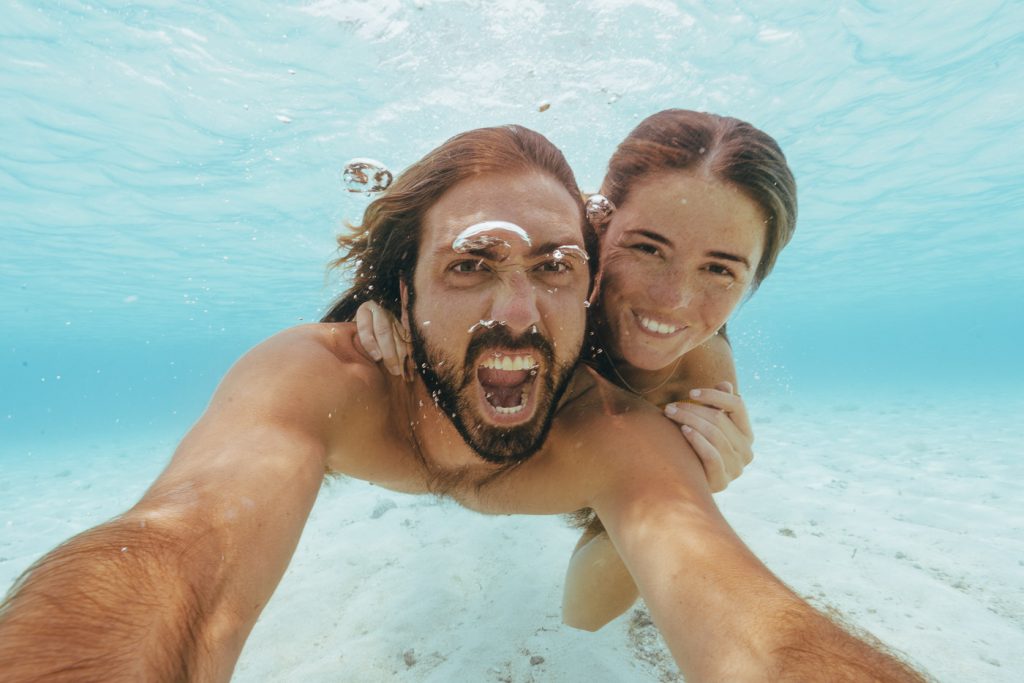 It was Jess and myself's first holiday away together. Jess goes through so many challenges in day to day life, from the most basic of lifting a bowl to getting out of the car (for those of you unfamiliar with my girlfriend's spinal injury please click here). Backpacking in a foreign country has a lot of potential risks let alone dealing with her back where she might be out for days. The unknown of carrying a small backpack on her back was risky enough as it was. She was confident, but probably more determination that this holiday won't hold her down. It went a lot better than what we thought, a few reality hiccups as expected but in all, it was an amazing time. A huge highlight was seeing her swim for the first time in years. Snorkelling over the coral and holding herself up. The SMILE was huge! Ear to ear.
She's such a strong minded girl. It can be hard sometimes with her walls up, not allowing me help her as she doesn't like to rely on anyone. Knowing the reef edge was out of her limits by herself, she wasn't keen to go out, I persistently persuaded her to hold on to my arm while I swum her out to see the fish. With some time we got there. Pretty happy to say Philippines built us stronger.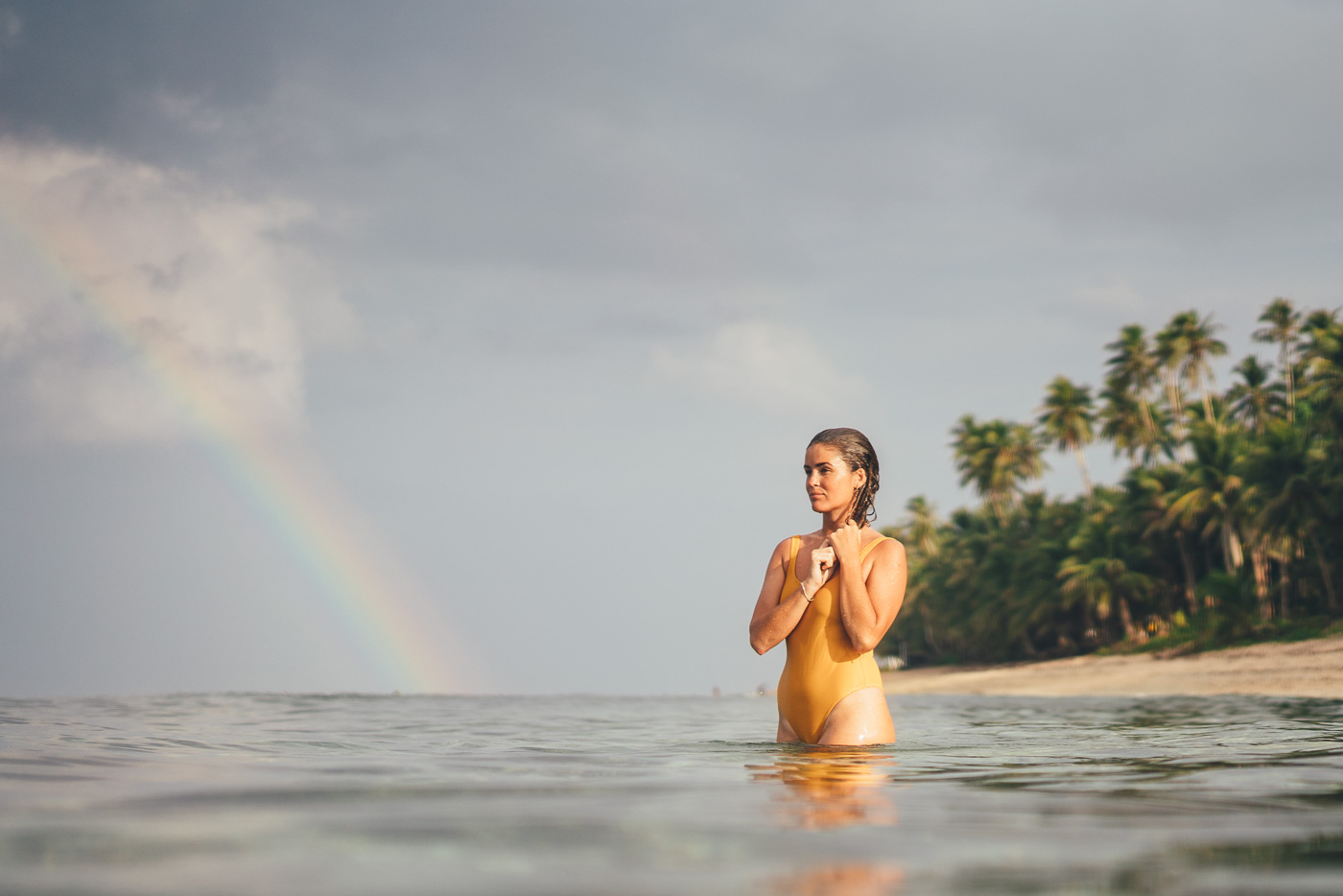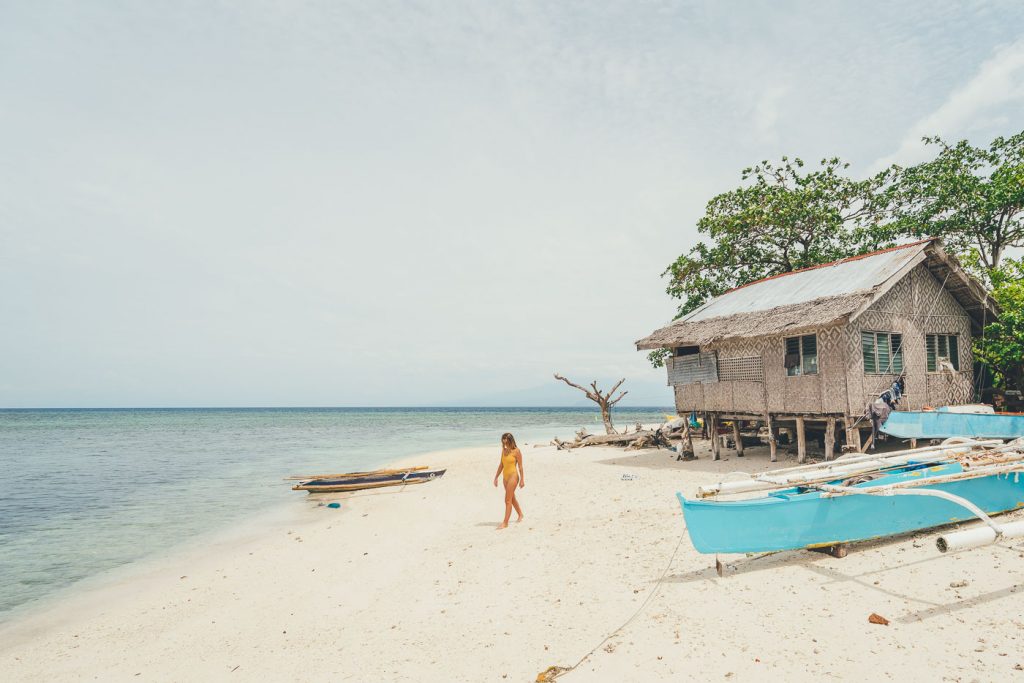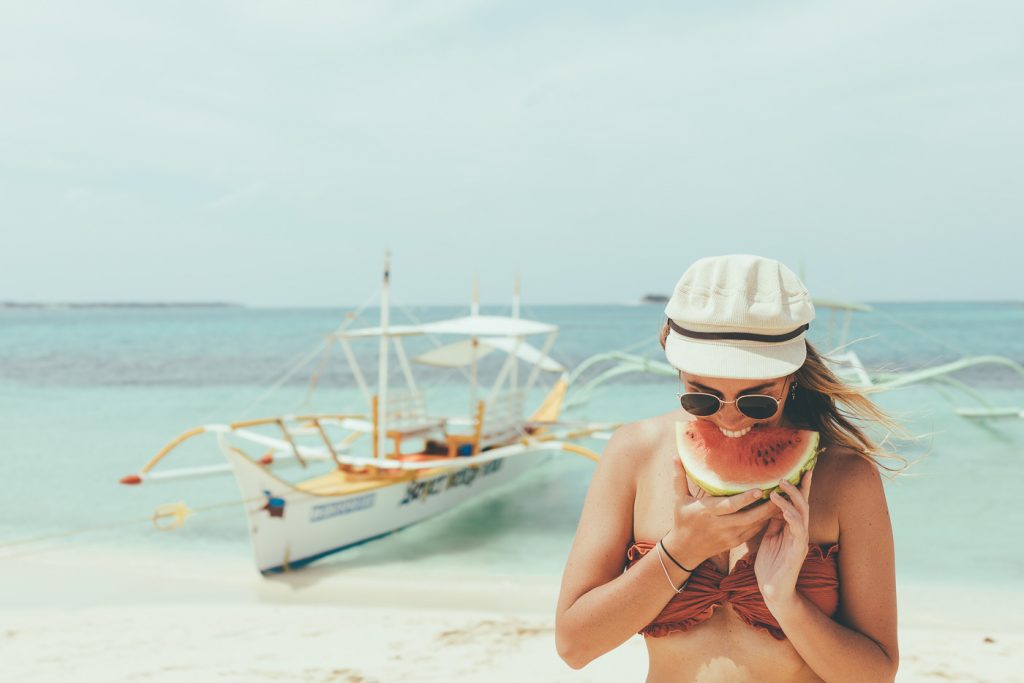 When anybody asks about the Philippines first thing that comes to mind about is food, and that's not for a good reason. I love getting amongst the culture, eating what they eat, eating like they do, going to the busiest local stalls and feasting away. Philippines wasn't one of those countries. It was one of the most unhealthy countries I've felt. In villages and towns I struggled to find any sort of traditional philippine cuisine that locals were eating. It seemed the culture had adjusted to the tourism influx over the years, everywhere was fried chicken, pizza, pasta, burgers and bread. And this wasn't just in touristic areas. Weirdly fresh fruit wasn't in abundance which it usually is in tropical areas. I expected something like Indonesia and Thailand where there is defined cuisine. Getting back to Jess's home in Australia was a relief. I'm sure there places amongst the Philippines where cuisine was more prominent, well I hope so.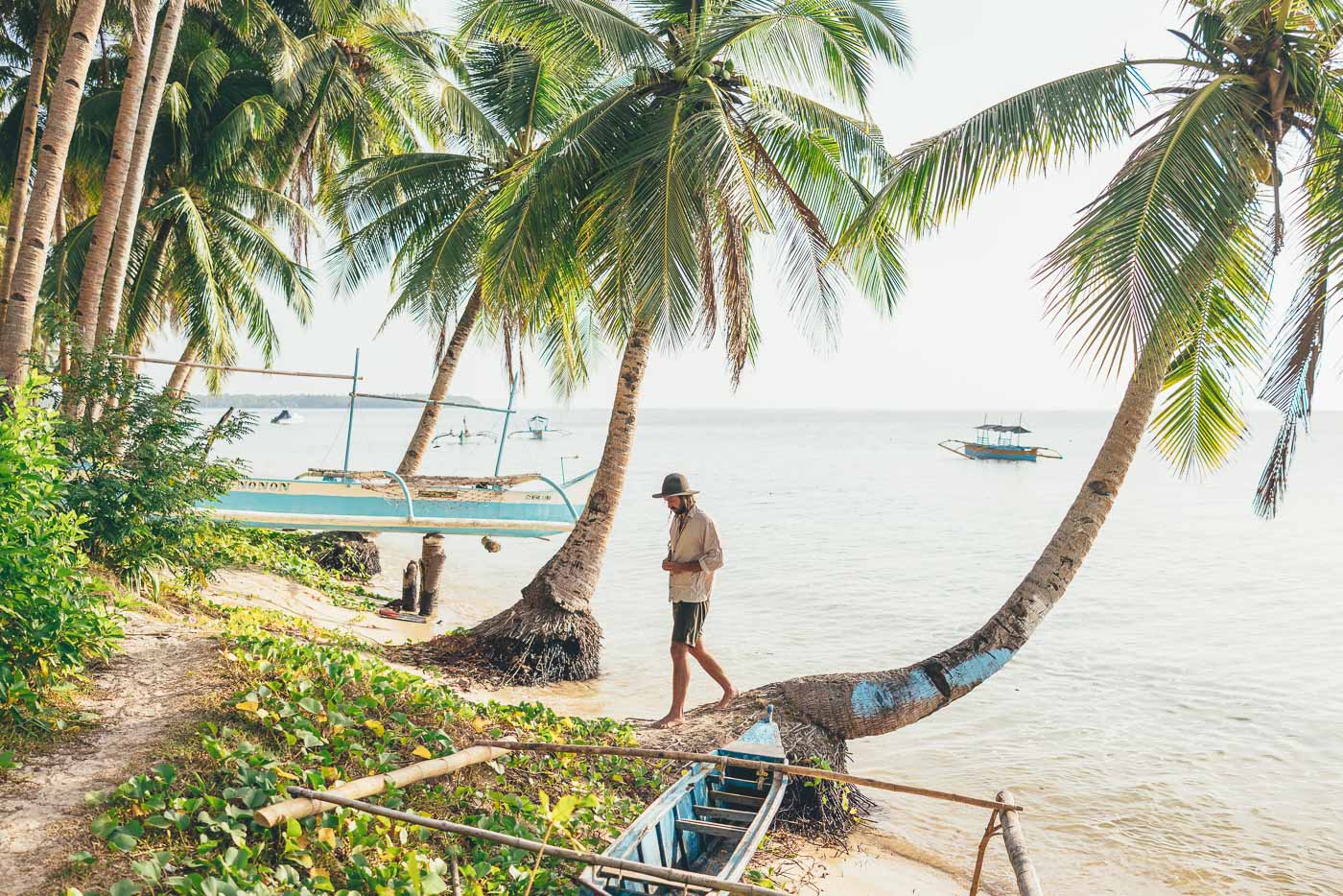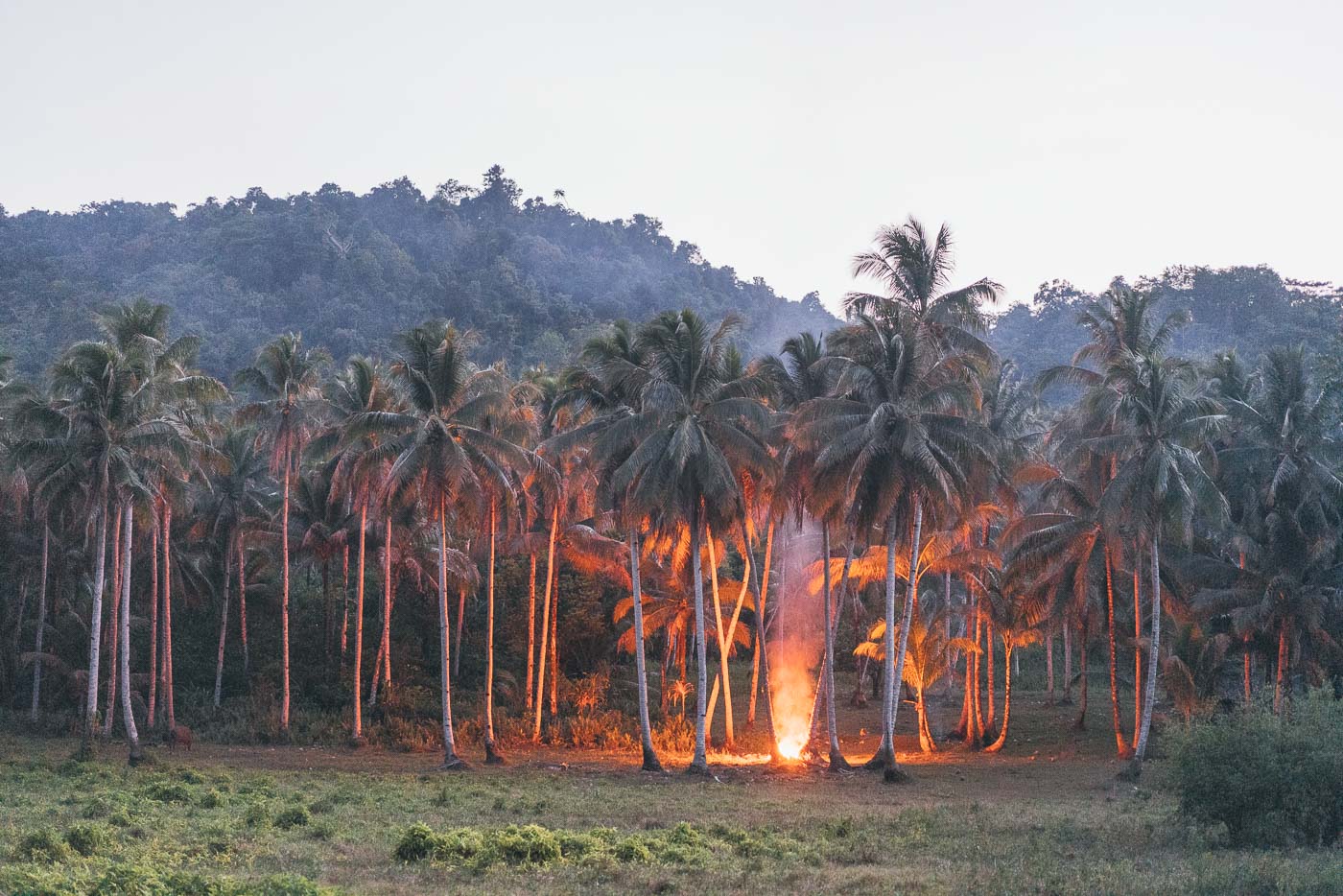 Managing tourism is hard, it can utterly destroy a beautiful destination. I was unsure if I wanted to name this place or not. It was one of those places that seemed to be behind in times, which in my mind is pure bliss. Walking through the airport fence we knew exactly we were where we wanted to be. Small island vibes. One pick up truck for the new arrivals to be taken back to their dive resort, one restaurant across the main road, that's it. Once the one flight is done it's closed for the day. We had arrived in Camigun.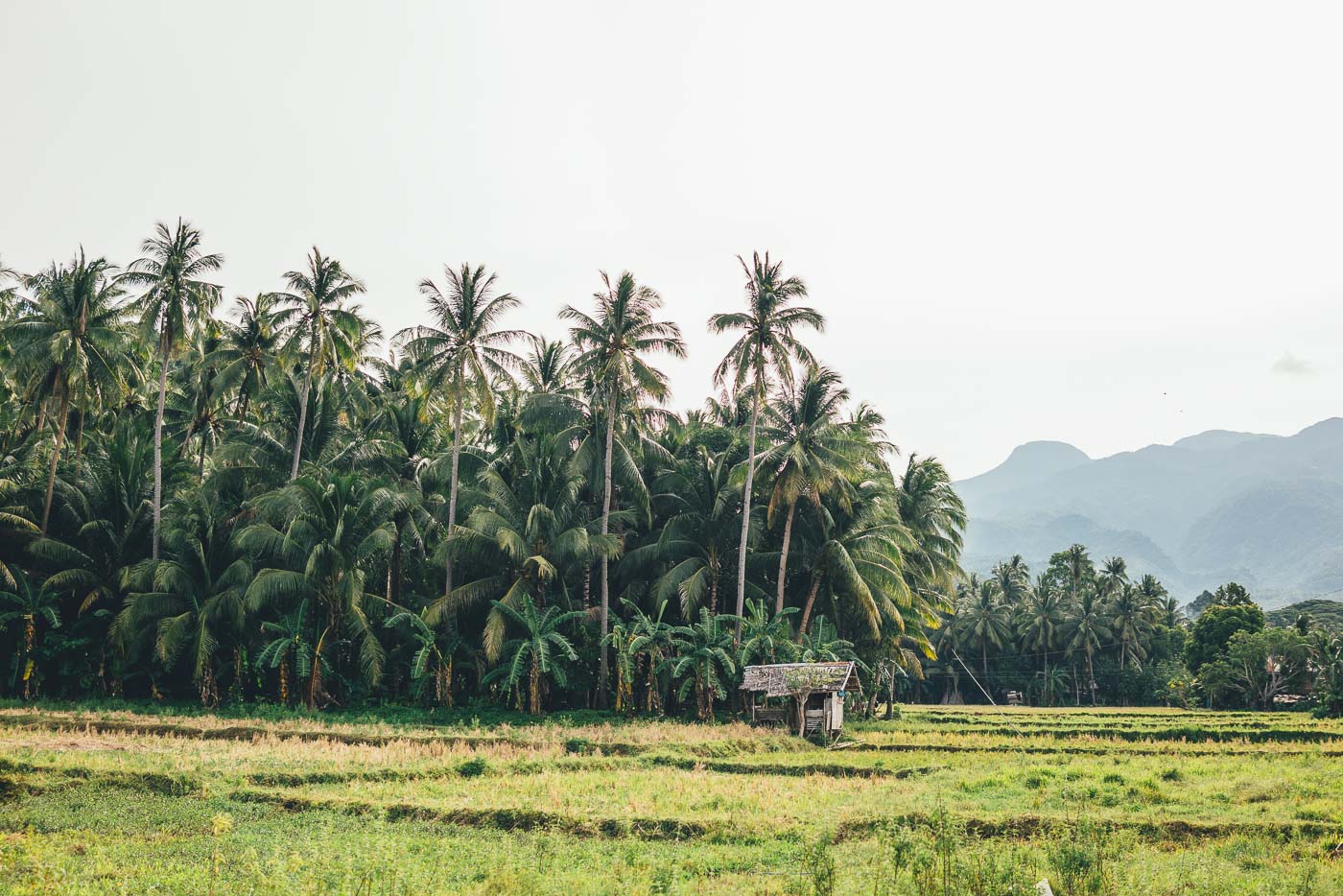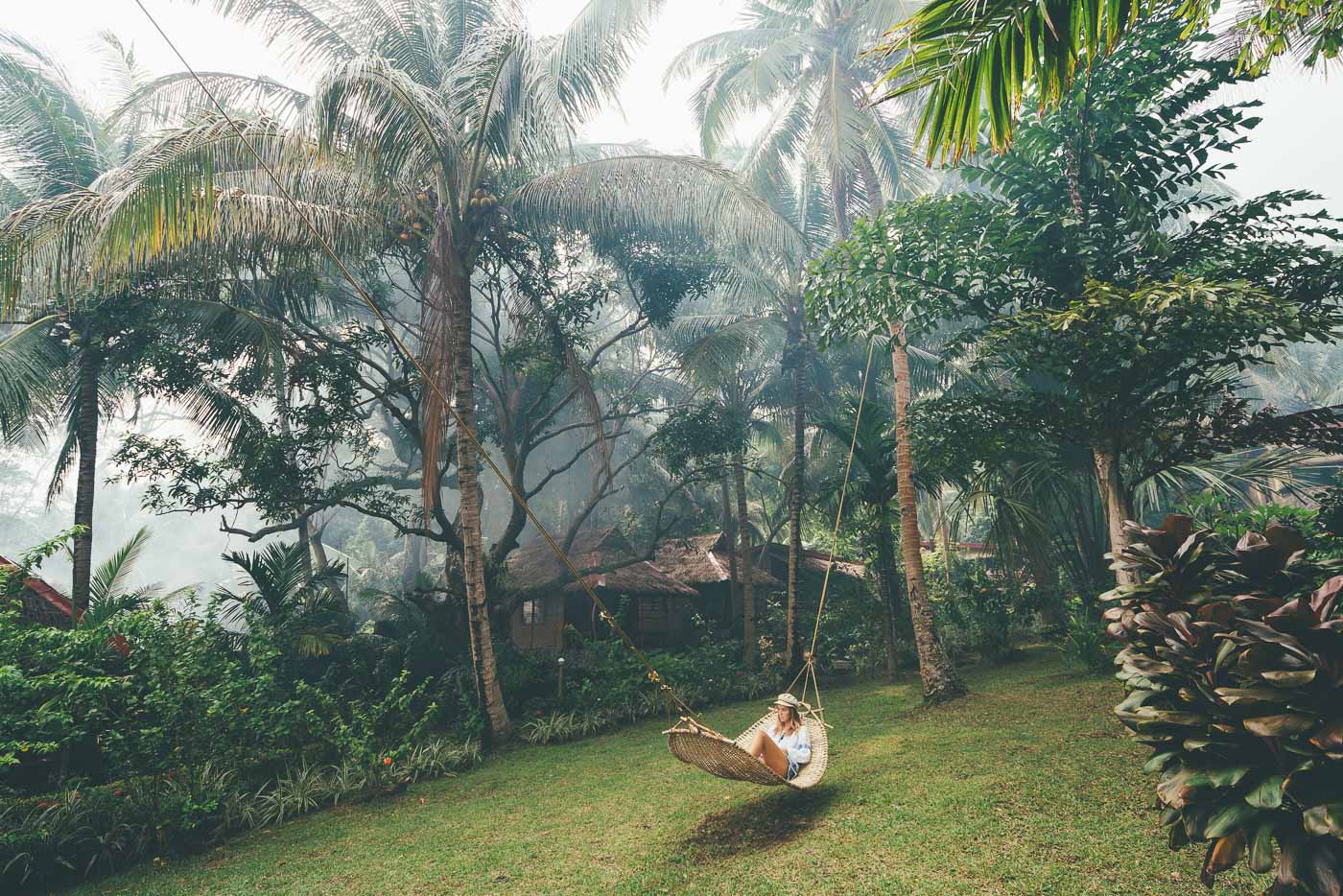 Ignoring the pictures, how to explain it in words… A volcanic Island covered in jungle that looks like it is from Jurassic Park. It felt untouched, kids smiled and waved at us white folk, everyone was cheerful. People would go out of their way, genuinely kind. We saw beautiful waterfalls, circled around the island and met an awesome passionate bee keeper which had done amazing things for the island. He had thousands of Bee hives, plantations that gave jobs to the local community. This is what we were searching for in the Philippines, localism.
This place is known for diving. Divers have their own tight nit community which there's respect for the ocean and their attraction is diving, not all the other stuff that tourists want. It doesn't blow destinations out of proportion. Keeps it real. They usually stay to their resort. Restaurants were around but seemed more full of locals. And on the food note, the healthiest place on the island was a lifesaver with real fruit and vegetables. I cant remember the name but as I mentioned, it was a lifesaver!!!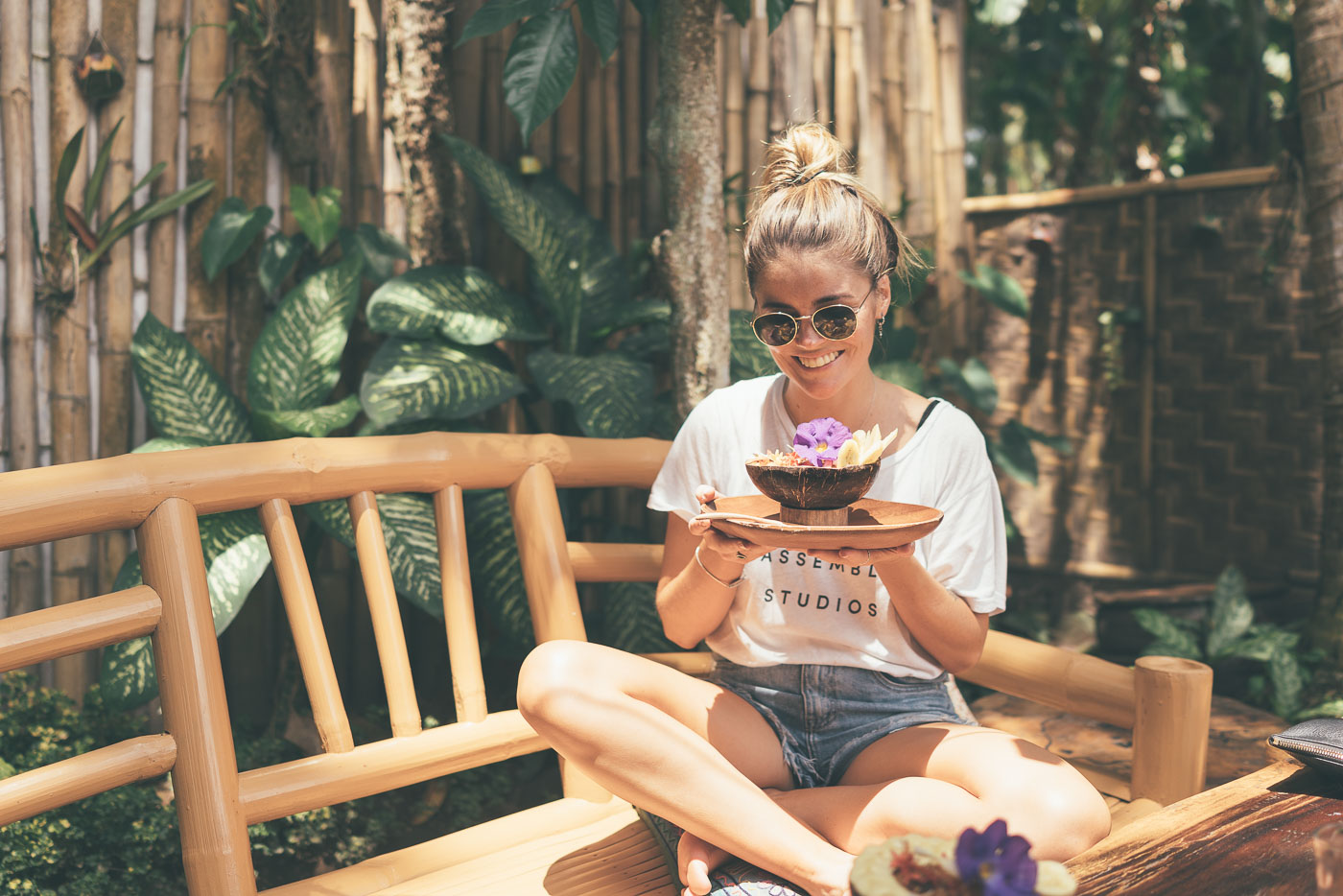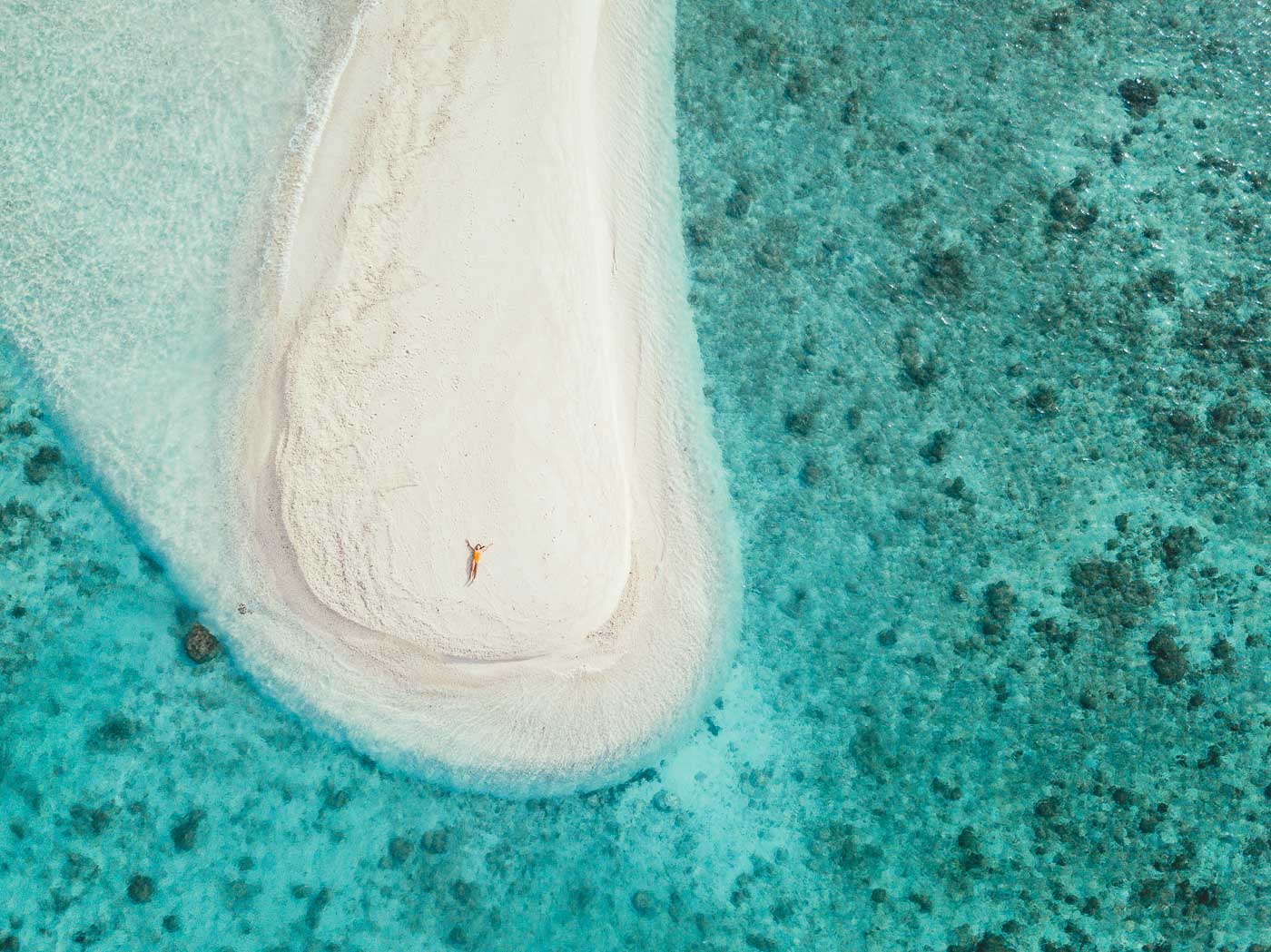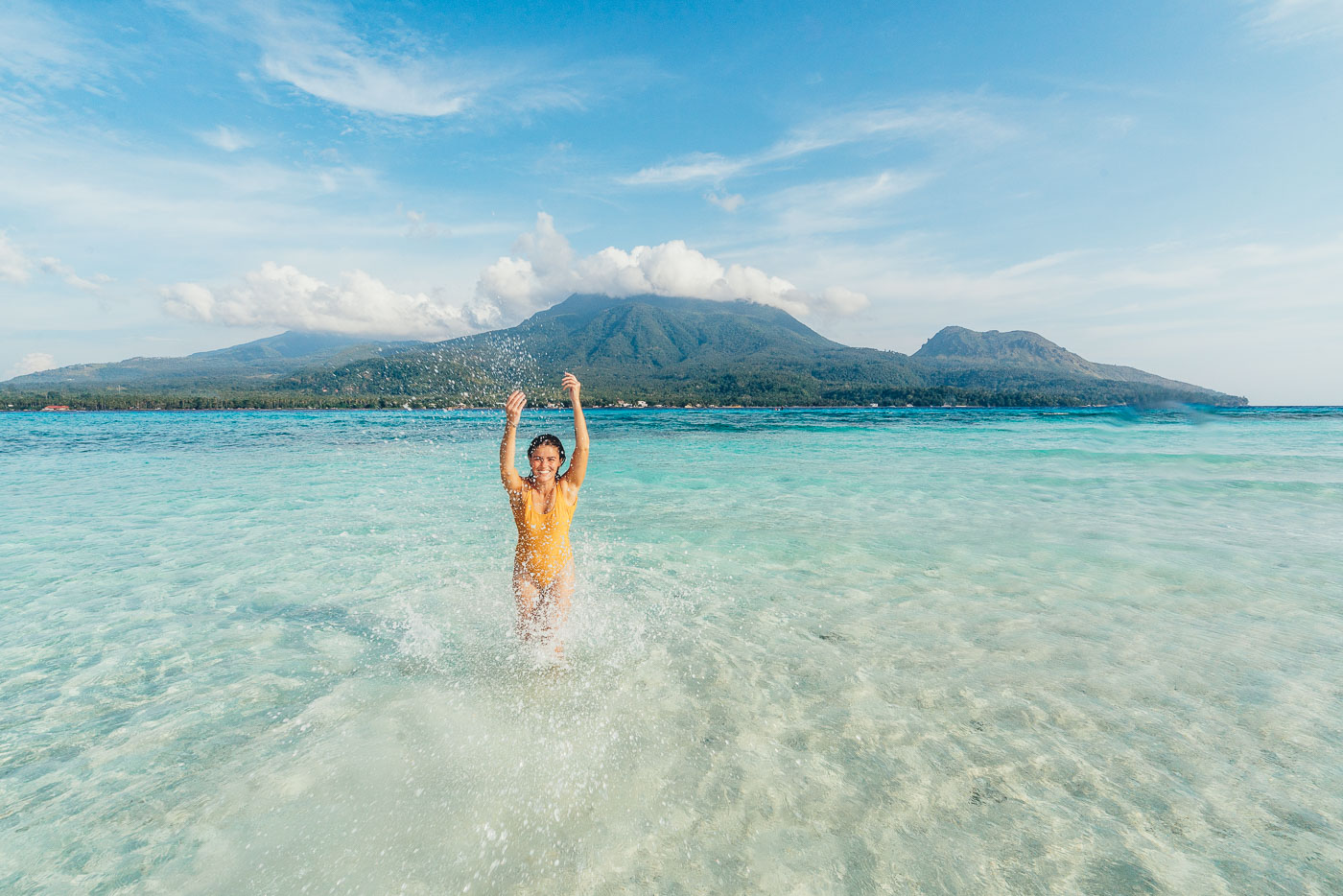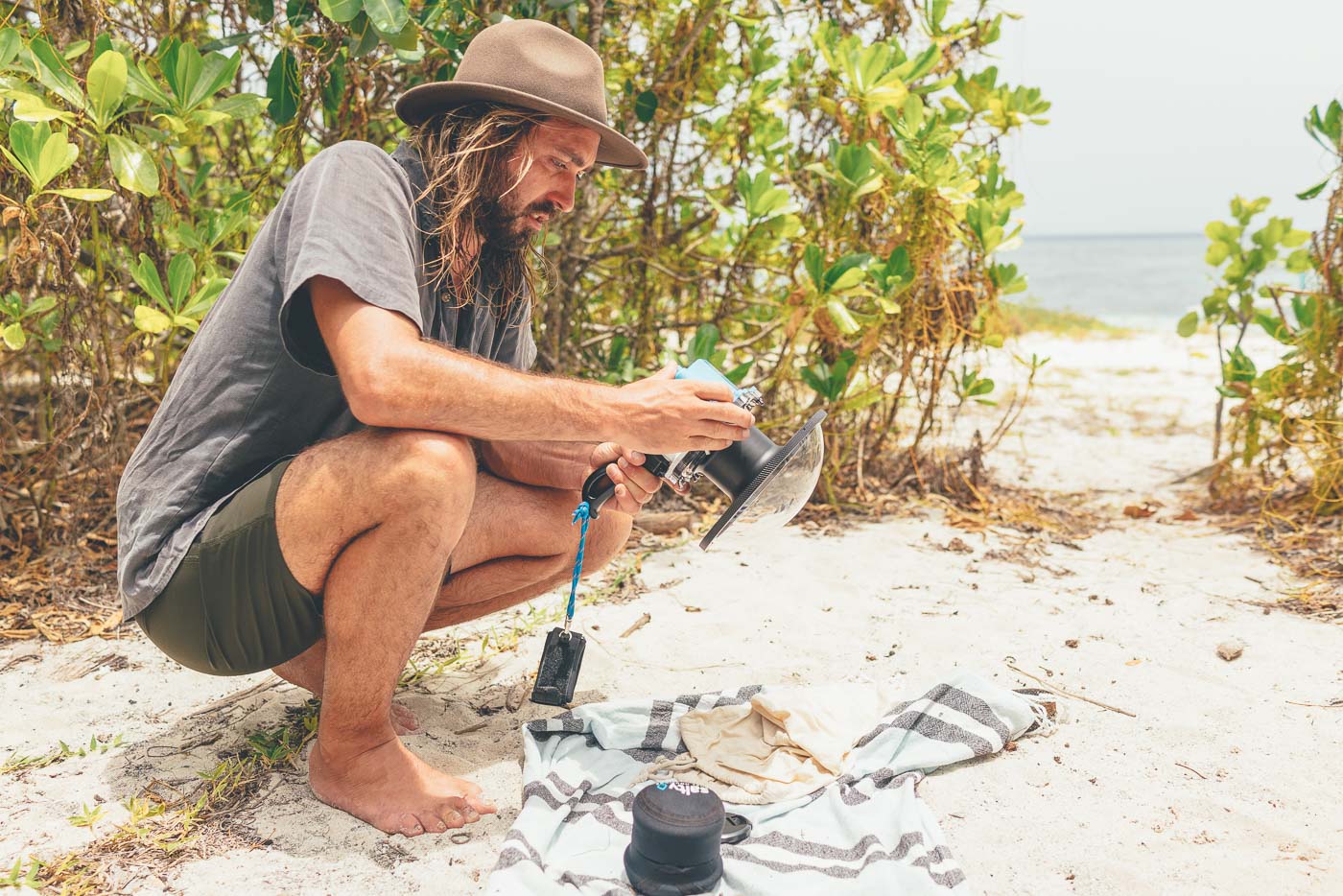 The island has two main white sand areas that attract the tourist, Mantigue Island and White Island
Our first was Mantigue Island, and that's where we first came across the motor boats. Boats with a straight reused car engine. Similar to a lot of south east Asia but seemed a lot louder. The noise above and below the surface is horrendous, our ears were ringing after. We didn't think too much of it as it's part of the experience but more on that later…
The island was amazing in some respect but also sad others. Some of the island's reef had been zoned as a protected sanctuary which was very obvious once underwater in an abundance of sea life and turtles. Being as a main tourist attraction for the area it was packed for the size of the island and the village had been pushed to one side which was kinda of sad. Unsure how they original locals felt about it all. 
The other area was this sandbar which revealed itself on low tide. Stunning but can get also crowded with the only tourists on the mainland go there haha. For an uncrowded island they appeared from no where.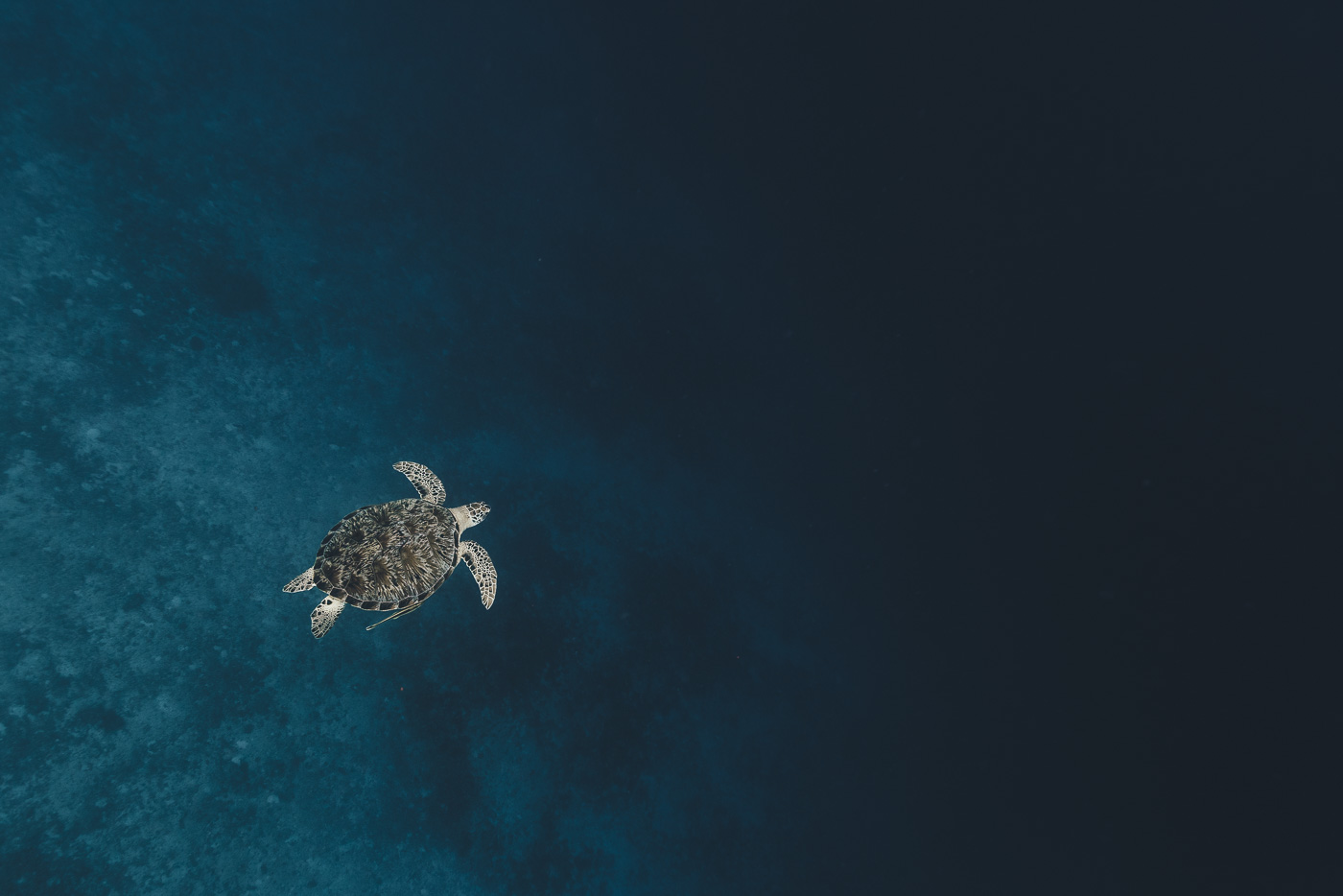 Siargao Island, This was the real eye opener. A huge example of the tourism effects on communities. I heard through an awesome local surfer Josie Prendergast of the controversy. The massive influx of tourists that's due to a surf movie filmed there. Were the photos from all the influencers a true reality. Off the crammed ferry and straight on the docks we were pounded on by greedy taxi driver after good coin trying to suck us in to take us to the other side of the island, general Luna. This normal for any worldwide touristic area but already not what we expected. Replying "I have a bike" they were quickly onto the next tourist. The drive there, we saw heaps of signs "NOT for sale!" and "For sale" on coconut plantations. We found out why. General Luna was exploding, felt like a mini Kuta or Canggu . Dust, construction everywhere, bars, cafe racer bikes and sewage going back into the ocean. It was a mess and developing too quickly. We expected something like small surf vibe with chilled times, not this. It was influencer city. Not what we expected. Everything was booked out. I'm talking 3 places on booking.com amongst a couple of hundred. We lucked out with a place that had just opened that day.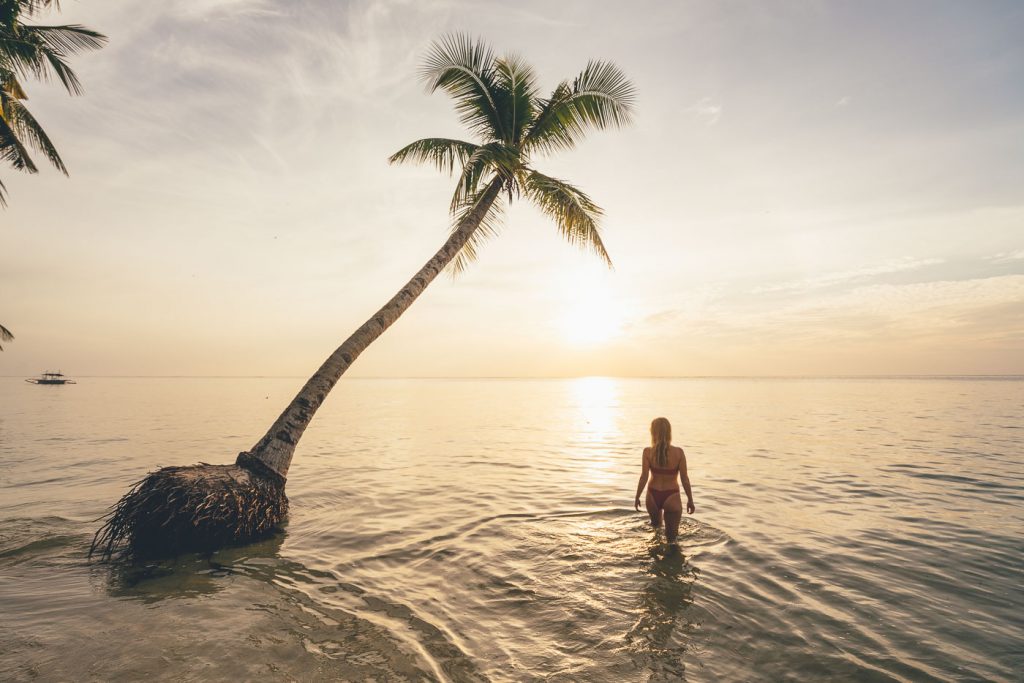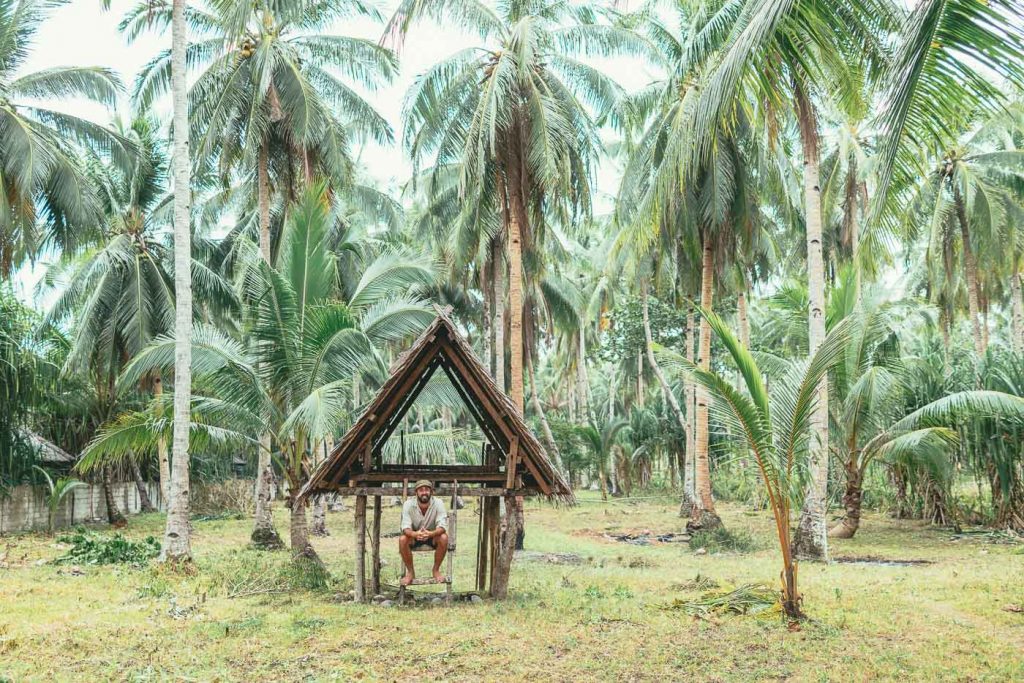 We ventured around the island, did the blue lagoon, reef pools, 3 island tour, trying to escape the crowd. I'm used to crowds travelling but usually you can get away from it all, go at different hours to have peace and quiet. All of it was crammed, I'm talking really busy and it took it away from the experience. I'm not meaning to be negative but it was just sad to see something that people make it out to be on internet and it wasn't in many ways. Fyfe festival 2.0. Obviously there was beauty amongst the area and it's not just complaining but so much of it was at the cost of the local community and their environment. Years on the road, those sort of things take more of an impact for me.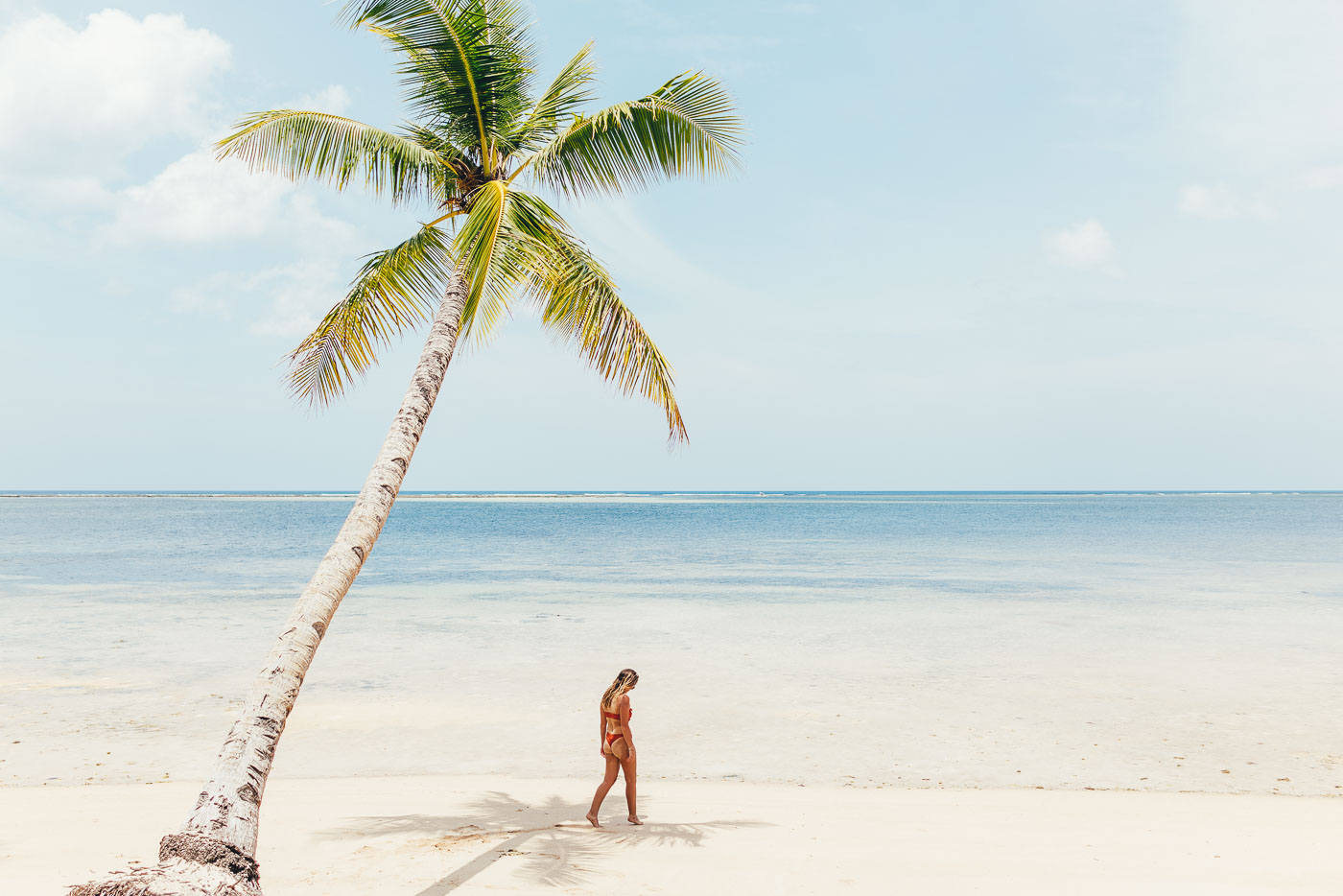 The 'in fashion' smoothie bowls were nice to get a bit of health in the system, avoiding the fry ups for breaky. Also on food, there's a small corner Mexican eat out that is to die for. Cheapest and best authentic Mexican you can come by. We would eat there most days, sometimes twice a day.
Surfers are pretty well connected to the ocean, caring for the well being of the ocean. I noticed beach clean ups with local kids. It gave some hope that the area wont get ruined and closed off like other parts of Philippines.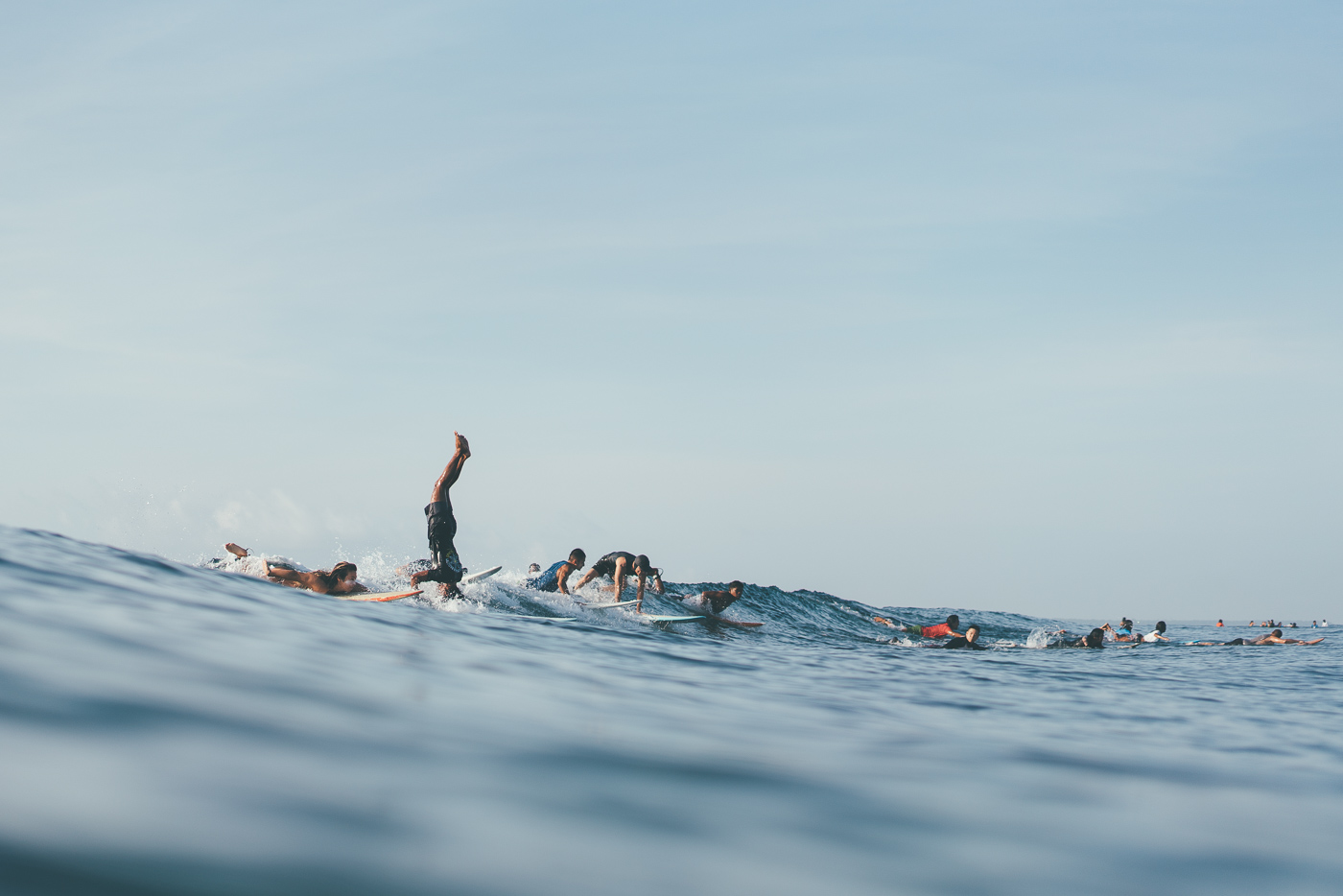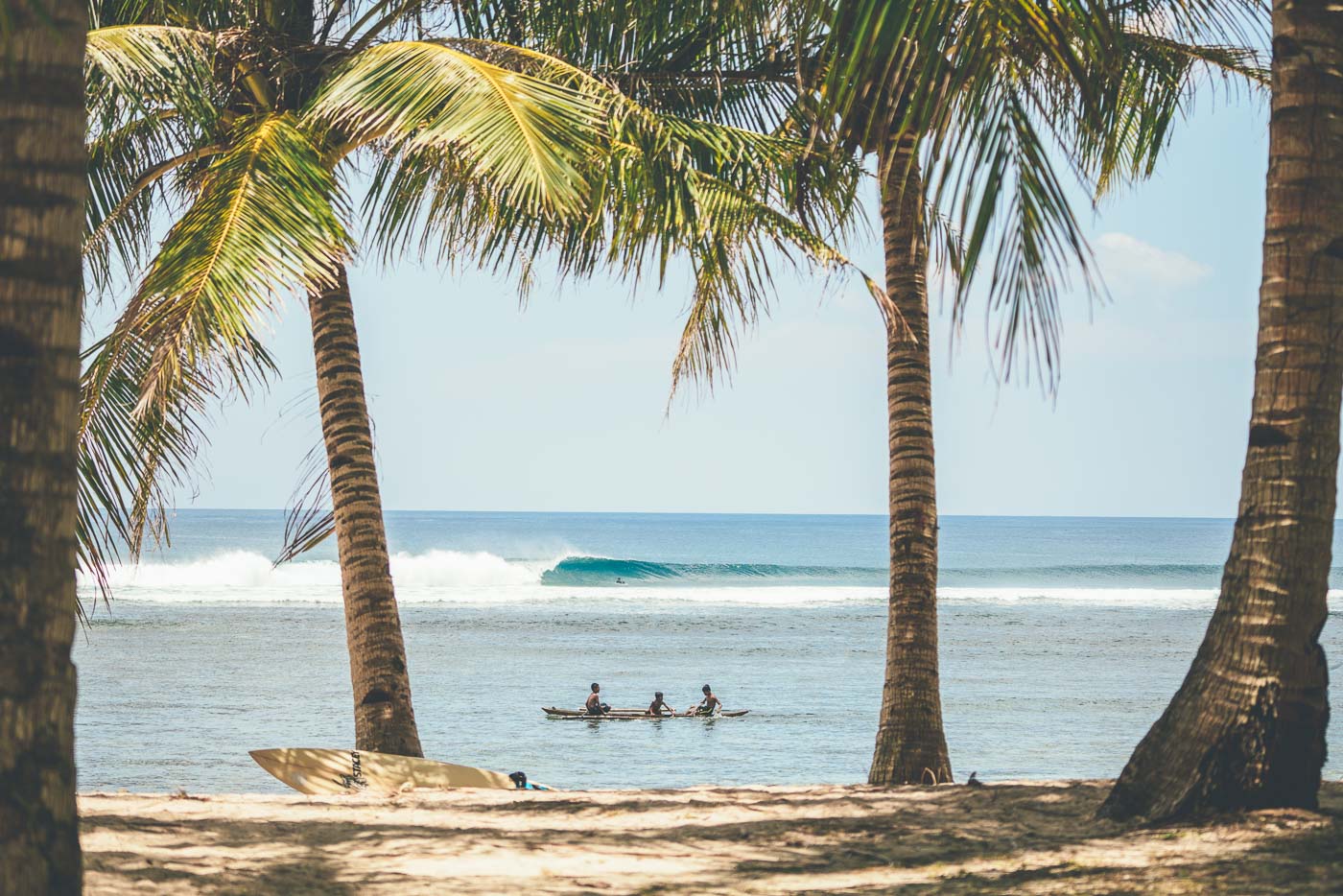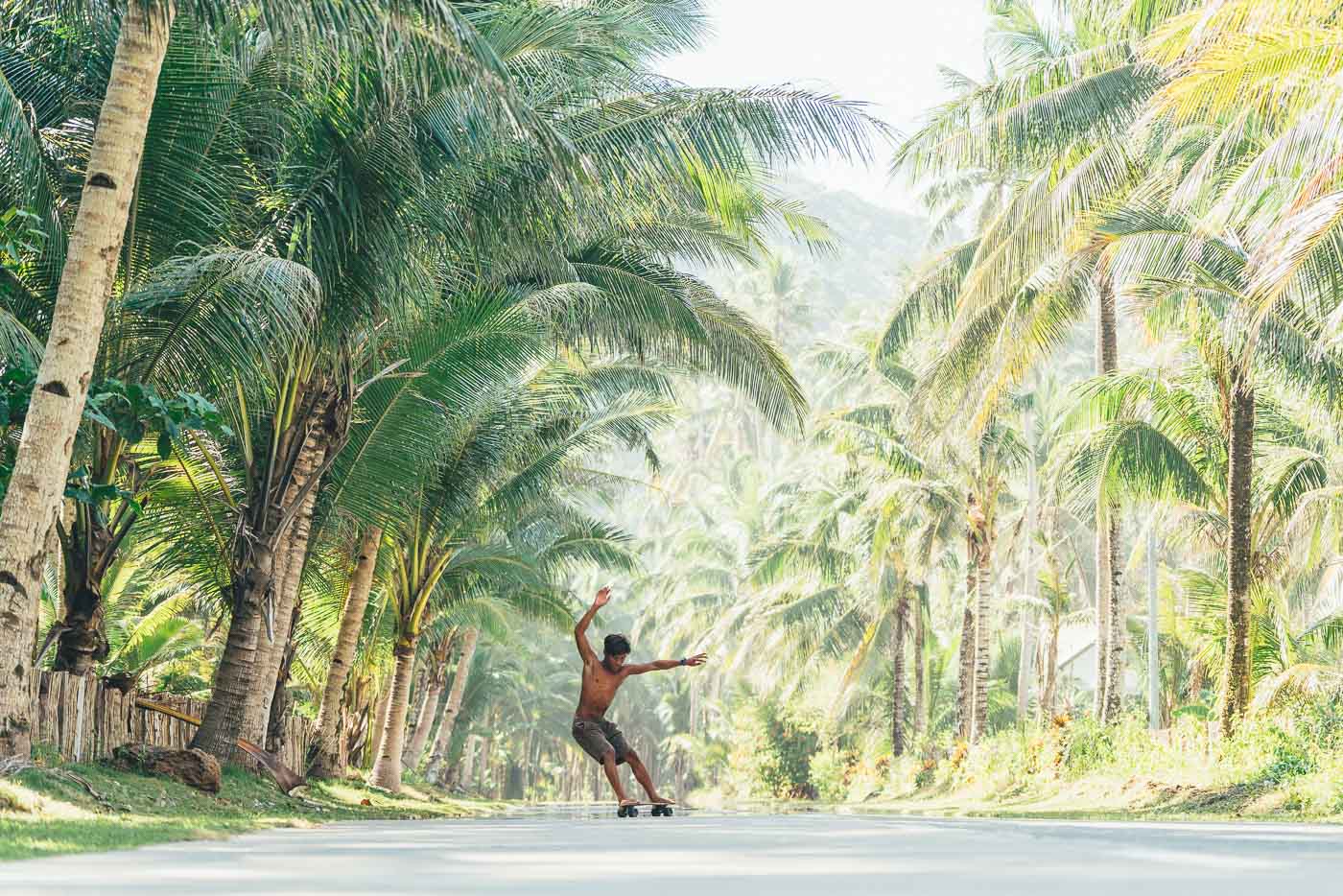 After a few days we needed to get away from the madness. To another area we found absolute sanctuary (and I'm not mentioning names). It's what we were looking for. Absolutely awesome surf, quiet, proper small town vibe, good food, and bliss away from tourism. This was by far our favourite place but sadly I don't think it will stay that way as an international airport is going in nearby. Cant stop change.
Back to surf though. Jess had conquered being able to swim again. We didn't even think of surfing, but she figured why not. Perfect spot to, there's boards, it's warm water and pretty safe. Pause, ok as we were wading out a chick floated past on her board completely knocked out. Lets start that again after some drama. That taunted jess's head like nothing else… "nothing can go wrong, what's the worst that could happen… yeah right". After the head games passed and confidence grew, the instinct kicked in. I told her to only paddle, don't stand, just get the feel again. Nope didn't listen. Straight to her feet and riding the wave. My emotions didn't know how to react, my mouth was wobbling, ready to scream in excitement, scream in fear that she's about to come off and flown back to Sydney's A&E. 10m of paddling back to me she's laughing her arms are dead ignoring the fact she just reached a massive achievement. "Yeah how good am I?" She's bloody kidding herself. Def one of those proud boyfriend moments. She cant run yet but bloody stand up on a wave. I can tell you now over the next few days all I heard was about boards and what she's going to get at home, home to customise it so she can carry it to the beach. Then there was a pause. How can she carry it to the beach. We hadn't tested it. Let the photo below do the explaining. She's one hottie carrying the board. She can do all the practice she needs.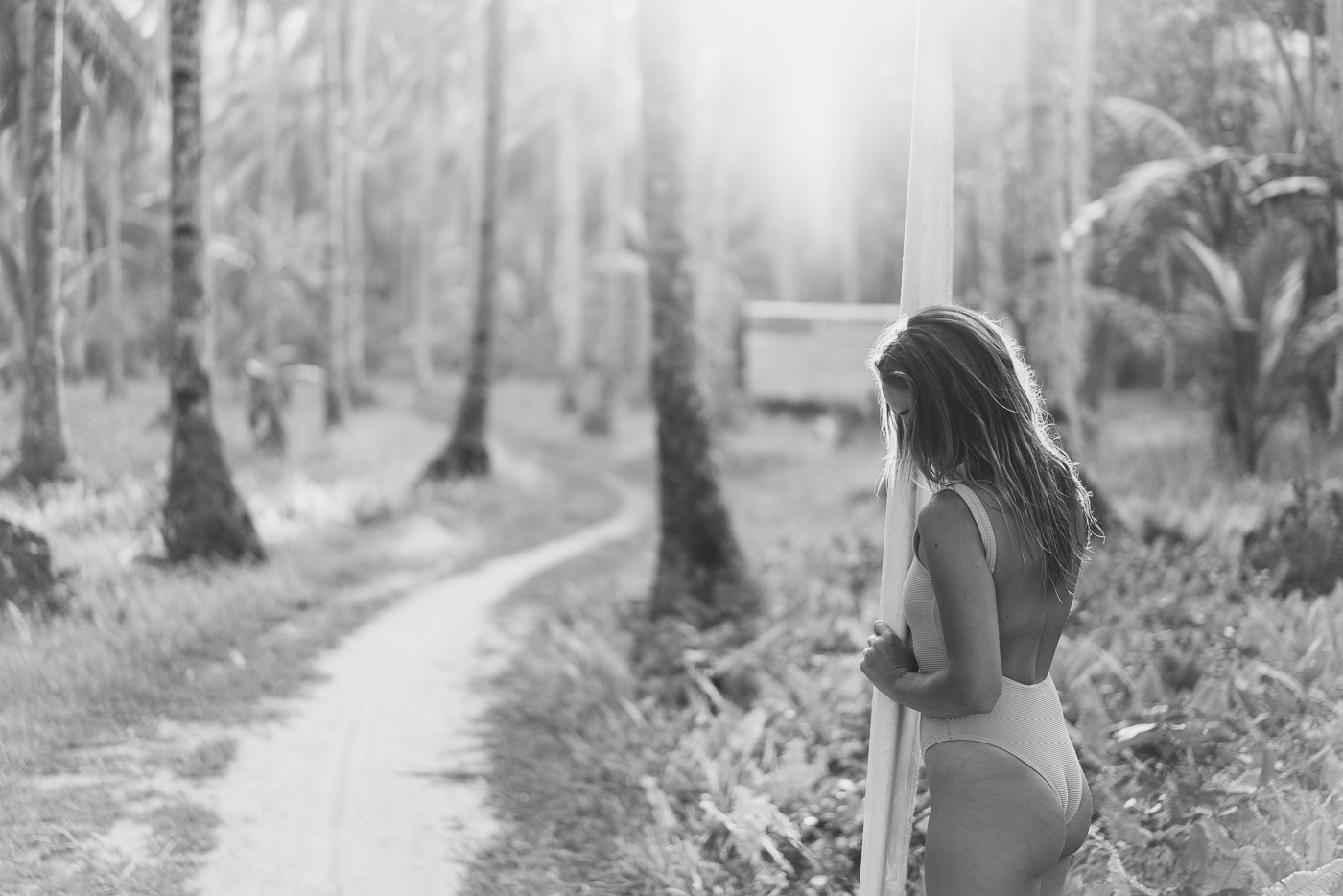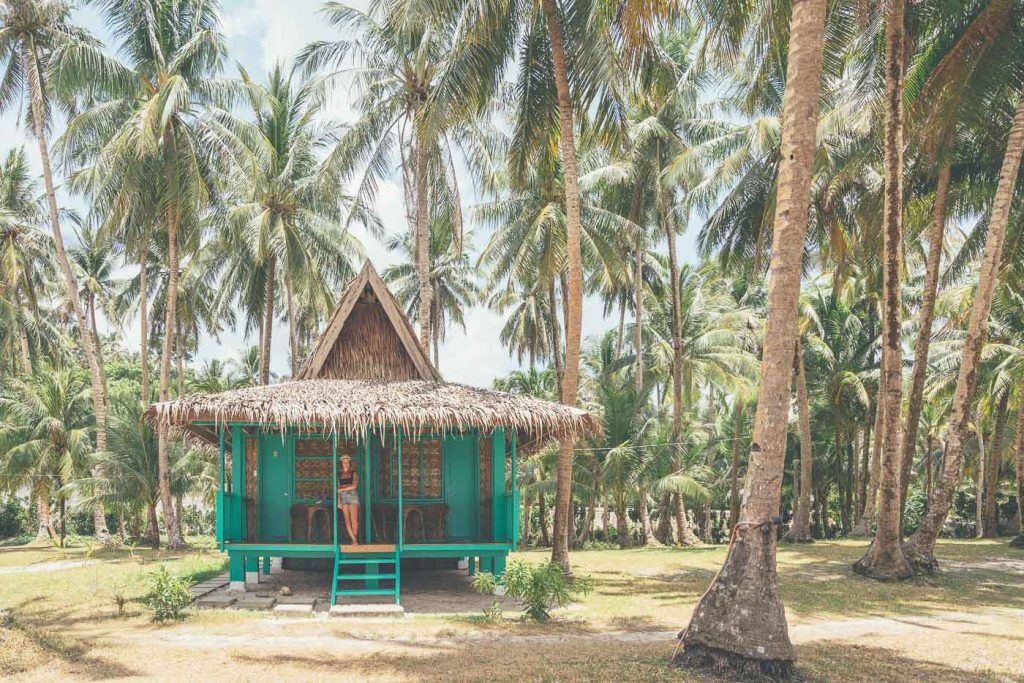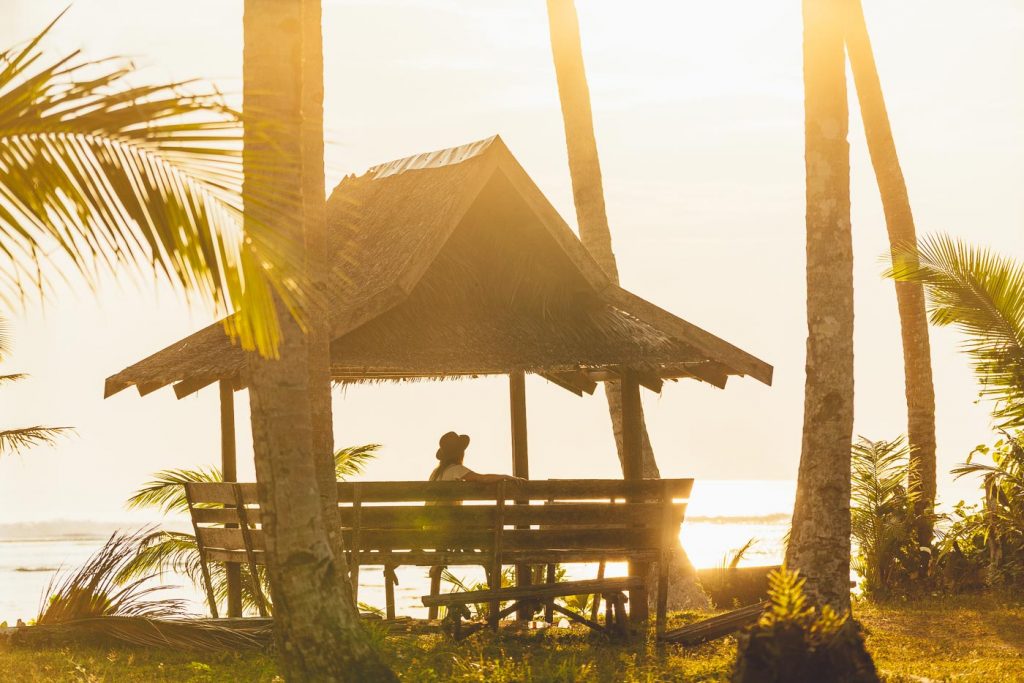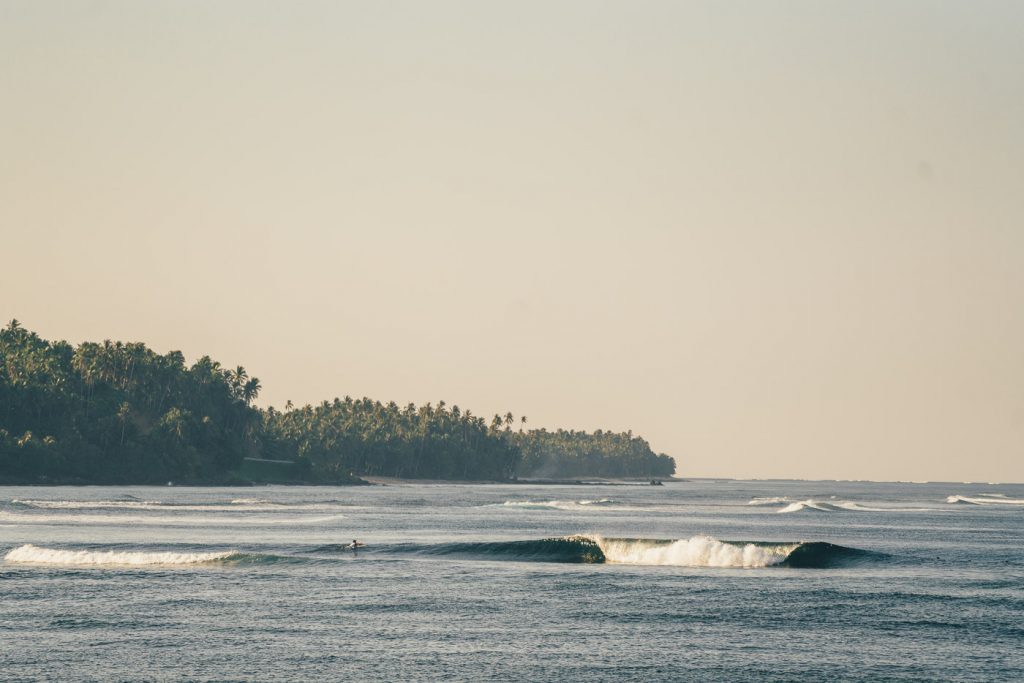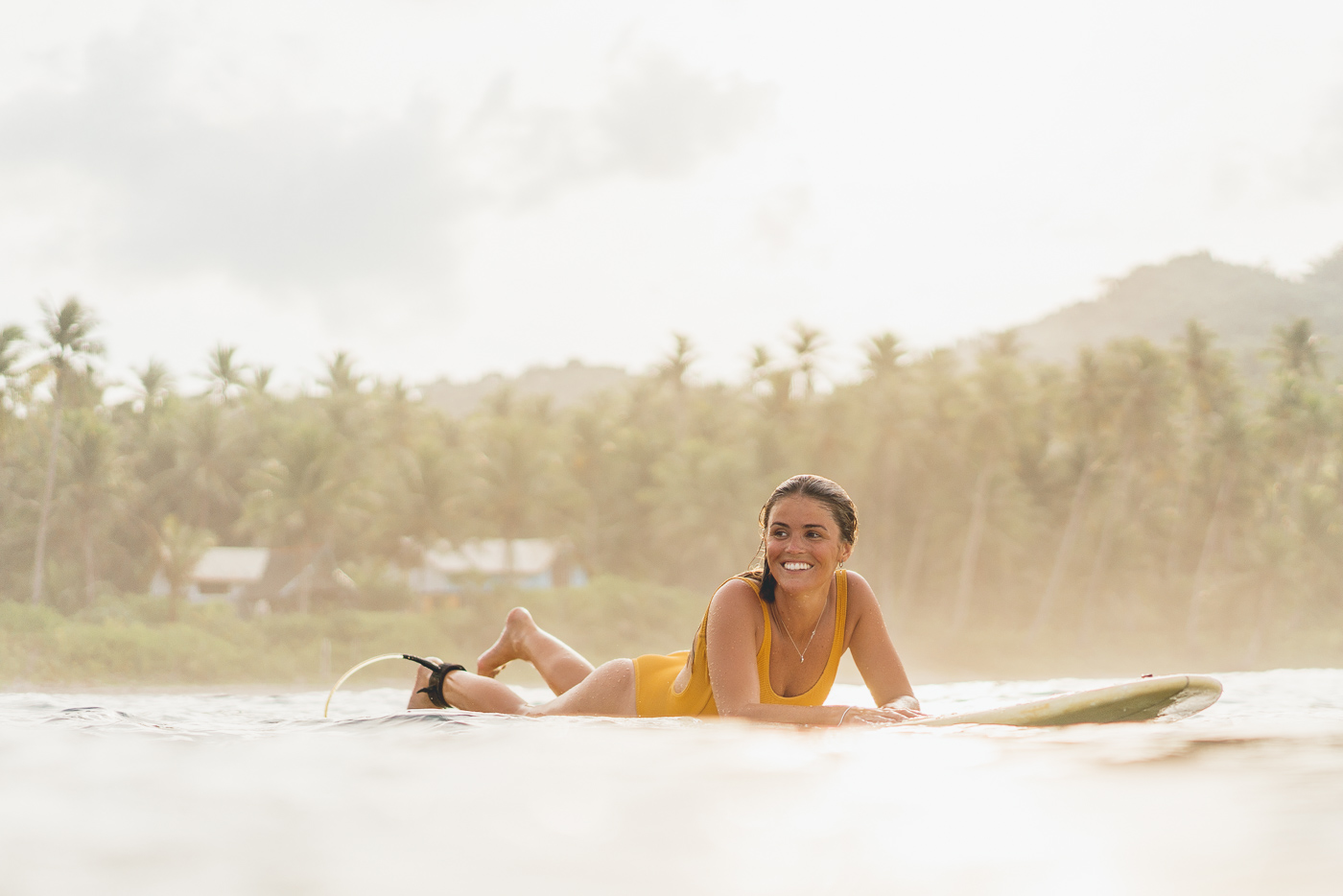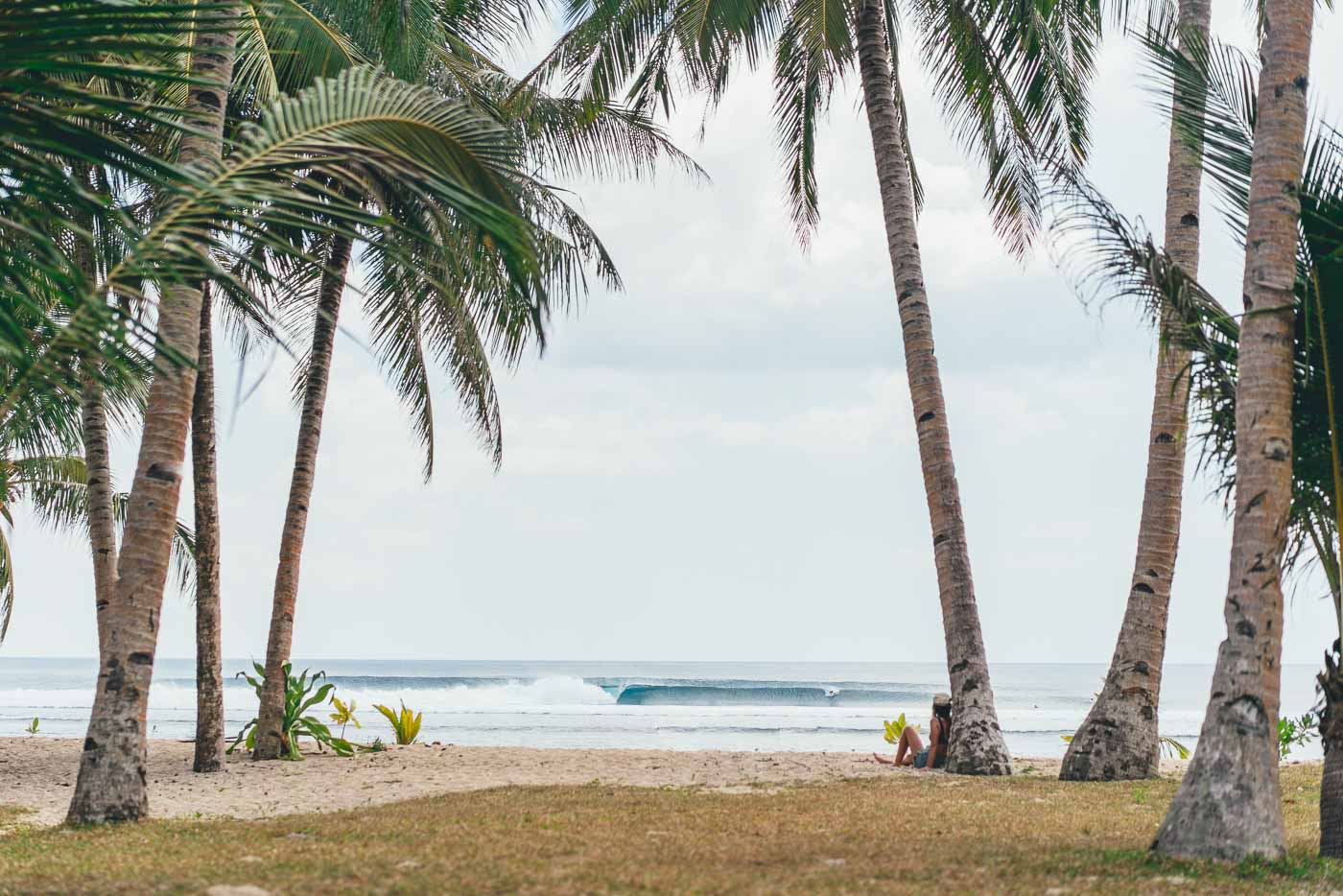 Philippines is covered with islands and we both really wanted to get to some with accomodation where we can be guaranteed peacefulness. We made our way across to Socorro. Only a small group of tourist hoped off the local ferry to find another boatman in the village. This was great until one dude tried to negotiate the price lower after already agreeing and hoping on the boat. It was an eye rolling moment when you are only going to save 50 cents. Come with us at this price or pay 6x the amount by yourself. He was sour for the rest of the day.
Three hours later we have become deaf to the thudding sound of the boat's engine. Our head's were rattled and ears could no longer be found. We decided to continue and join them for an activity tour then after dropped off at our accomodation. The tour consisted of swimming with jelly fish, cave tour, cliff jumping and navigating through the island maze. True reality kicked in again. The jelly fish were netted in to prevent them naturally migrating for tourist benefit. The remaining jelly fish were picked up by the boat drivers to show off. The cliff jumping and cave tour was pretty cool to do but the constant sound of boat raw engine blasting through the canyons was so off putting. The area was small enough to row from the smaller boat docking station, or even have a mandatory rule for exhausts on the engines to keep the noise down. It just ruins the peacefulness of the area. At that point it was all just a realisation that everything was to benefit the tourists. The convenience at the cost of nature's exploitation. There was no adventure. It was lined up tourism at it's worse.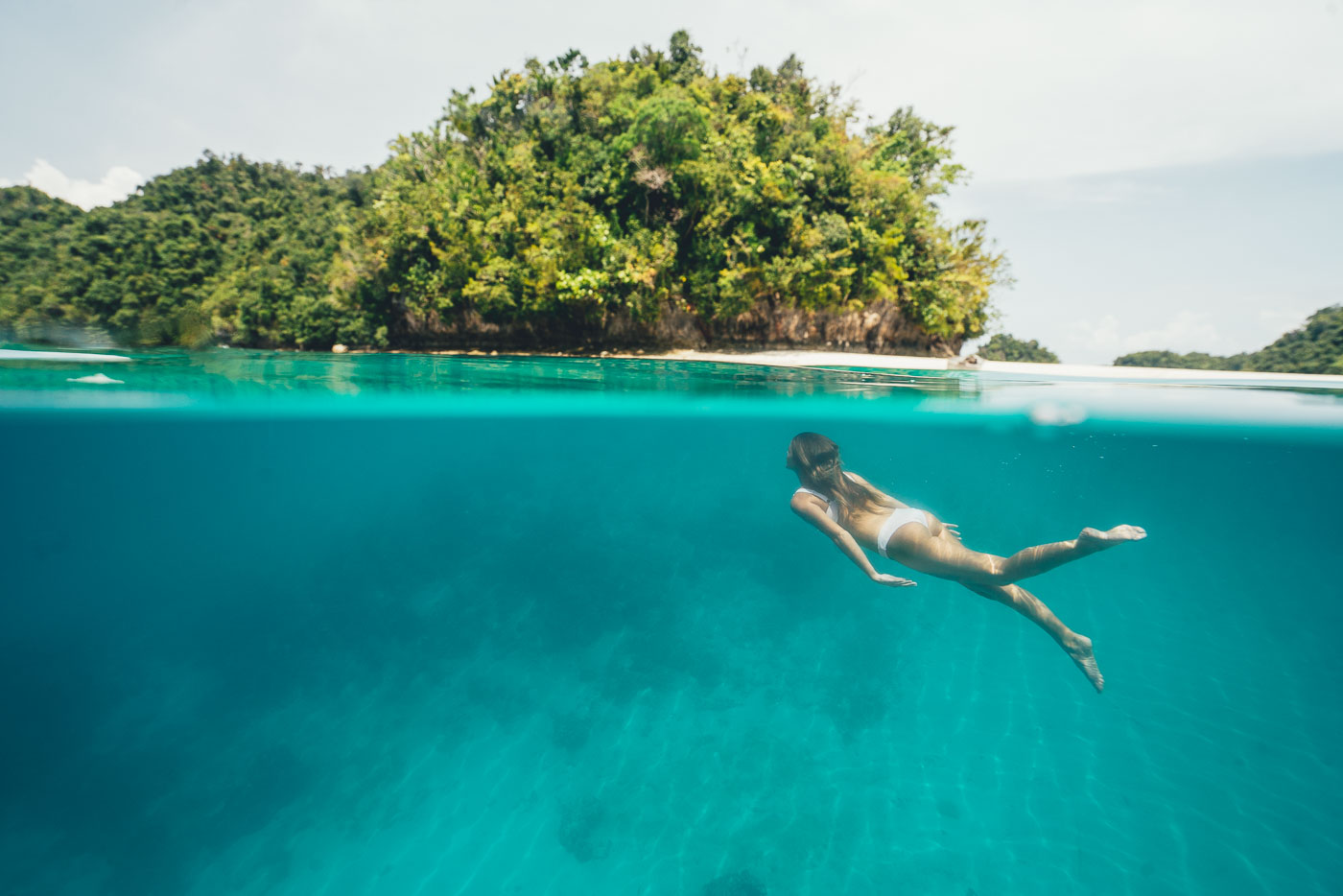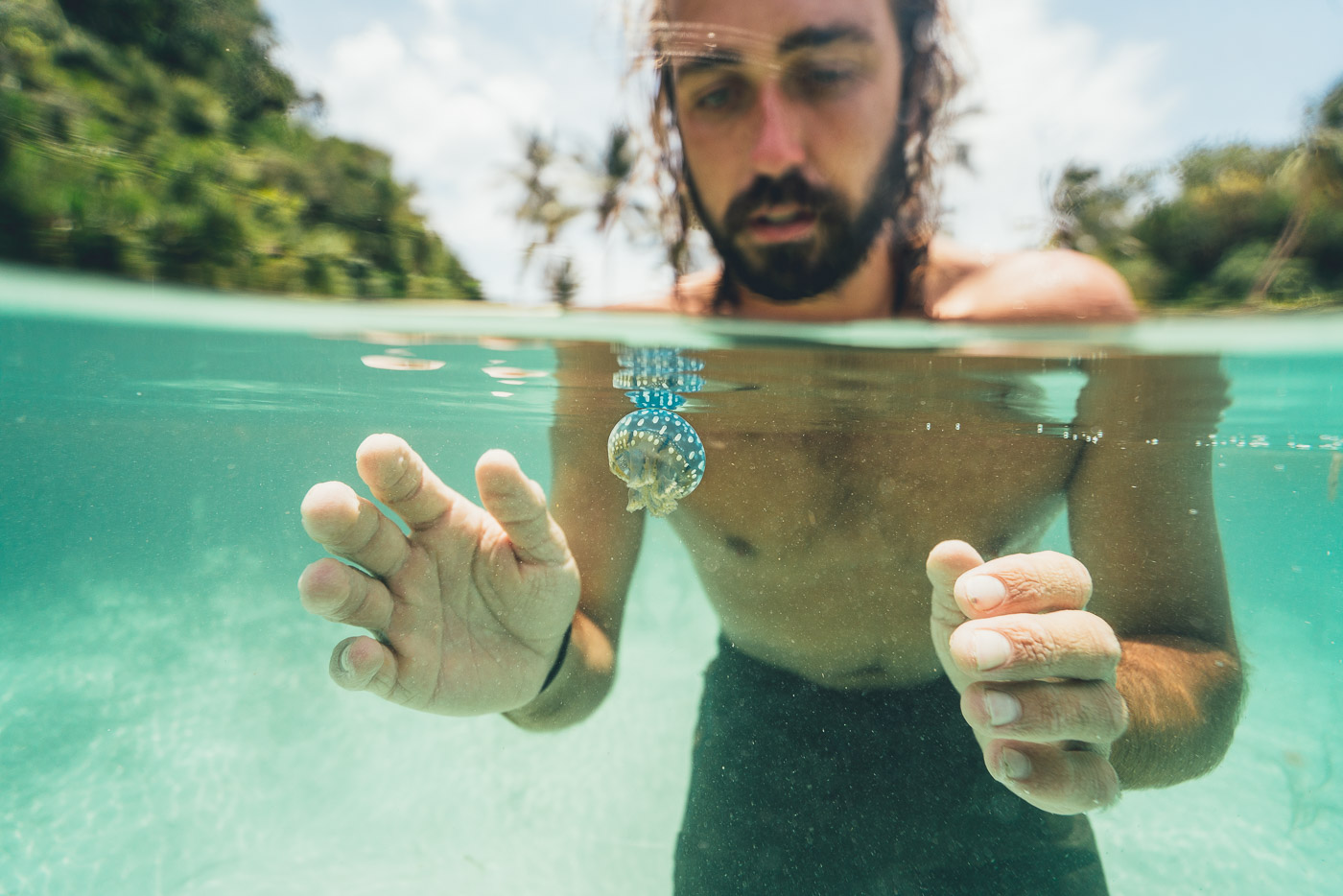 When you look at the surrounding images it looks stunning, that's why Philippines is land of the drones. It's so easy to get images from above. But take it down to a closer look of the ocean. The coral is far from beautiful as it was high up. There isn't sea life, its non existent. Our accomodation showed us the true reality of overfishing. The area of Socorro and much of Philippines is over fished like the ever growing realisation of the world. I've asked workers on ferries if they see dolphins, "not in a long time" to my surprise when I asked why he replied with a smile "we eat them", Back to the Socorro area. The fishermen have been struggling to catch fish, resorting to smaller and smaller fish. It's now so hard they last resort, explosives. Yes, explosives that kill everything in the water. Everything. Including the coral. It's become a grey wasteland. There's holes all through the lagoon floors. Nothing to be seen.
The owners of the accomodation 'Sheila' and Andrew have their own cove where they have been replanting the last remaining corals. The growth of the eco system has been huge, fish of all sorts are flourishing back but the locals don't see it that way. They don't have the patience to wait and only doing what they can to eat. Instead sneaking into the areas at night destroying the owners progress. The Government and councils have been contacted but the community deny it.
Jess and I got to witness it first hand. We borrowed a wooden paddle canoe from the owners to paddle 10km to the village. We stopped at this island to watch the sunset, saw a group of congregated boats with lights. Carried on to the village to get supplies then paddle back in the moonlight. One of the most romantic and stunning times I've had with Jess. A big pinch yourself moment and to top that off faint luminescent plankton lit up around the boat. The thought of having no moon so it was at full affect would have been nice but navigating home in the moonlight without a torch was more important. Still one moment I will never forget. Once returning Sheila had informed us they had been chasing fishermen using dynamite which was the congregation we saw earlier on. 
The world's overpopulated and not always fair on humanity be small or big but in this instance they are just fighting to feed their family lacking knowledge of the long term affects. It's a stark contrast to what I saw in east Timor with protected reefs and the balance that they have to feed/grow for a sustainable sealife. But just like anywhere else they have their problems like plastics pollution.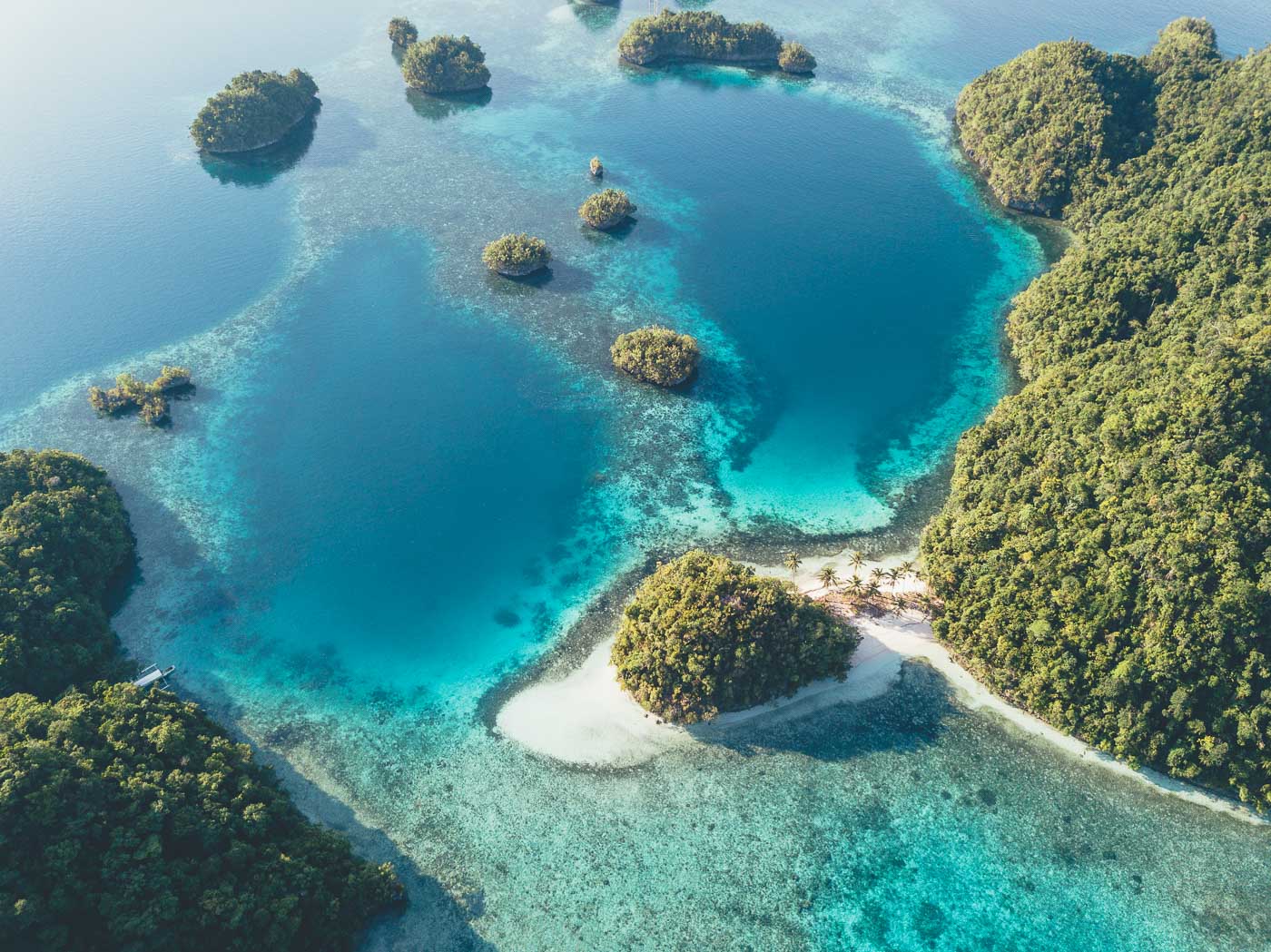 Looking over our time in a very small portion of Philippines I cant go and say all of the philippines is like this but it really was an eye opener of how tourism can change a destination if it isn't managed sustainably. I hope there is more notice and not only when the views disappear as the direction humanity is isn't working. Back to the summary we had an amazing time but more so learnt so much. It might be a negatively angled post, and yet even come across hypocritical adding to it (we take into consideration what we do while traveling) but this sure is something that has changed my outlook on what I now see on social media.
P.s on a funny note if you fly to Philippines with Cebu pacific, they are the cheapest airline, you don't get air conditioning, food, tv, cheapest chair. I told jess, don't worry it will all be on the flight, "I always get the cheapest flight and they always have it"…. boy was I wrong. That one packet of lollies she got was to last 8hours. It like being in the colosseum fighting for survival of the fittest. 10mins in all I heard was "I'm bored".
@Stefan_haworth on Instagram