Cherry blossom in Japan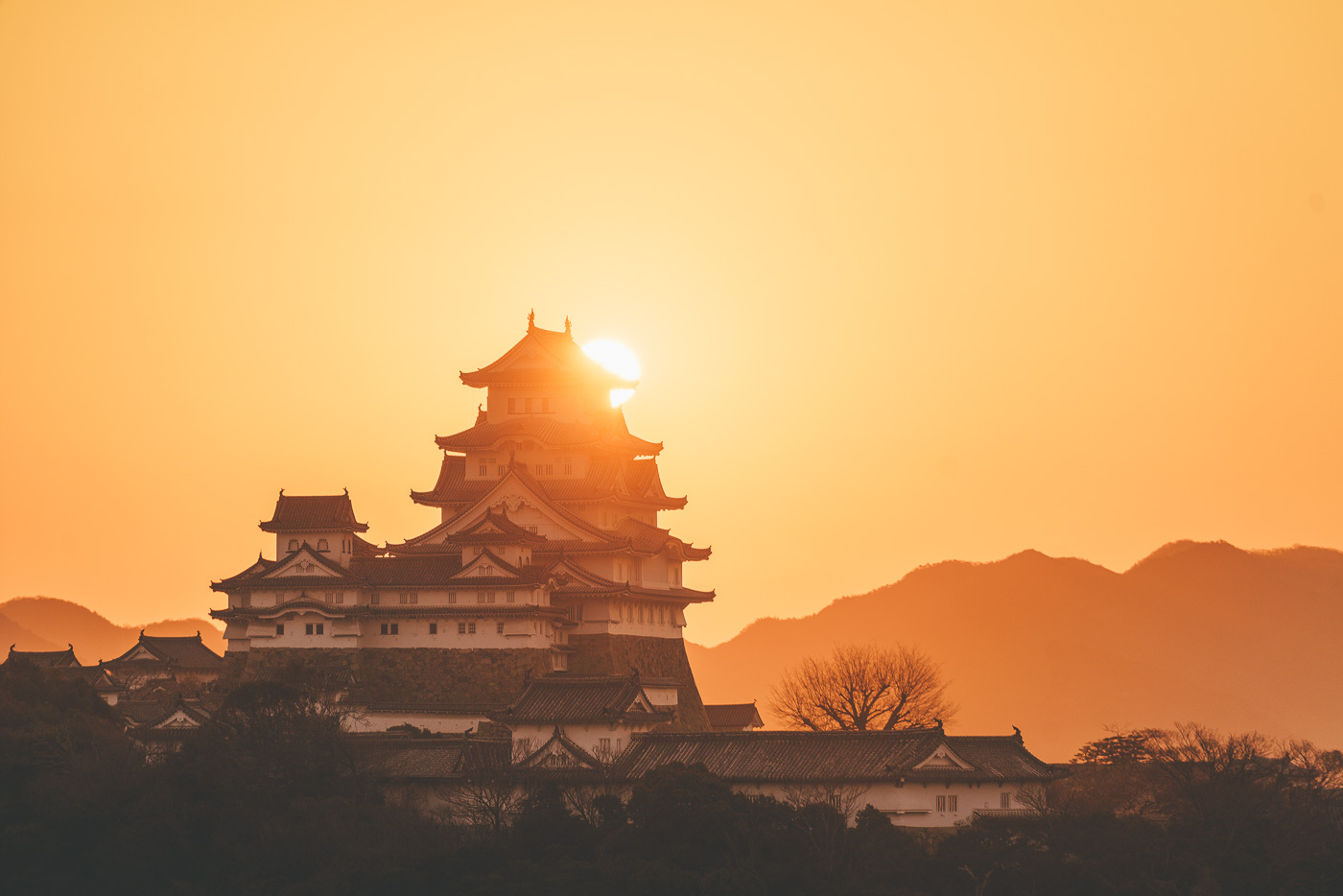 Digital Imaging Ambassador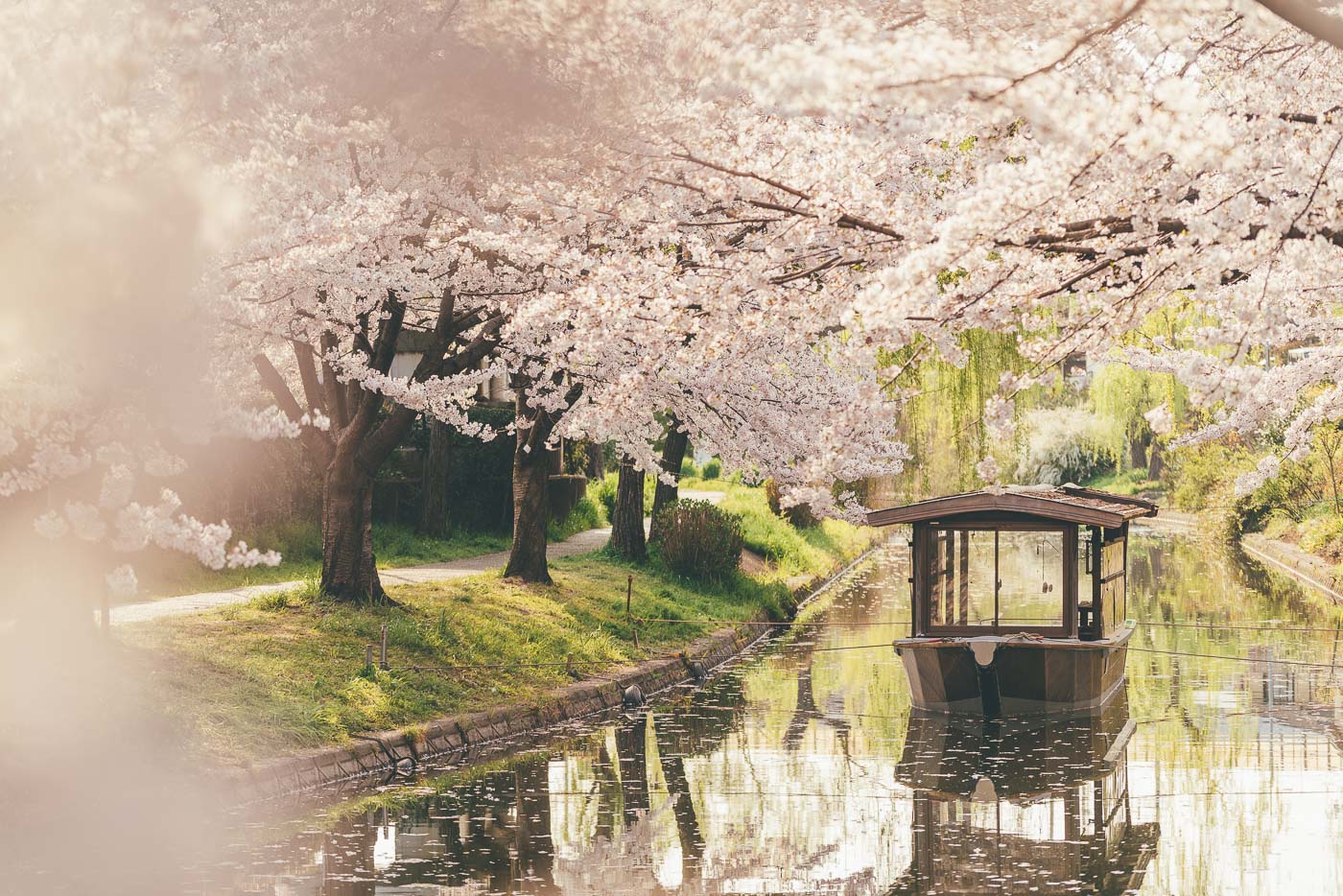 Sony flew me to Korea (click here if you haven't read it) and I figured japan is so close I might as well go there. I've heard and seen so much of Japan. The immense culture, insane powder for skiing, stunning architecture, cherry blossom, history, there's a lot to it. Japan's always been on my list to properly explore.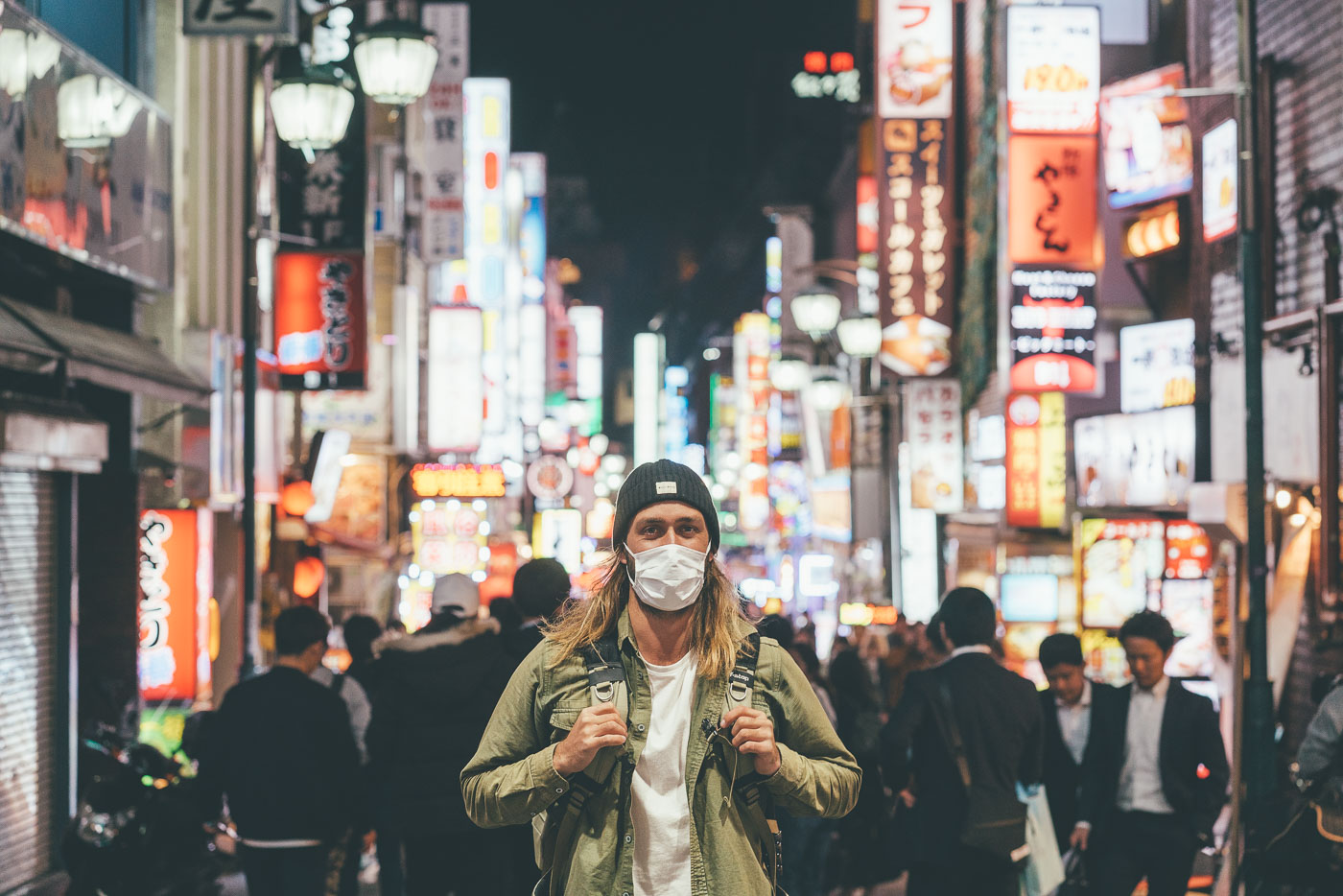 It's always interesting where to start and how to best see a new country. Figuring how to get around, trying not miss anything, or get the token tourist spots ticked off. I had seen so many images of Japan but what I didn't expect was the mass amount of tourist at the 'tourist' spots. It sounds very stupid typing that. OK New Zealand is the same size but the population of japan is like a gazillion times larger so naturally it would be hard to avoid crowds. I didn't think of that until arriving. I figured it would be easy to find spots that aren't as busy. What I also forgot was how passionate Japanese are about photography. So I was on an uphill battle to find my own imagery before I started. A lot had already been captured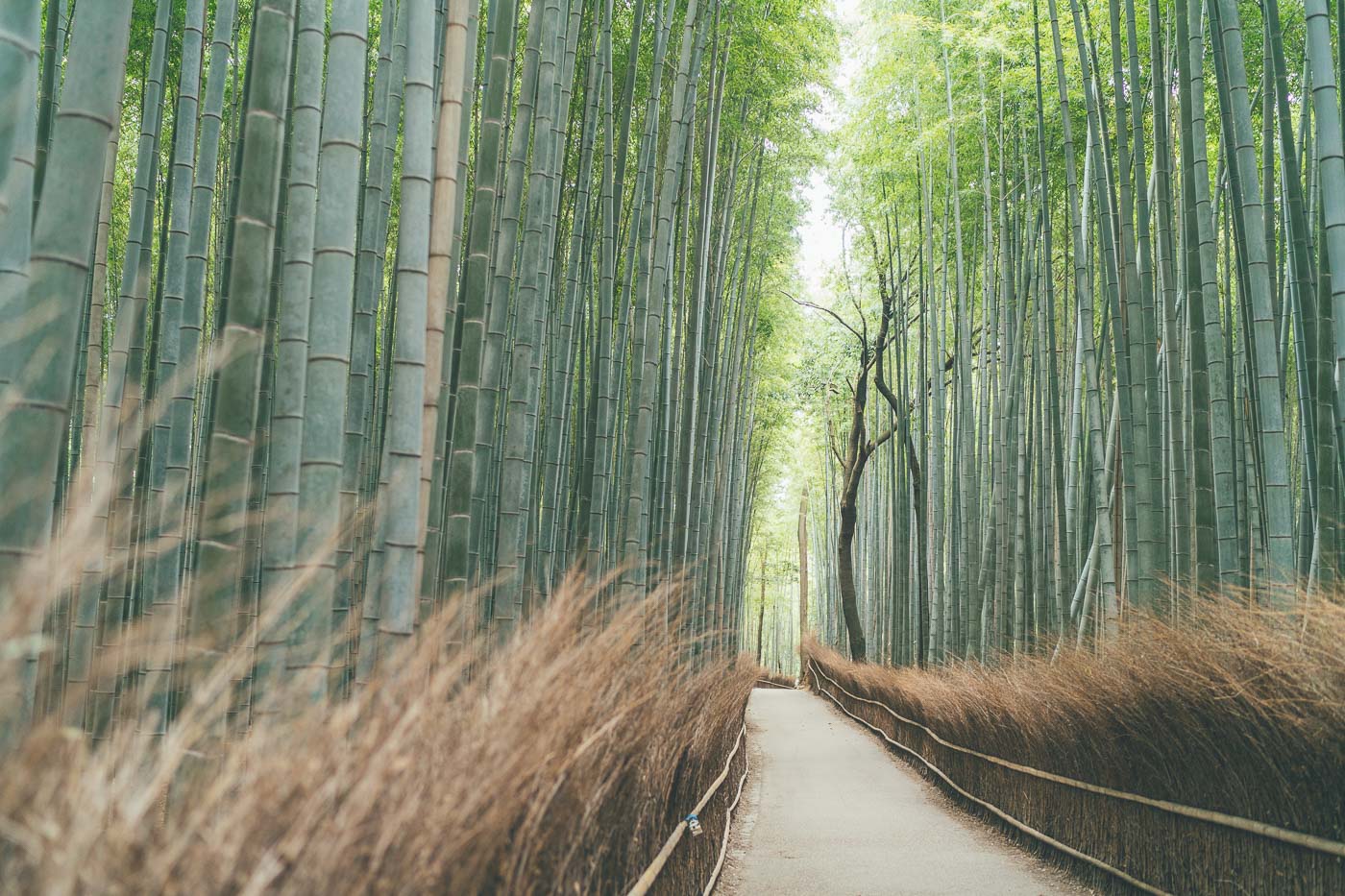 The first I saw of this was the Arashiyama Bamboo Forest, it was chaos. I set out at 4am or 5am, to get there pre Sunrise, shoot tripod even if its dark so I'm guaranteed a shot. Turns out the forest was just one walk way and there were already 10 people lined up at the end. It was still dark and the rush hadn't even started. Being that the photo that everyone takes is the main pathway to get there. It's madness and a lot of unhappy people because they cant get a clean shot. It's quite a circus to be fair, selfies, the pushy influencers, workshops, then patient old school photographers. Be prepared to give yourself more than one day if you really want 'that' shot.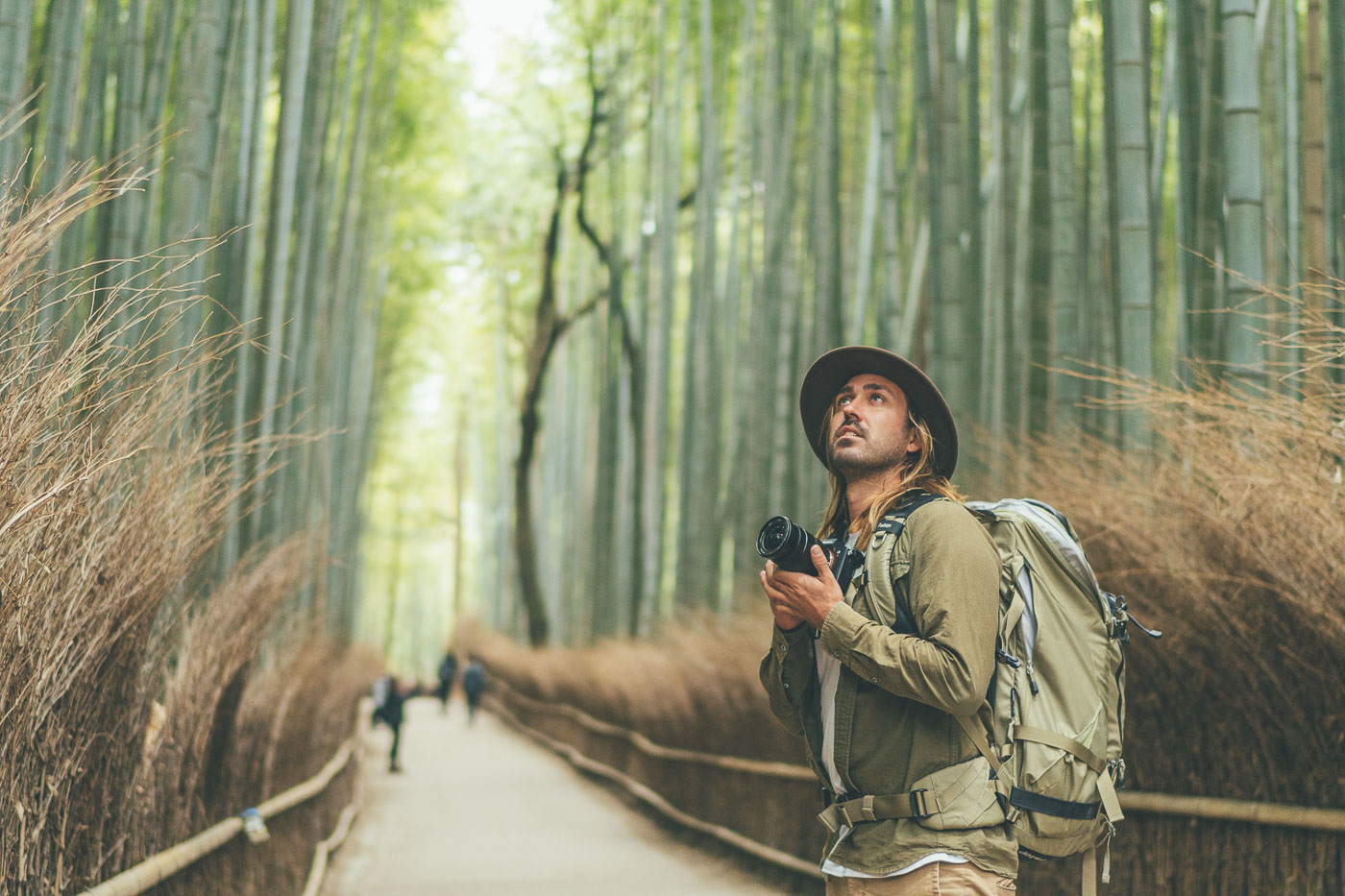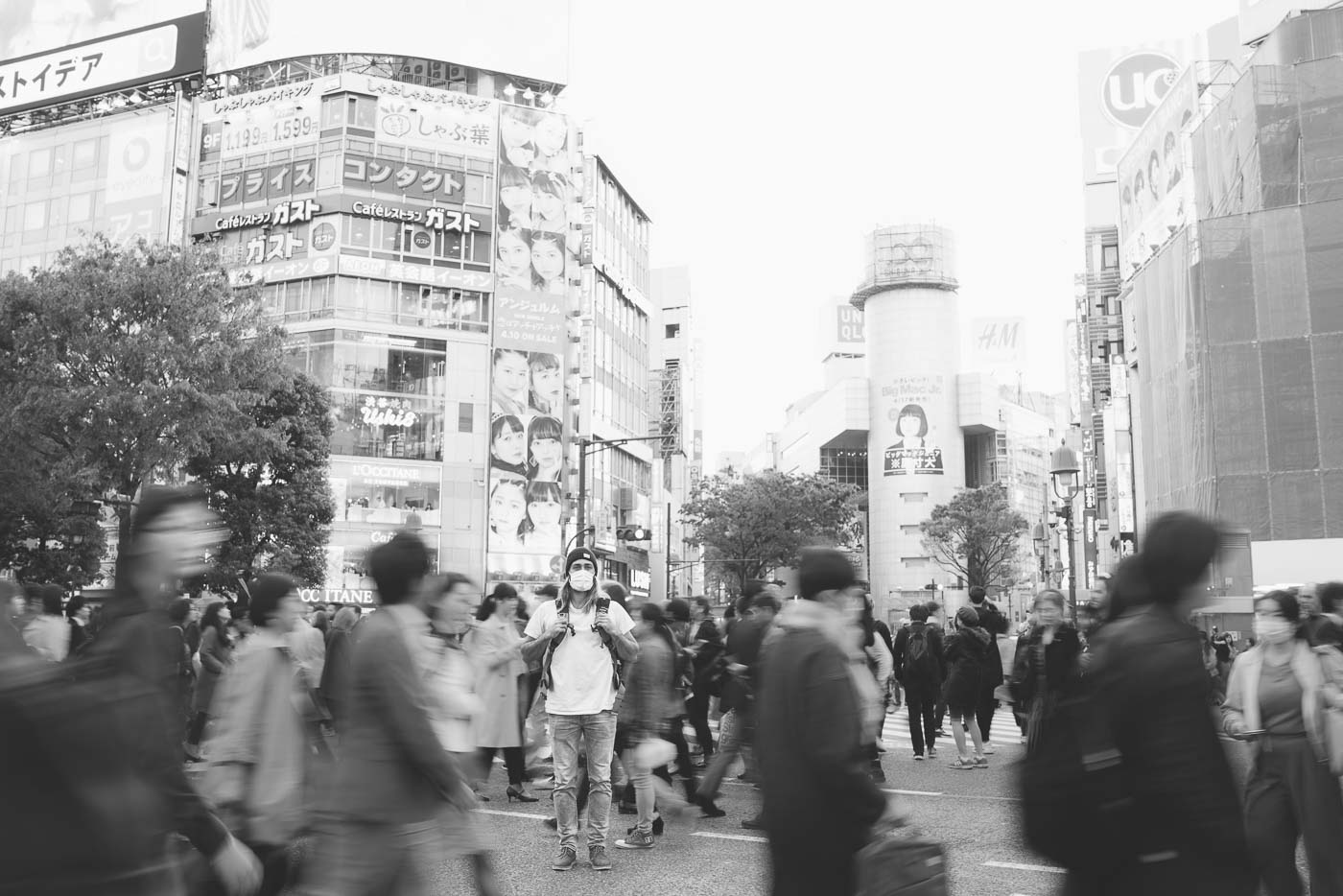 When I first arrived in Japan I flew into Osaka in the evening and made my way to Kyoto. For me I spend little time in accomodation as I'm usually outside chasing light, get home in the dark, edit then sleep. I don't actually get to see the comforts of accomodation unless I put time aside. So most of the time it's the cheapest and most convenient last minute. I was shitting bricks when I saw the price of a mixed dorm was $100 a night in Kyoto. Turns out it was due to cherry blossom season. Once I left the city it became reasonable again but it really raised some hairs on my neck for a bit.
If you've follow me through instagram you may already know I'm not the biggest fan of cities. I had spent a week around the place and it was getting to me quite badly. I'm bad enough when I haven't been in the water for a while, but without nature I get depressed. I had get out of the city. I heard a lot about Nara and the Nara deer but I wasn't too sure what to expect. Arriving on the train platform at Nara it was very clear they were all about the deer. Once in the park I saw swarms of tiny little deer, well actually swarms of people around the deer. They all had massive bellies and trying to sleep while people got selfies or trying to get them to eat the deer biscuits. It didn't feel right.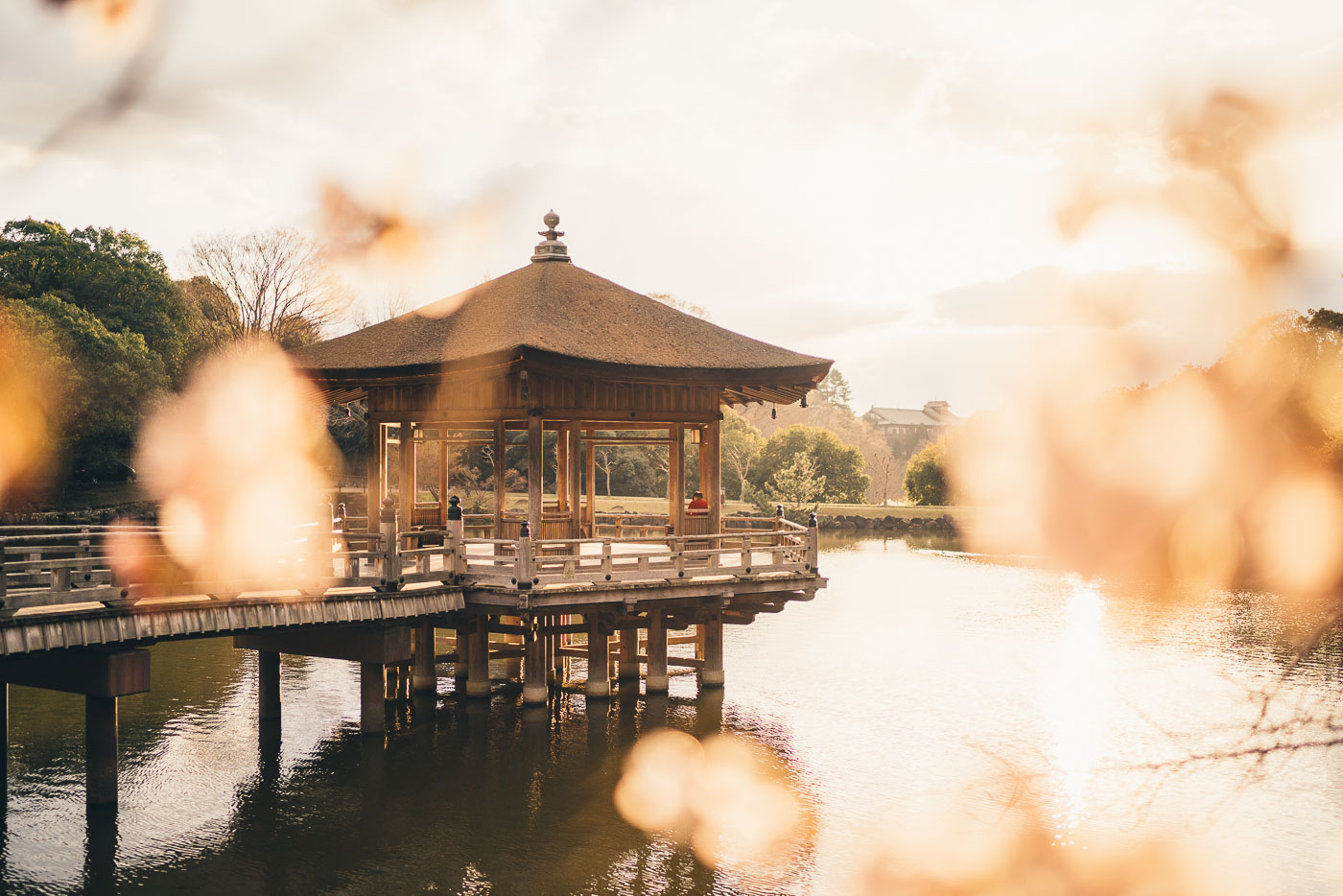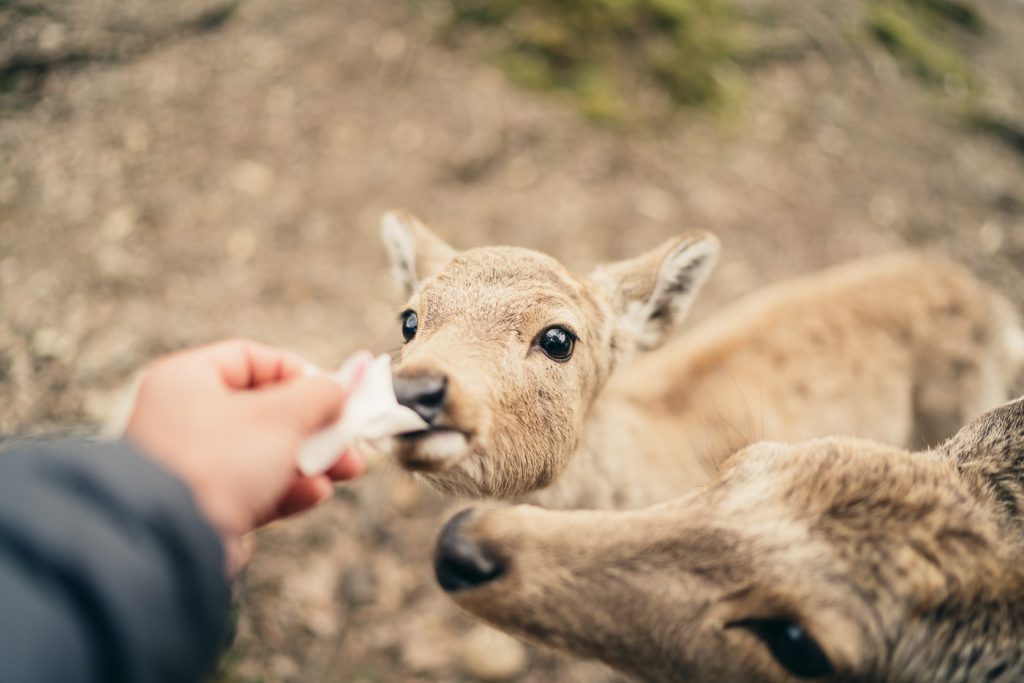 I walked further into the park and found myself a nice pond to chill around while waiting for some new friends I met in Kyoto. It was more of a relaxed scenes. The deer had their own space and would come up to have a look then move on. Well actually they were more fond of the sound of me eating food. A man came up and signalled they get sore tummy if they eat my snacks. That's a good sign people are looking after them. My new friends came and went, I needed more of a 'top up' of nature before heading away though. Rain came and everyone left. It became even more peaceful. The deer were wild so it was their choice to hang around, and the deer biscuits were supposedly healthy for them. It just felt weird to have a constant unlimited supply of food for them. Like I'm just picturing myself in a free candy store. I'd be a disaster.
I noticed some deer eating petals on the ground so I figured why not feed them something natural. Felt a bit more ok. Pause I forgot to mention they make the weirdest sound. Go google Nara deer sound. It will crack you up and not what you expect. It's like a rubber chicken mixed with someone who cant scream. Back to feeding the deer, I always find it funny if i can feed animals from my mouth. I look like a weirdo but who cares haha.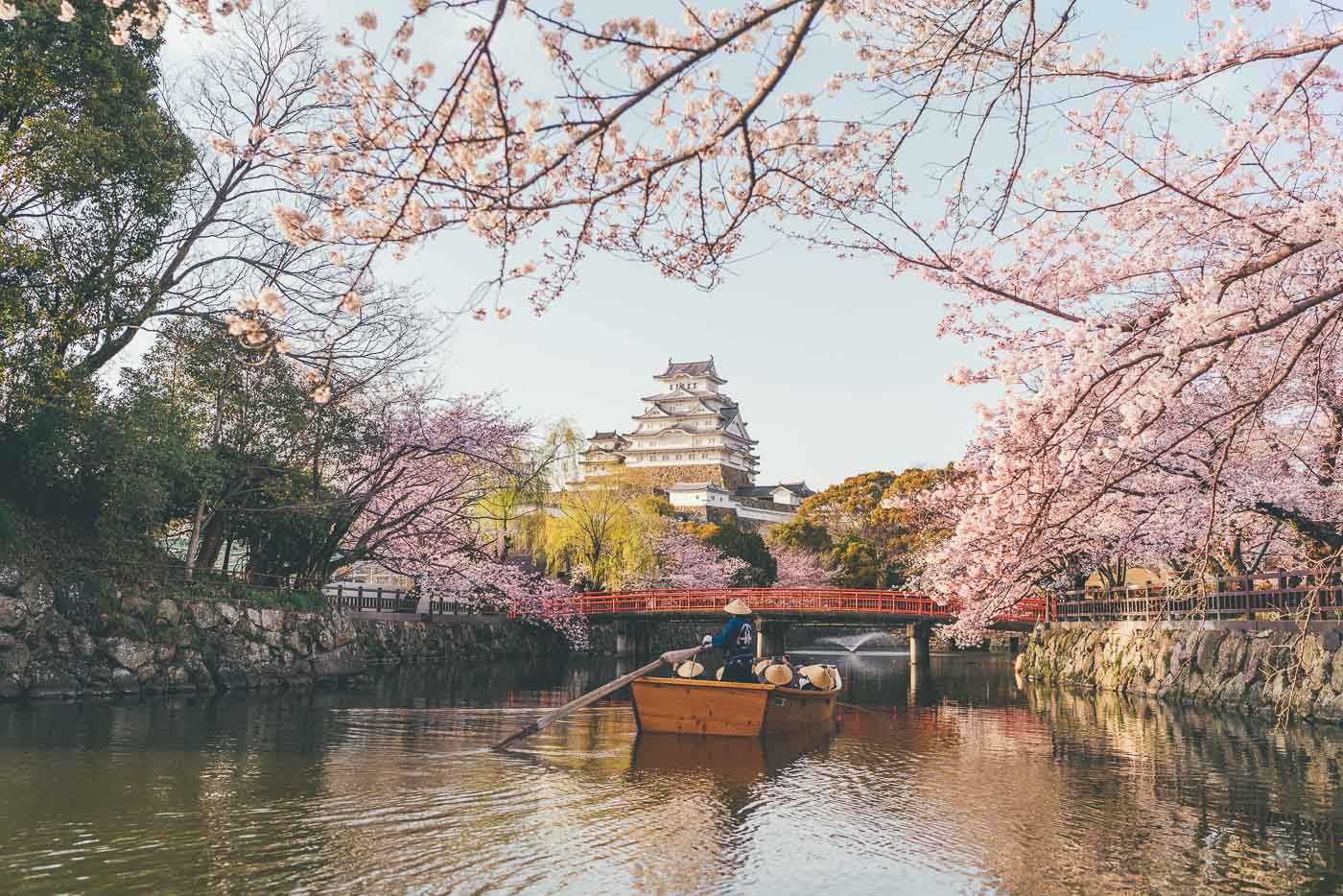 Japan has some of the most beautiful historic architecture in my opinion. Even a lot of the homes still have traditional aspects on the roofs. It's amazing to see unlike a lot of the developed world that lack historic aspects. Himeji Castle is one of the most iconic and historic buildings in all of Japan. It was on the top of my list to photograph for me and it was cherry blossom season which was even better. I spent 5 days waiting for full bloom of the blossom. Each day was getting better and better. With funky weather patterns it made the blossom predictions hard to judge, then wind started to blow the petals off the trees. I had shot that many angles of it I think it was my most photographed placed in Japan.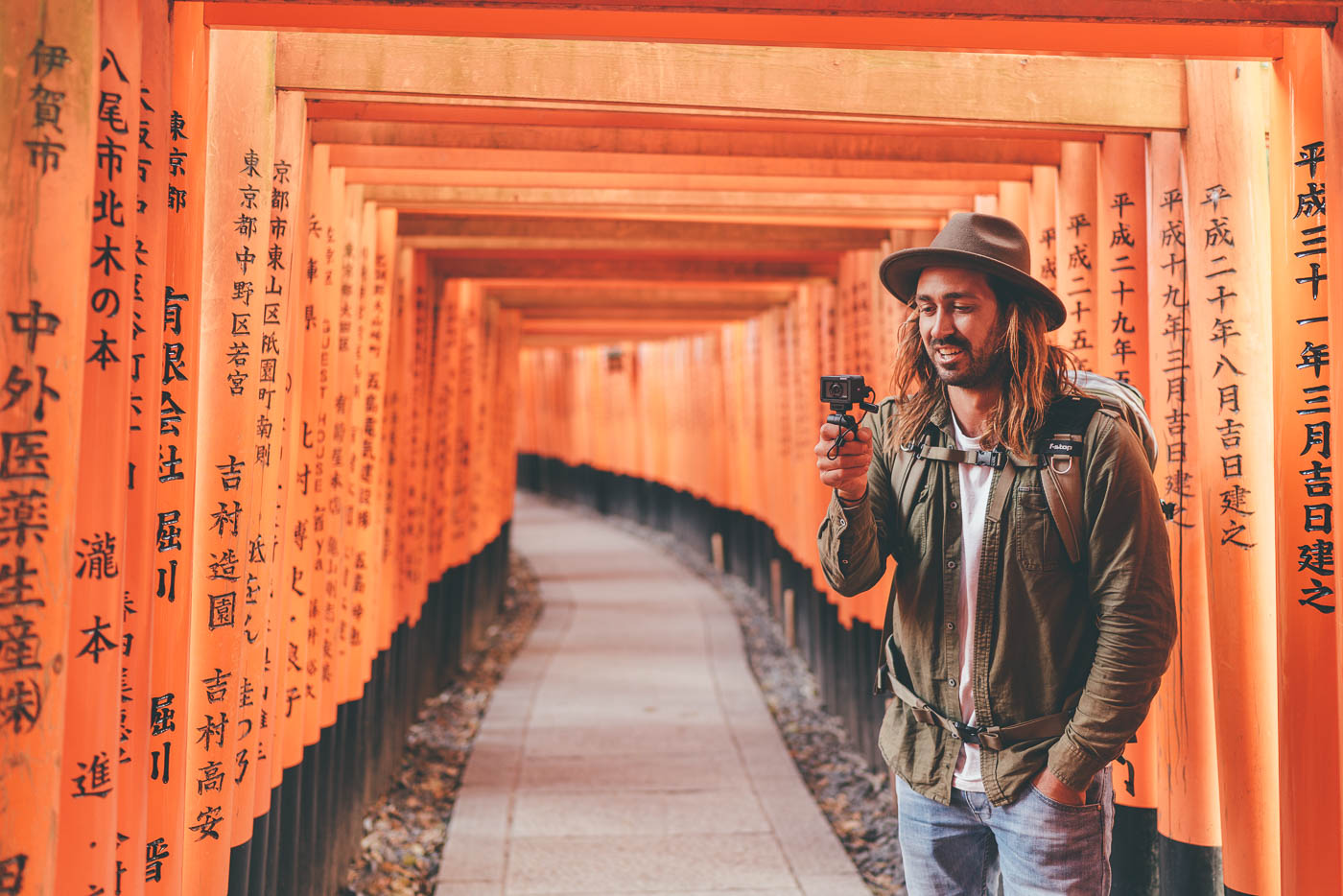 Back into the madness of Kyoto I had a few other things I wanted to explore. There was a lot there that I didn't put time aside to see, plus I cant see it all in one go. The famous Fushimi Inari Taisha Shrine Senbontorii is a pathway of orange pillars. Knowing this is another 'photo' spot, I wanted to get there early to tick it off. Glad I did too. It became swarmed with influencers leading hands within half an hour. Crazy what social media has done. It was nice to see but it was this point I really wanted to find my own which seemed ever so hard to do.
I had researched a temple that stood in front of Japan's tallest waterfall, Nachi falls. I asked the stuck up hostel lady that seemed to know everything, but said "if it was any good she would know about it, it can't be a thing". Perfect. Looked amazing in the photos and she doesn't know about it. So might not be a hot spot yet. Even better. Looking at the train trip, it wasn't easy to get to, also could be a reason. The long train trip was amazing, followed along the coastline, it was a breath of fresh air seeing the ocean, so relaxing. Saw a few waves which had me eager to get in.
Arriving at the town felt weird. It was like a ghost town. Pretty much empty, fish logo's everywhere, banners, shops. Turns out it's the main place for tuna so it must have been knock off time being the arvo. Everyone had gone home for the day. Ery vibe though.
I found my accomodation, it felt nice to be away from the city. Being away from nature affected me, affected how I communicated with Jess, I was negative and crappy. The Airbnb gave me a good chance to wash all my clothes that was well overdue. Since I was constantly on the go I was unable to leave washing to dry anywhere. So I put everything in which left me short of clothes and I was sock-less. Barefoot I went. The host thought I was crazy when we saw me riding off barefoot with his borrowed bike. I was gunning it to the sea to chill out and absorb it all in.
As I pedalled back I saw a guy waving me down from a van as he passed me. Turns out it was my airbnb host with a pair of flip flops saying I'm crazy and that I look like Tarzan. Ok to be fair I was topless, barefoot, no helmet, just shorts on and wizzing past cars on a grannies bike. So it wasn't an ordinary sight. It goes to show how amazing the Japanese are, such a caring nature. He went so out of his way to track me down in the little old town so I had footwear. Little does he know I prefer barefoot any day. The funniest thing was when I left the accomodation he sent me a message that must have been translated weird, as what I got from it was the saying, 'it's a bird, is it a plant, no its superman'. So he changed it up so it was about a bird and being Tarzan but then some part of it was about being ugly haha. I don't think it was intended as he was the nicest guy but a mix up from the translation. Left me with a good laugh.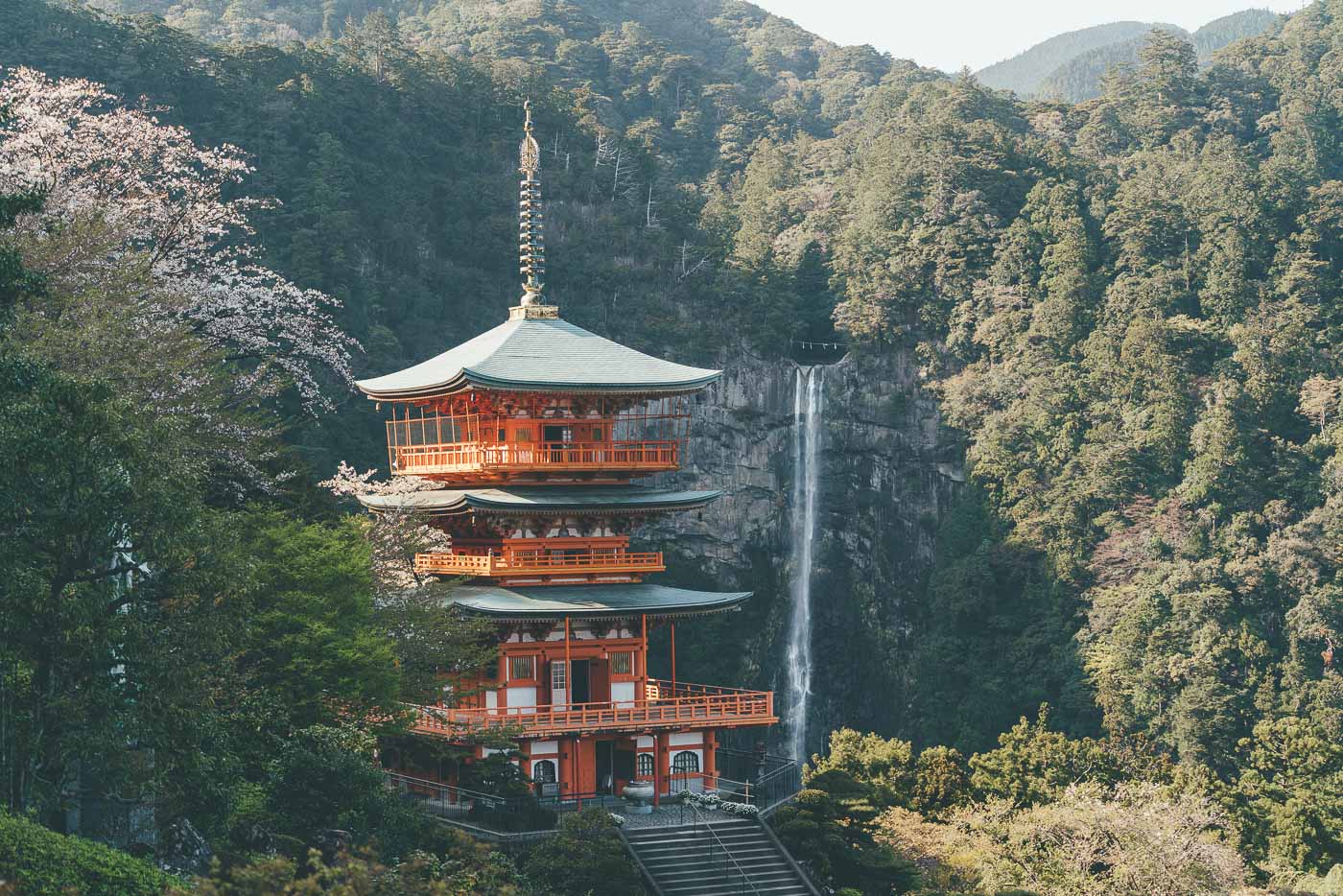 I wanted to get up to Nachi falls and shoot it early before the sun rose up so there's isn't harsh light. The bus left late in the morning and it was a 9km drive up a mountain so I didn't have any cheap options. I got up there on the bus and just missed the perfect light sadly. I spent the day up there waiting for the evening light instead. I explore the shrines and walked through this amazing forest with cobbled steps. To my surprise it was very quiet, it wasn't like other tourist spots. There were a few buses that arrived but other than that, it was peaceful, could actually enjoy the place.
I met an awesome dude, @ben.Ohene while spending the day at the shrine. He's a pilot for Qantas so would rad to meet up again. We met another person, an American dude that was a dead look a like to Seth Rogan, so I egged him on to ask if he was. It's wasn't but there was so much confusion if he was lying. Such a laugh to kill time. Happened that both Ben and I stayed till the last bus and timed it perfectly to take the last train out together.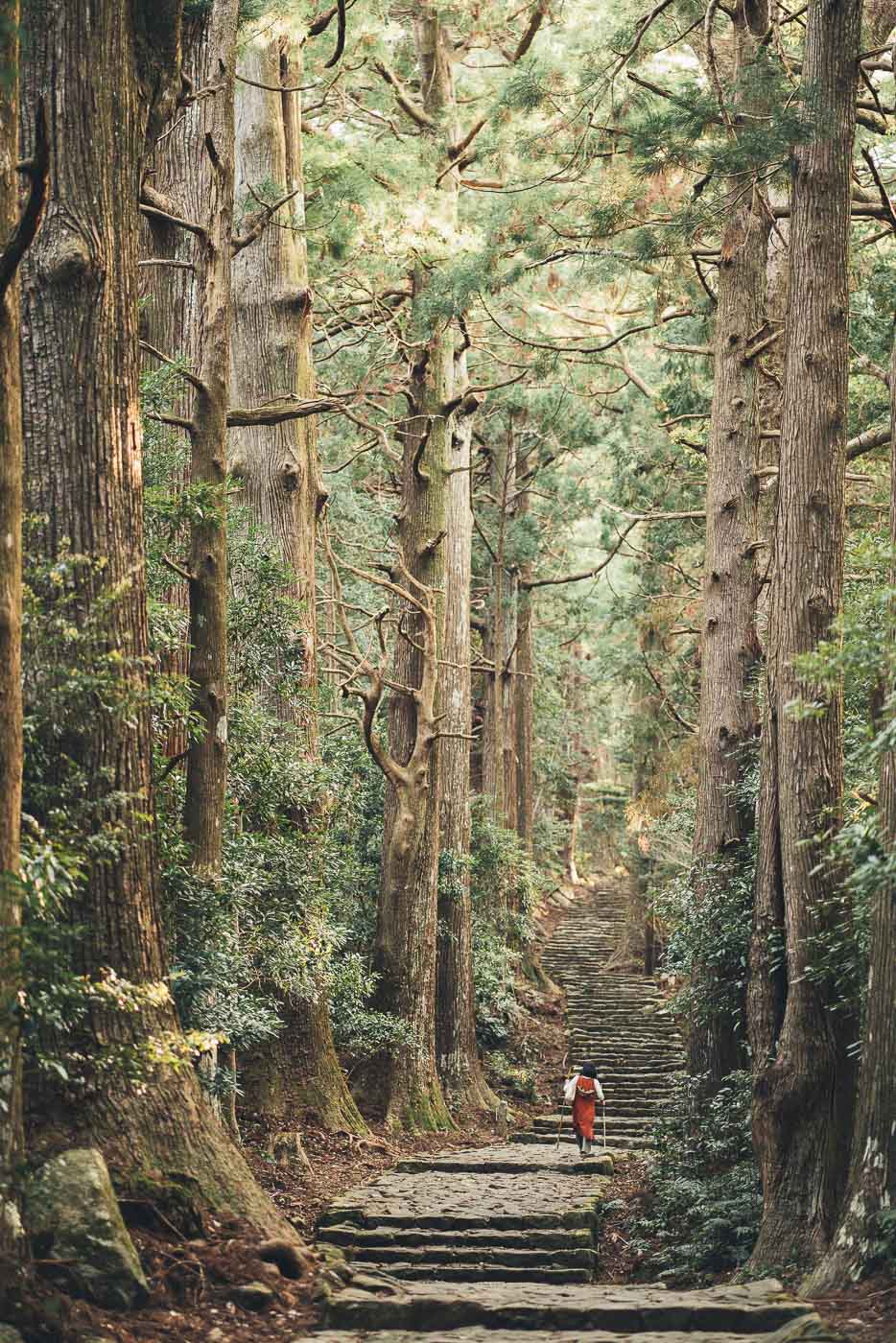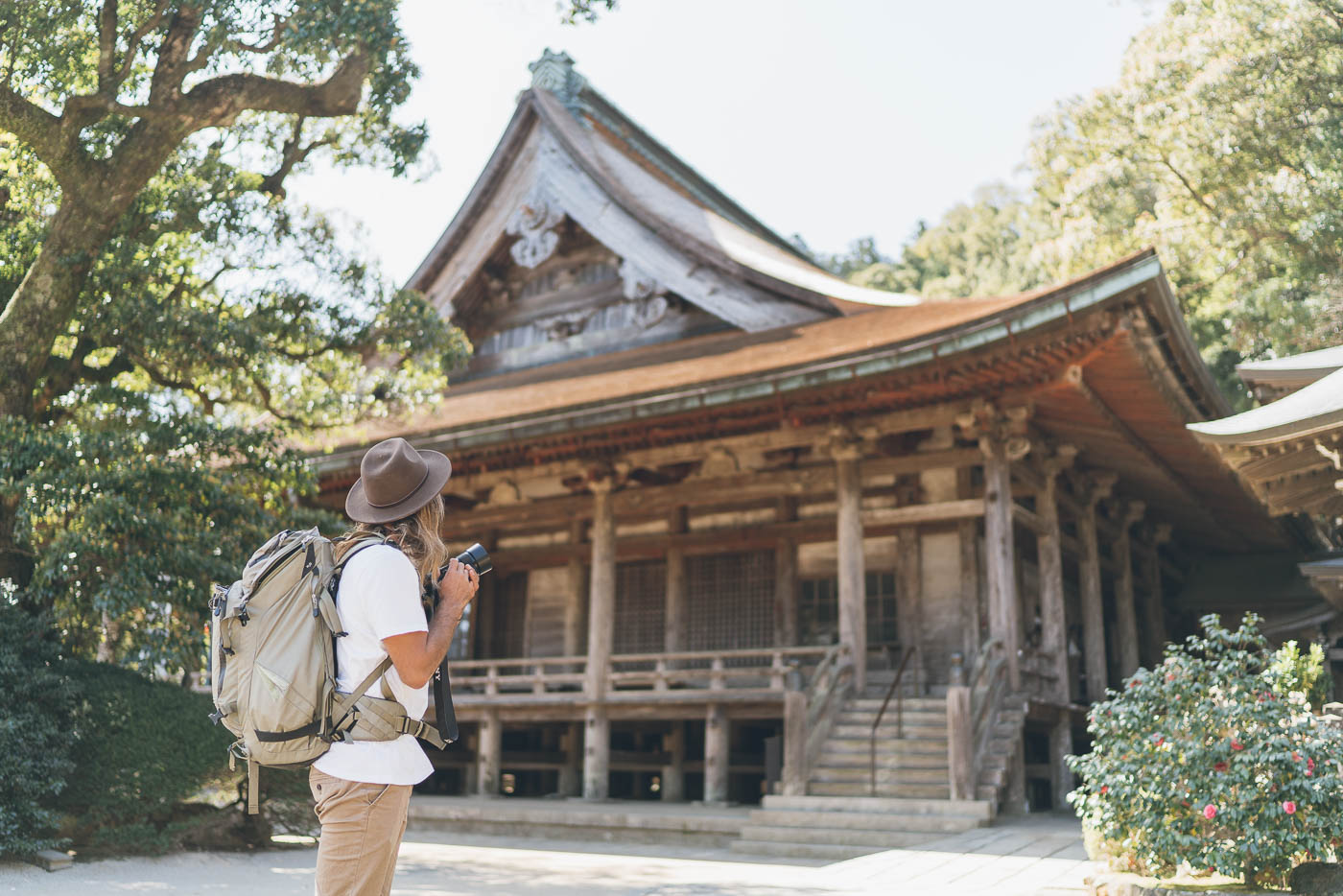 Getting the unlimited Japan 7 day rail pass is a no-brainer. It's not cheap but a lot cheaper if you have several trains rides over those 7 days. I had to be smart and leave it until I was doing 7 consecutive days of travel. It makes getting around a lot easier or else it can start adding up plus you get to ride on the bullet train. It blew my mind, it kept getting faster and faster. 350km/h, everything was just wizzing past. Going back to a normal train was weird, felt quicker to walk haha.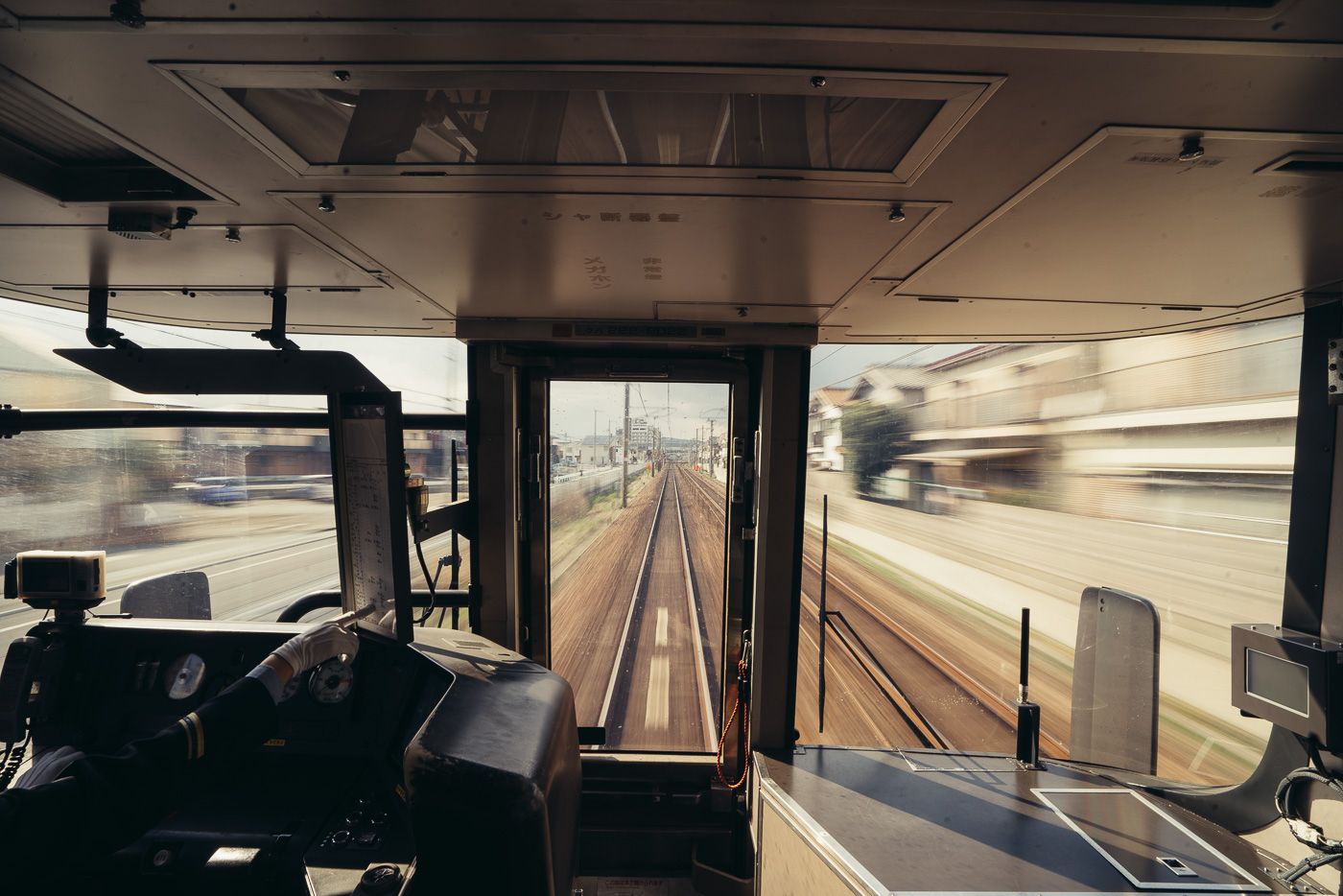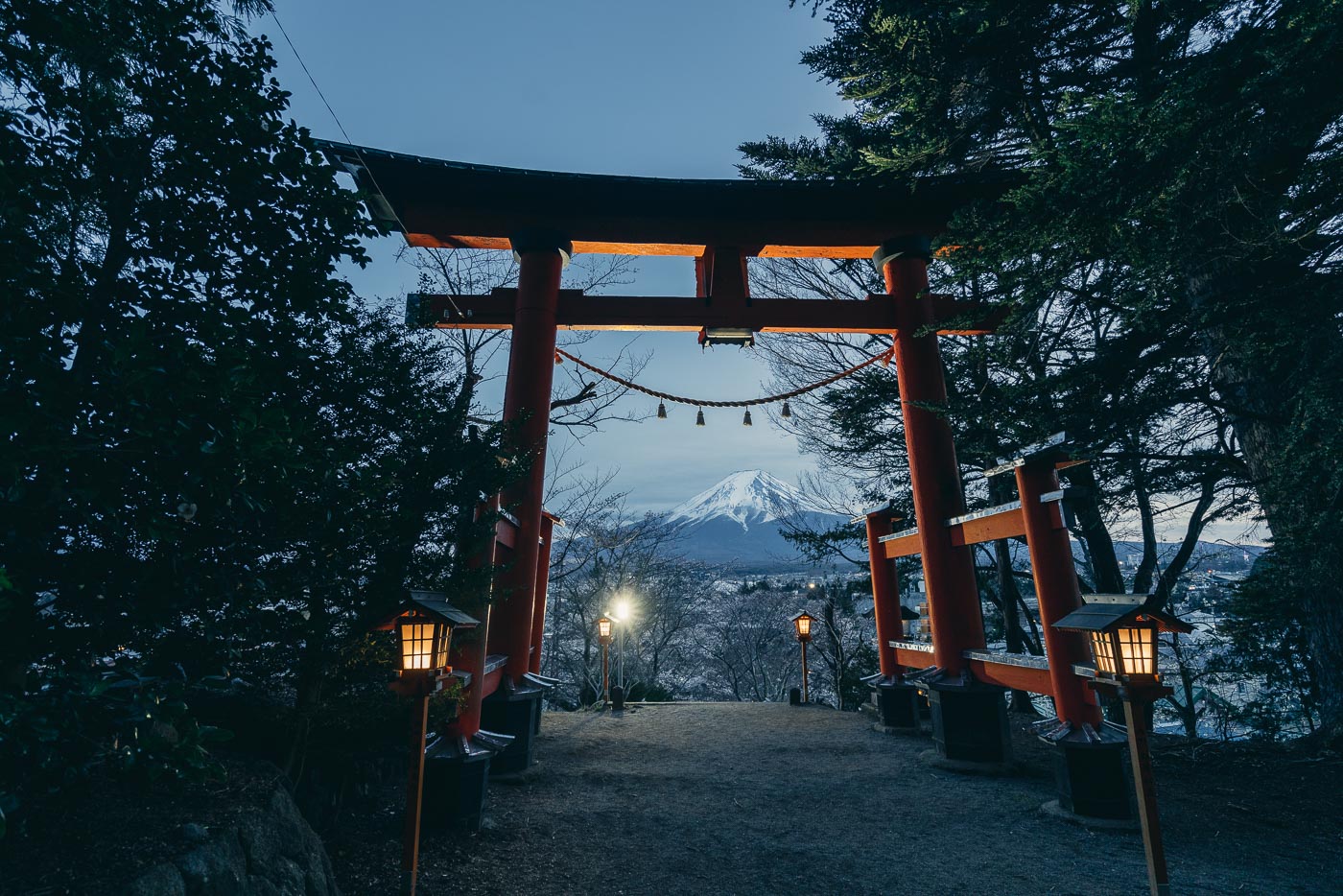 Mt fuji, where do I start. I wanted to see the most famous angle with the shrine in front. Two things, It's a lot smaller than it looks and by famous, i'm talking famous, famous. There was a 50min wait in line to this cramped platform to get 'the shot'. I wasn't inspired at all. It was amazing without a doubt but I was getting the same photo that millions had done before. I had the desire to get more than the usual.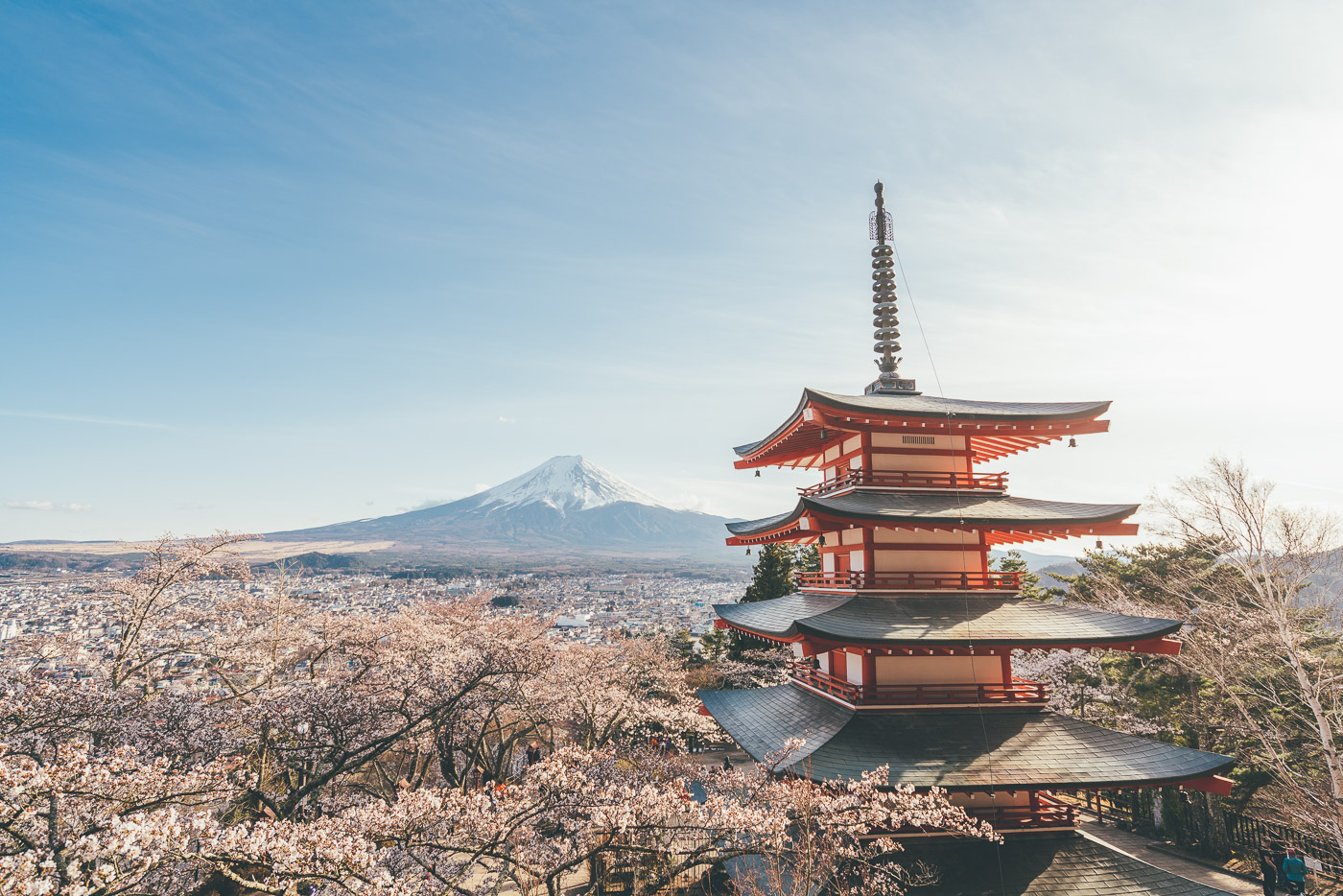 I went north to Nagano to visit the snow monkeys, the whole train ride I saw snow dumping outside. I was then contemplating if I go skiing, some of the resorts were still open. I just didn't have gear and if I was to do it, id want to do it properly. Save it for another season.
The hostel I stayed in Nagano at was the dingiest hostel I had been in for a while. It was so make-shift out the back of a bar, felt like a pirate ship, everything was oily and gross. Was glad to leave I tell you that!
Snow falling and numb but I wasn't leaving, I was at the snow monkeys taking thousands of photos. They were hilarious, fighting, chasing each other, then back to relaxing in the thermal pools. I was so damn cold by the end of it, I wanted to join them in there. I ended up going back the next day I enjoyed it so much. Turns out Ben was there also so I met up with him so we went up to the monkeys. It was so funny, he had never touched snow before. So he made his first snow man, ate it, threw a snowball. Classic Aussie. I was frozen for a second day and happily we found an awesome Onsen on the side of the river that the monkeys sat around. It was a no brainer. It was some very heart stopping moments but one I'll never forget, having a spa with wild monkeys.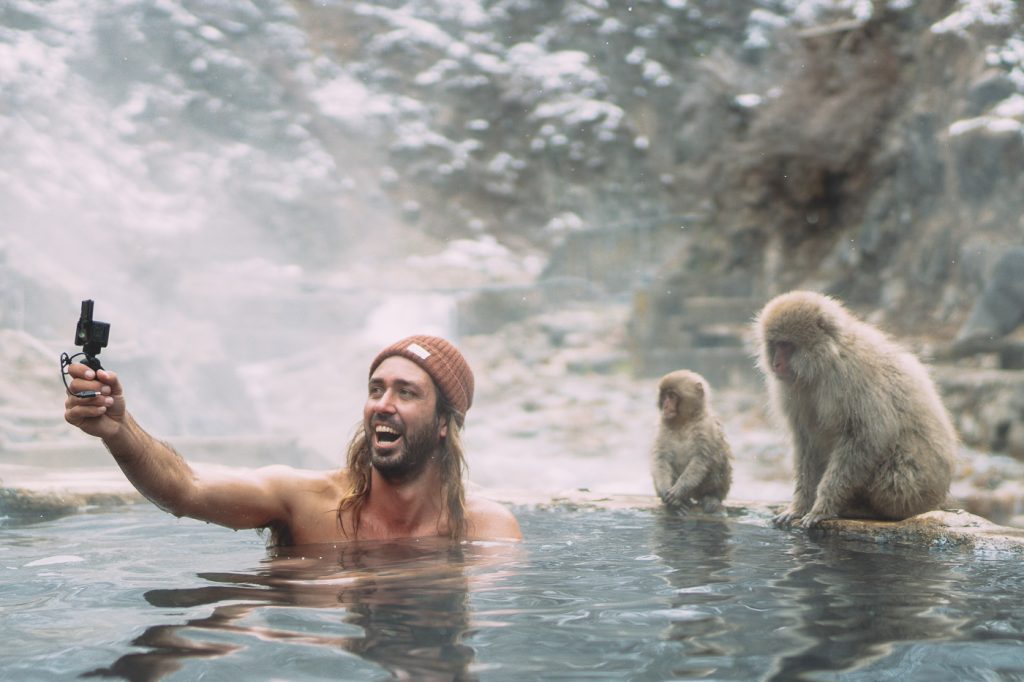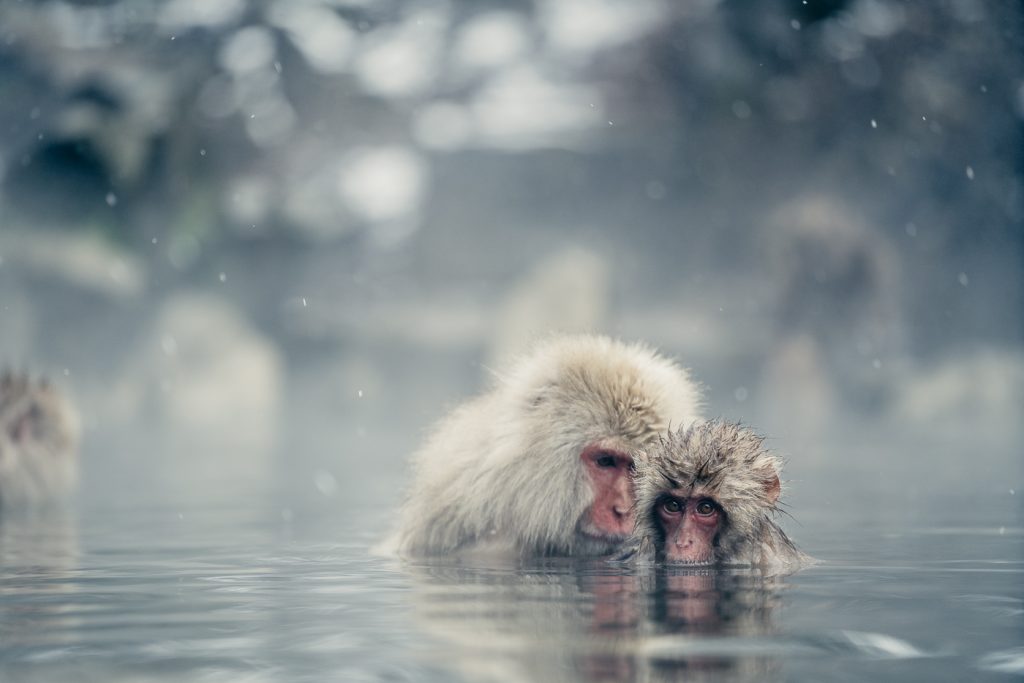 I decided to get leave Japan early and surprise Jess at her home in Sydney. I cut Japan short by 10days so I had to be selective what I did in the last few days. I wanted to shoot a sun rising over Mt Fuji at this lake, I hoped the lake would be flat and that the mountain would actually be clear of clouds. It wasn't a lot to ask, well a fair bit but luckily my stars had aligned. It was more just getting to the lake that I had to sort out. Ok sunrise was around 5 or 6am. and the first bus was at 7am. That doesn't work. The lake is very famous for having the sun rise perfectly at the summit so its shaped like a diamond in the reflection. It only happens at a certain time of year and I was only a couple days off which is a shame but I cant complain, I love the images I got.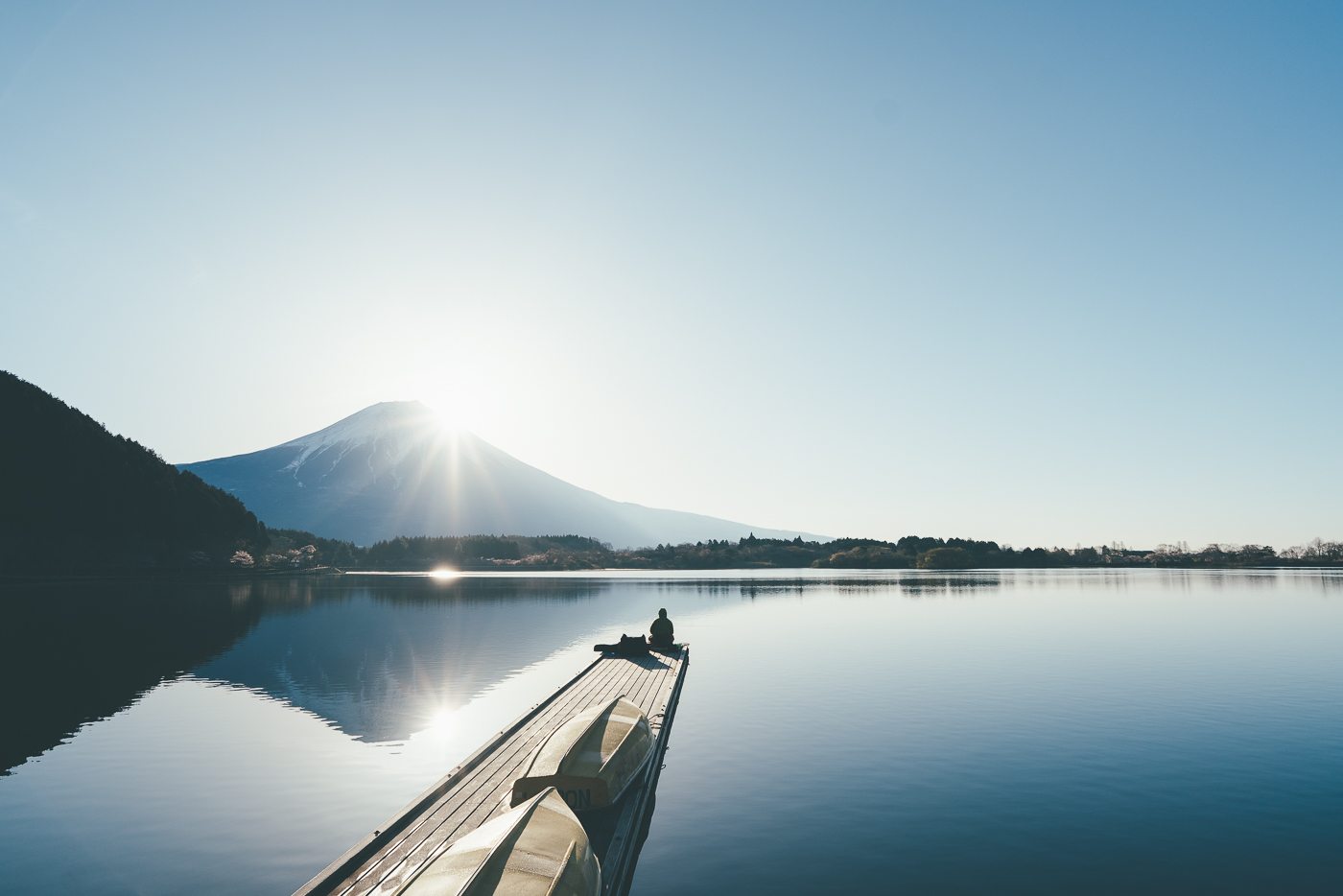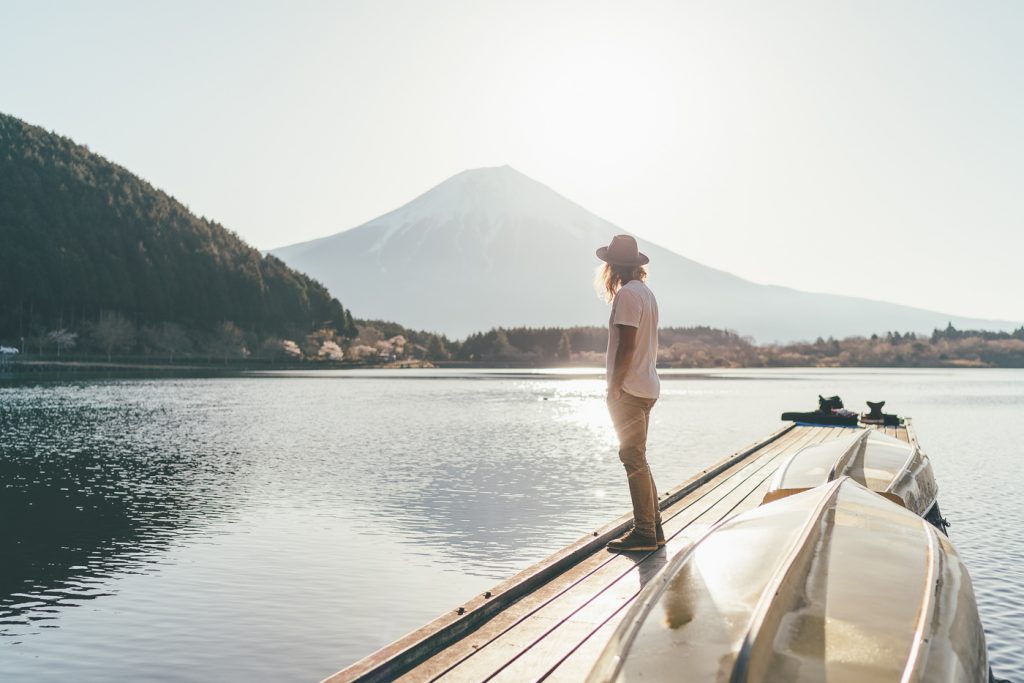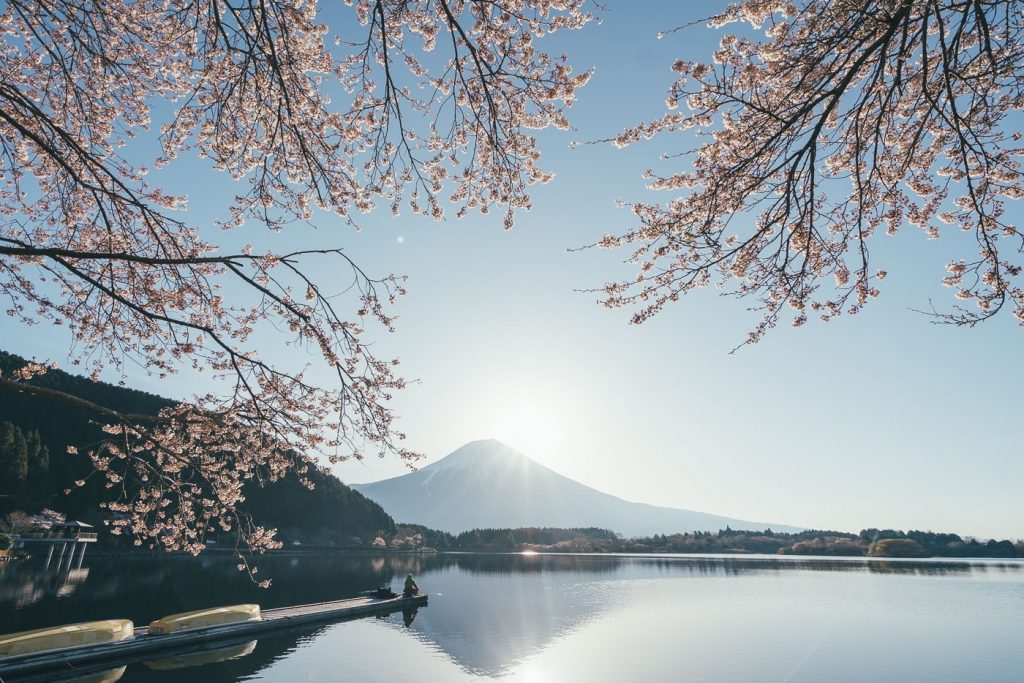 Back to the situation of getting there. The only option was busing the night before and sleeping in the bush. Bare in mind that it was just the end of winter. I wasn't keen on that as I've made that mistake too many times. The lake was 18km away from my accomodation which was the closest I could find, oh and also uphill. So taxi was out of the equation. My only idea was to bike there. The accomodation owners said they could take me but i've been there done that and it's a mare when you want to stay for hours and they don't. It's awkward and comes off rude. The owners thought I was crazy when I wanted to take their bicycle and ride at 2am. Well I felt crazy too. I had a granny bike with a basket on the front, socks on my hands to keep them warm, a flickering light cos I couldn't pedal fast enough to charge it up the hill. In hindsight I should have turned off the light so it didn't drag the wheel slowly. A pit stop for a snickers bar on the way and I was making good headway. I was belting out 'American Pie' as I hit nutty stage of tiredness. It was getting lighter and I was starting to ponder if I would arrive on time or miss it.
I got there to see my accomodation owners there sitting in their car. My face dropped. Maybe they were so persistent because they were also going and I didn't understand. Nope turns out after I requested the bike some other tourists had the same idiotic idea to ride a bike up to the lake but I had taken the second bike. So the hosts took them to the lake. They ended up missing the sunrise as they had to leave early. Glad I didn't take that option. Crowds were in the hundreds on the edge of the lake. Like come on what did I expect, it's Japan. I should know by now. Everyone had their tripod spot marked out and waited for an hour. With a flash the sunrise was over and the lake was cleared back to peacefulness. It was like a sporting event just finished but all was quiet and peaceful. It was quite funny. But that's pretty much japan for you. They are the most respectful culture I've ever come across. So caring and polite. Never get into a bow'ing battle with them, you will never win. Thanks Japan for epic times, I will surely be back.
Oh and the 18km downhill after that sunrise was the best thing ever.
Gear I took with me
:
-Fstop Tilopa with Small Pro ICU
-Sony a7rIII
-Sony a6400
-Sony Rx0II
-Sony FE 16-35mm f/4
-Sony FE 35mm f/1.4
-Sony FE 55mm f/1.8
-Sony FE 70-200mm f/4
-5x NP-FZ100 + USB and wall charger
-3x 10,000mhz battery packs
-6x 64GB Sony SD cards, 4x 64GB Sony micro SD
–Lens Blower & lens cloths
-Sensor cleaning kit
-Apple macbook Pro Retina
-1TB SSD hard drive for travel
-2x 2TB portable HDD for travel
Check my full gear list here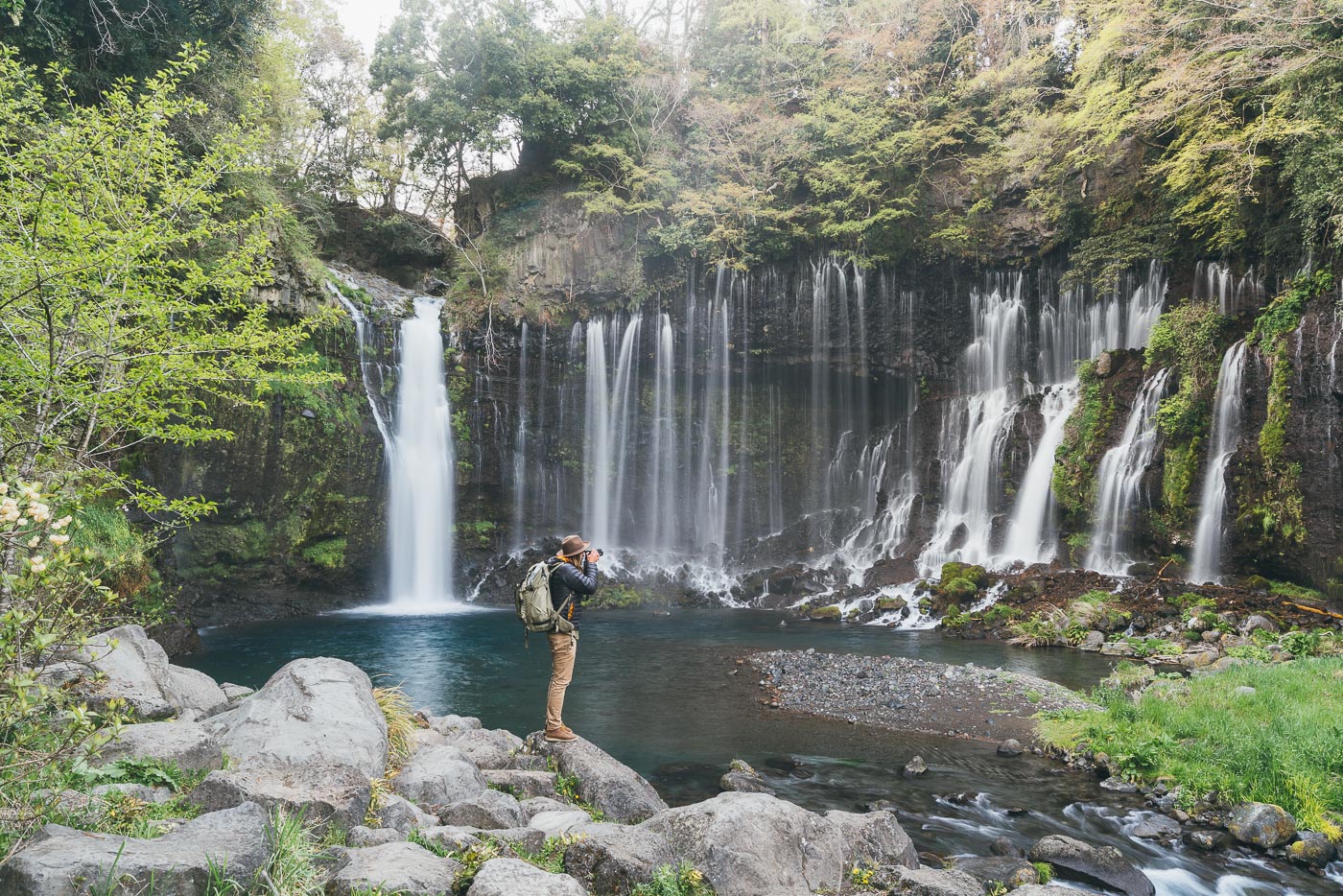 @Stefan_haworth on Instagram