NZ South Island surf trip

Digital Imaging Ambassador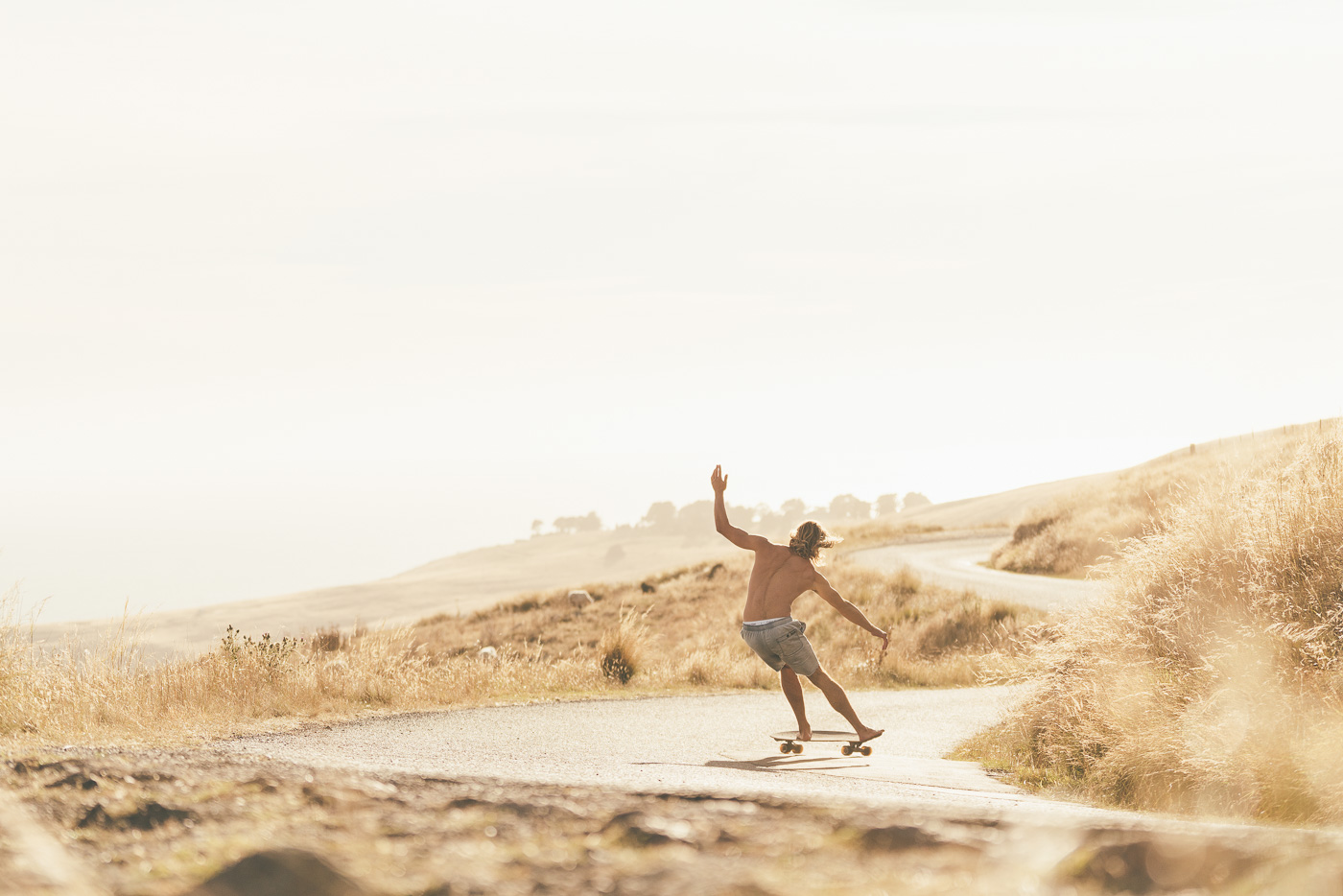 Photography is a huge passion of mine, I've made it my career for over a decade now. I really enjoy taking photographs of beautiful scenics, culture, but my favourite is action sports. Capturing an athlete in my own creative way in their playground, showing their skill, the surroundings, the risk, giving the best frame I possibly can. I've learnt over the years you really need to be doing the sport or heavily involved to get the best images.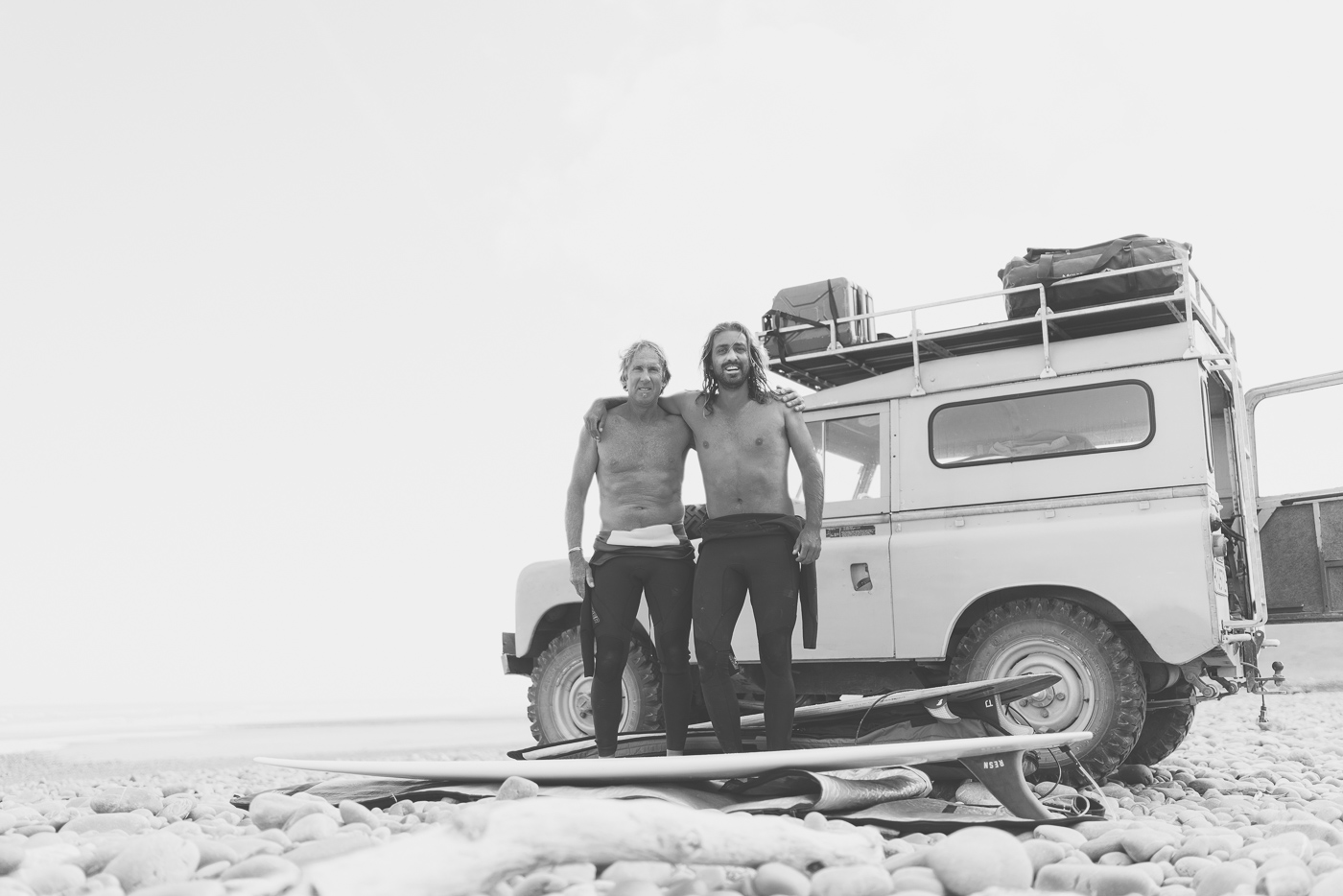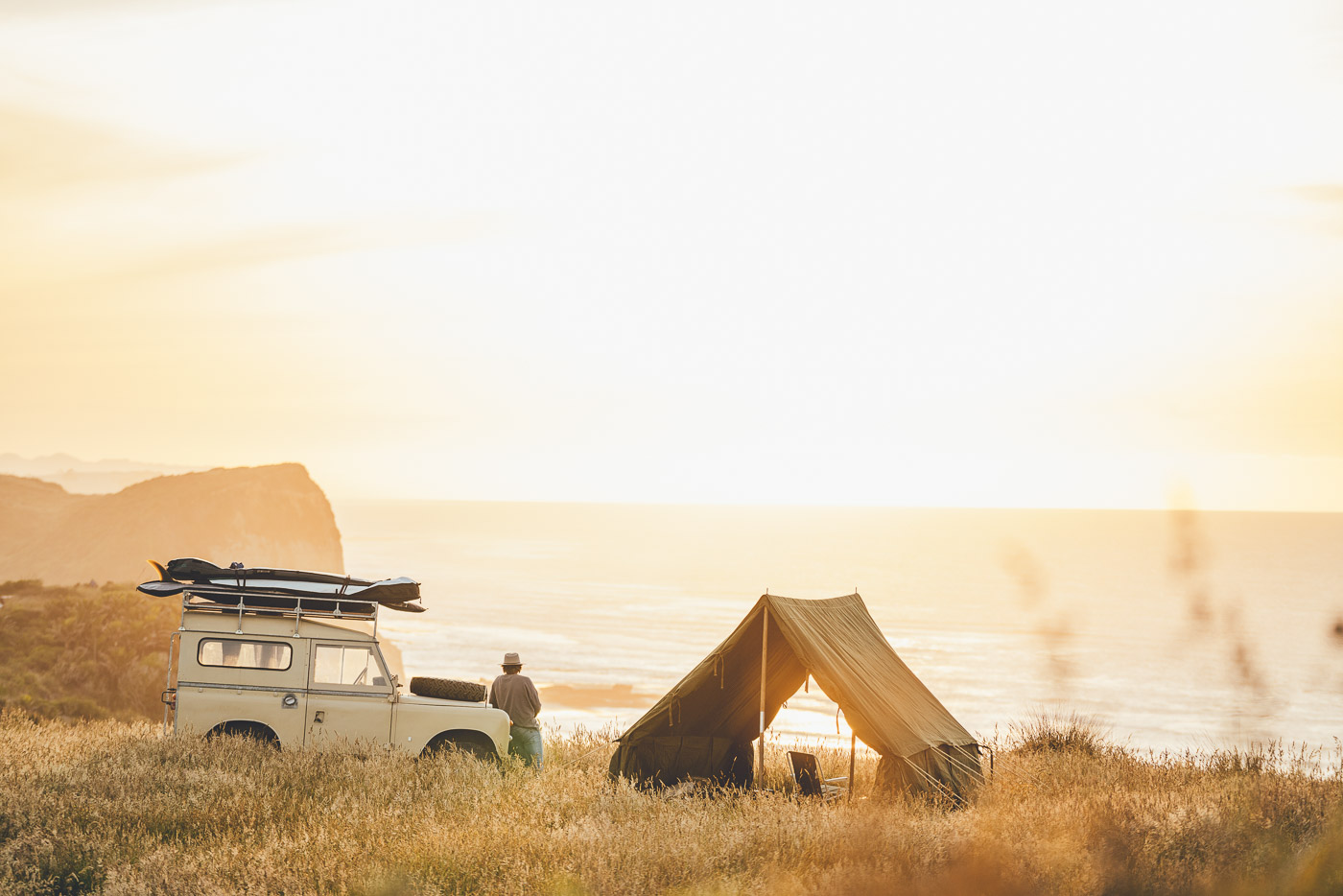 The problem about surfing and being a photographer is if the waves are good you want to be shooting, if they aren't you'd be off doing something else. So I've found it hard to do both and that makes it harder when you live inland. I live in the mountains. Lately I've been putting more time aside to go out and do more of what I enjoy, not just capturing it. Be it, mountain biking, skiing or surfing. My passion for creation in those sports has grown immensely again.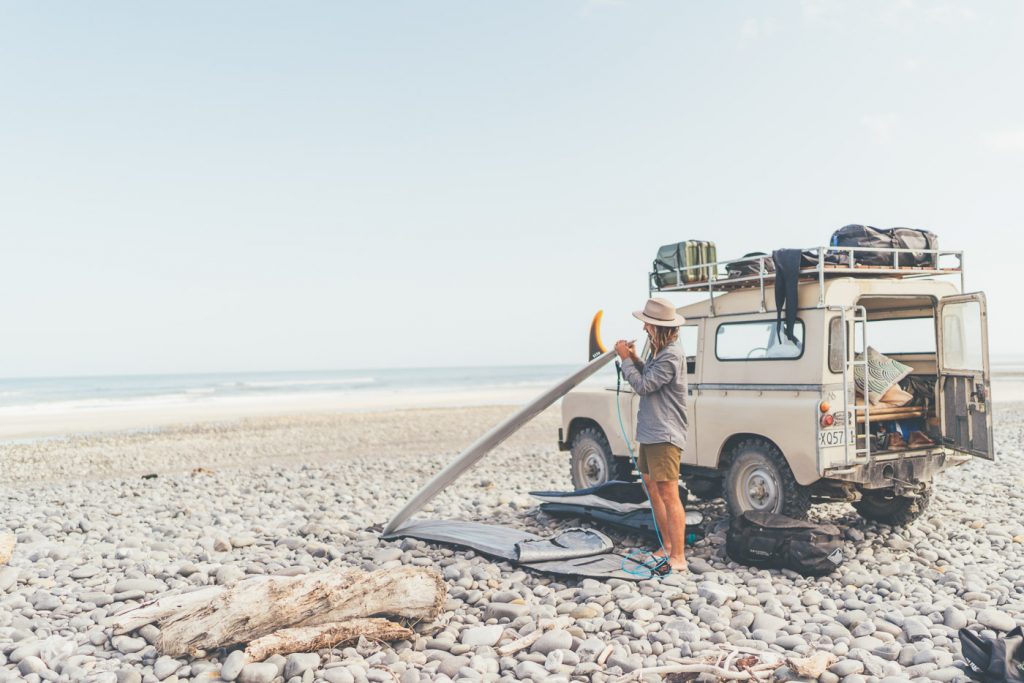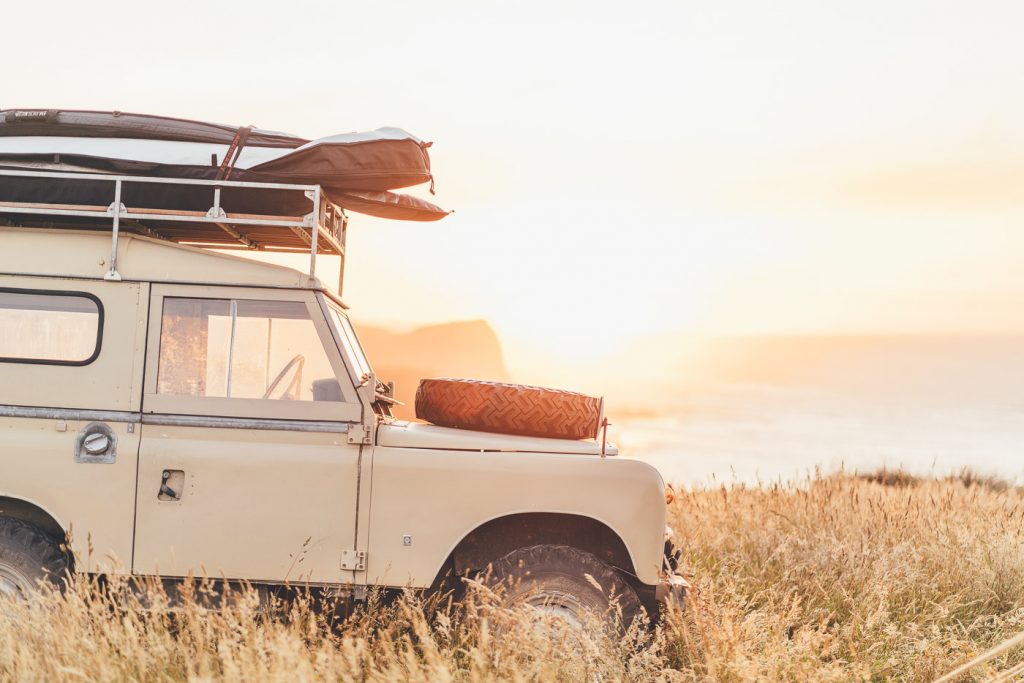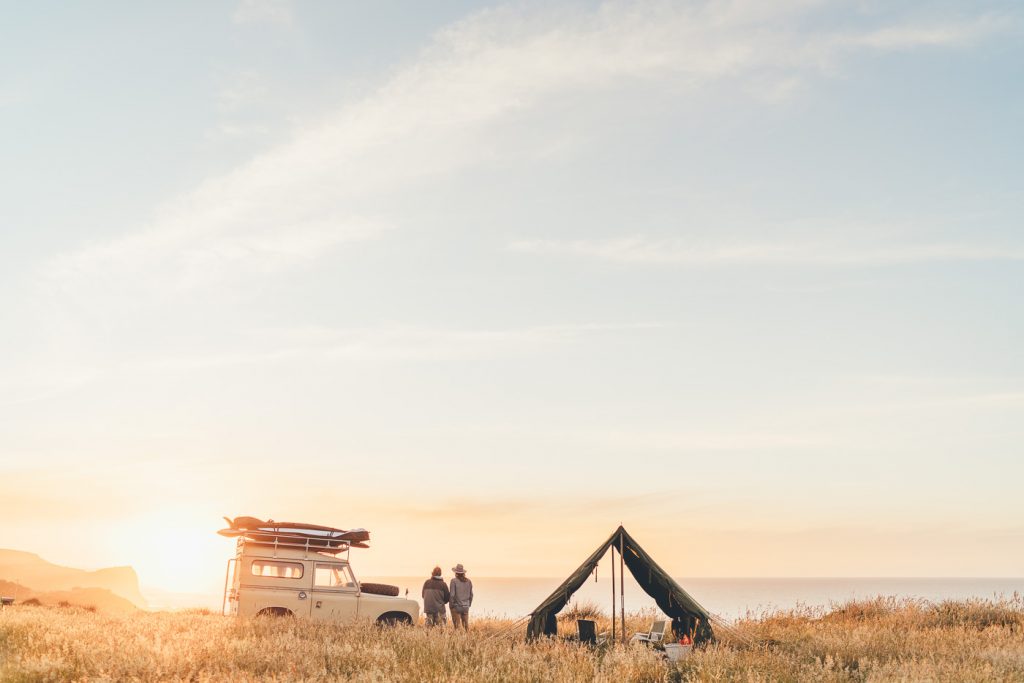 Photography, you need a creative spark. Moving from part time photography to full time, (along with most creative jobs too) there's highs and lows of when jobs come in being self employed, you add yourself a layer of pressure, pressure to create. Every now and again you get creative blocks. Spending time out there enjoying the sport or activities you love to shoot boosts the creative flow. Some of you reading this might be photographers or creatives, so if you ever get those pressured creative blocks, go out and do what you love, creative ideas will start coming back. Not just sports.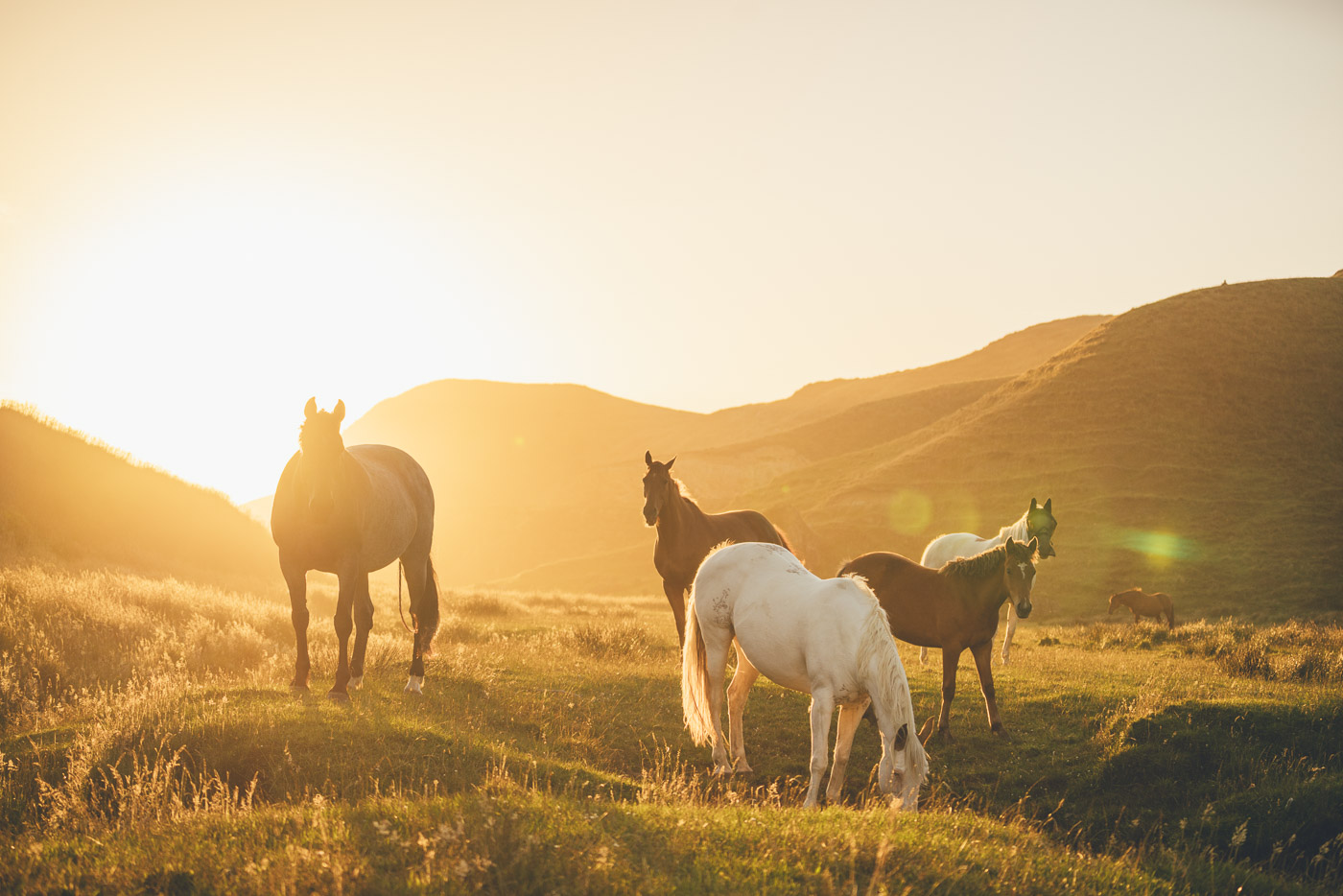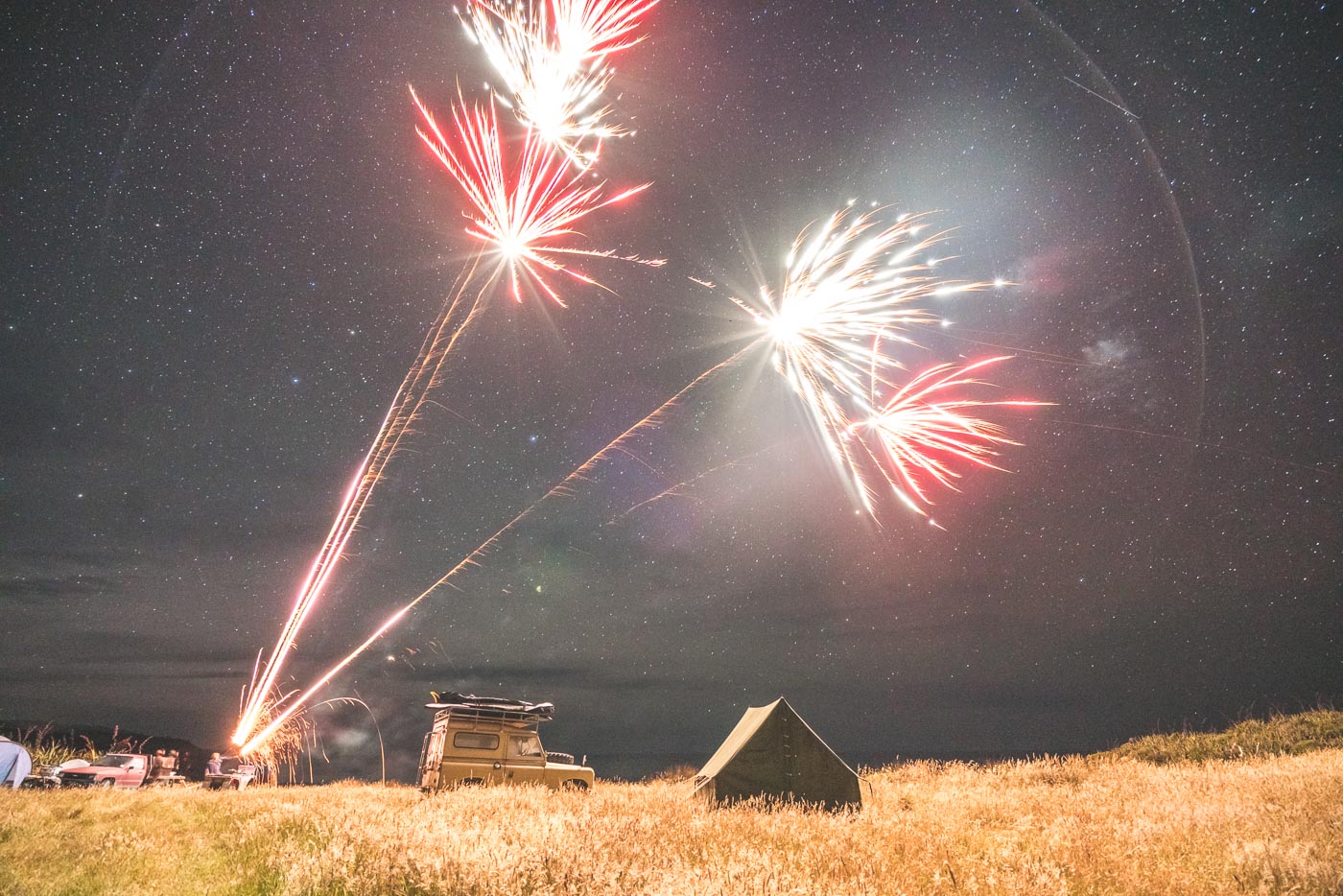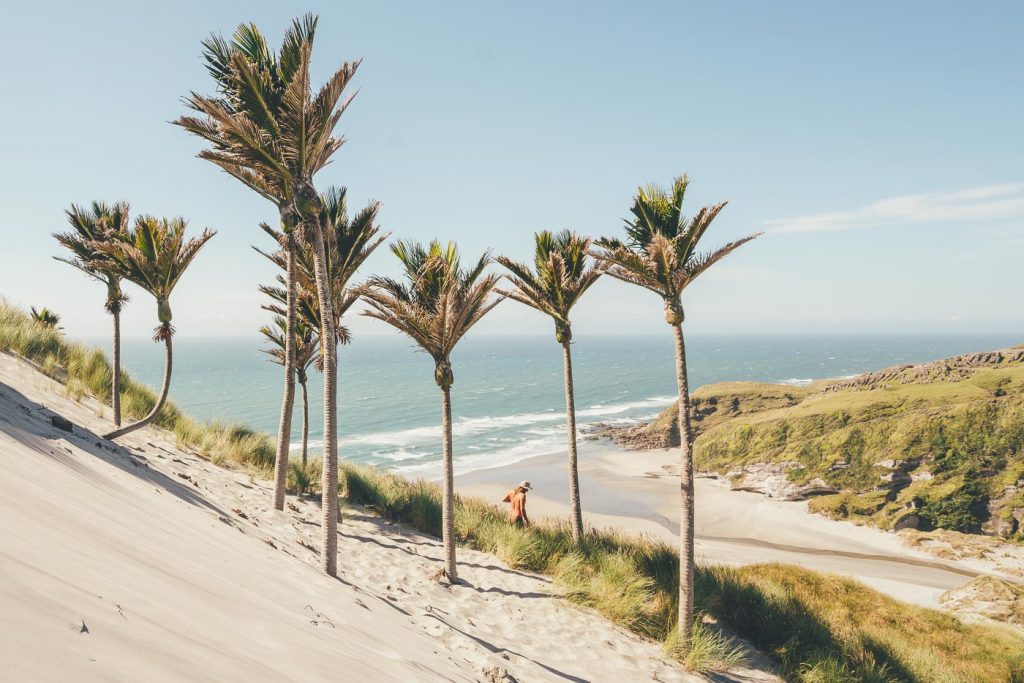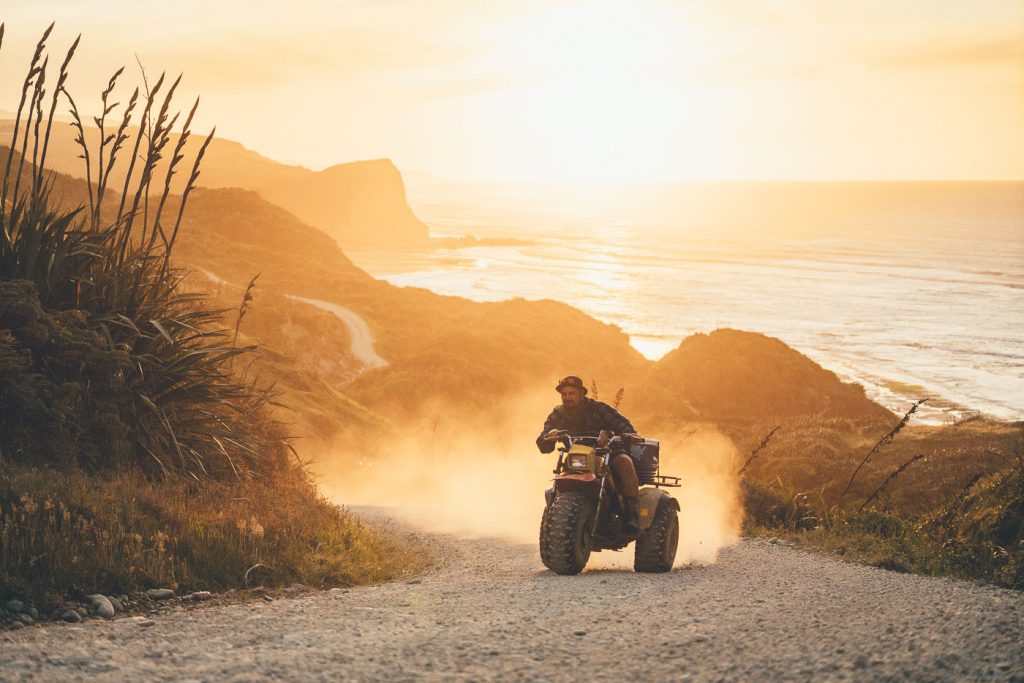 Surfing, the history, the culture, the adventure, the sport itself, there's a lot to it. Thats what I enjoy about it. On the photography side of things, if gives a huge variation in imagery. For me it doesn't get boring. From the colours of the light through to shooting from land or sea which is another dimension in itself. With the variation comes creativity, the adventure gives a story. Through My career I've left this as my creative space and not shoot it for business.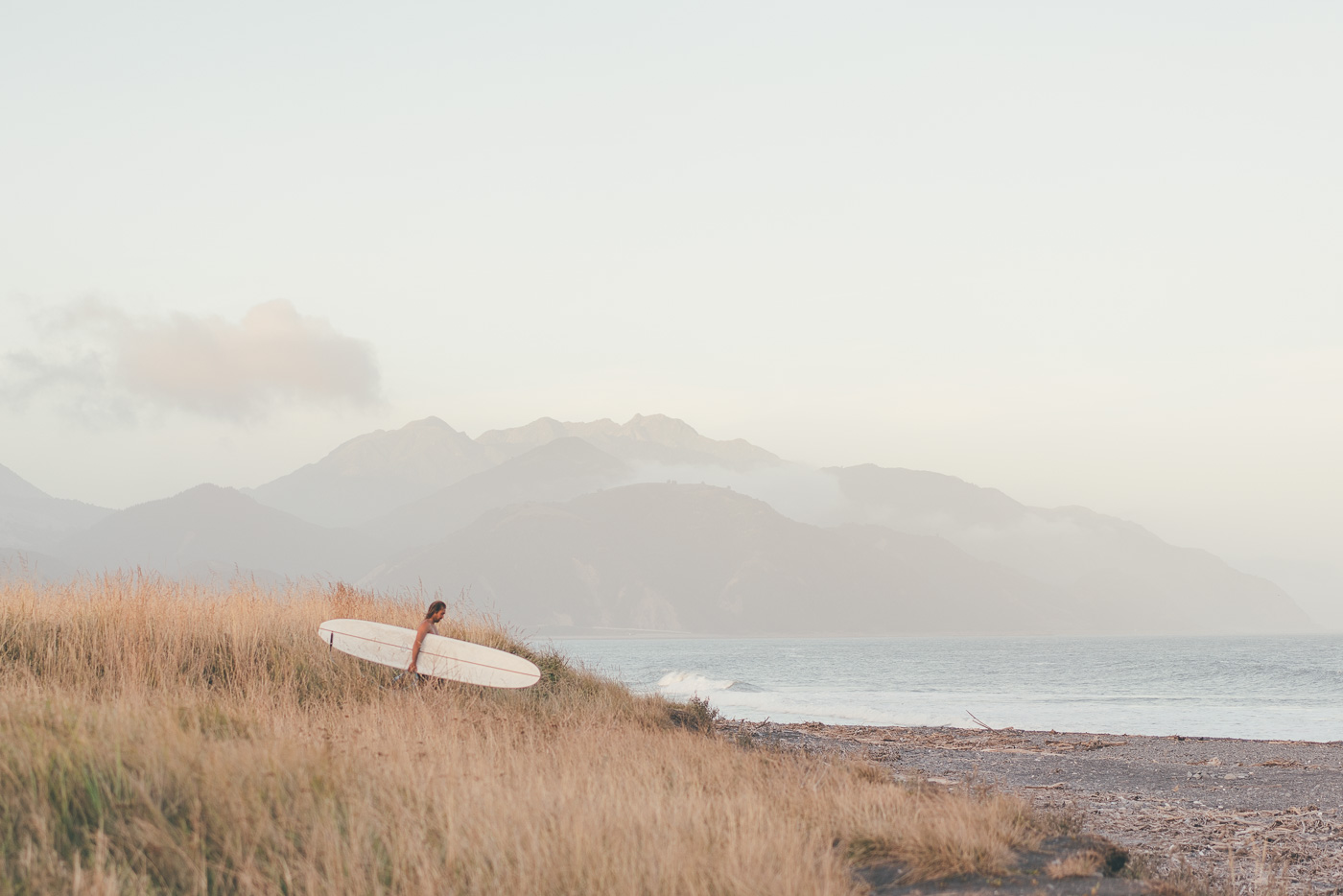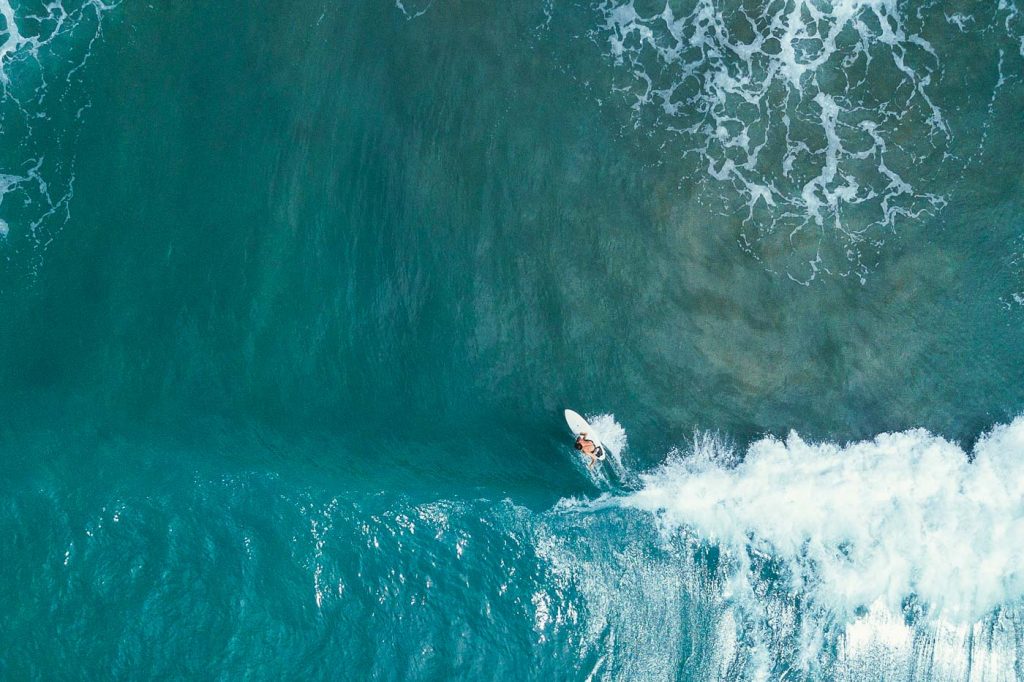 My parents have moved to Nelson so I went up to see them for Christmas. I took my boards up for the trip back but with a bit of luck dad and I spent a couple of days on the west before heading south. We lucked out with a couple of waves, we had beautiful weather to match. It was nice to get away to an area I hadn't been before. The Abel Tasman is loaded with people around the holiday season so it was a nice breather to get away from the madness. Luckily there was a slight breeze so the sandflies weren't us hounding either. We even got to see a couple of Kea which I had no idea were down at sea level in the west.
Avoiding the harsh New Zealand midday sun we hid in the shade eating chicken, chip and pineapple sandwiches, one of our a family traditional meals. With my parents moved away I only see them once a year sadly, those special times seem even more important now. It was so nice to head out with dad for a couple of waves, find some mussels, camp out and just chill. Kaiteriteri bike park is so close to my parents home so Dad and I got to do some laps out there in the mornings then straight into the ocean for a swim. Couldn't ask for any better.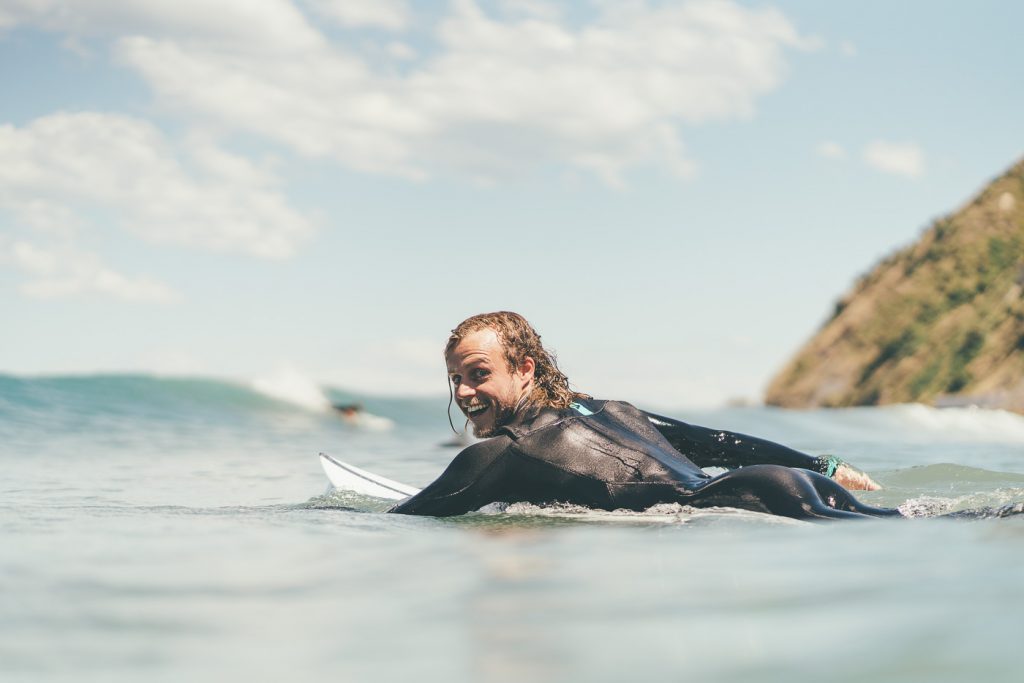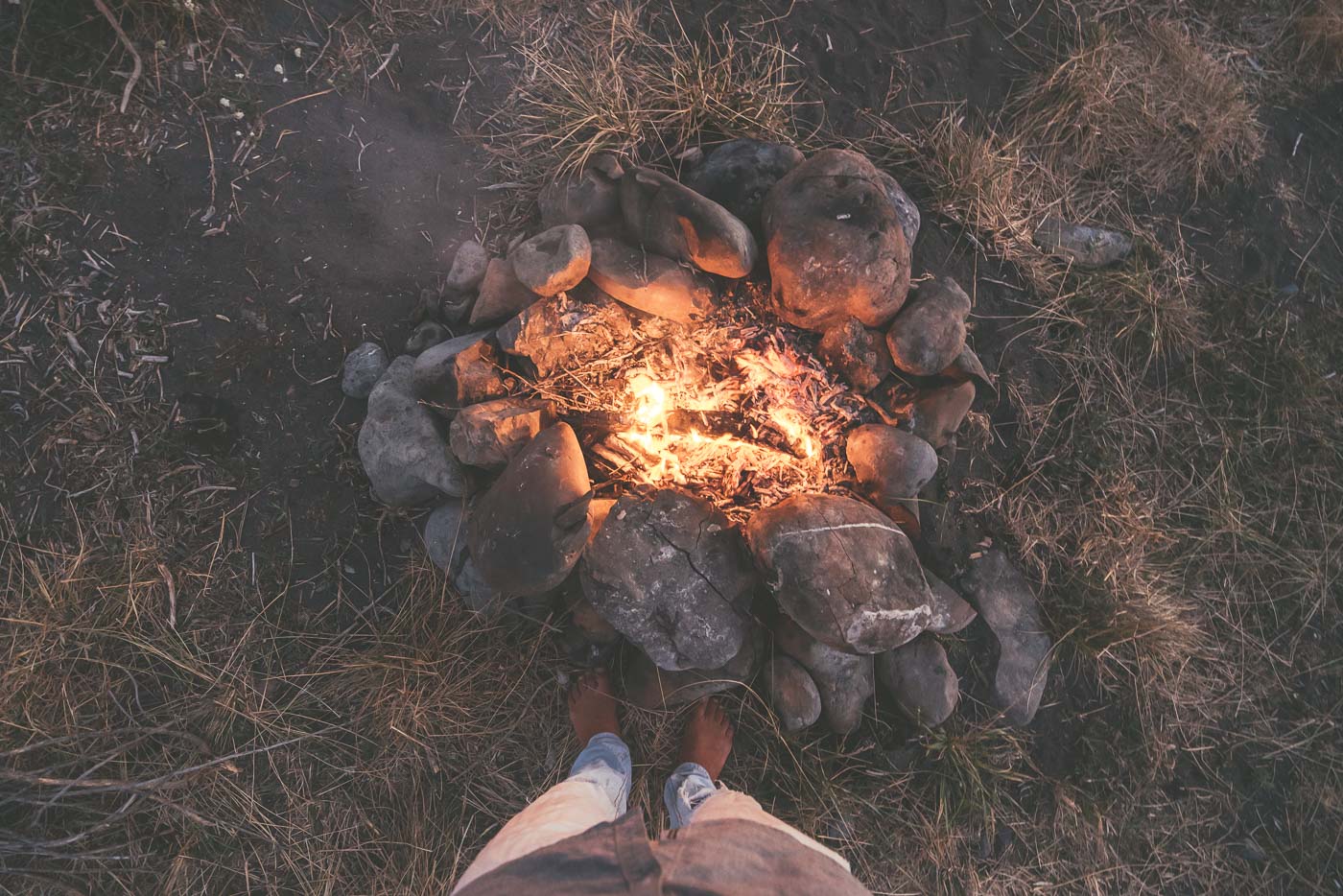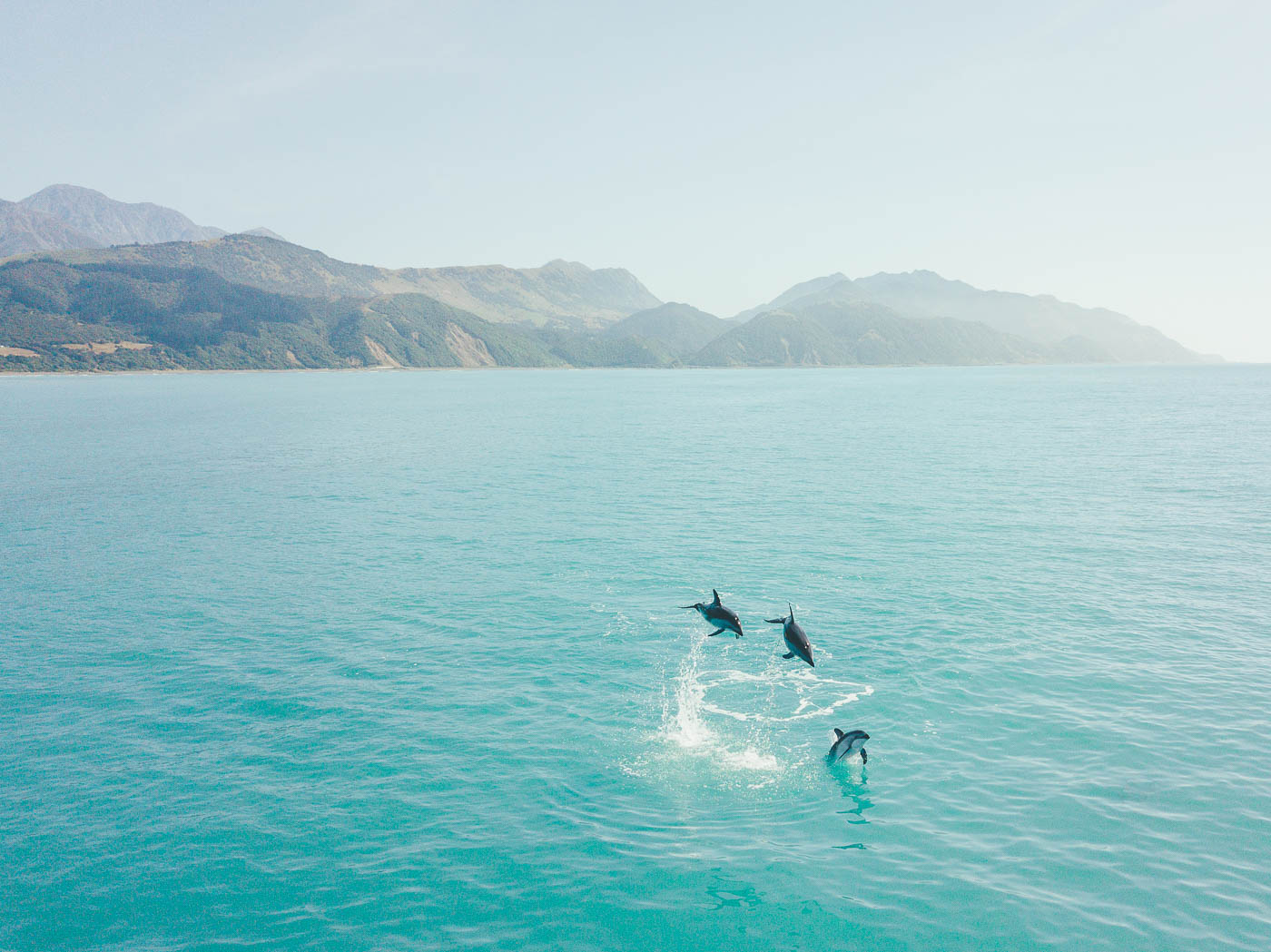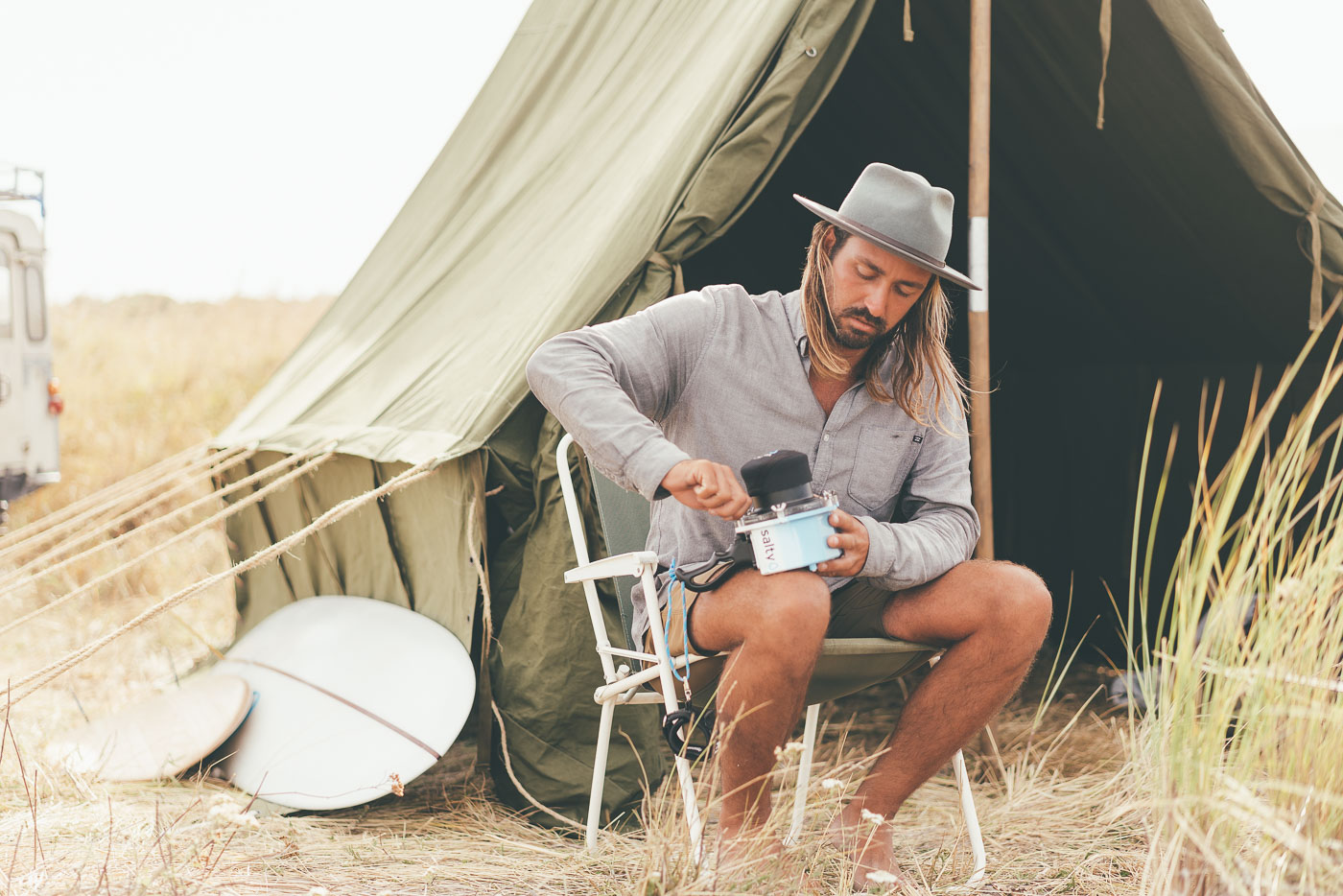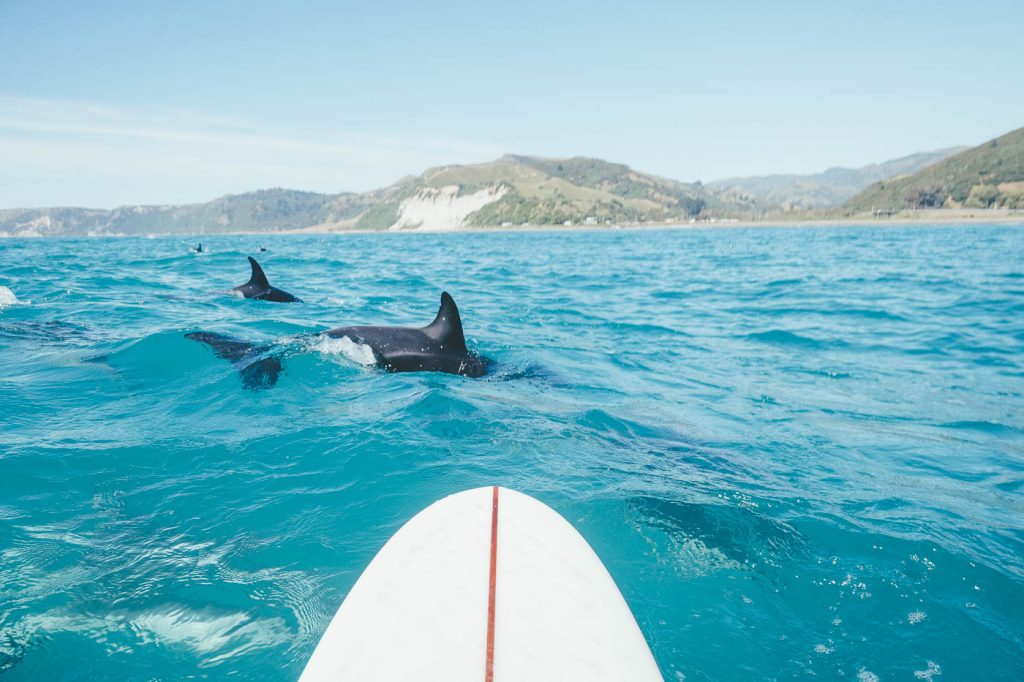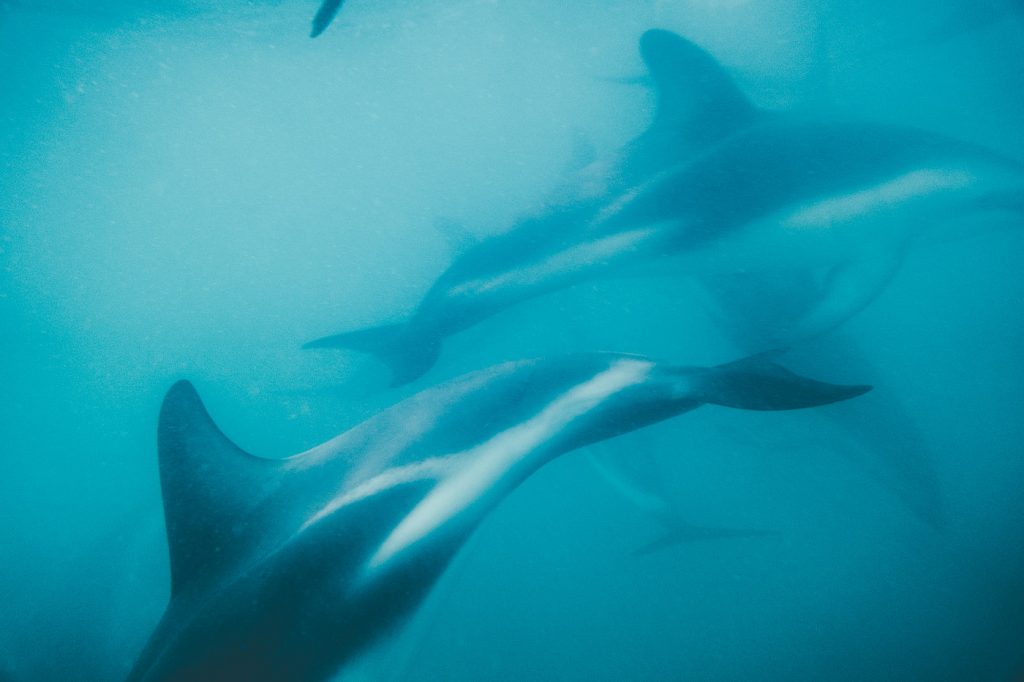 Kaikoura, Where do I start. This was a dream stop. A huge highlight for my summer. Camped and surfed everyday, simple goodness. Throughout the day you see at a distance pods of dolphins splashing about. While waiting on the tides I set myself a goal to get as close as I can to them. See if I can swim with them. One day there was a pod close to 800 or more. I'm talking huge amount. I paddled out 400m into the think of it. It was actually quite freaky, there was so much turbulence it was throwing me everywhere. I started paddling hard and fast with them. There would pop up beside me, getting as close as they can to get a better look, give me a wake to paddle on. I blew bubbles, slapped the water, jumped off my board, squealed underwater, thrashed about. Pretty much did anything weird. They wouldn't leave, I swam for hours on hours with them. I think one of the most beautiful moments in my life, ever.
While out for a morning surf in Kaikoura I met a local, Tamara. Well, more like I was out and got forced into some chick chat while keeping to myself. In the end we surf together most days and she's now become one of my best mates. Just to embarrass her a bit, after the surf, she was saying how her friend borrowed her wetsuit, turns out she should have told them NOT to pee in it. The bucket/back of the car very much smell like it. She will hate me for that. Good first impressions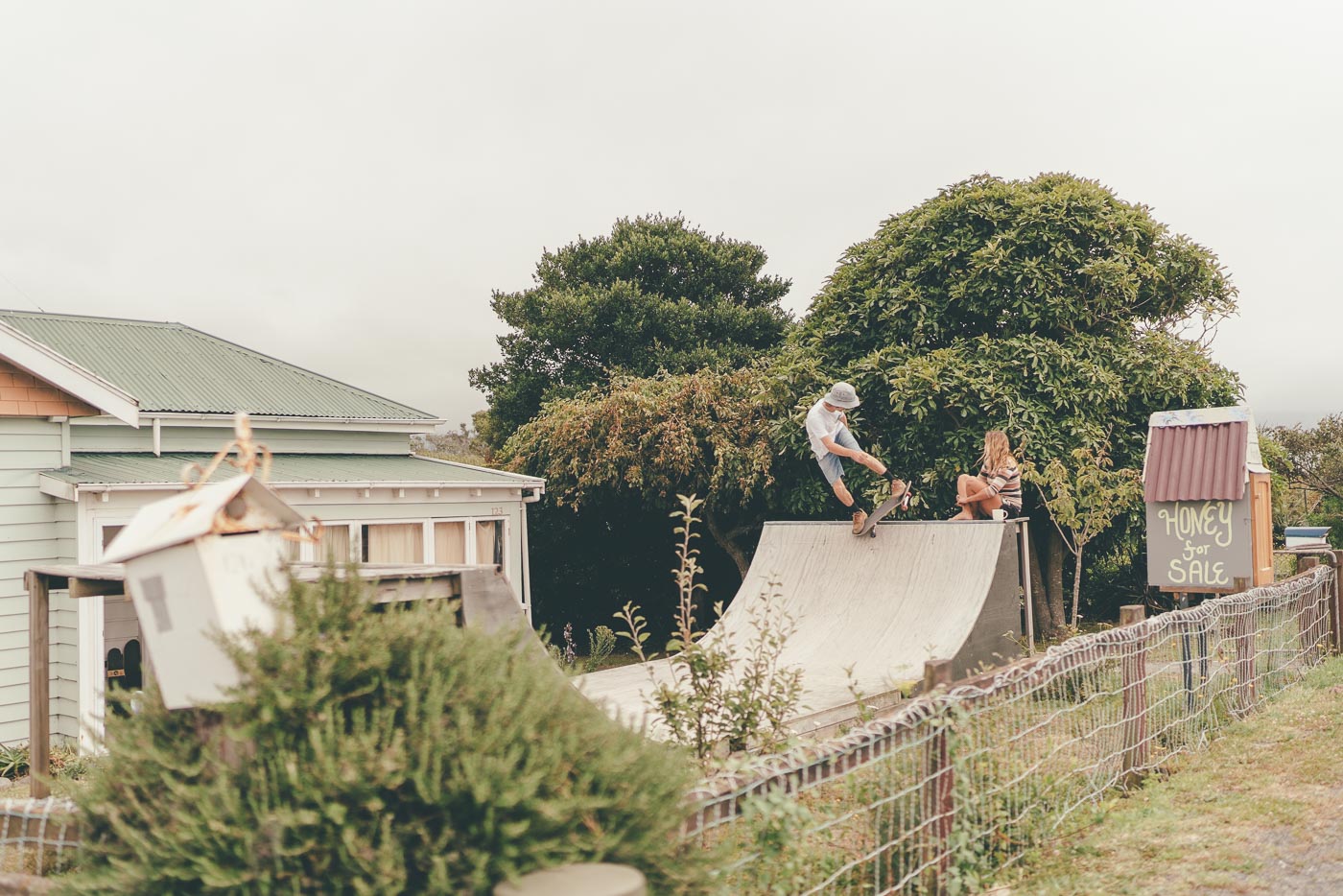 What's crazy, what's the chances Tamara's boyfriend, Jimmy, he's followed me one instagram for years. So it was awesome to meet up, turned out he ripped on the skateboard too. I got a shot of them on their mini ramp out the front of the flat. Also if you pass through Kaikoura buy some of their honey out the front… it's the bees knees. Ha get it? See what I did there.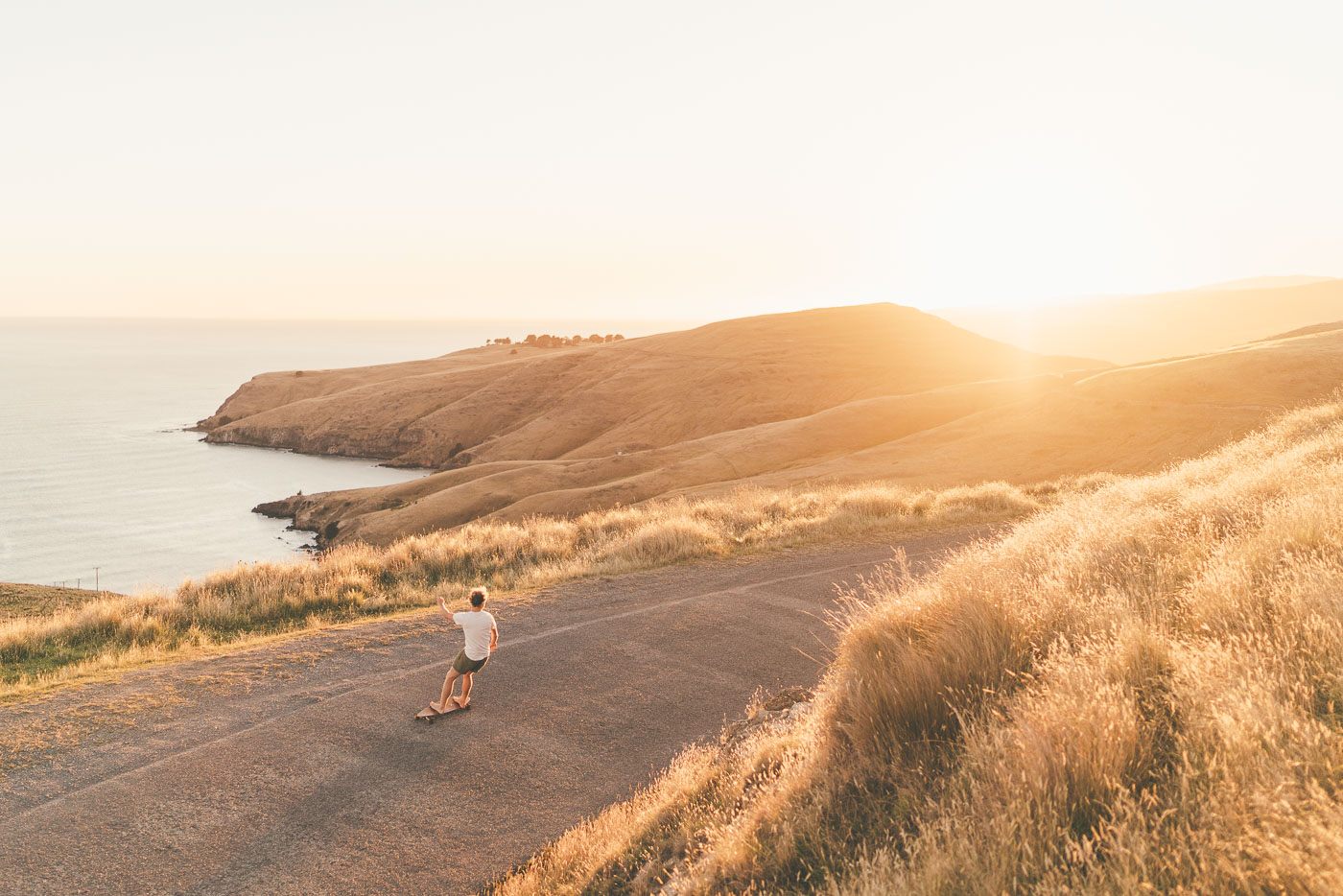 I ended driving back up Kaikoura as soon as I left, I wanted to swim with the dolphins again. I was hooked and wanted more, plus it was free. Some of Joe's friends were in town Jake and Marie. They were touring around New Zealand, I talked them into paddling out with me. The only thing they didn't have any paddle fitness. Also there weren't as many and a bit shy sadly. They were far out in the ocean this time, I'm talking far out. I was on my long board, Marie behind me on my fish holding onto my leash then jake behind on another board hoping Marie's leash. Joe flew his drone out over heard and had I towed them 1200m. My arms were pretty shot by then and an off shore wind popped up. It was at this point I new we were in trouble. To make things worse I saw a solo fin pop up out far, I'm not talking a dolphin in either. I was stupid enough to ask them on their judgement. Hearing the panic in Marie's voice, I played it off. I saw it once more following us, towing them was one of the hardest and paddles back. I was quite freaked, a few locals said there's deep ocean shelf not far off that all the great whites hang out. Still I haven't told them what I really saw.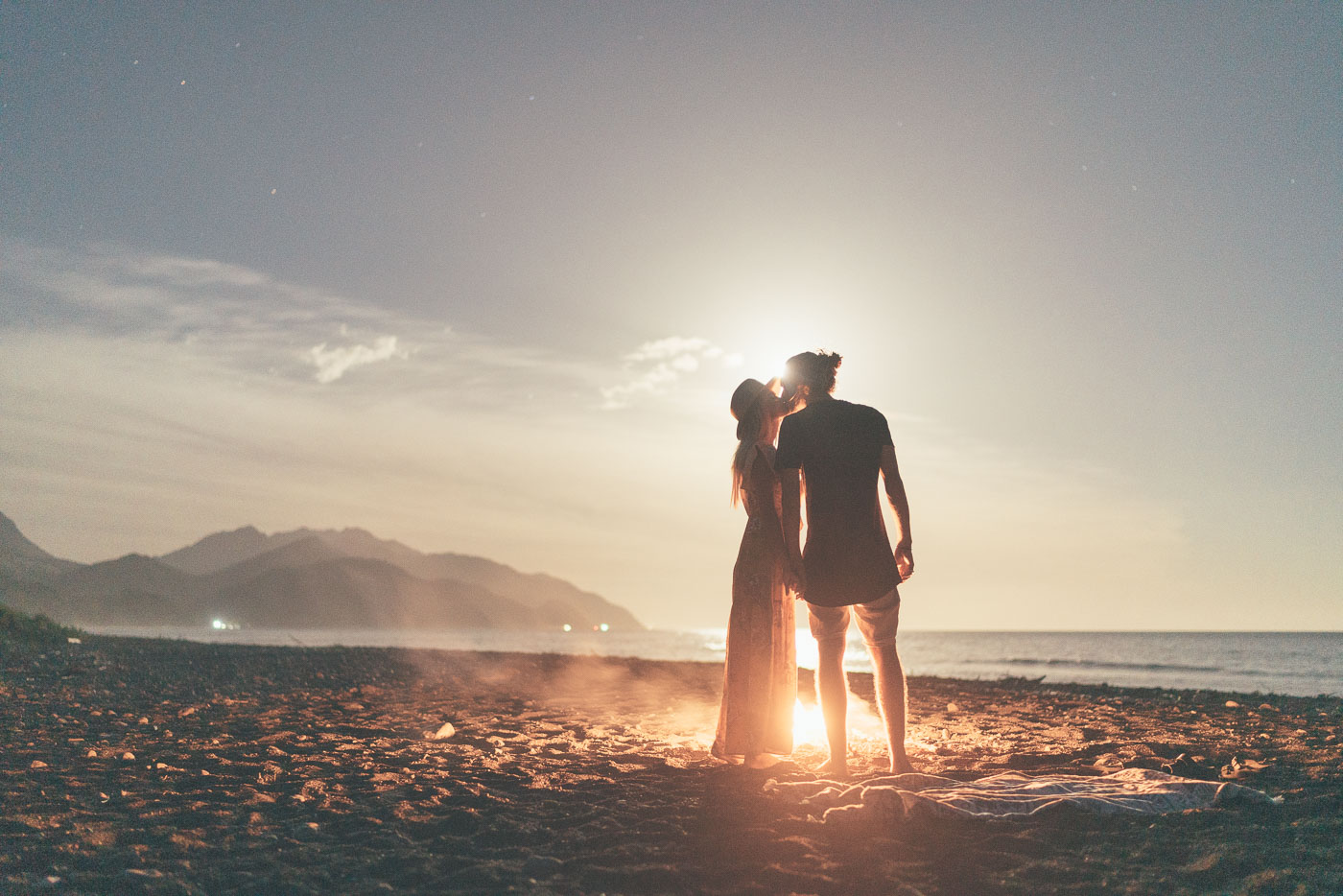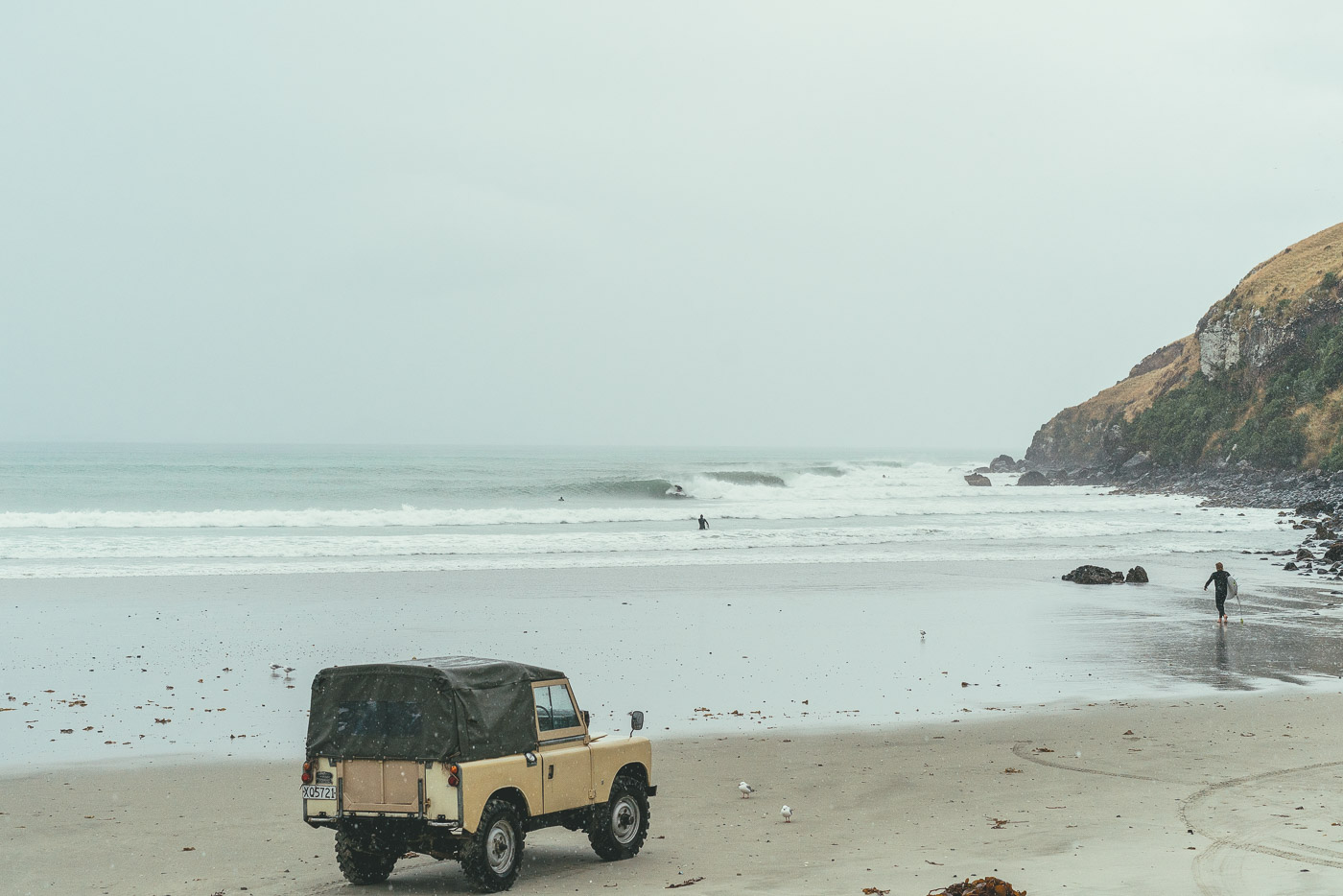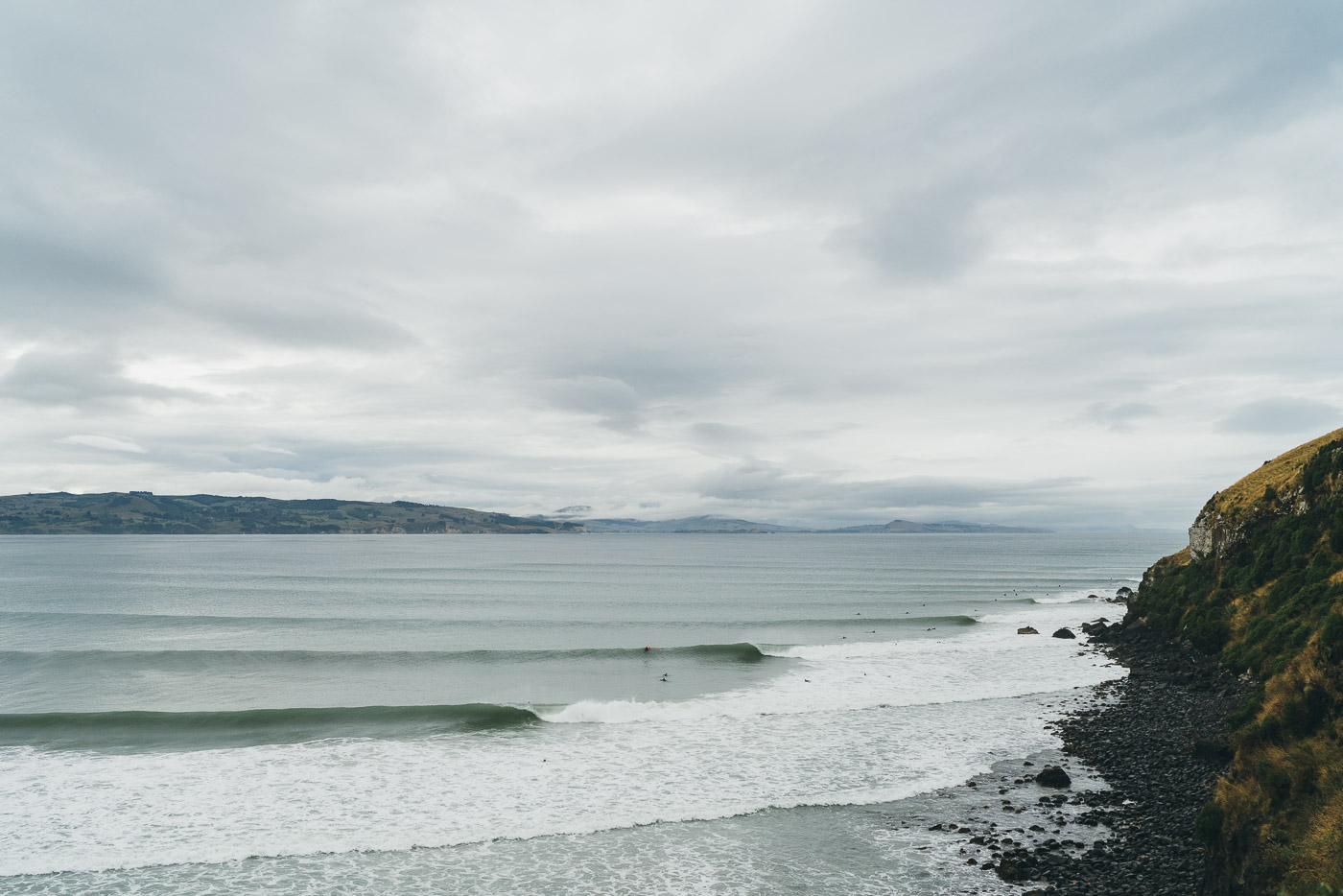 Dunedin, one of my favourite areas that I visit for the coastline, bringing in amazing white sand beaches and surf that doesn't disappoint. Be sure to browse the rest of the gallery for images of Dunedin.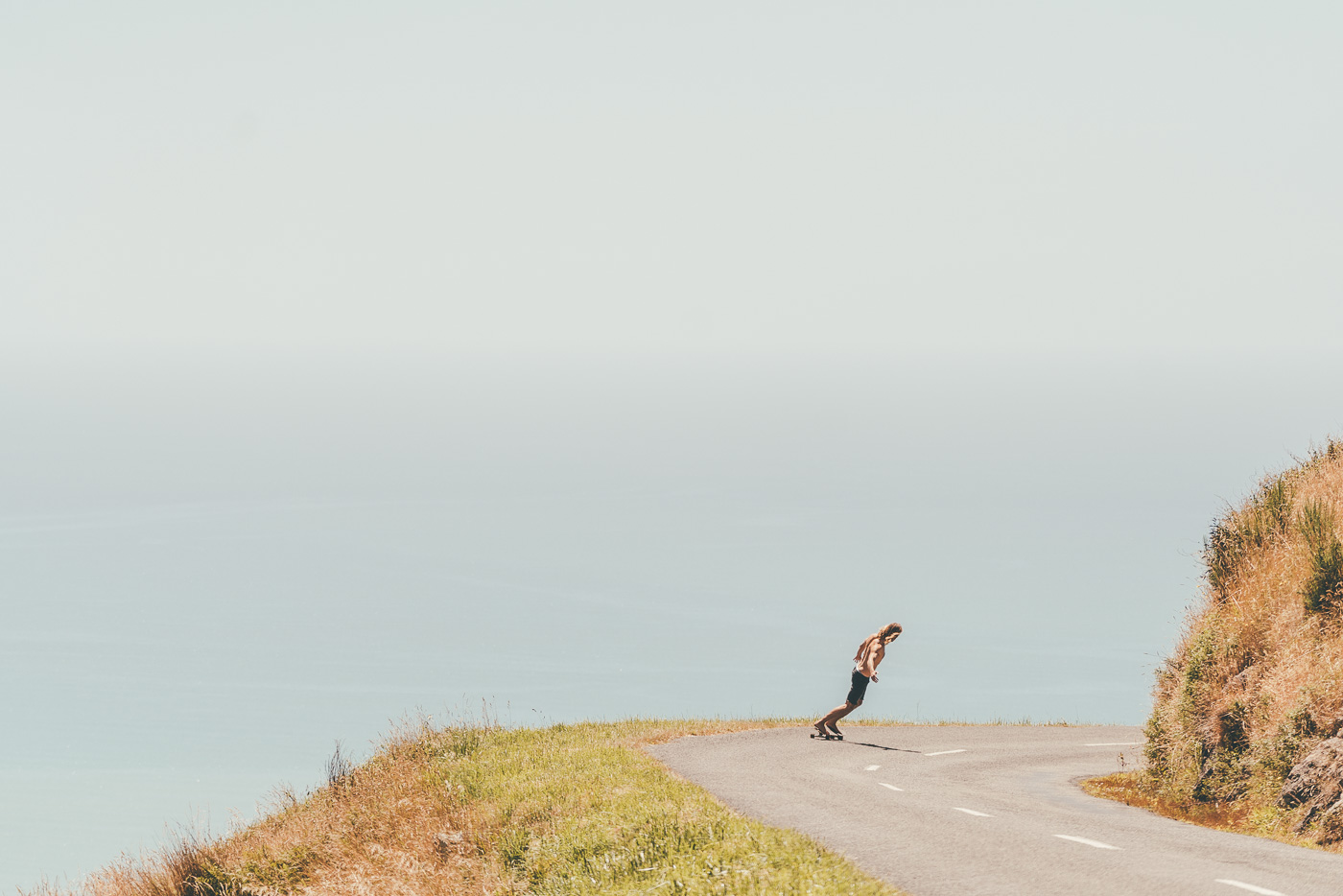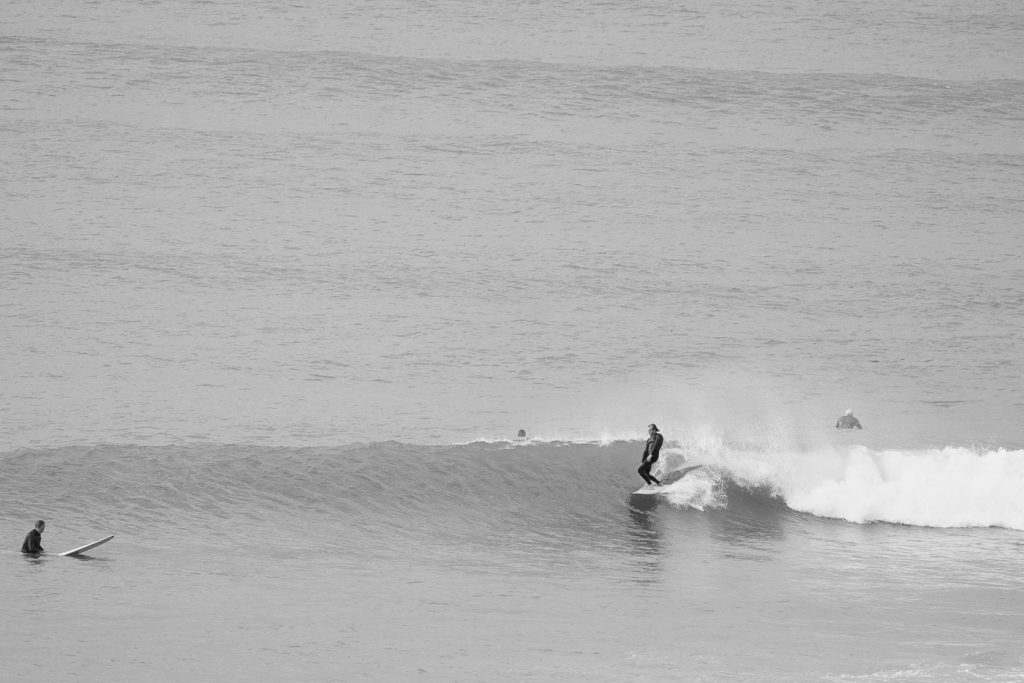 When Shooting surfing this is the general gear I take:
-Fstop Tilopa with Small Pro ICU + rain cover
-Sony a7rIII
-Sony RX1RII
-Sony FE 35mm f/1.4
-Sony FE 55mm f/1.8
-Sony FE 85mm f/1.8
-Sony FE 70-200mm f/4
-5x NP-FZ100
-6x 64GB Sony SD cards, 4x 64GB Sony micro SD
–Lens Blower & lens cloths
-Sensor cleaning kit

For the water other gear I have with me
-Salty surf water housing for Sony a7rIII with 90mm port. That will fit the 85mm f/1.8 and the 55mm f/1.8. The 85mm is my preference.

Sometimes you're out shooting longer than you think so other things I usually have tucked away, some water & snacks, sunscreen/zinc, warm layer rain jacket and some gloves for winter. a podcast is also good as I loose attention when there's a lull, then i look at the ground find some grabs or something cool, then miss the shot.
@Stefan_haworth on Instagram