Land Rover southern Alps fishing trip

Digital Imaging Ambassador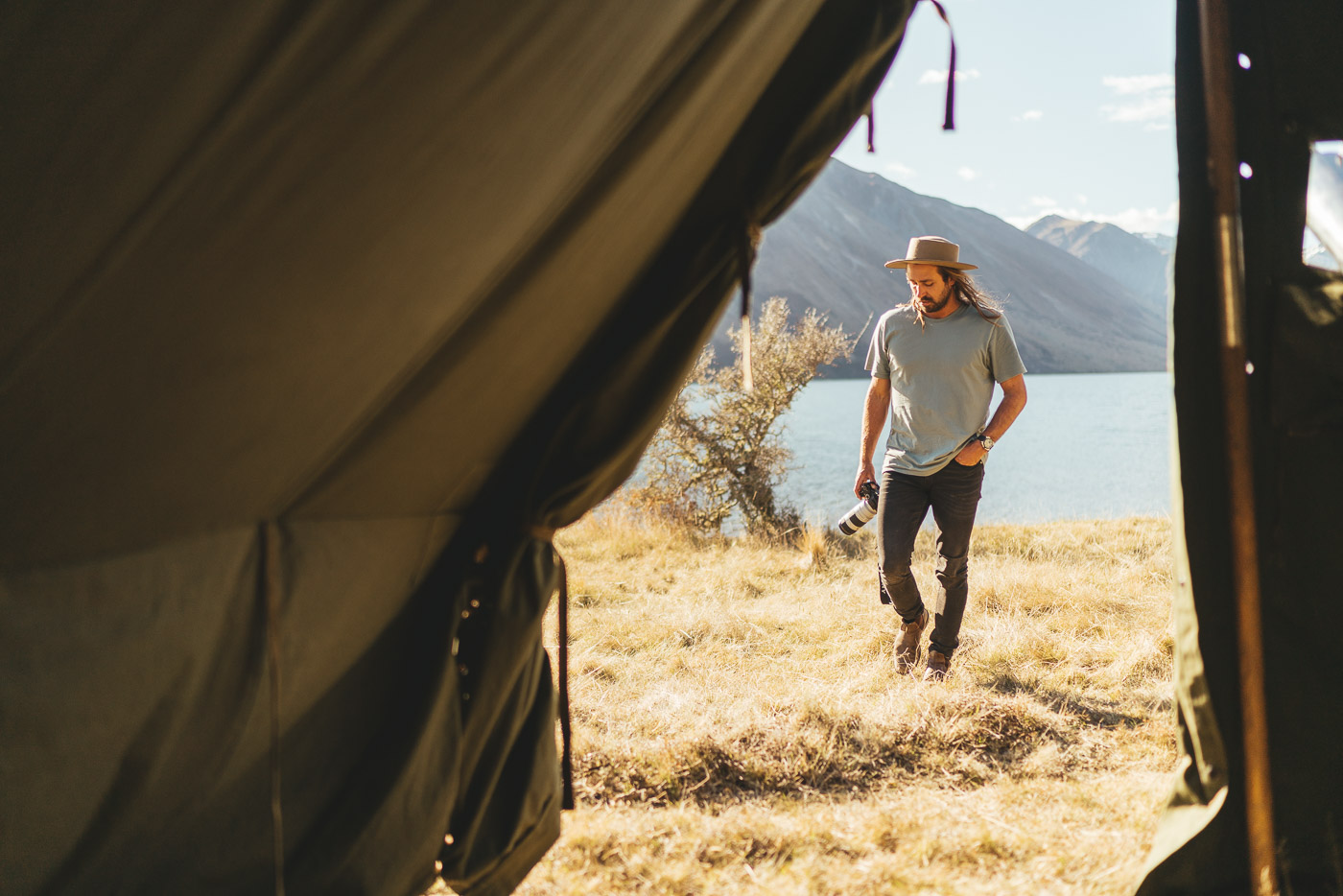 A week of fishing, one fish caught. A long time of nothing but trying. Well that and a bit of 4wding, camping and enjoying the outdoors of the southern Alps of New Zealand.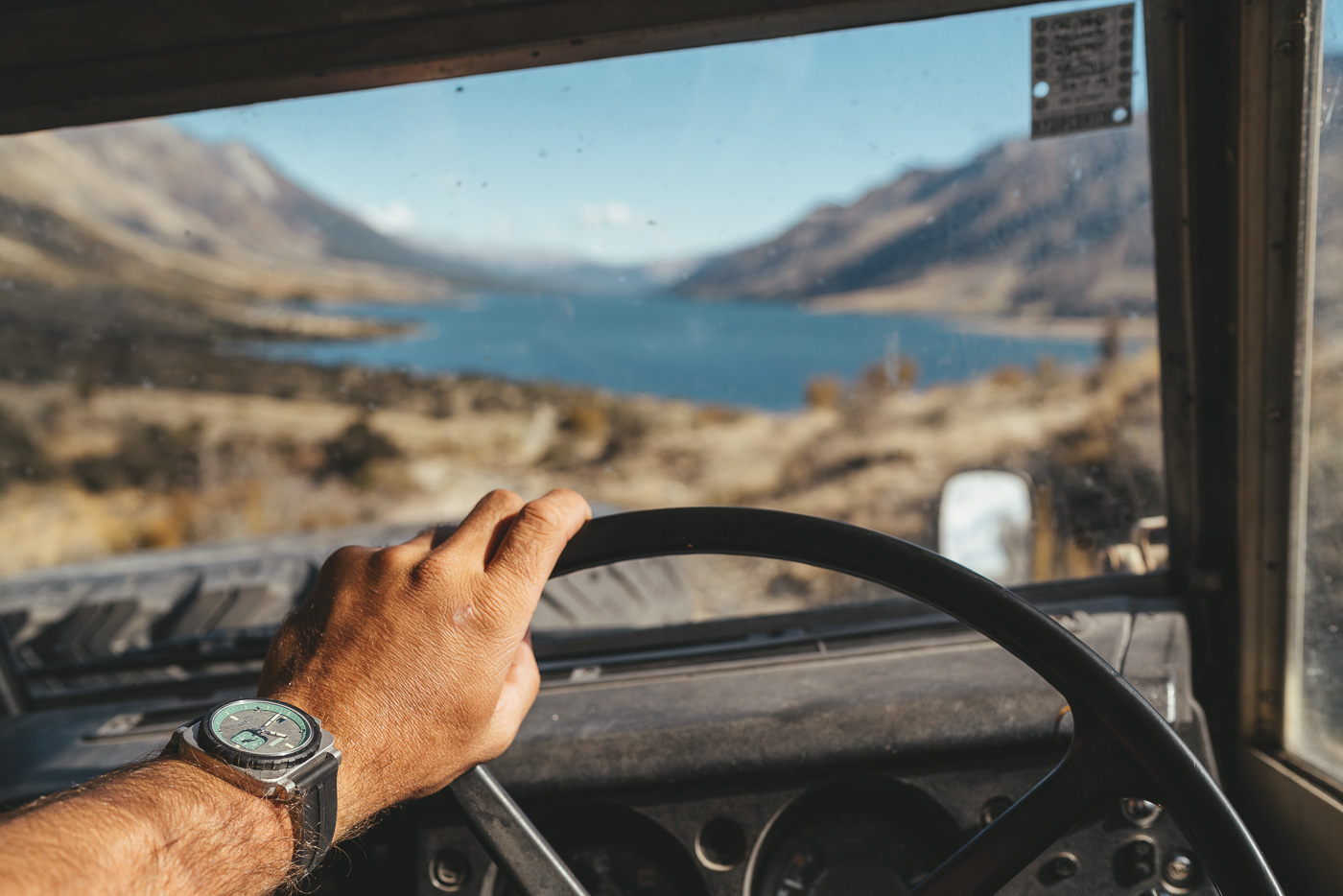 In a mad rush to get out the door for an unknown amount of time , 3kg of frozen venison was loaded in the back of the land rover with other sorts of produce. With not much thought about the refrigeration side of things, it meant an arduous task ahead.
With a bit of luck the Lake was fairly fresh still so we hid the meat in a container in the lake. In regards to luck, thats not what we had for fishing. We spent 5 days trying to get something, not to say we are expert or fairly experienced. They must of just been feed or not that hungry.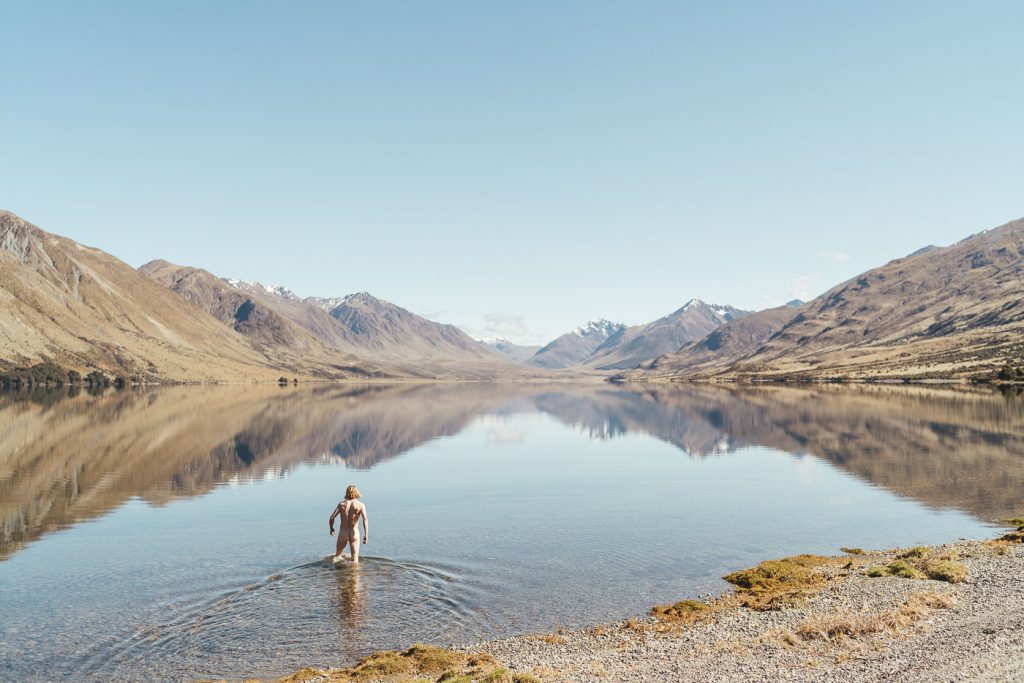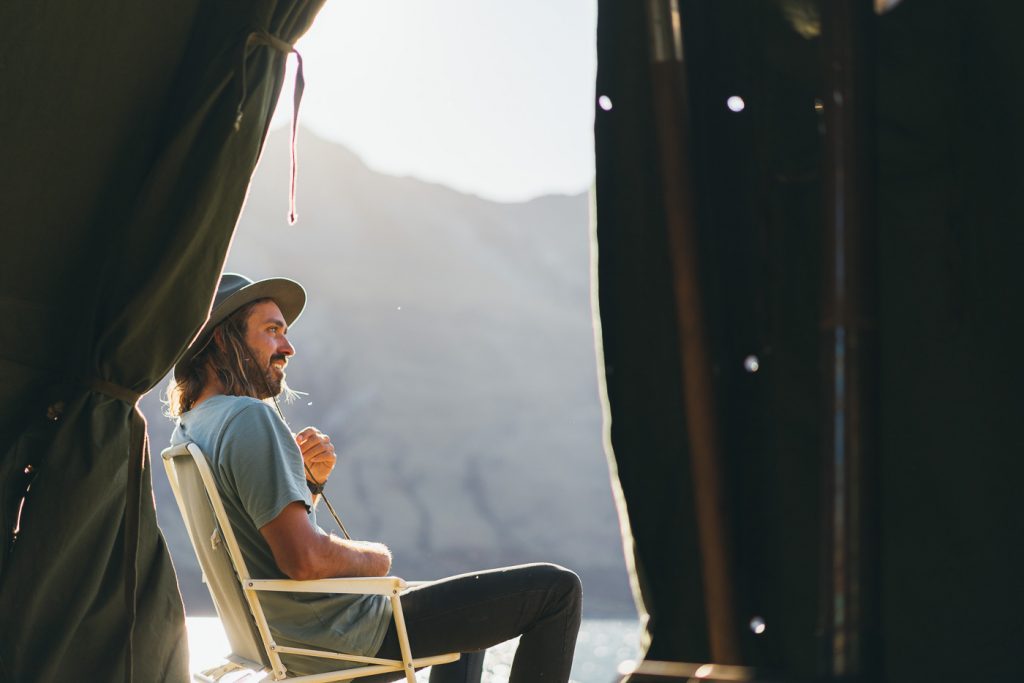 Easy to see why Lord of the Rings was filmed in this country. The raw rugged mountains of New Zealand calmed by the ever so quiet lake. The drive just kept getting more spectacular as we went, through big boggy forests, alongside of the lake edge with the deep blue dropoff just next to my tyres. Parking up was hard though, we werent sure if we continue as it just kept getting better. As the evening light was near dusk the decision was the right one with calling it. Up went the tent, fire stoked, despite being Spring, the NZ temps arent shy to still drop off. Happy to say the fire got a friendly welcome. I was also gifted Wild Wool slippers which was an added bonus. Sounds a bit more like glamping the more I type. Where's the type 2 fun in this? there wasn't unless I relate to the mental struggle of fishing… nothing.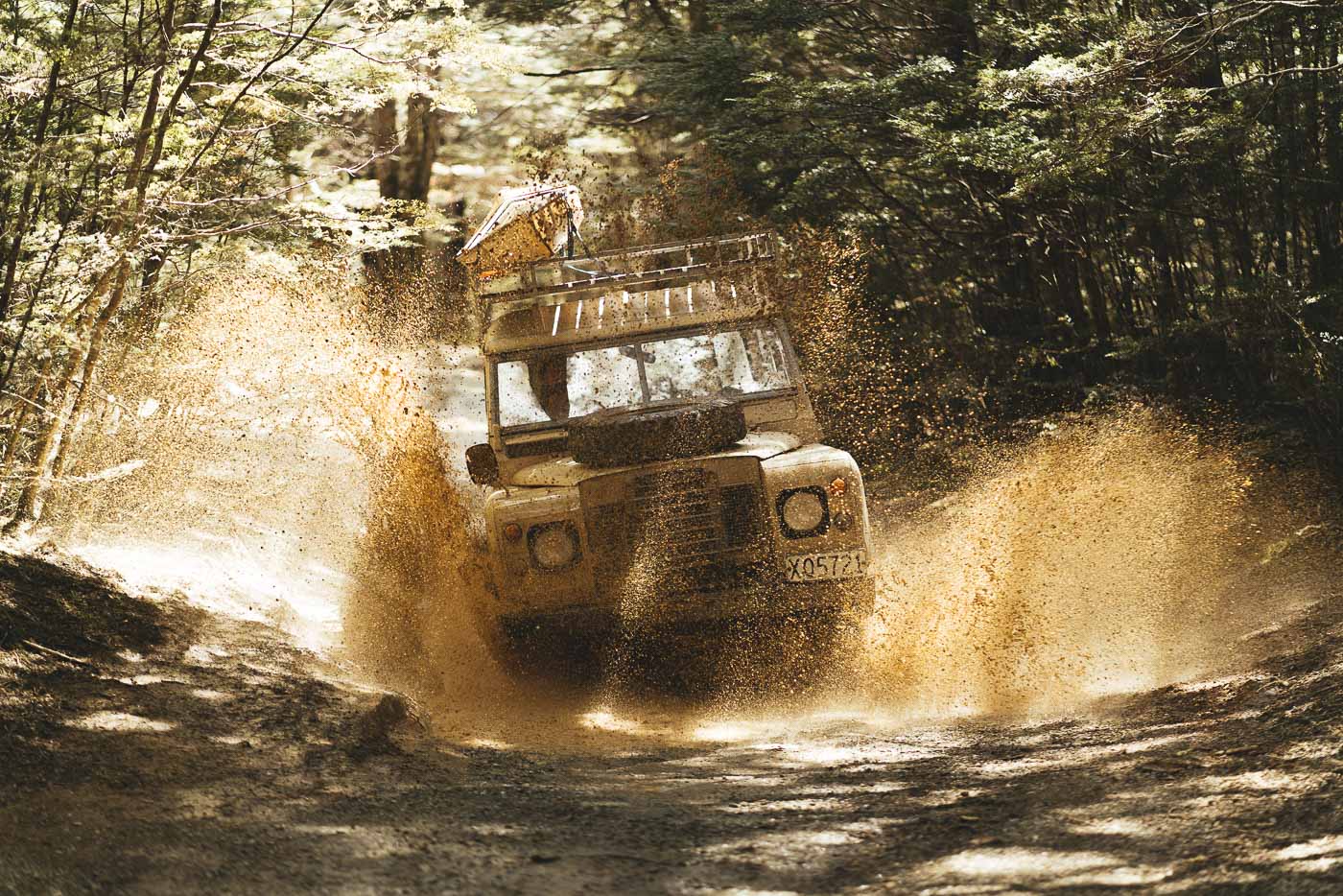 There was one moment that had me racing. Not for grabbing the rod but to get my pants off. Down in the deep of the pool was a huge brown trout sleeping. There wasn't a chance I wanted to trudge back in wet jeans so everything came off and I slowly eased in. 10m wading in till it reached my jaw line still trying to not displace the water or step on anything to wake the fish.
The hardest part was trying to sink down without waving my hands so instead I had to let out my air to sink, this goes against everything in your body telling you to have a big deep breath before going under this freezing water. On my 50 attempt to sink without breathing in, I got down deep with my hands at the ready, as soon as I grabbed the tail it shot off. Yeah no luck again.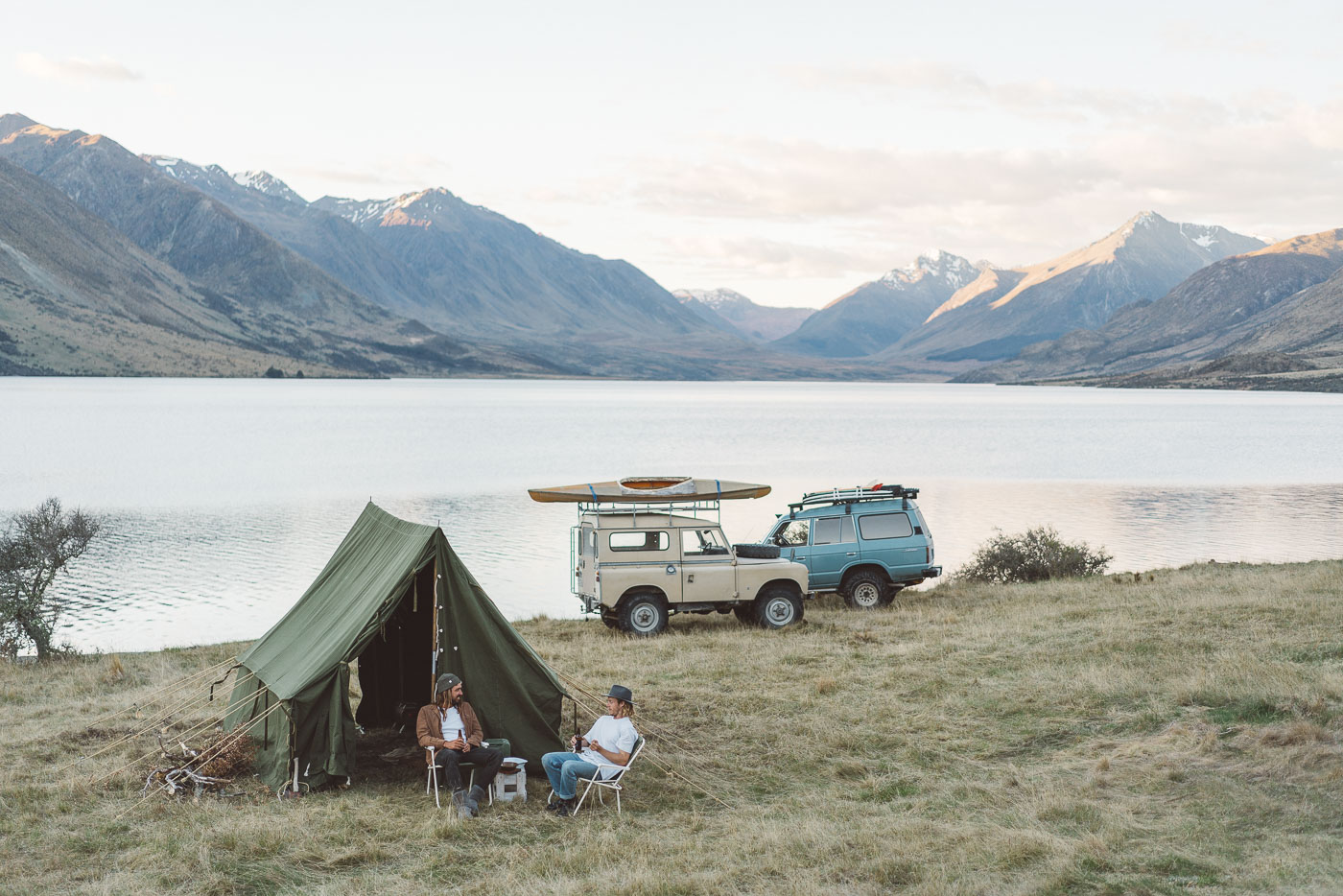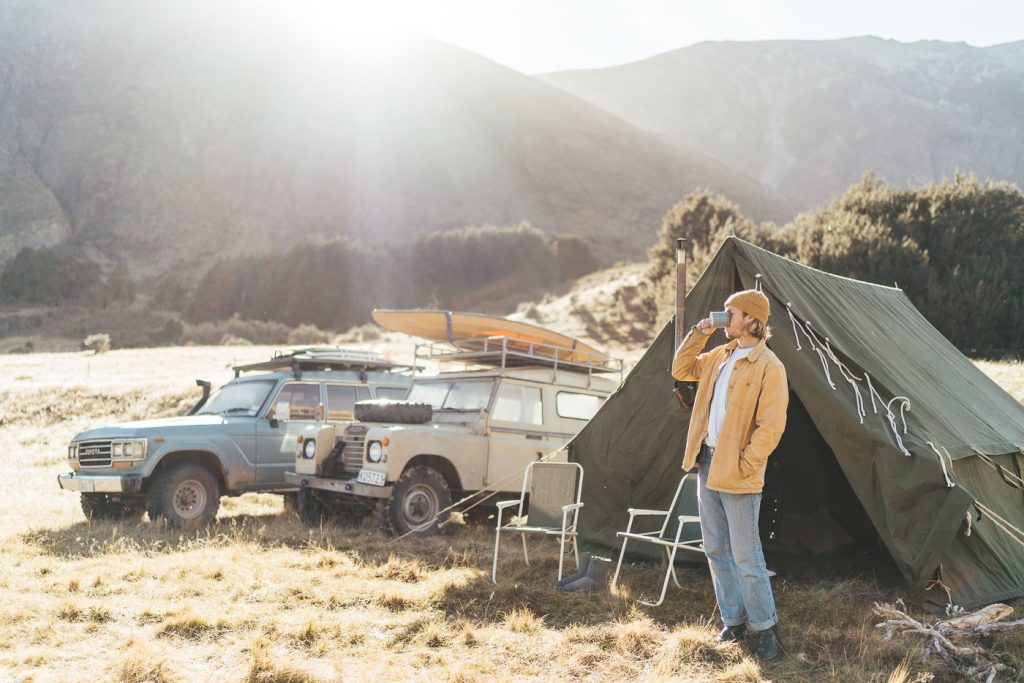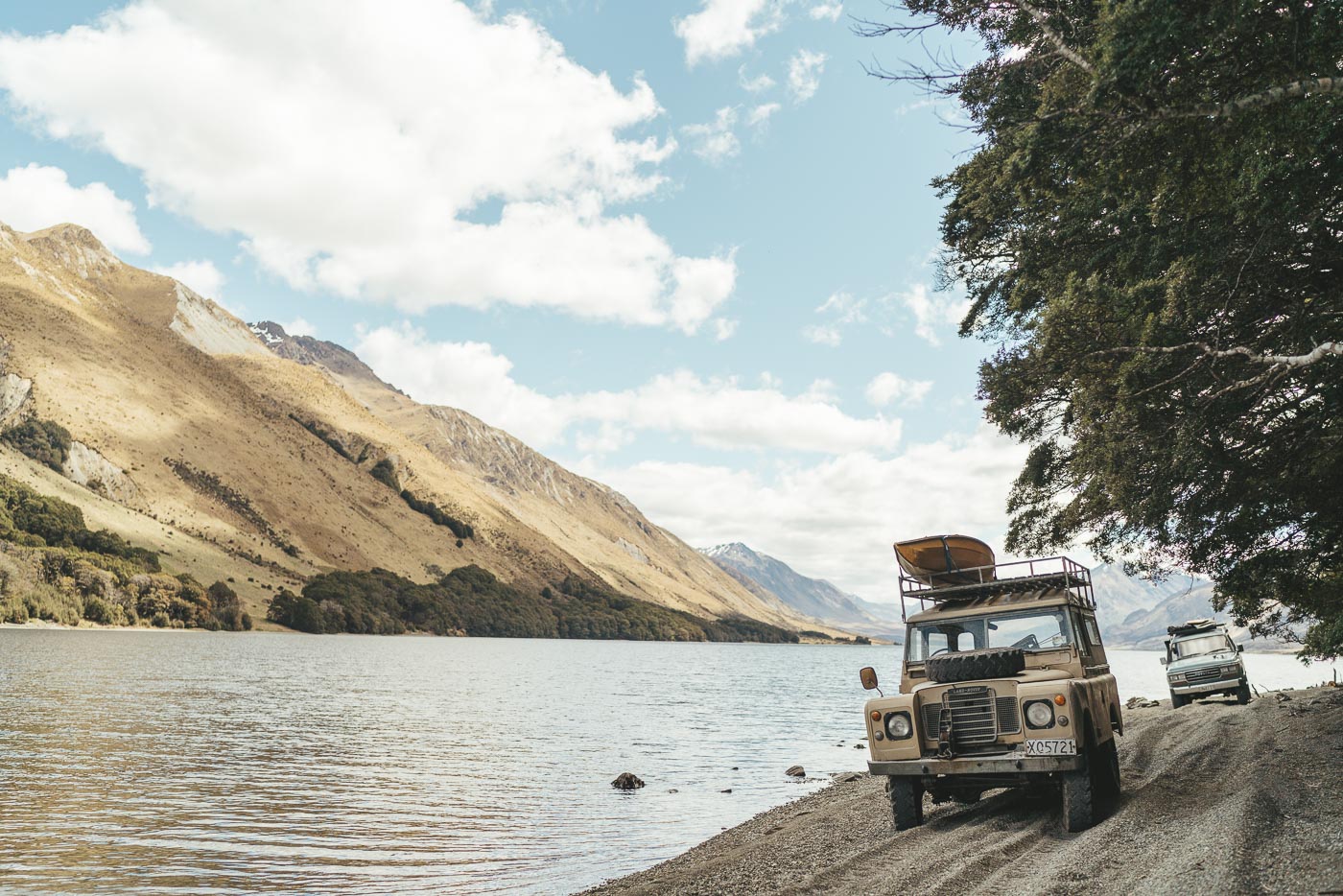 With the two trucks wading through all the holes and bogs it was fair to say the Land Rover had a fair bit of water onboard with all the holes in the floor. But that also means its just as easy for it to drain out. Lucky it was hot most days.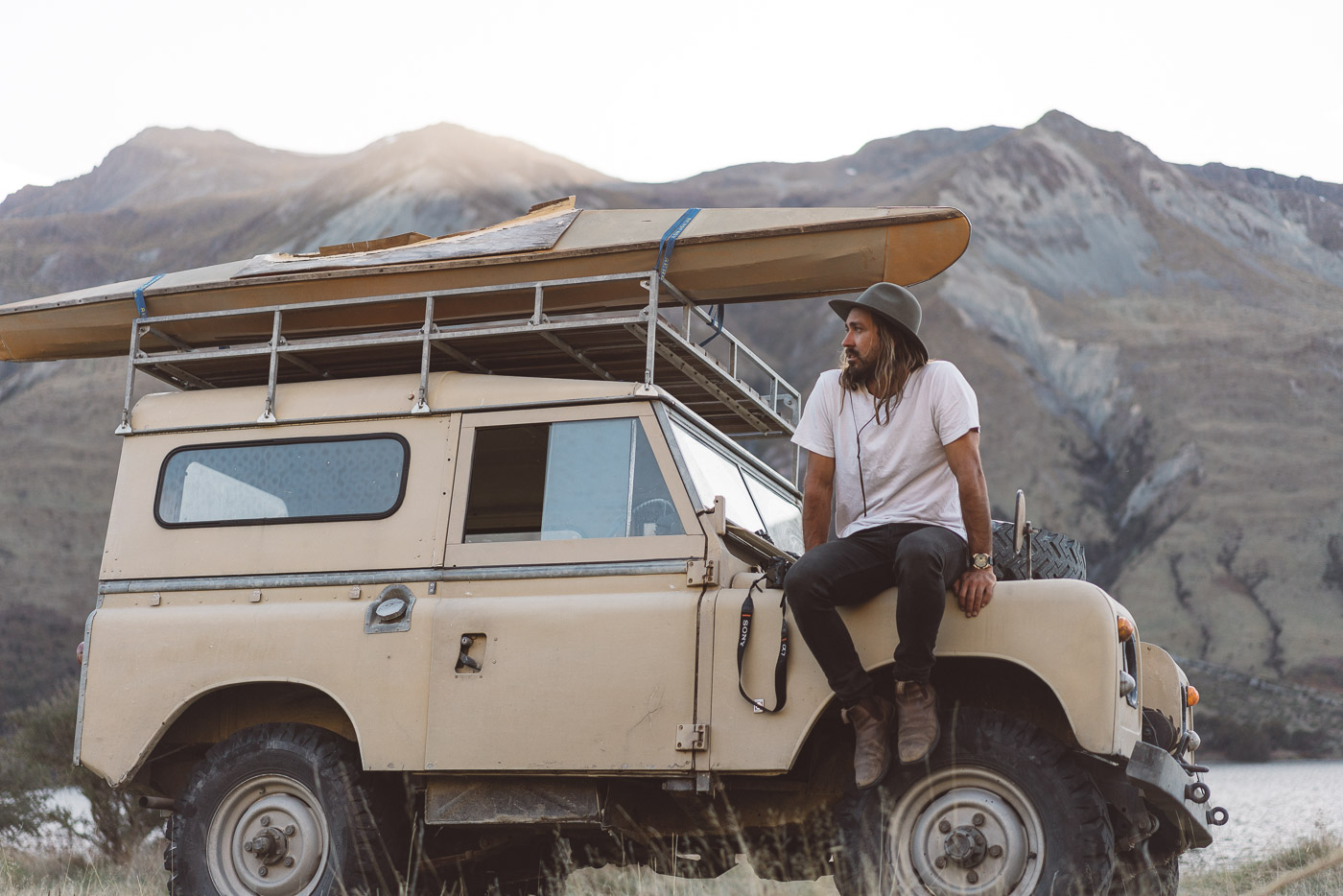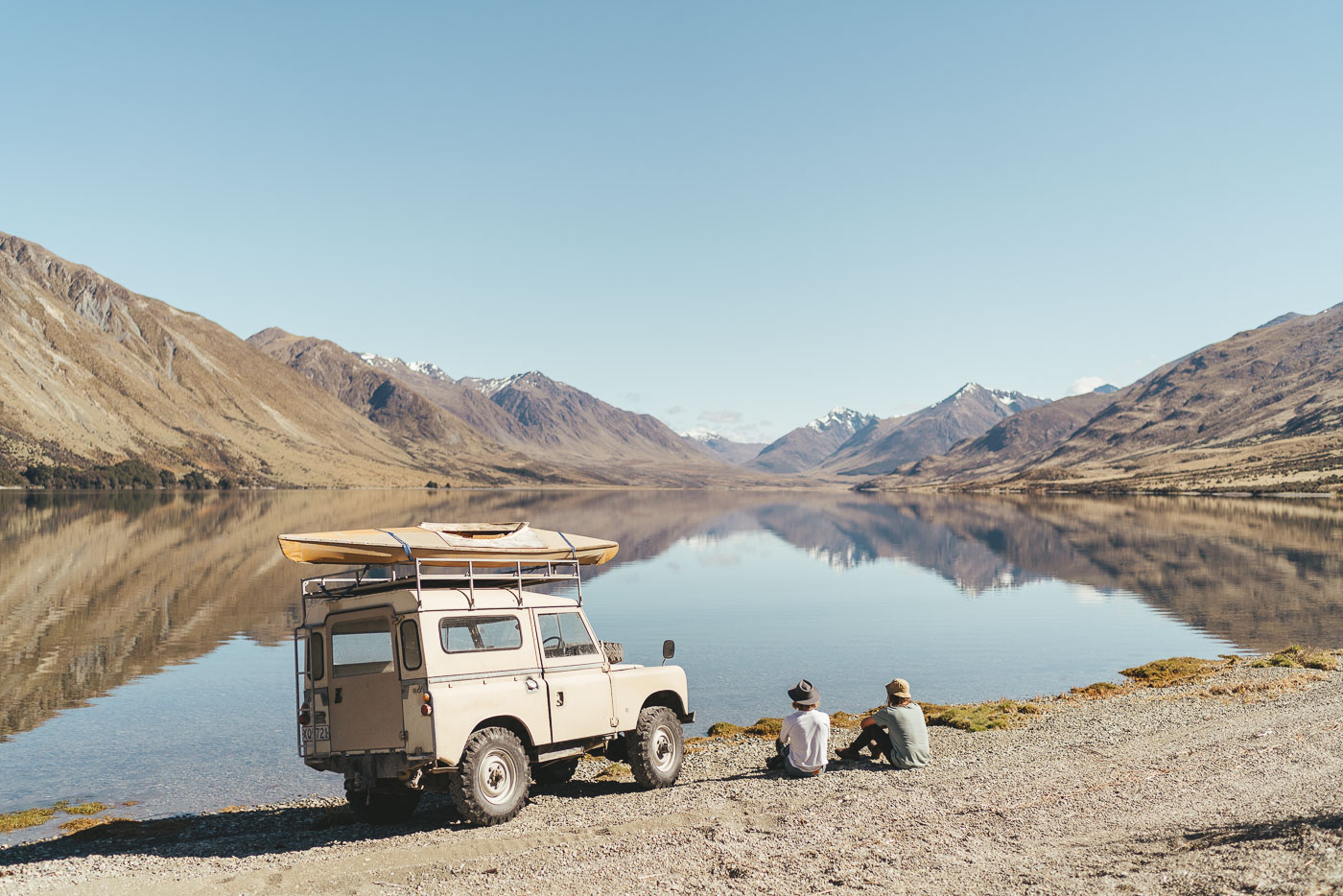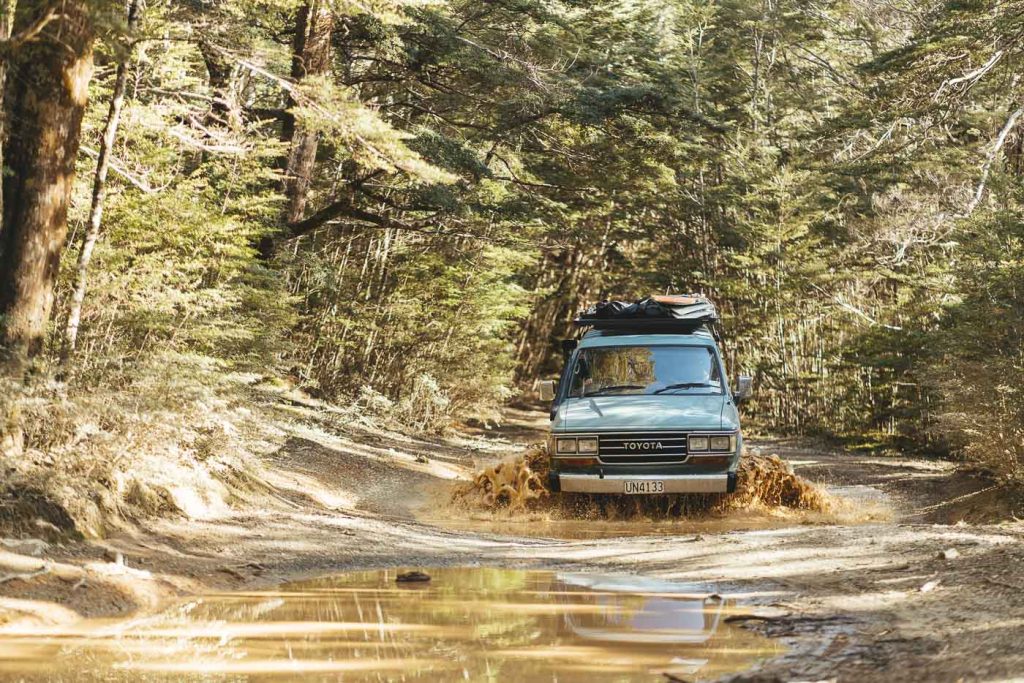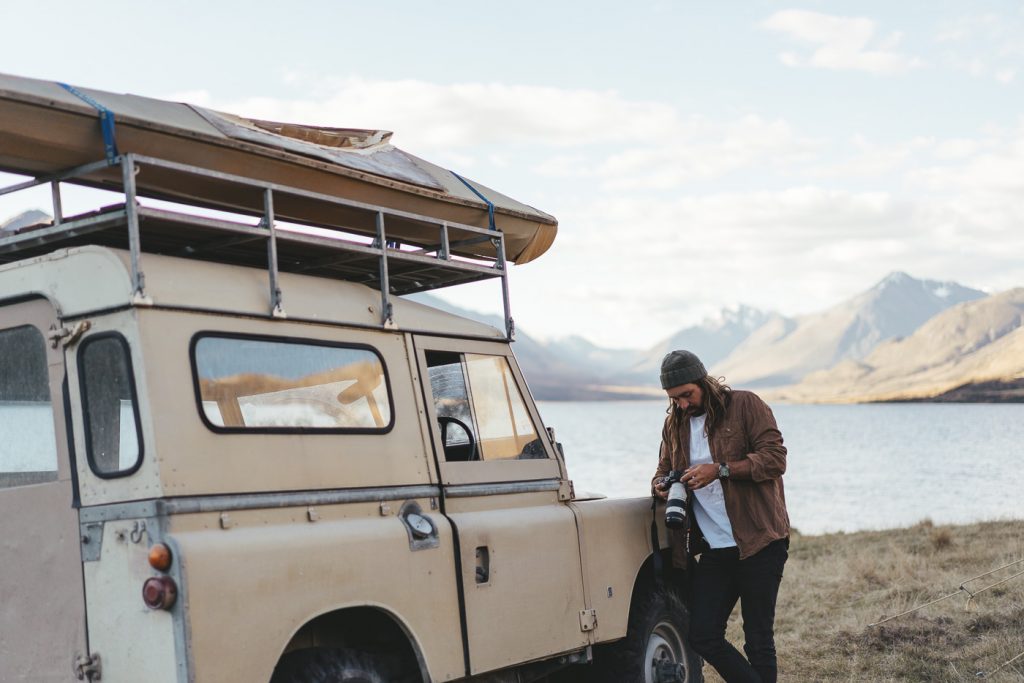 On the last day Joe hooked himself a 3cm guppy, bit that I mean dangling a worm in front of the little fish that sit on the rocks. That was the end of the fishing, we were done. It was back to cafe on the road home, needless to say we obviously we weren't done with venison and happy to devour a beautifully home made pie.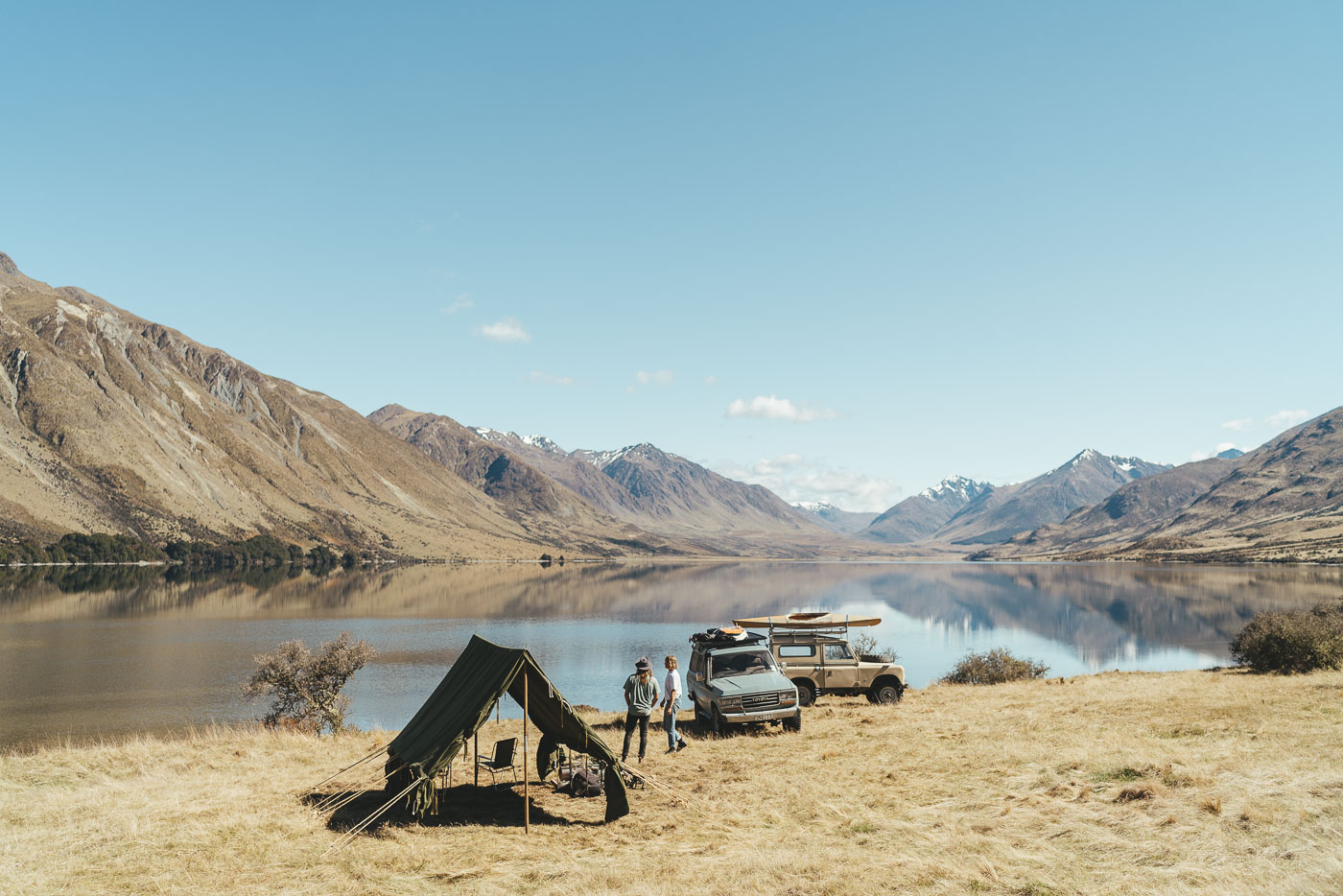 @Stefan_haworth on Instagram