Adventures in New Zealand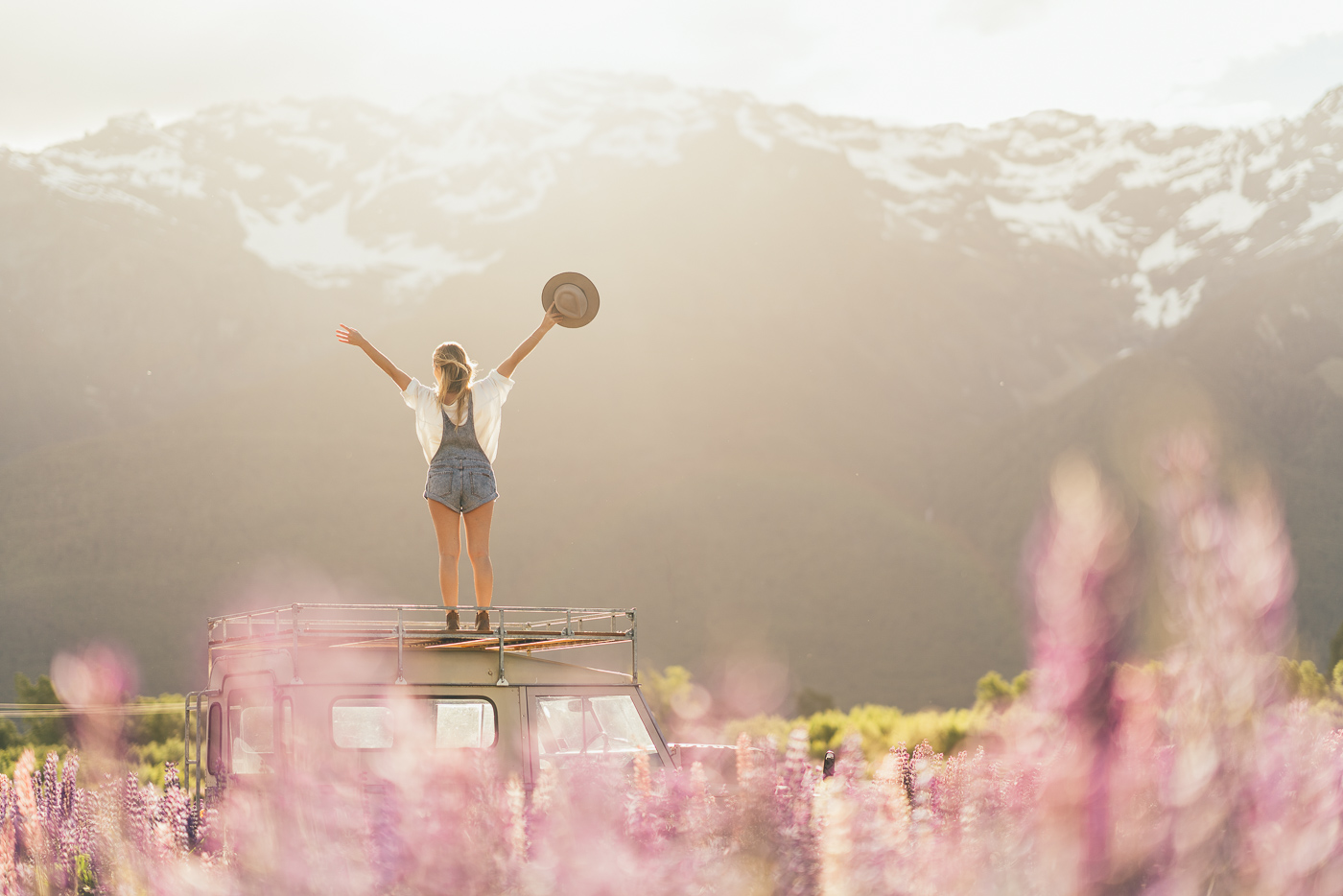 Digital Imaging Ambassador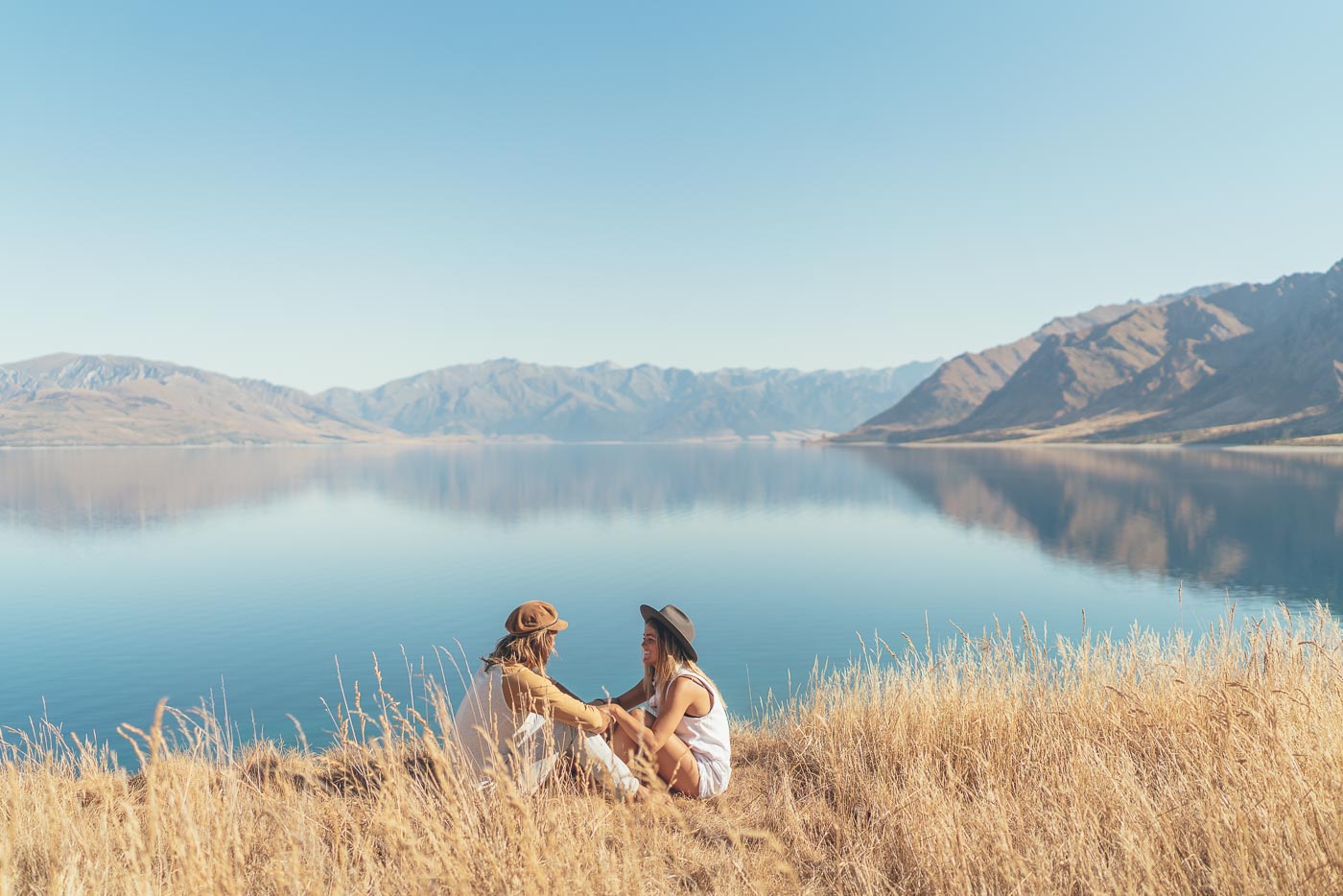 Every time Jess comes over to New Zealand it's always fun taking Jess on adventures around Queenstown. Showing her some of my favourite spots growing up, from hidden lakes and hikes. Best of all seeing her begin to call Queenstown home.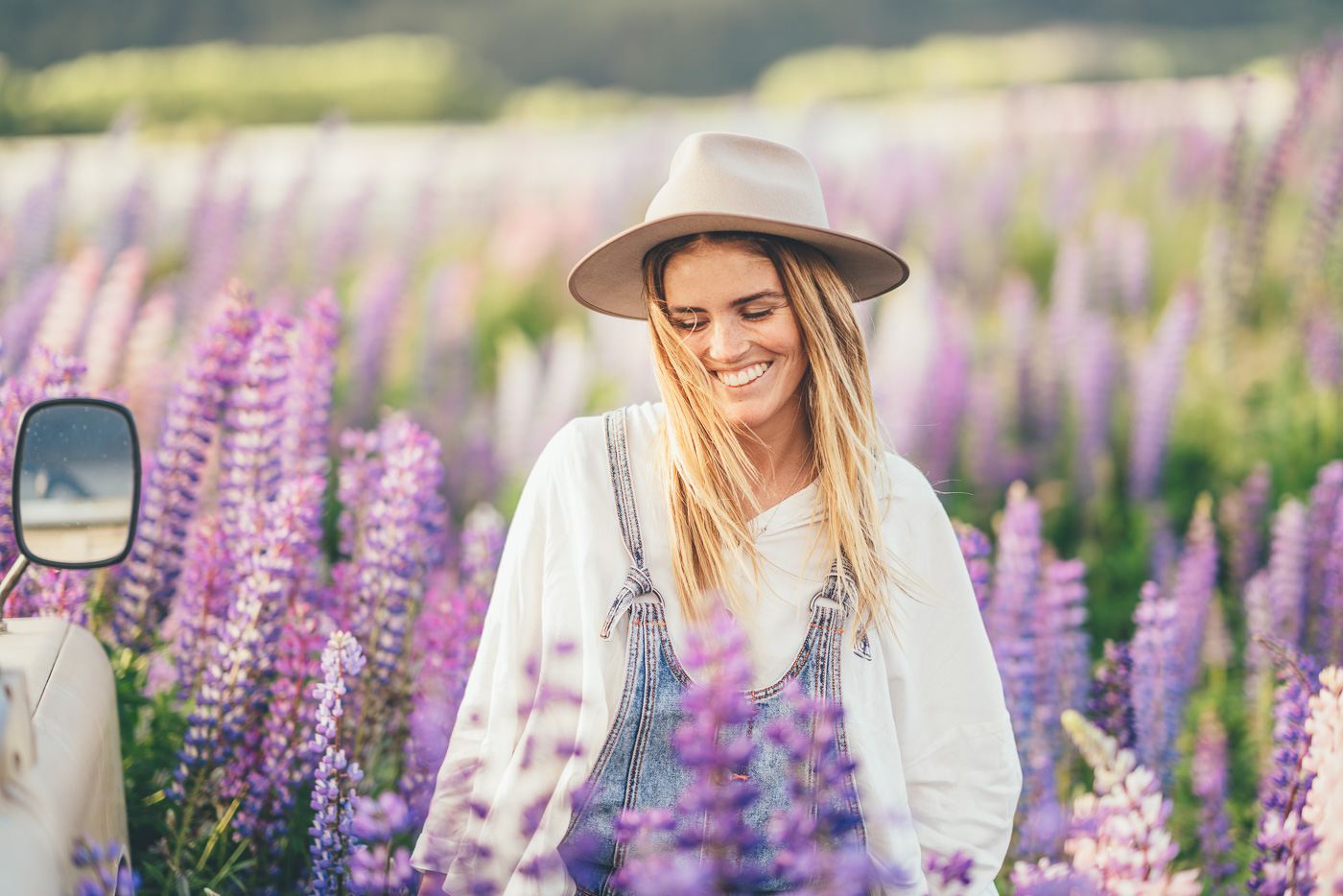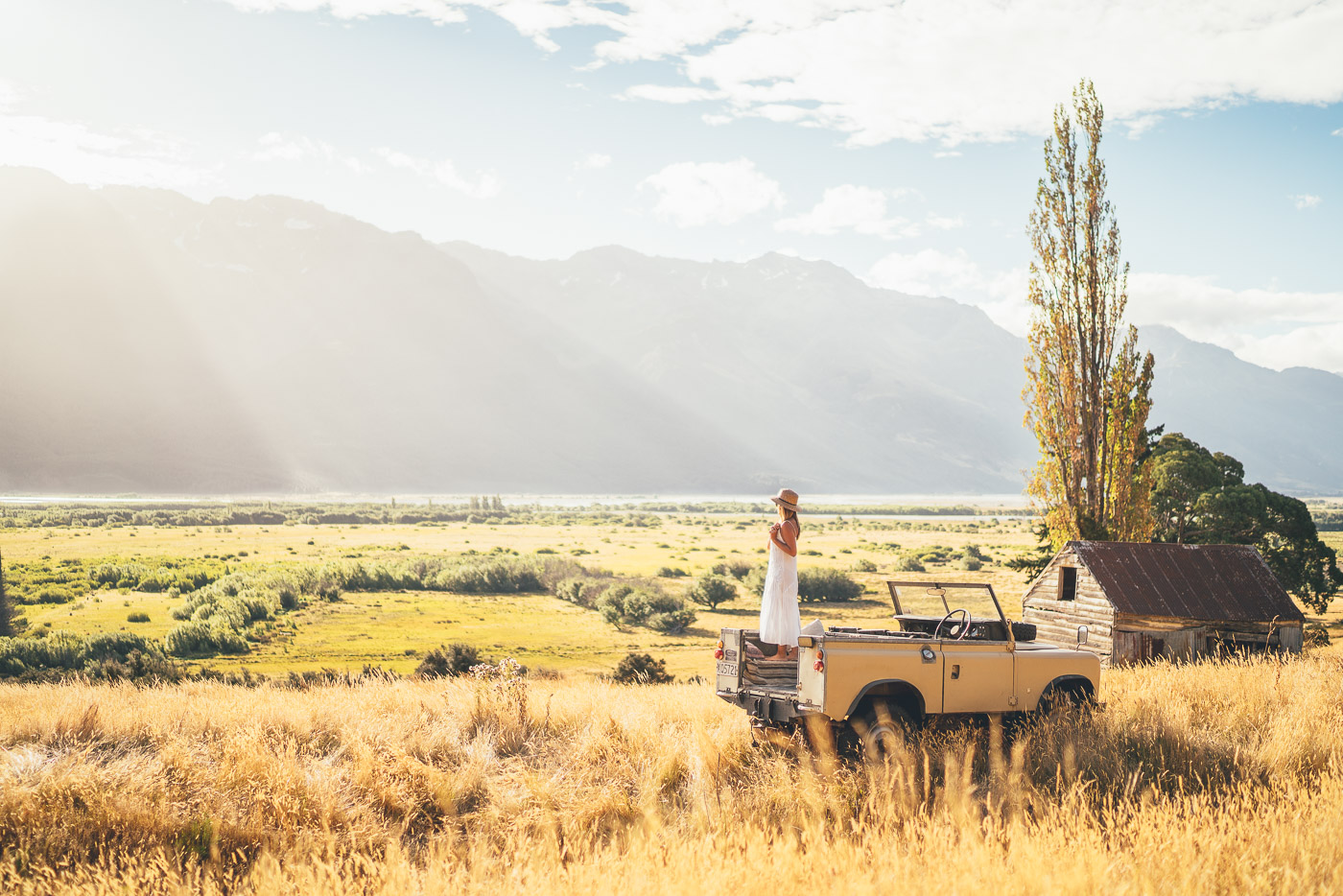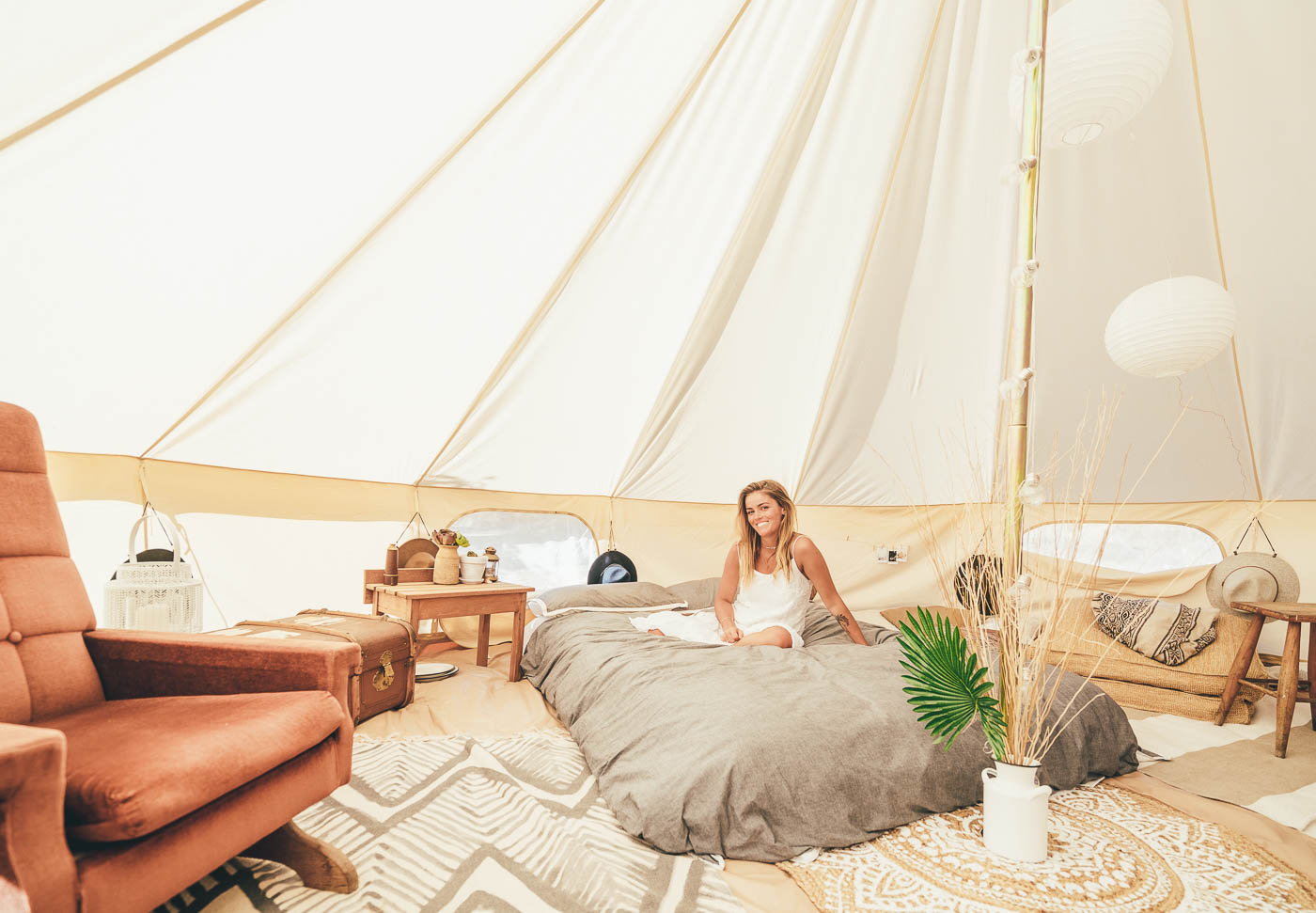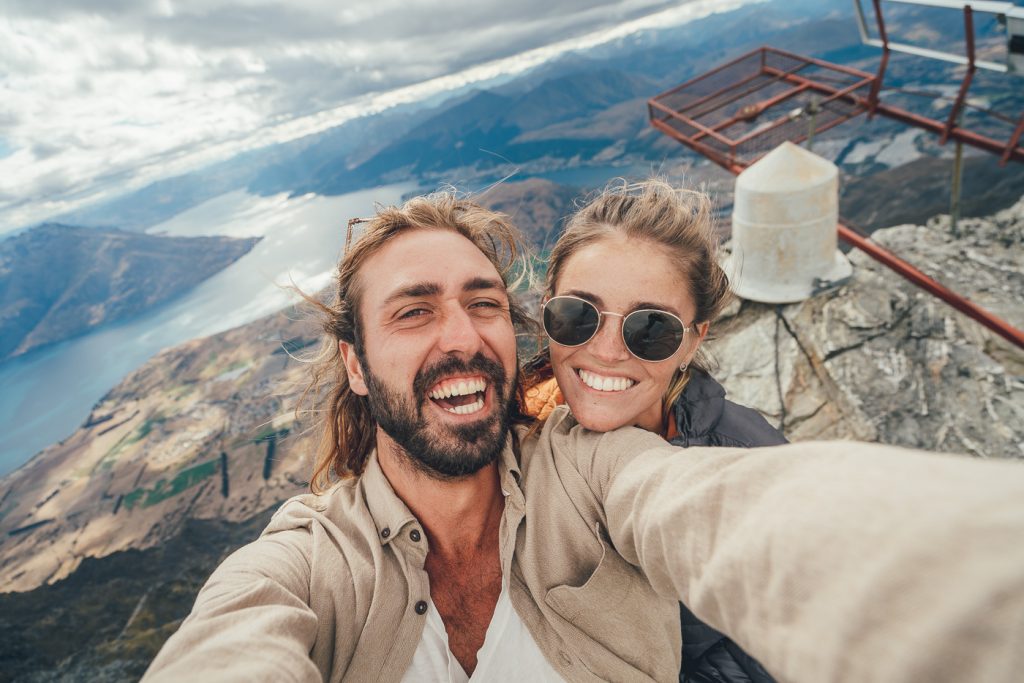 Living in tent seems like a fairytale, unrealistic and something that fizzle out after a few days. I decided to live in a bell tent for the summer. And it was absolute bliss. And I even got the hottest summer on record, temps reaching 40 degrees. And I tell you, that's hot for NZ. It made working on those days impossible. Luckily the tent sides all rolled up so it was just a supported roof. 
I had only been in it briefly before Jess came over so I was super passionate to get it looking top notch, and even when she got over we were on the hunt in the op shops for absolute steals.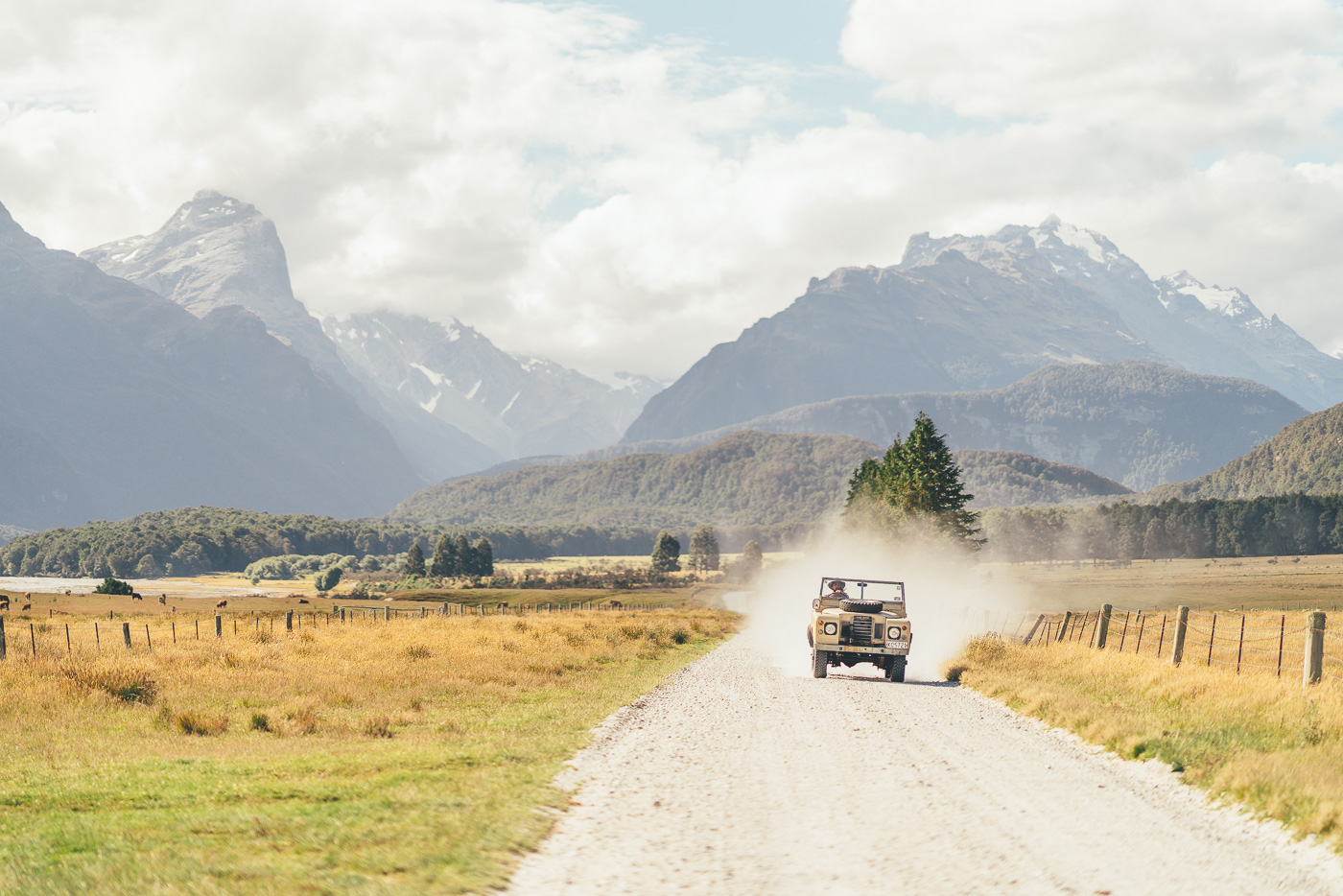 It was perfect on the hot days, we could stroll down to the river, go for unsuccessful fish or simply float down on the lilo with ciders in hand. Outdoor shower were a dream, except when the hot air balloon lands in the paddock next door. It made washing hair a quick rush when you hear the jets nearby. Sometimes you just need to smile and wave as if its nothing.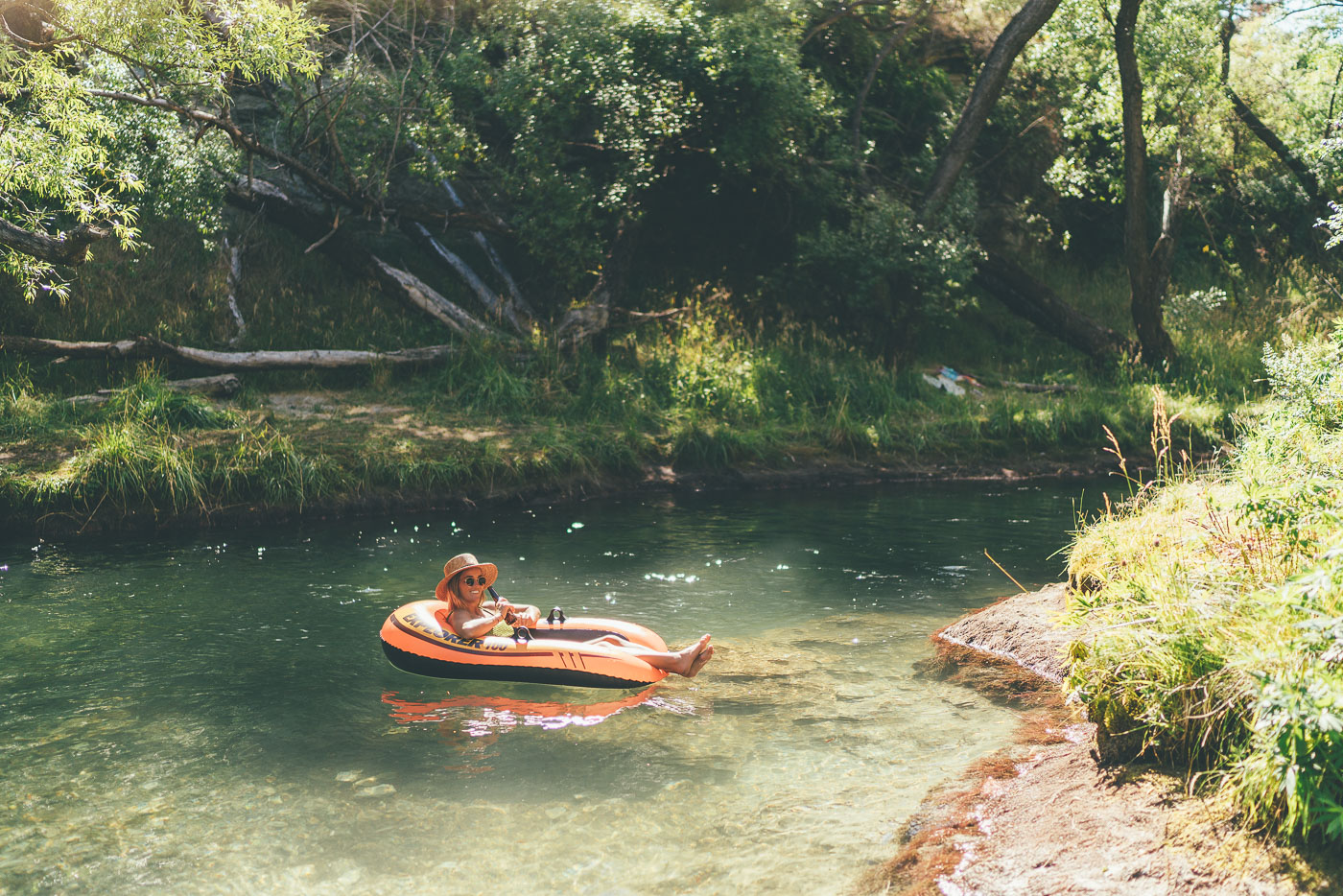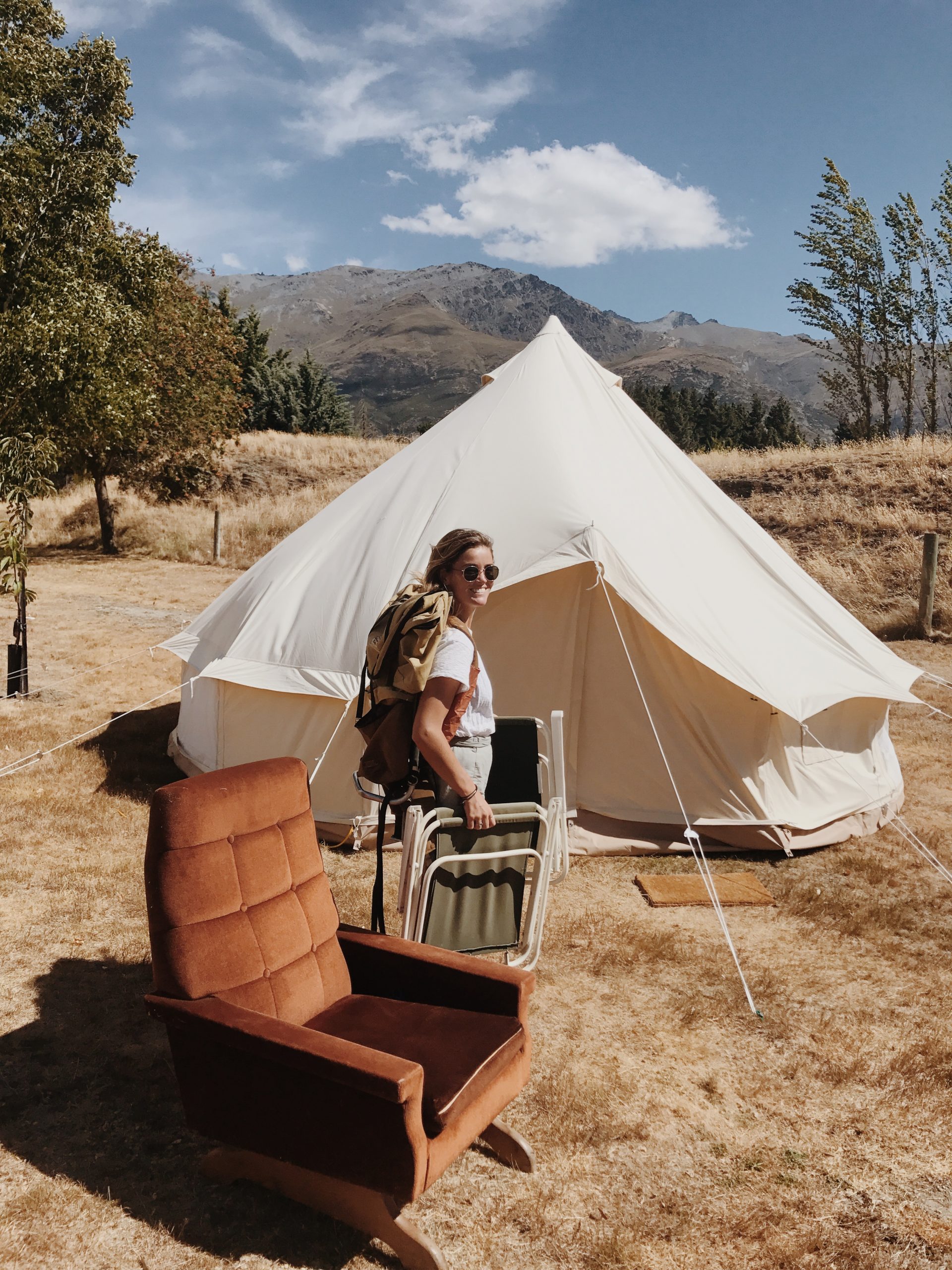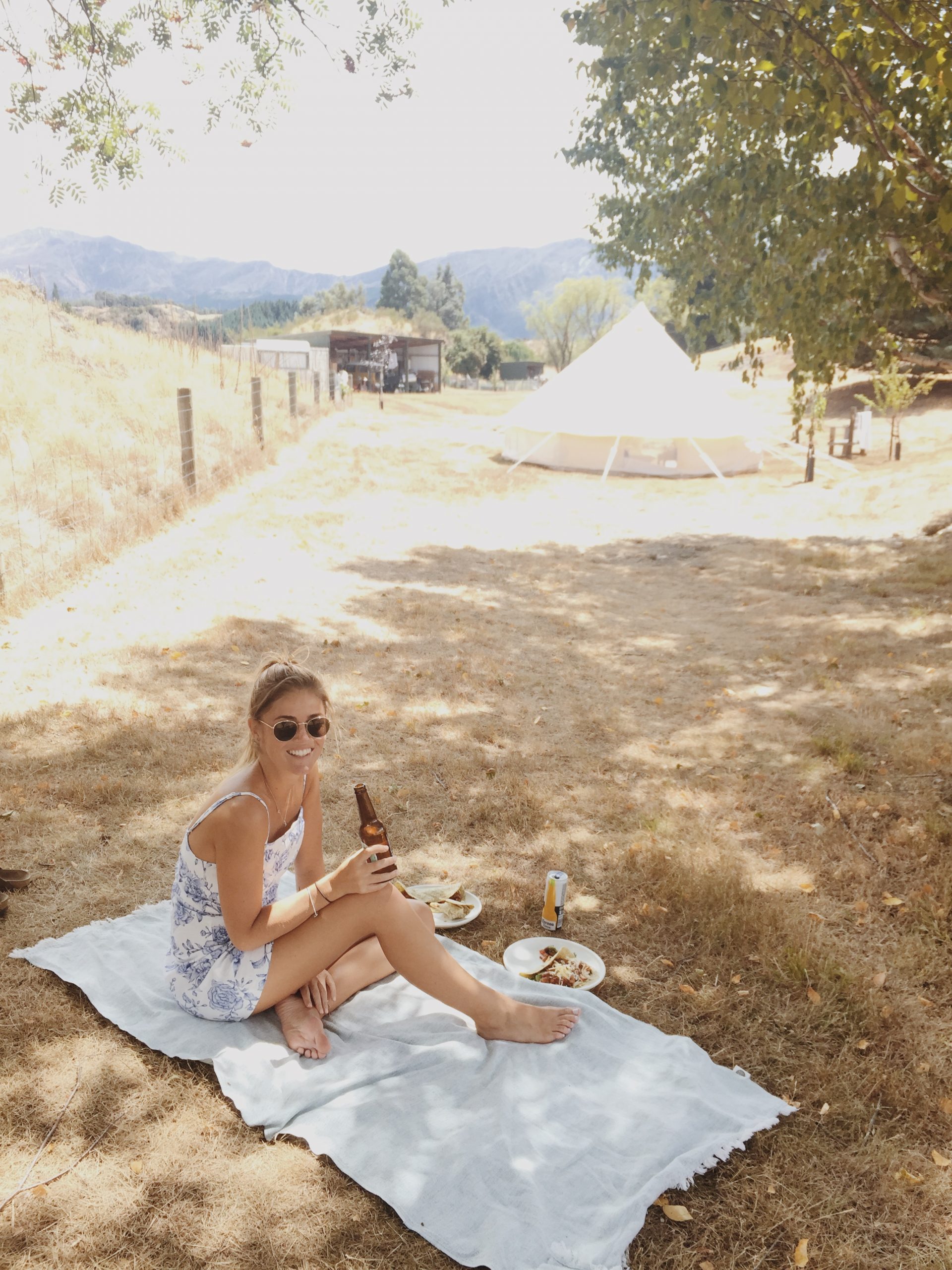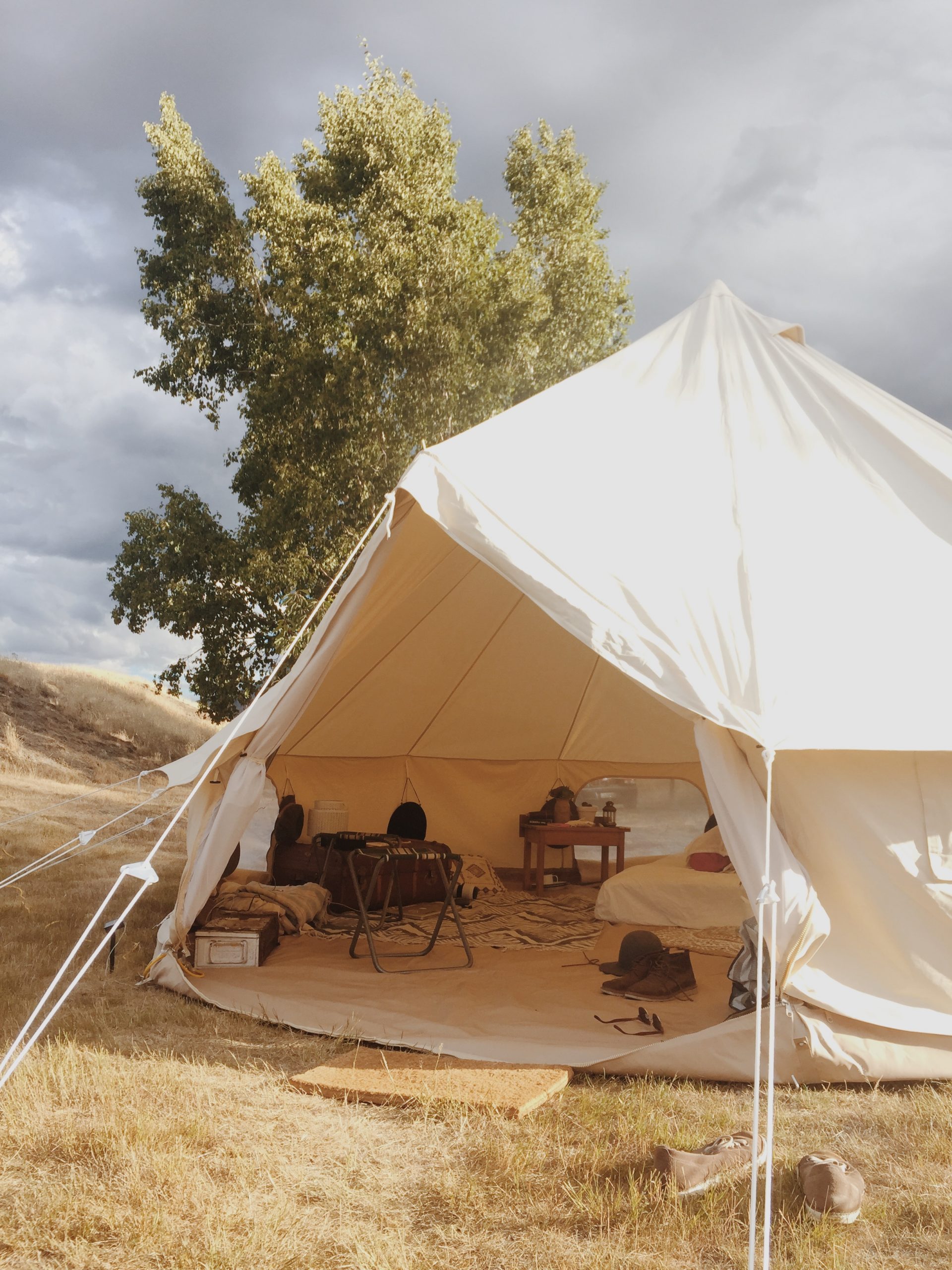 Jess was very unsure at the idea of it at first, no not so much the outdoor shower, but the home made decomposable toilet which was very much a bucket under a seat. What sort of boyfriend had she come across. Within a few days her mind was persuaded and it wasn't bad at all.
It was all compromise, well more learning, figuring out how to cook meals outdoor style over a burner. We figured out how to do nachos, stir-frys, pizzas, the lot. Microwave pop corn turned into more like charcoal corn. I wont start on the ice cream though, A chilly bin, or as Aussies call it, a cooler does not, I repeat, does not keep Ice cream at all. This resulted in a devastated Jess. Breakfast became her favourite flavour salted caramel, it then escalated to an ice cream fight. Combined with the heat, it wasn't the best idea, we stunk after. Living in the tent hands down was some of the best days of the summer. Couldn't have had a better person to enjoy with too
When I started to see my breath in the tent, it was the not most desirable. I had to think of other options. Rugged up in a blanket wasn't the ultimate long term solution. The tent had a flu hole for a fire but I wasn't too keen on that idea in a tent with all my belongings. Plus leaving it up in 100km while I was away had me nervous. It was time to move.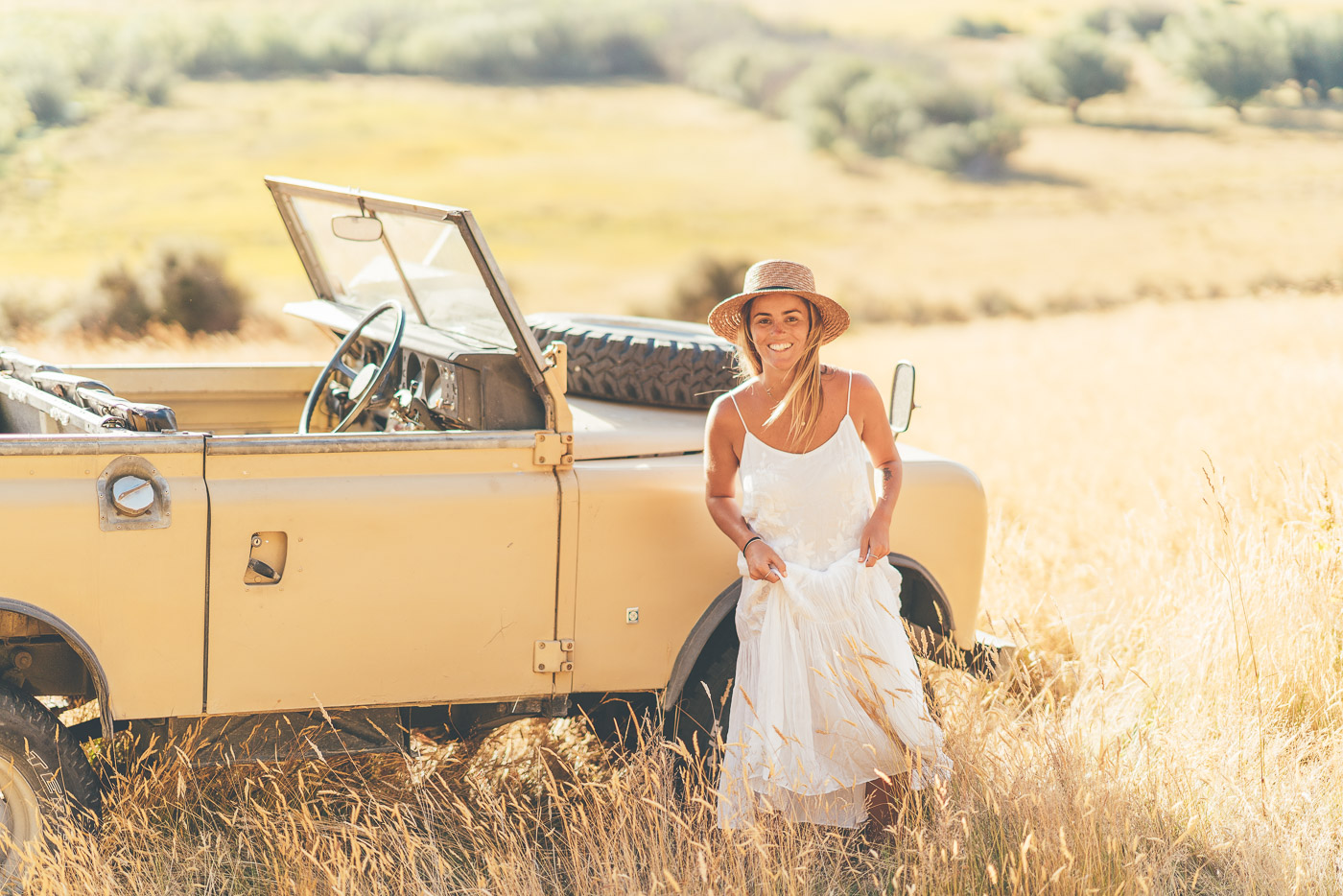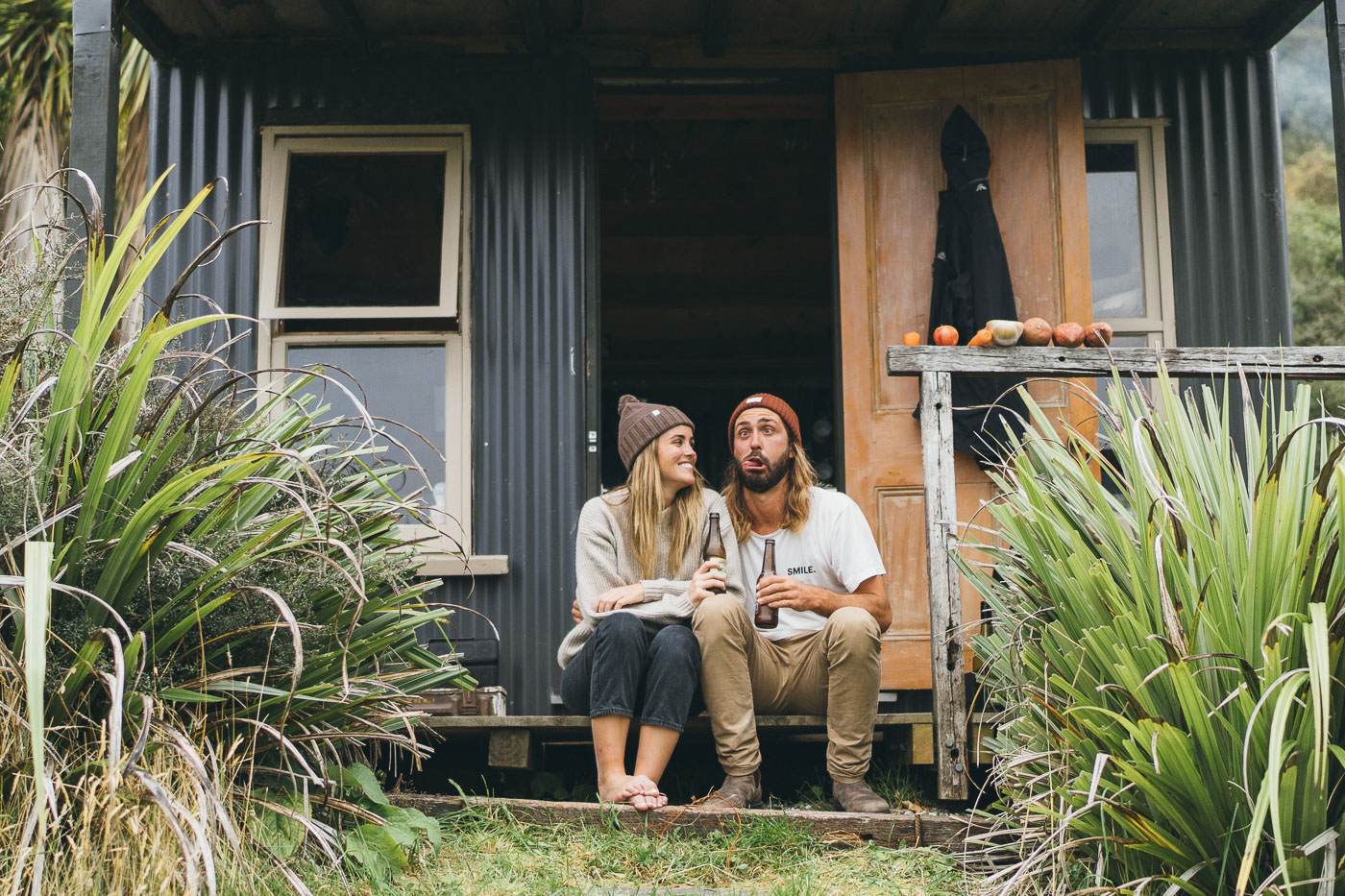 I got in touch with my other uncle about a hut he had at the back of his property that hadn't been used for 15years. It was once an old NZ DOC toilet converted to something a bit more pleasant. I rocked up cobwebbed hut that smelt of rat piss. It was workable. Over time I cleared the ceiling of rats, insulated the floor, installed the Gstove fireplace, built a deck, firewood box, railing, steps, finished the bunk beds, and finally made it a home with all my belongings.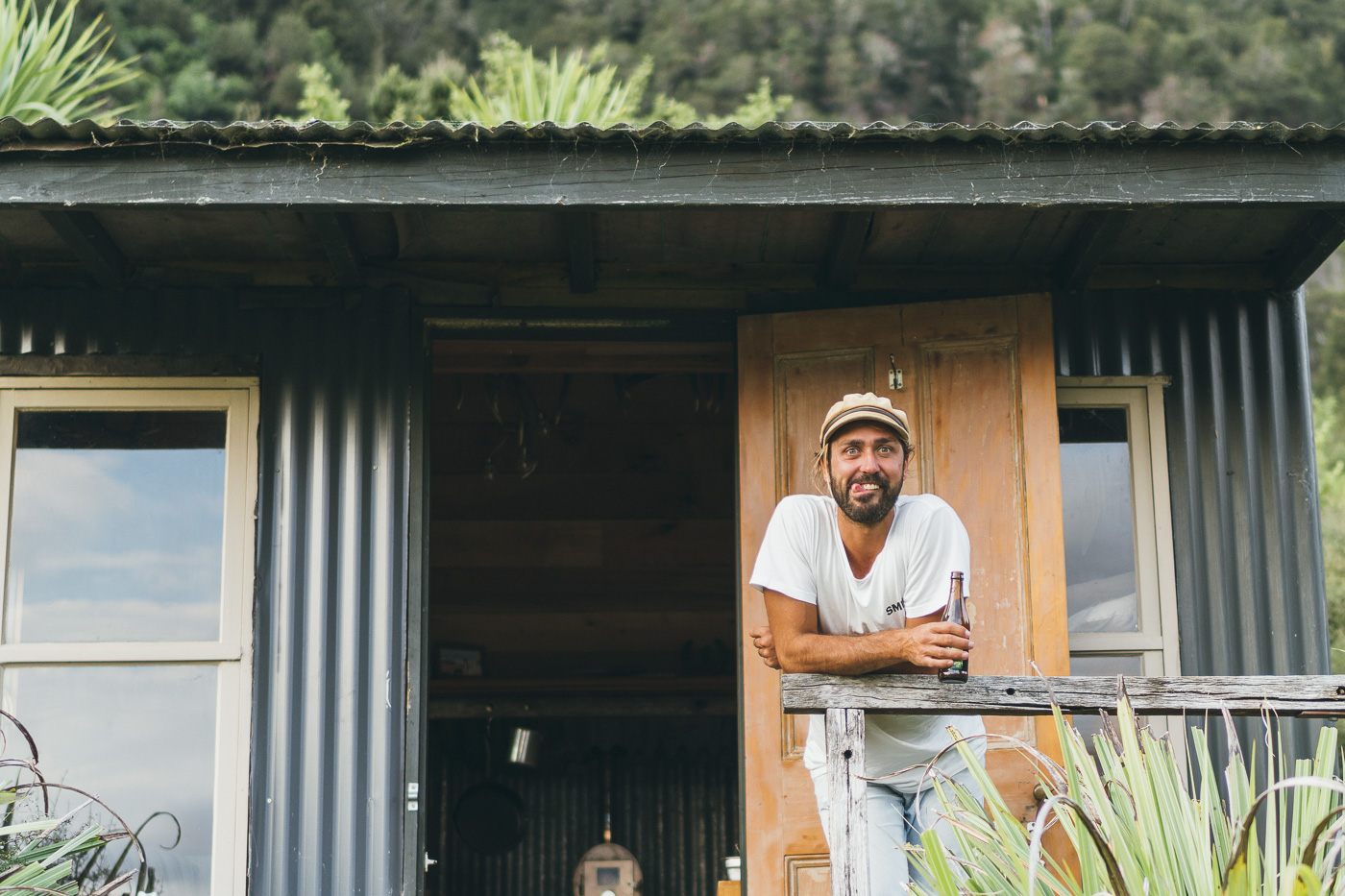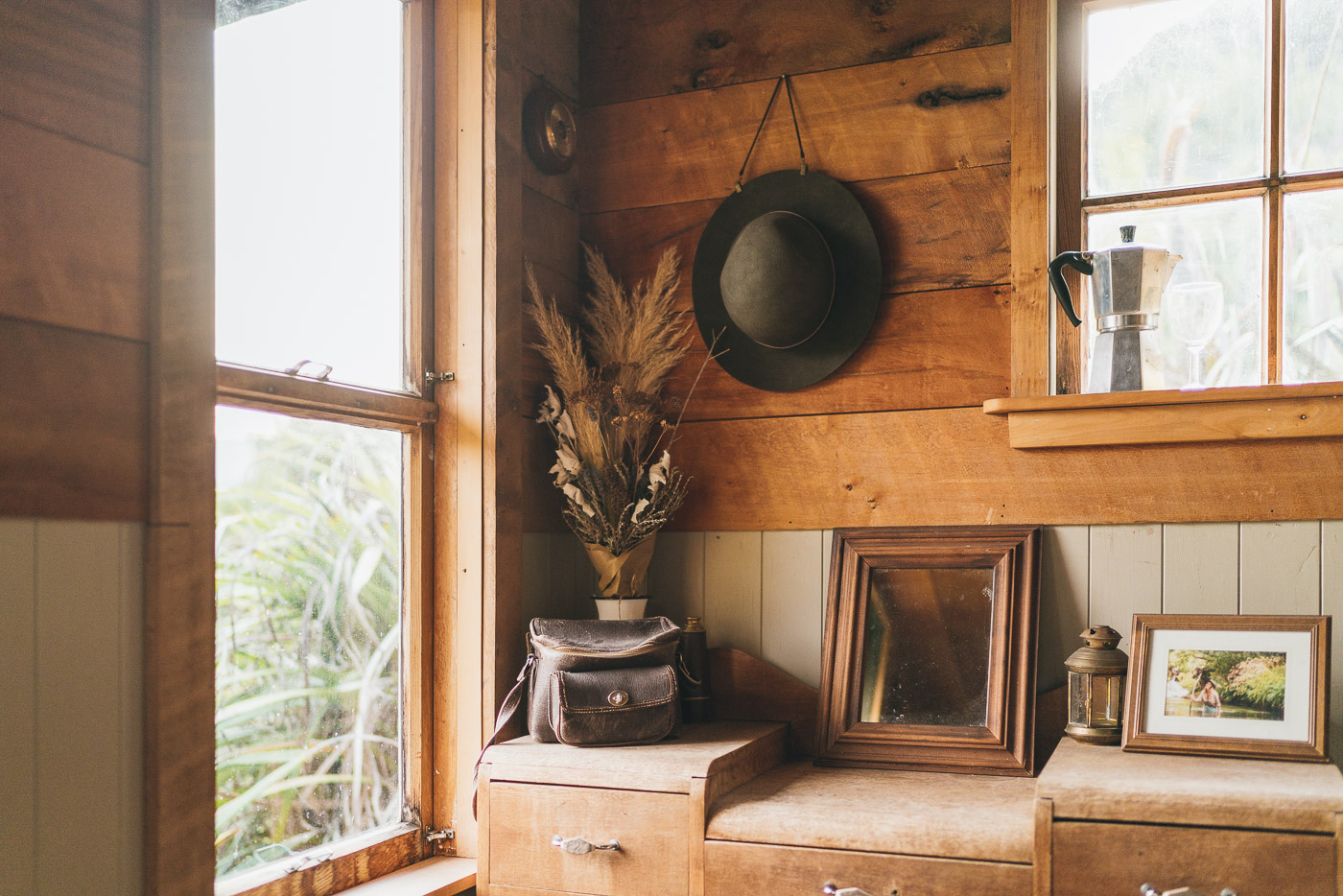 It's pretty amazing having a beautiful girlfriend with such an inspiration story (which you should read about here) but getting asked by Sony for both of us to appear shot together for the Sony adverts.. It's pretty easy to smile around Jess but massive long days smiling in front of the camera left cramp in our cheeks. Some good laughs though, awesome time with the Sony team!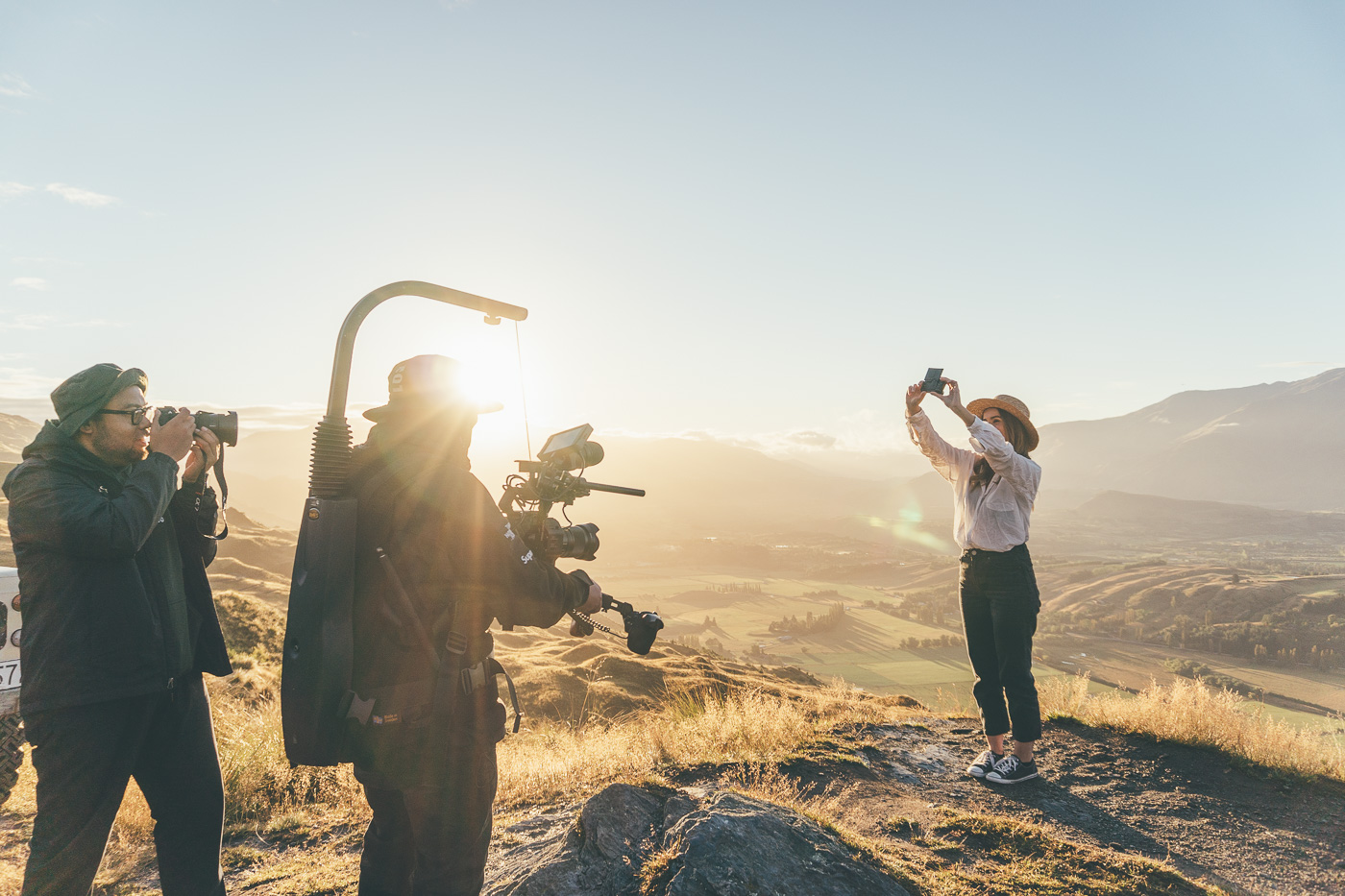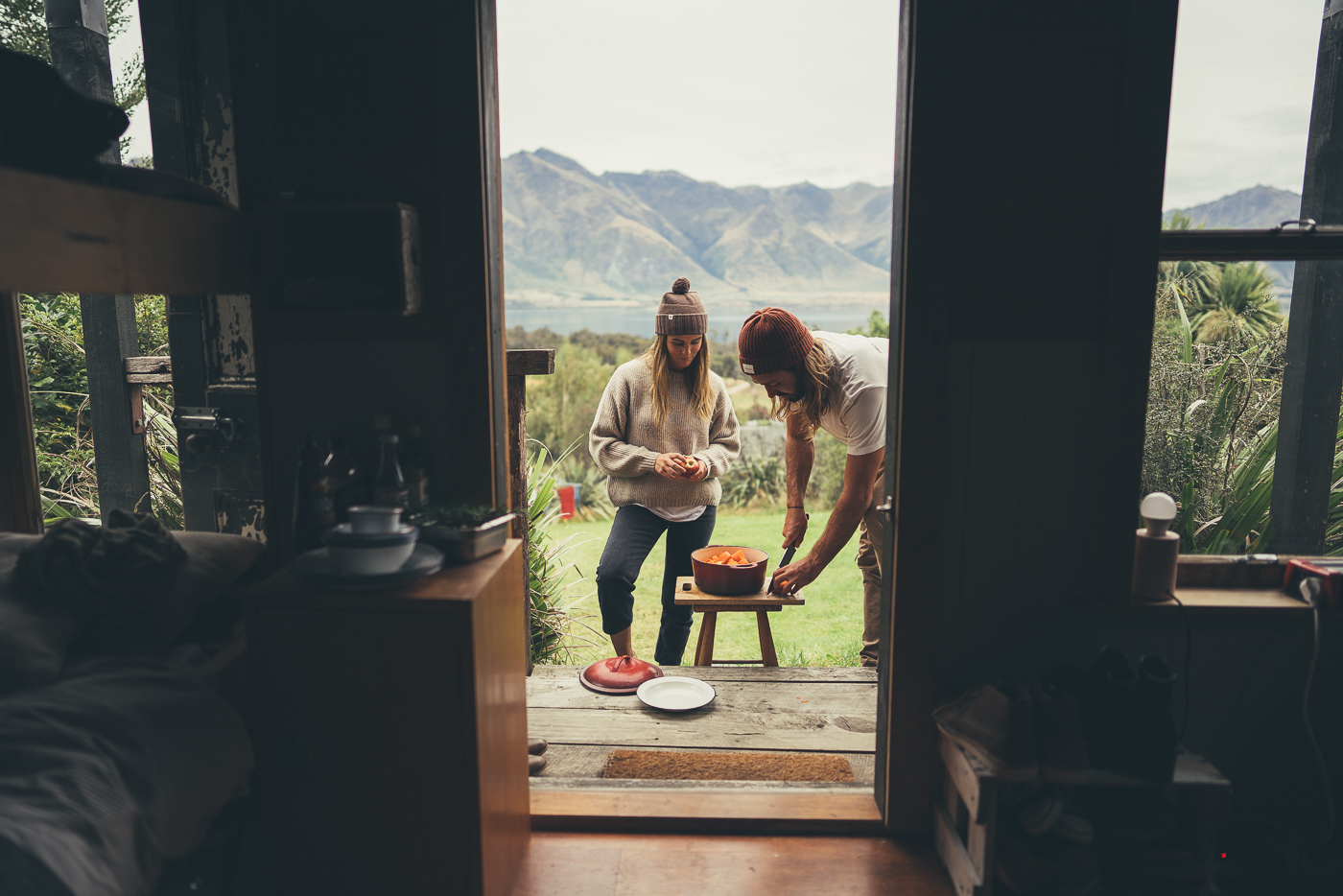 One of my favourite times is on the road with friends. I met Daiton and Marie at Rad Livin, an event I spoke at in Sydney in 2017. Jess and I happened to be playing with a pig at grounds of Alexandria where Marie worked so eventually it led to such a fun night drinking mulled wine to a live band. Fast forward and we've become really good mates and they met up with us in Queenstown on their New Zealand trip.
So my hut is small, 2x3m with a fire area. So two people is a squeeze, 4 wasn't even in the equation. Somehow we did it. We had a big roast and 2 people on a bunk bed each. Had the fire cracked, tunes going and a nice slow cooked roast. It was scrumptiously good.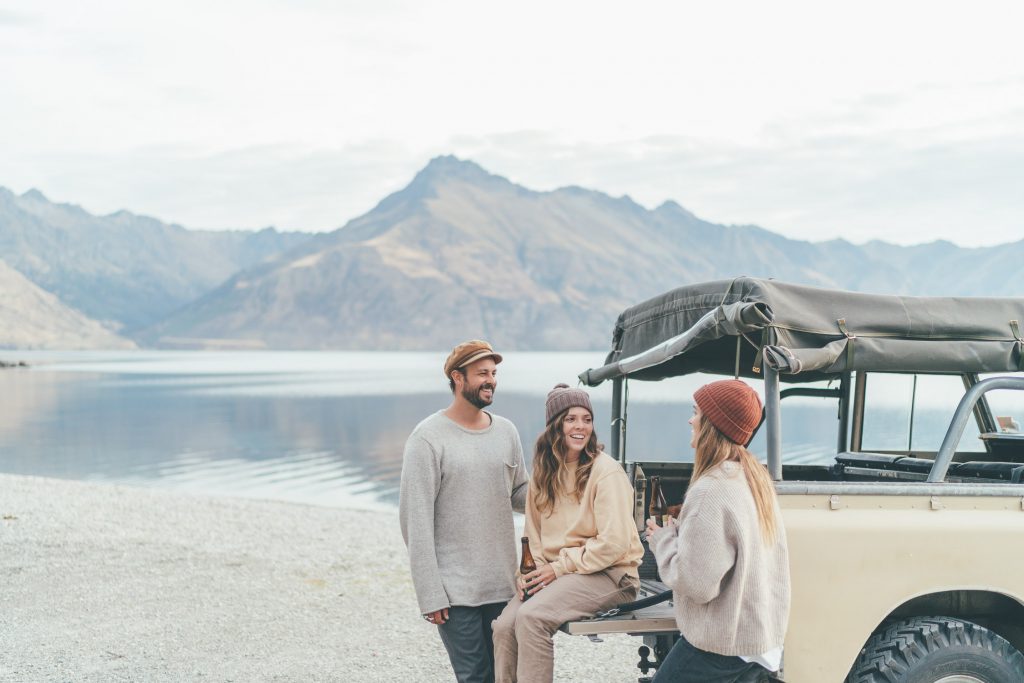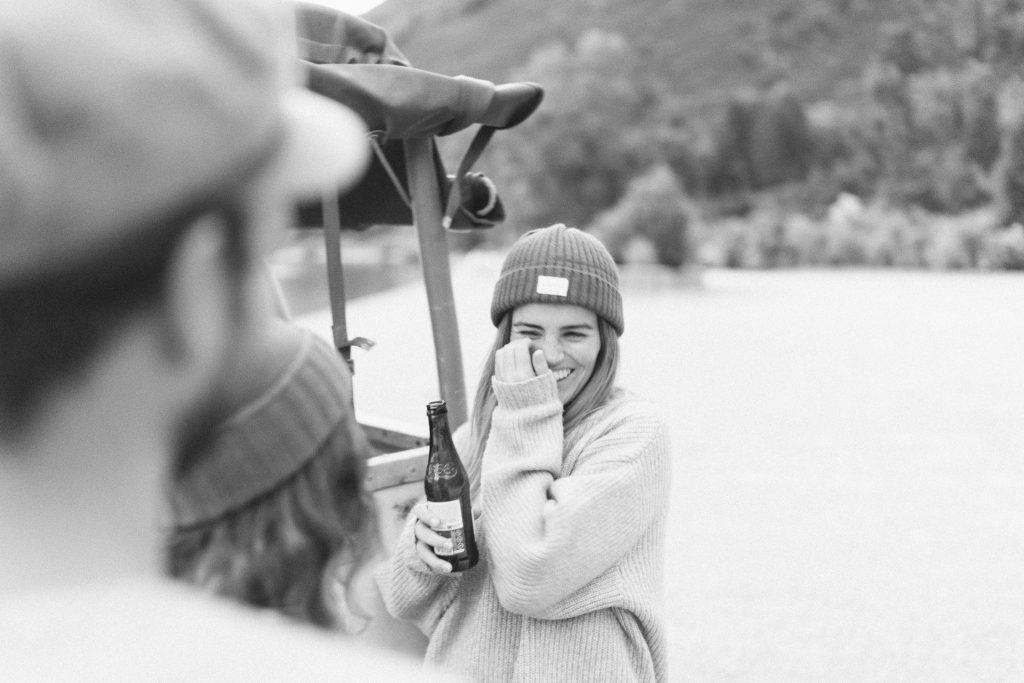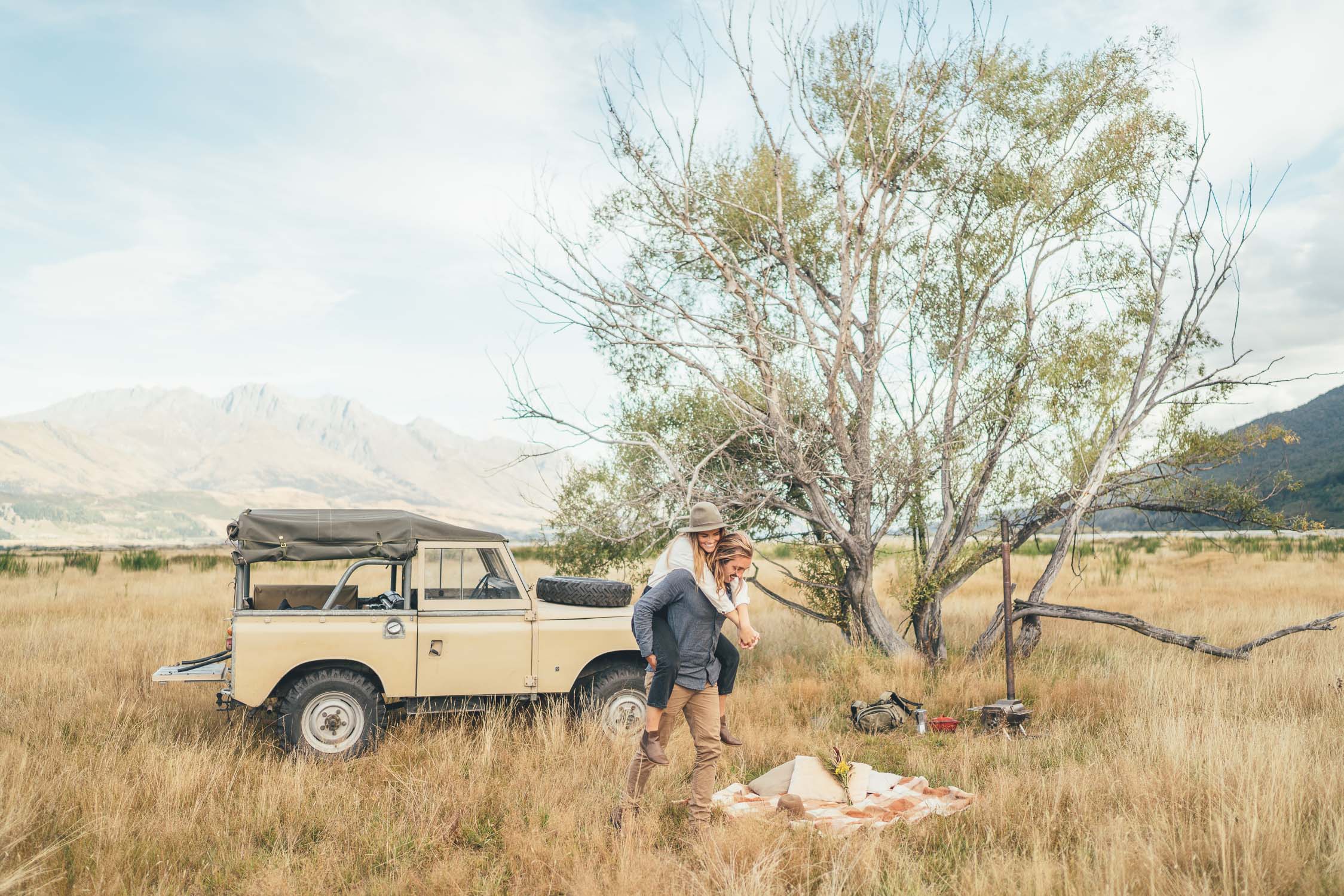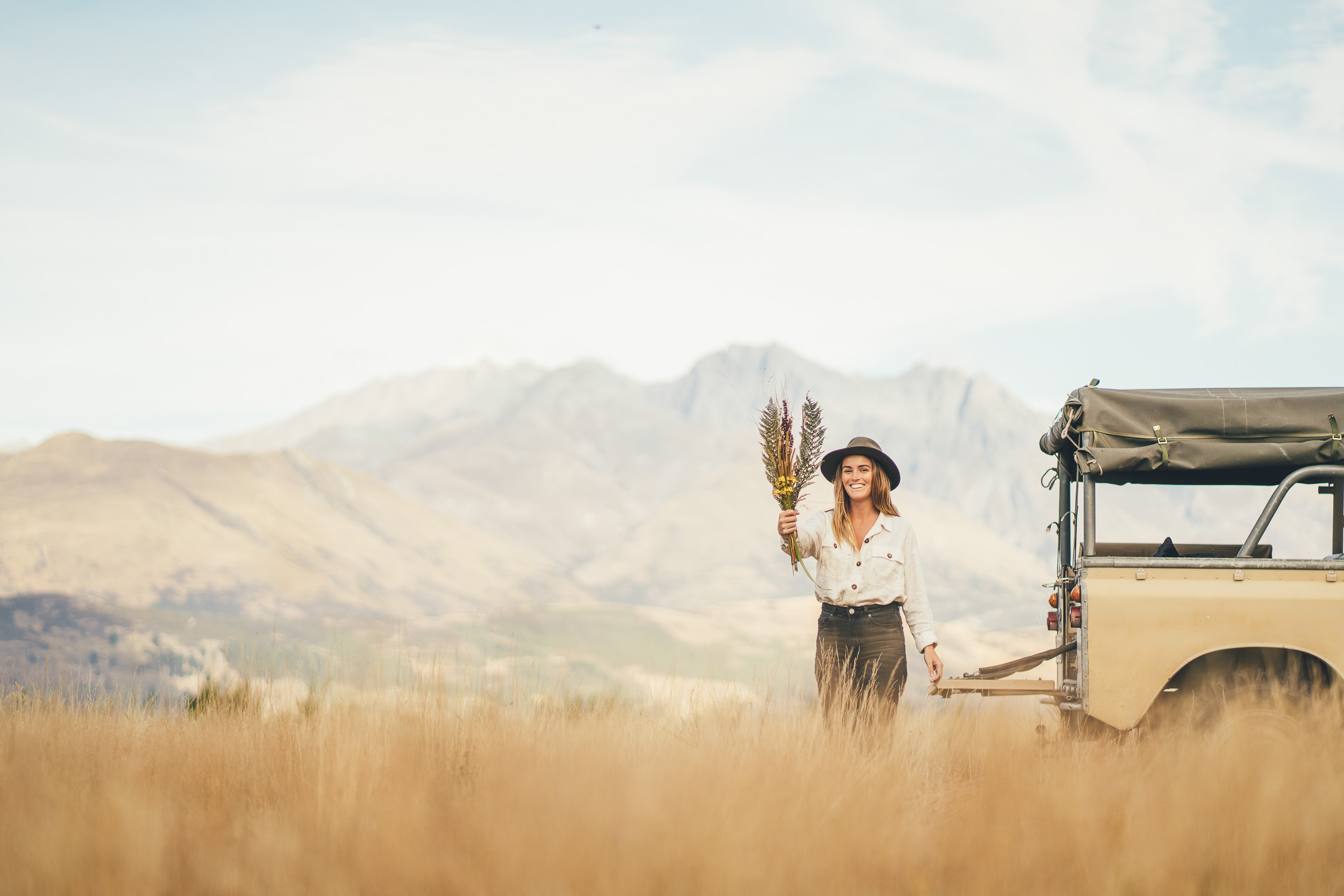 We had to leave the comfort of the hut to start adventures, and that was heading out to Glenorchy. Daiton and Marie had to see as much of the area as possible so we gave them directions of must do's while Jess and I went for a walk/hoped to catch a fish. Again no fish. Maybe it was the pressure of Jess. either way I sucked at catching, but that's why its called fishing, not catching. We spent the afternoon collecting flowers and making a bouquet, looked amazing but sadly we left it on the front the truck, it did not survive the trip home.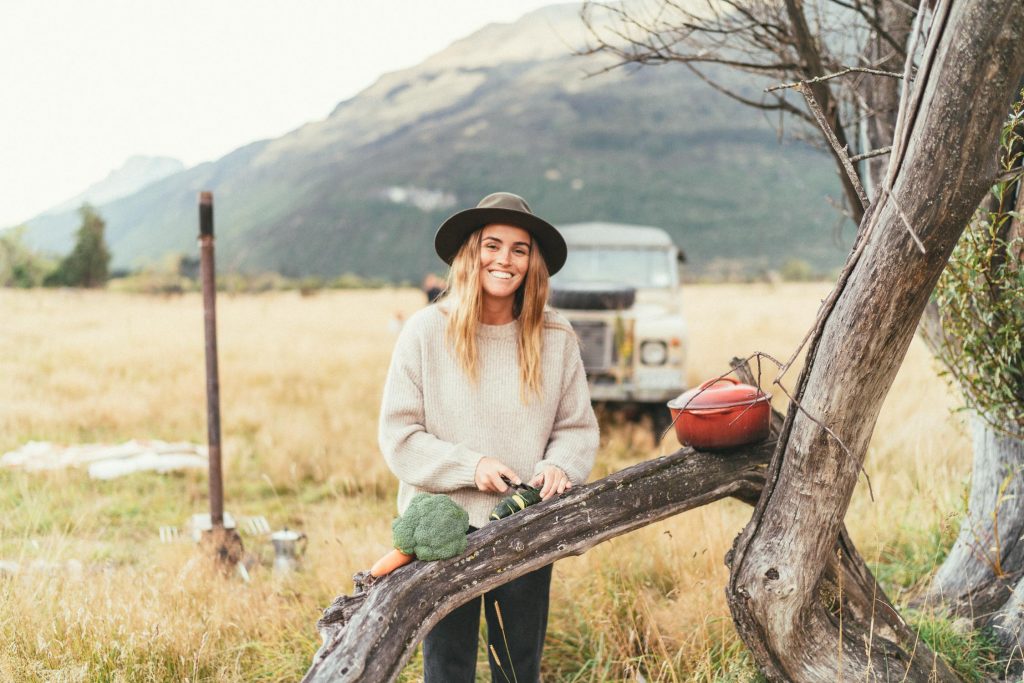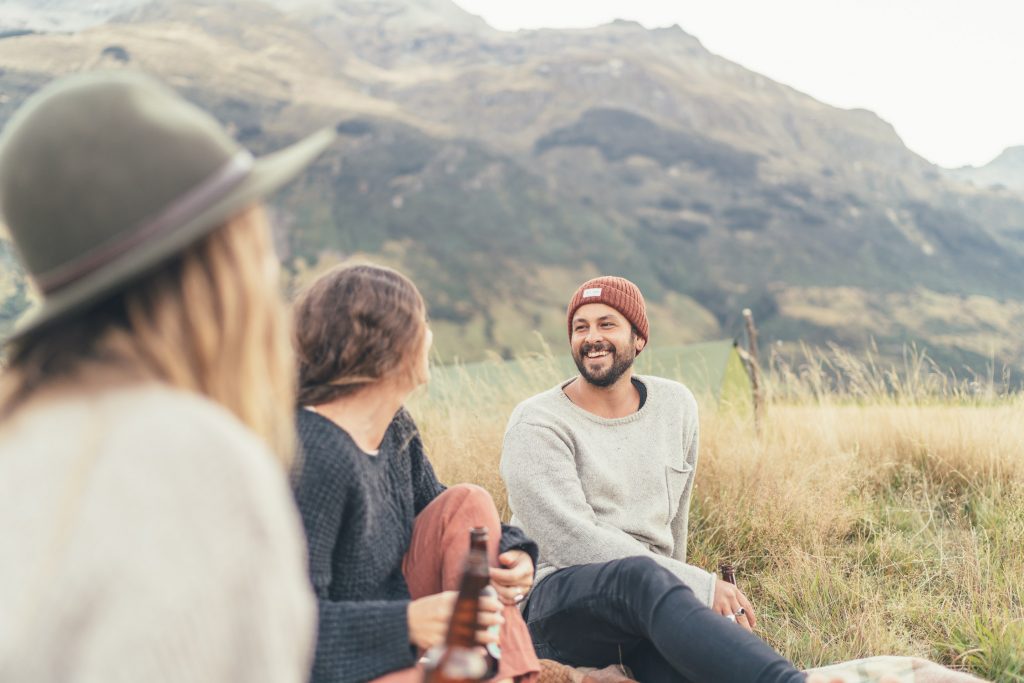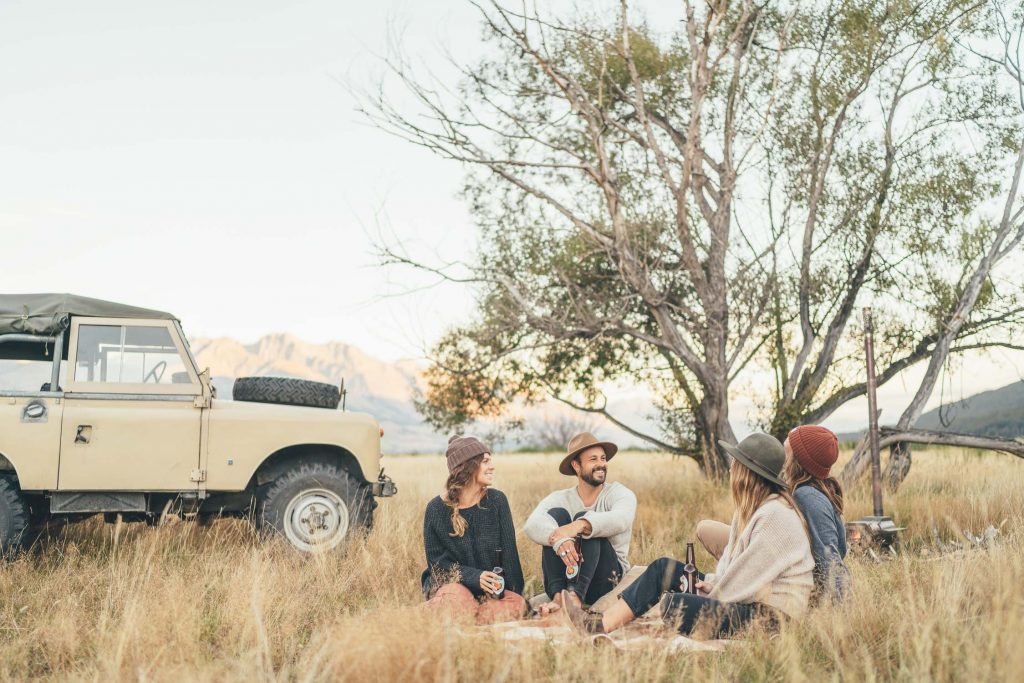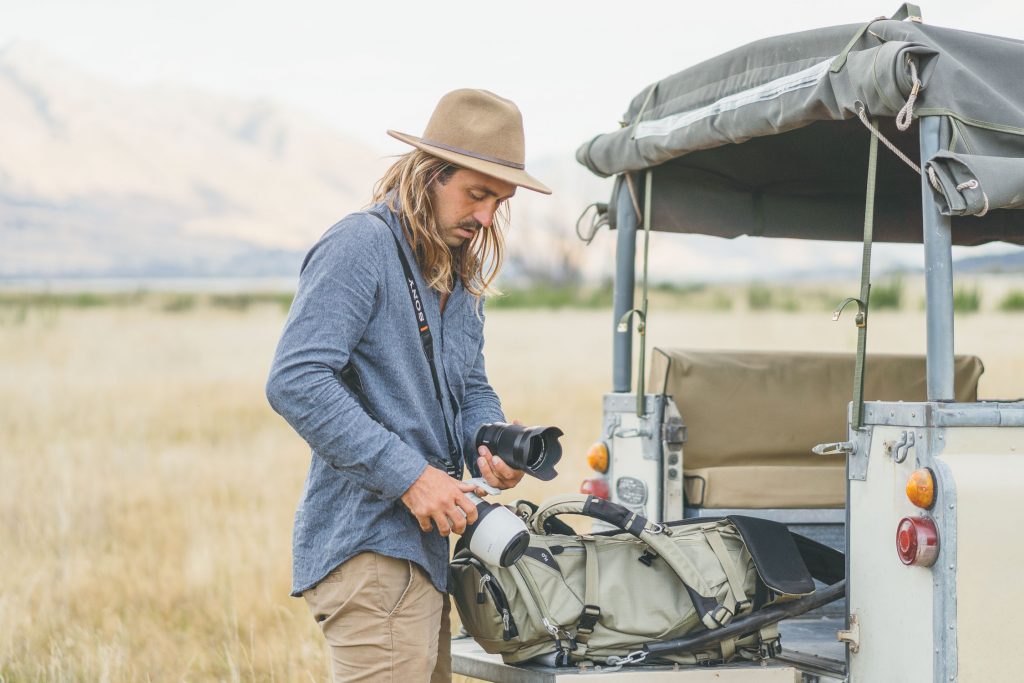 It's always fun getting up to Glenorchy with Jess talking about building something together up there, starting small and working our way up. Having goats and cows. Seeing her eyes light up at the idea of moving over to New Zealand made me pretty happy. It's pretty amazing at the compromises she's done for me.
On the roll of compliments to her, she made a meanest camp style stir fry that evening. It was top notch.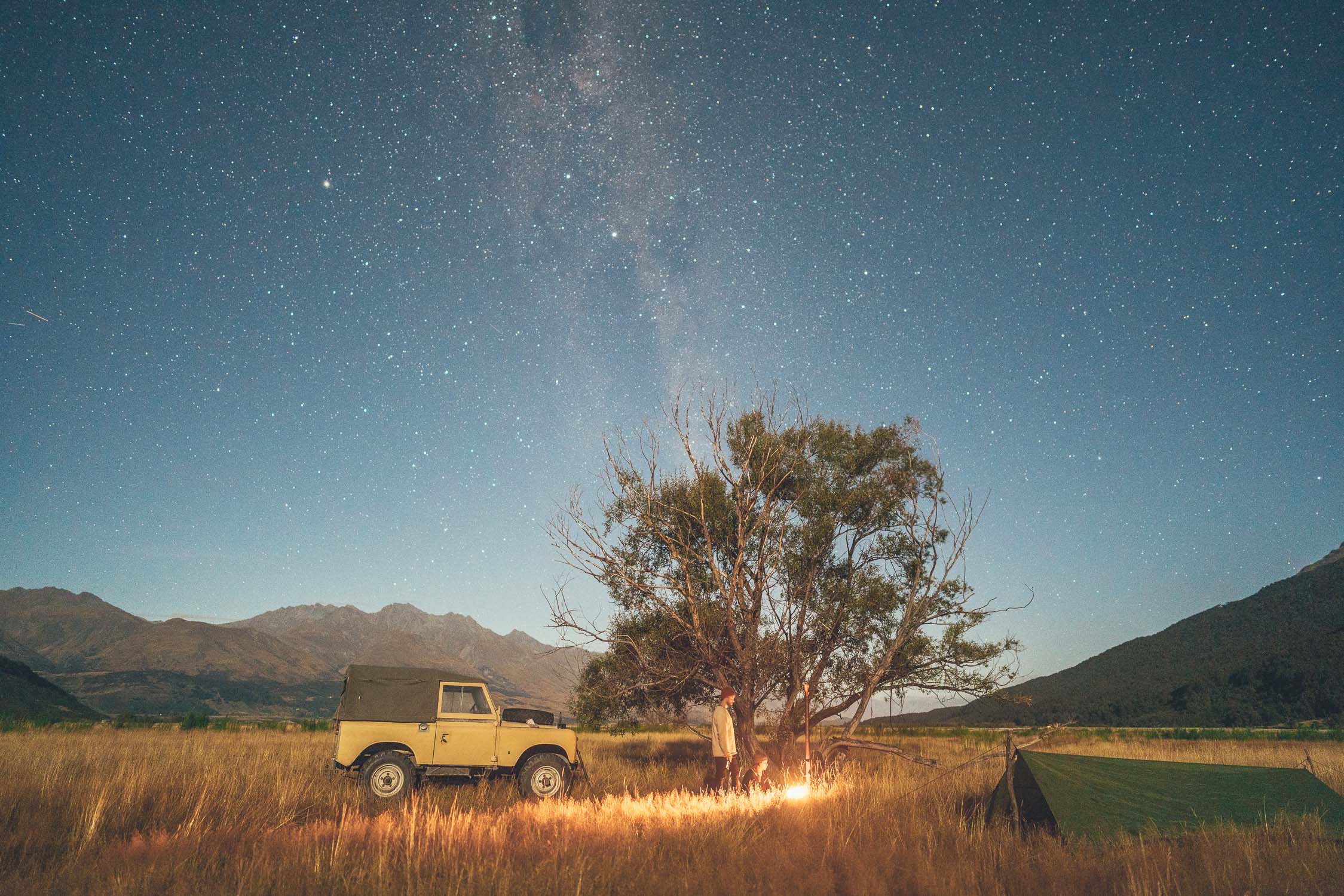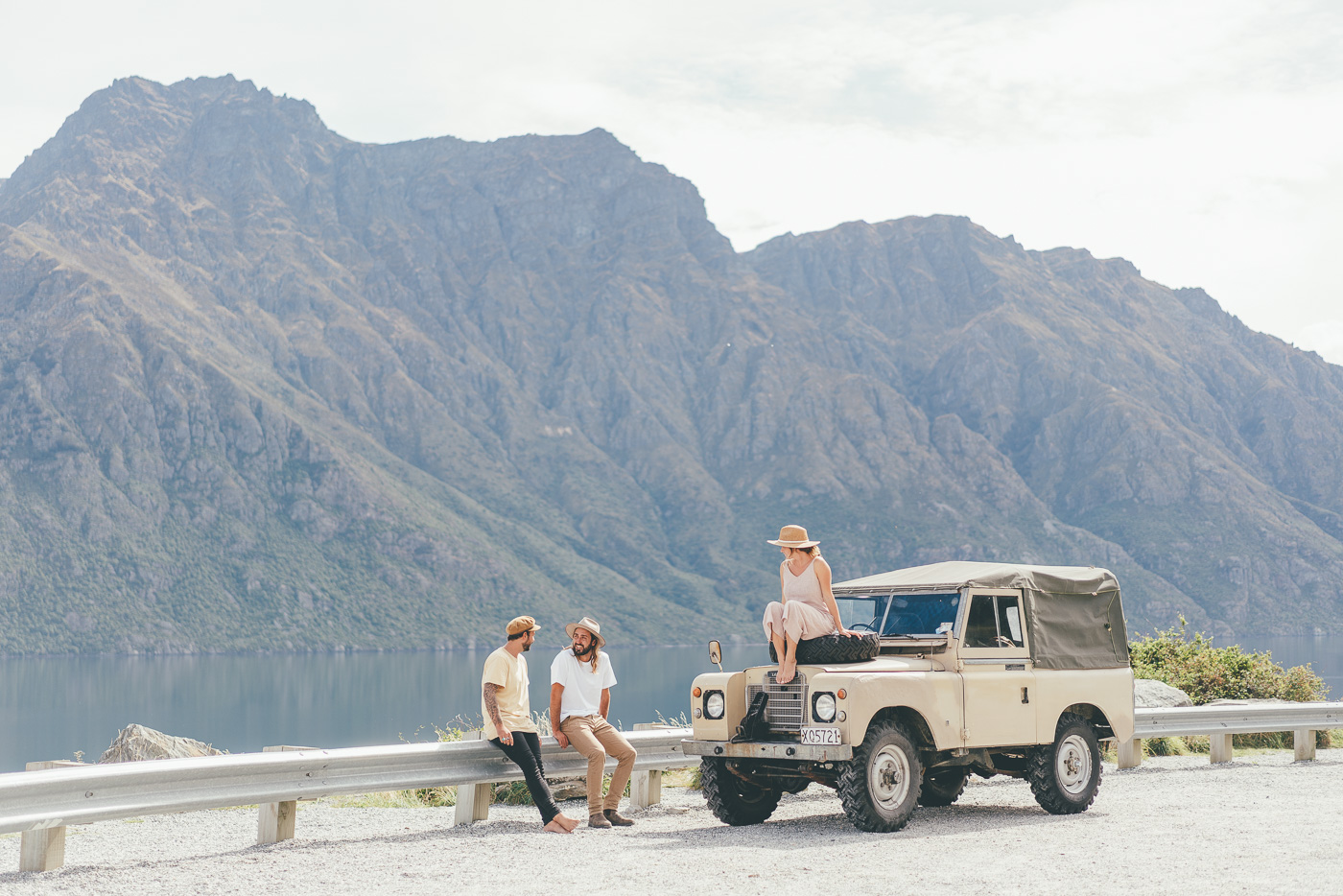 Milford Sound, trying to explain this to Jess, the shear steepness cant be explained. After an avalanche the trees take hundreds of years to get back to what it used to, starting from moss and leaves in the cracks of the glacial rock walls, then vegetation then trees. It's just so bloody steep. Not until we got there did she understood.
Instead of taking two cars we all piled into Peanut, I had my new Canvas from Exmoor trim along with the back seats. So we had 3 in the front and Daiton in the boot with all the gear. The sides of the canvas rolled up.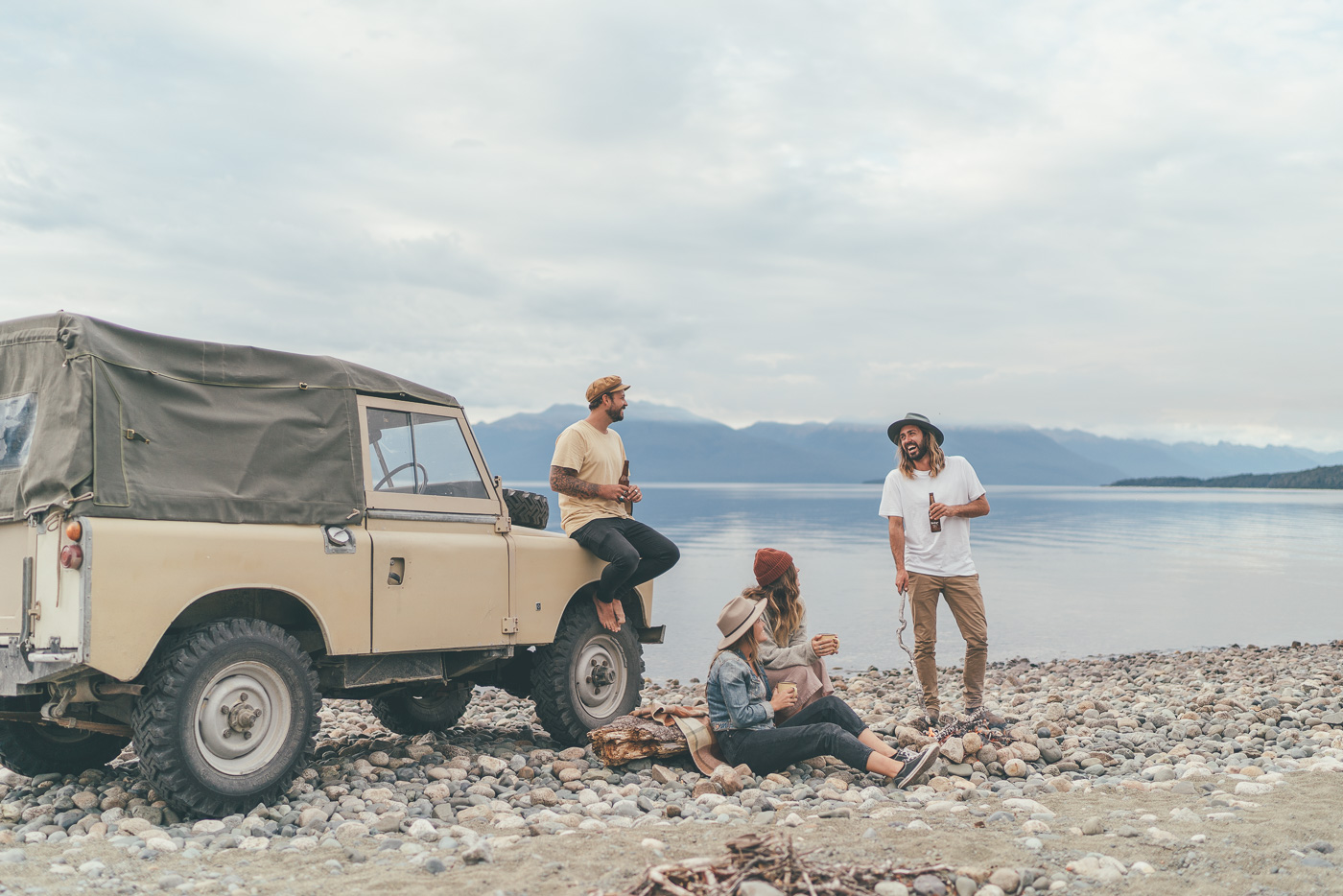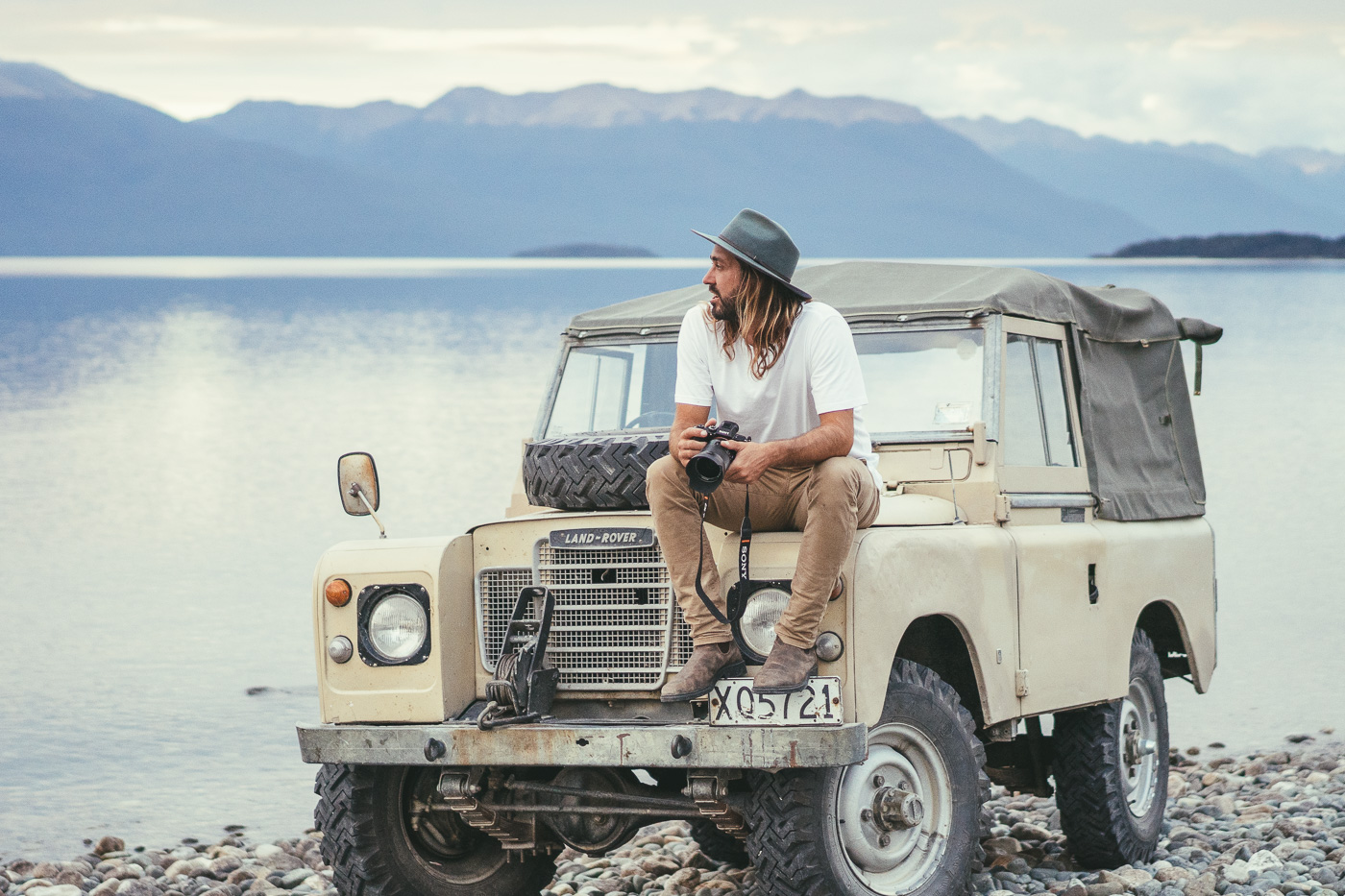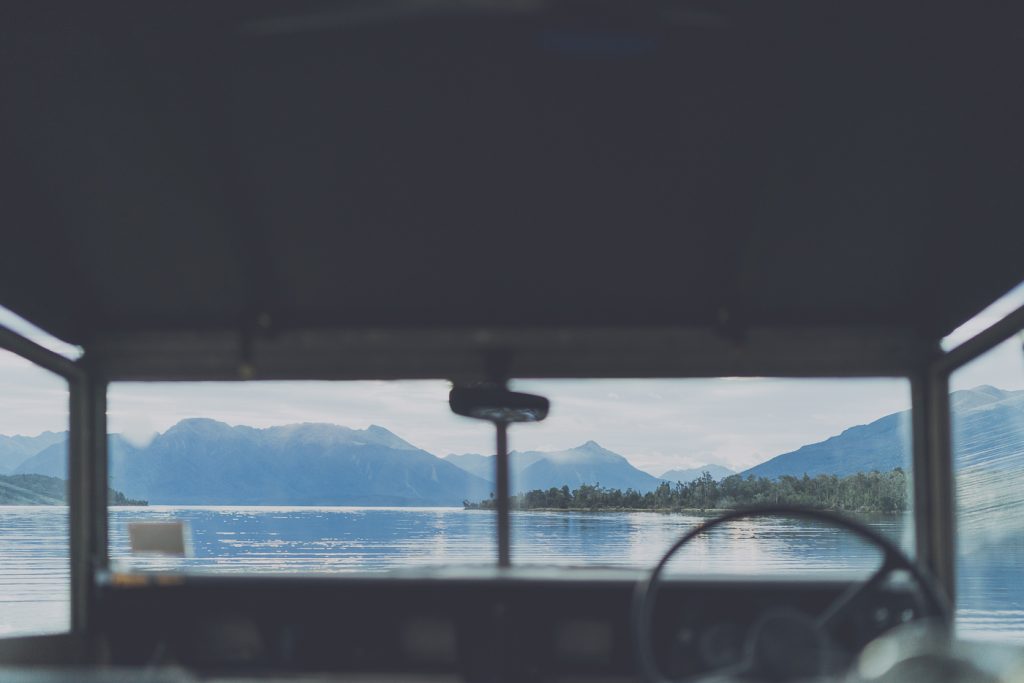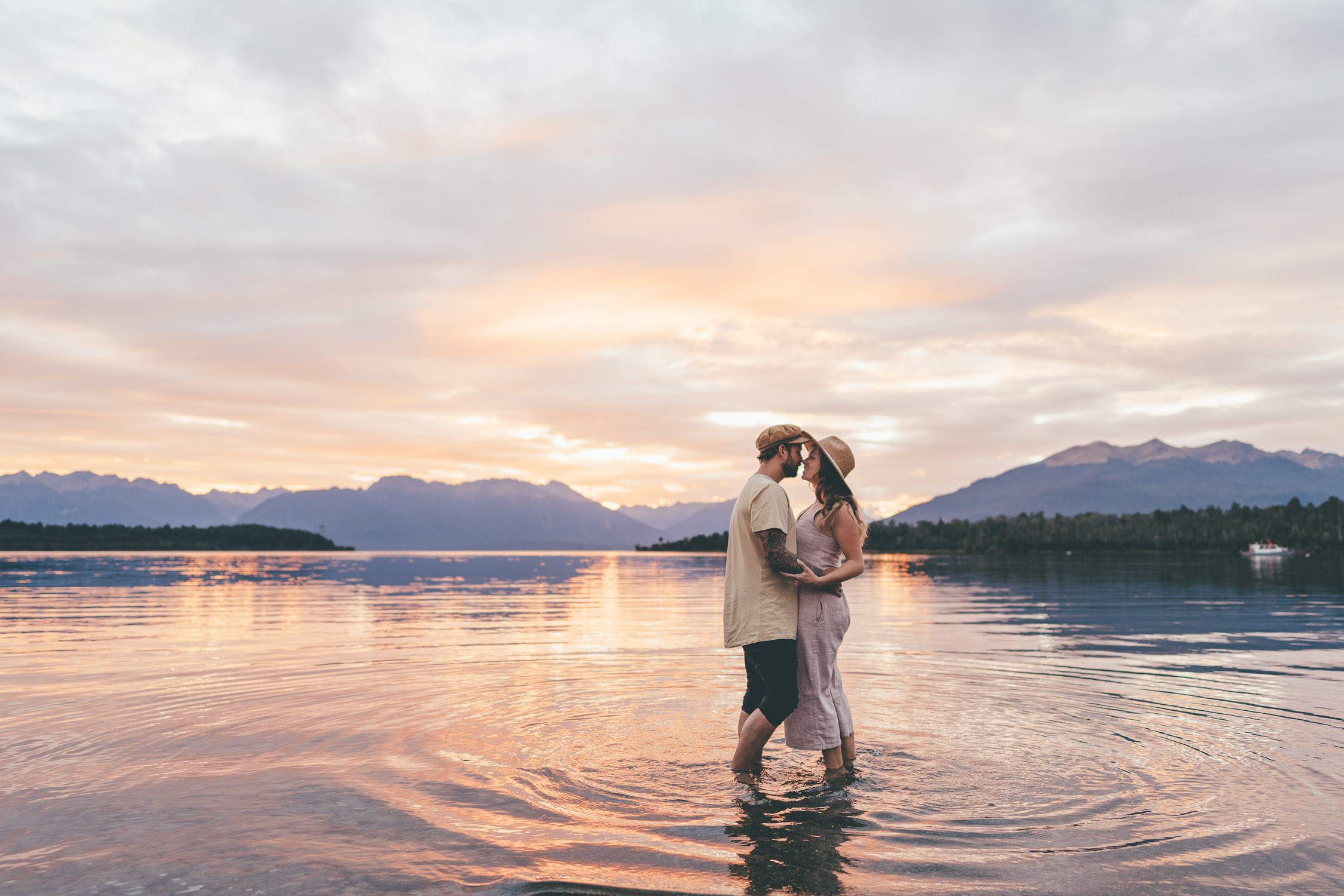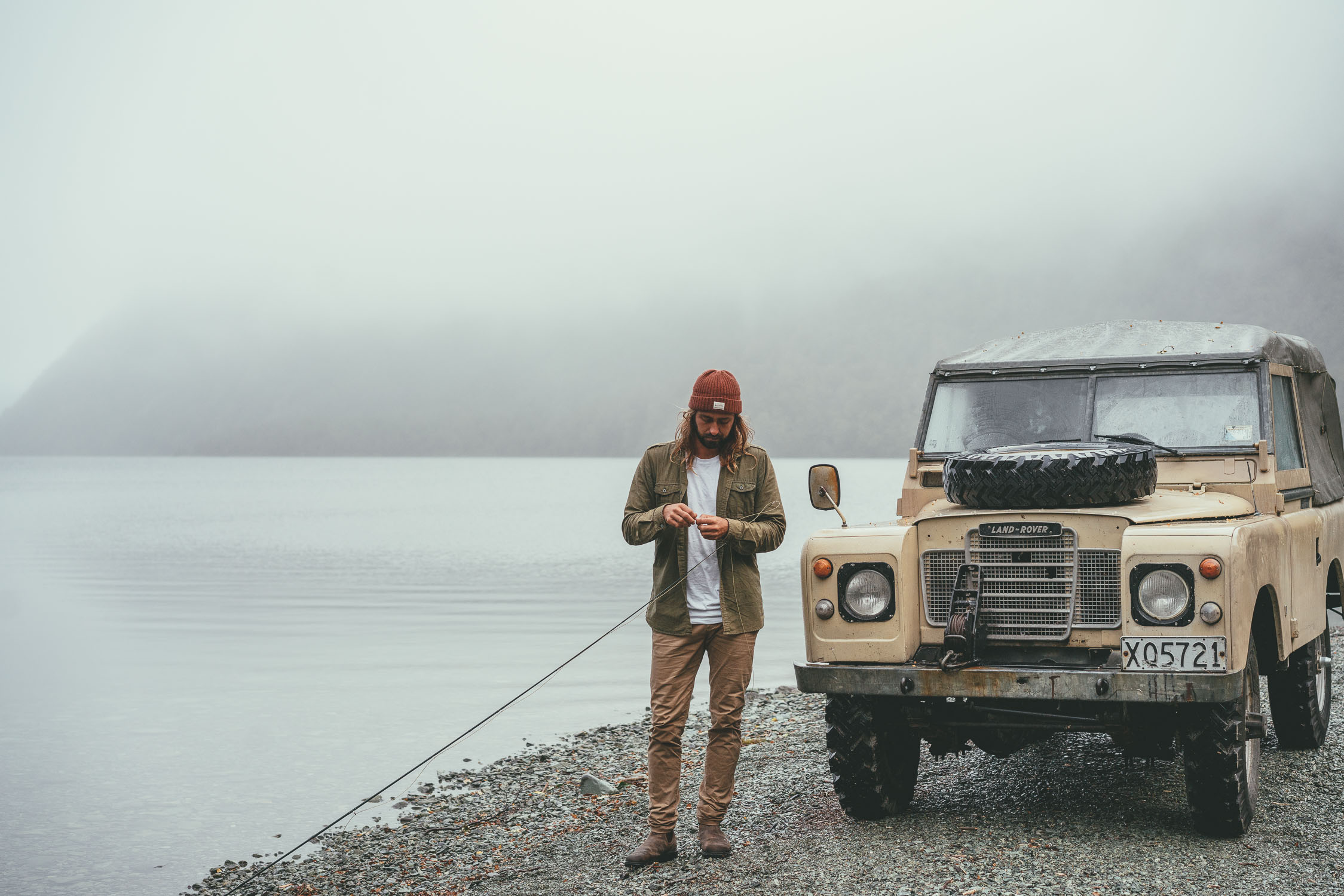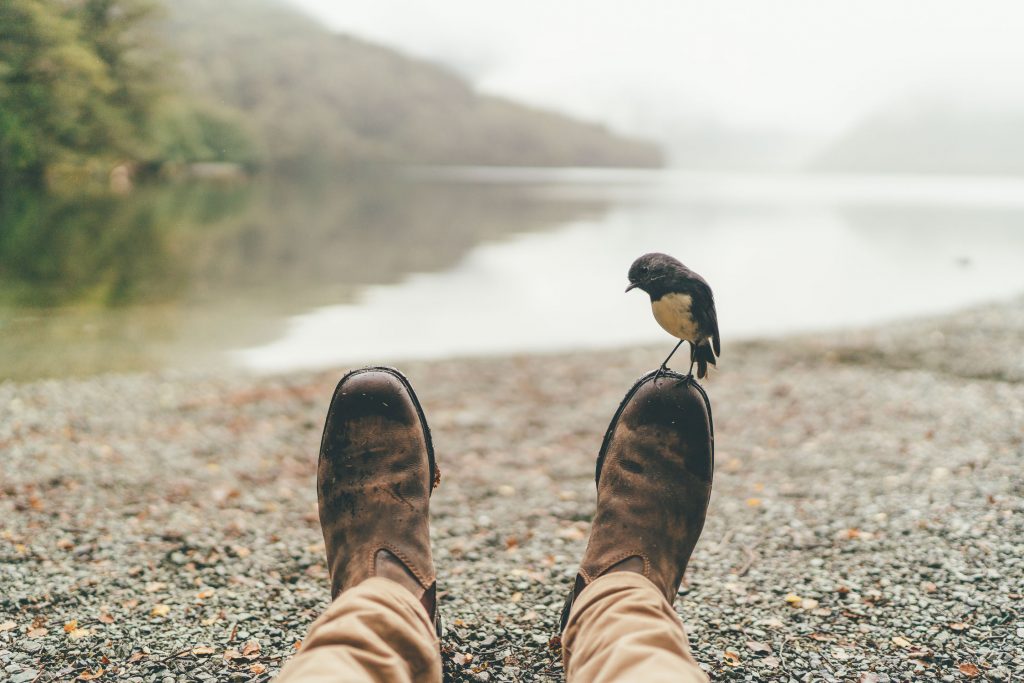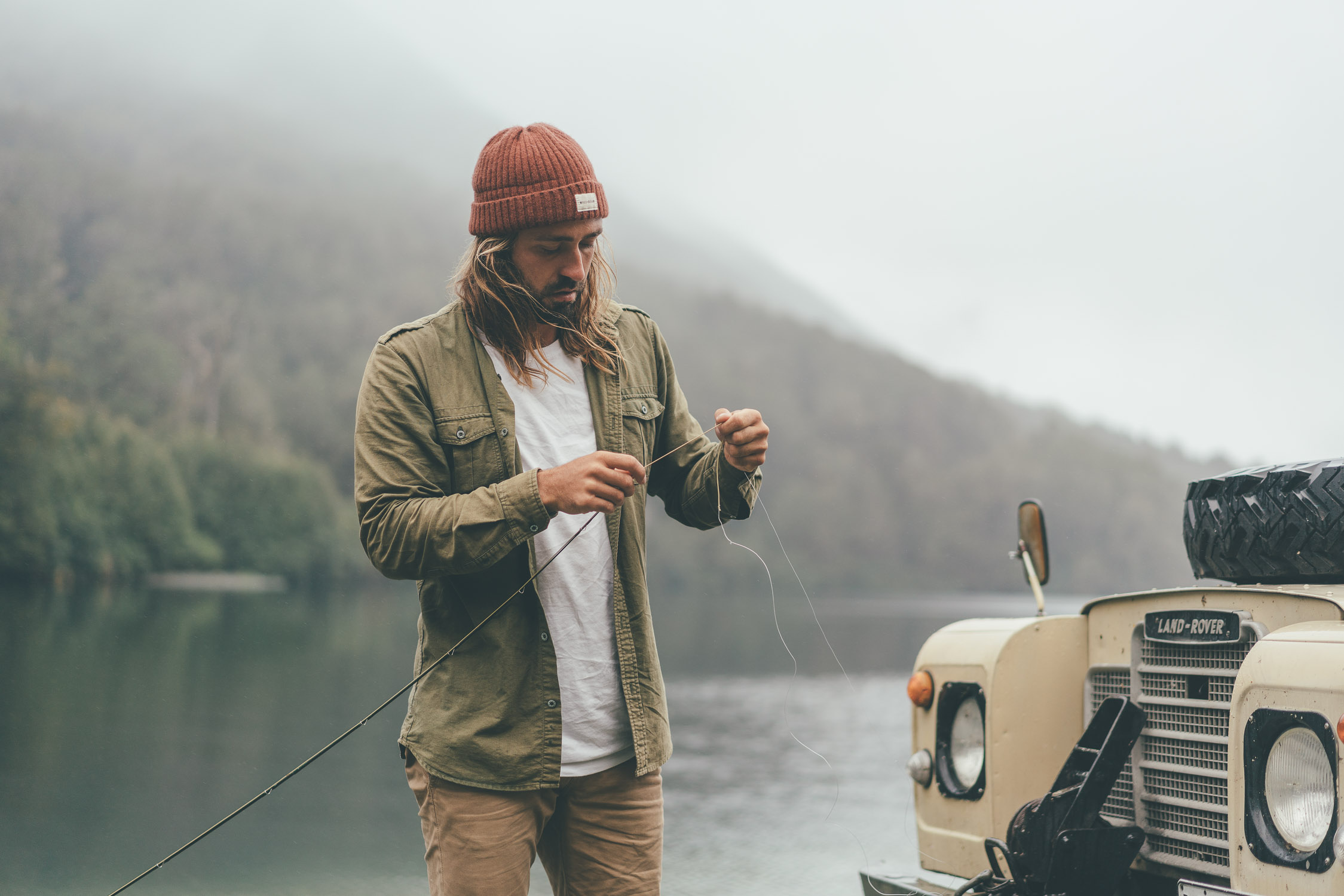 From Queenstown the first stop was Te Anau. We hooked a u turn to watch the sunset at the lake, the best I've seen in Te Anua. Miles better pies has the yummiest venison pie, but other than that I usually just skipped Te Anau but it was one of our best nights.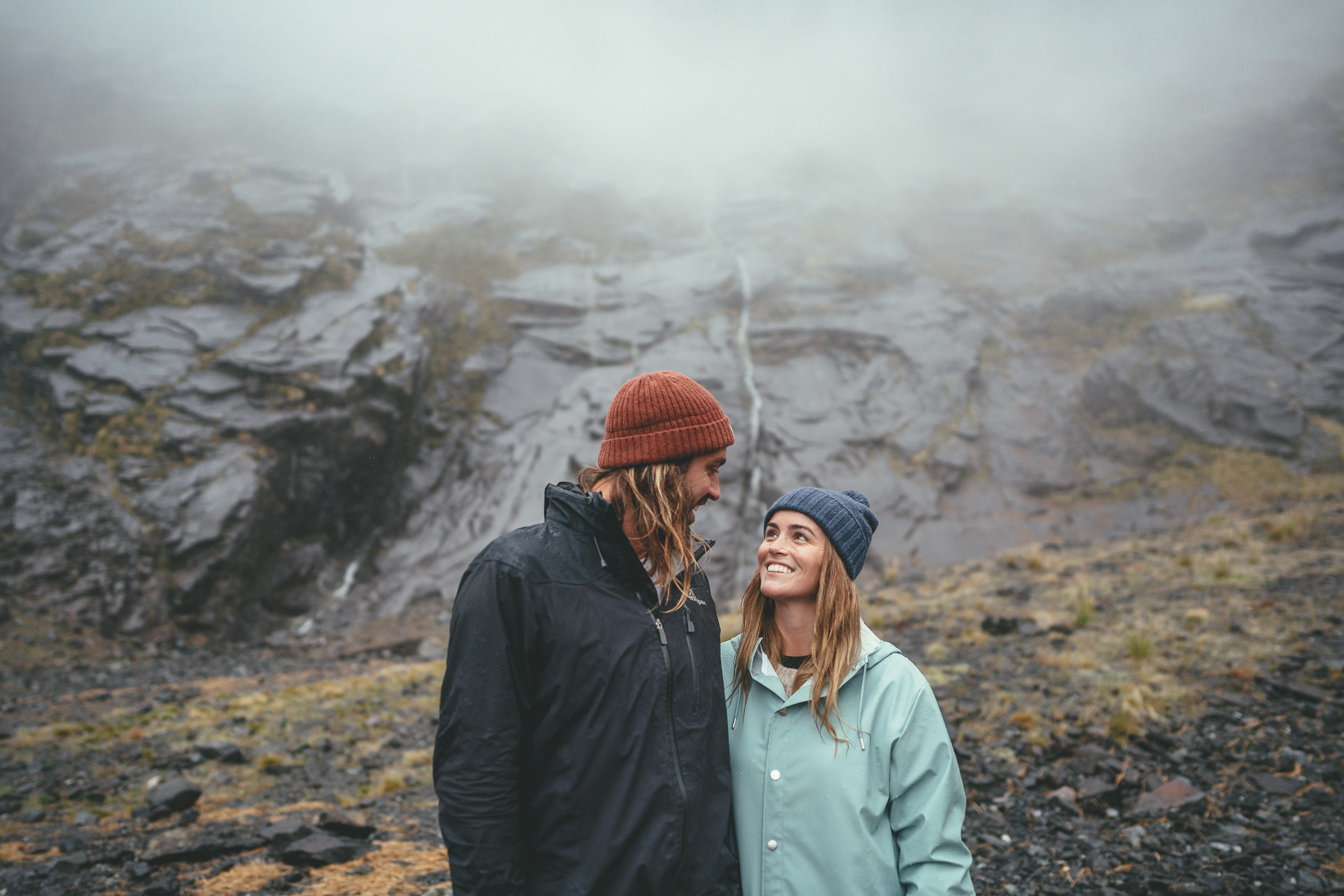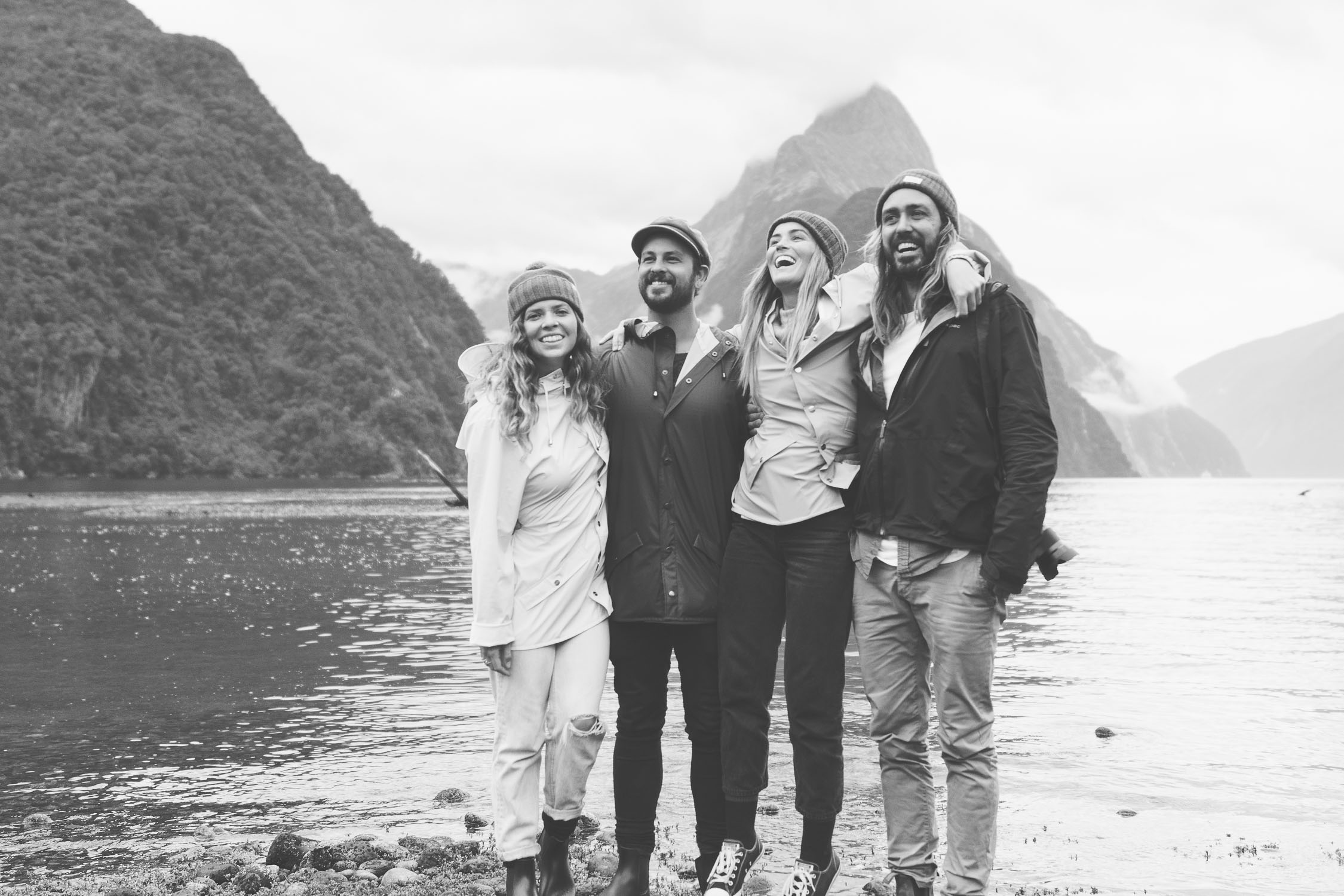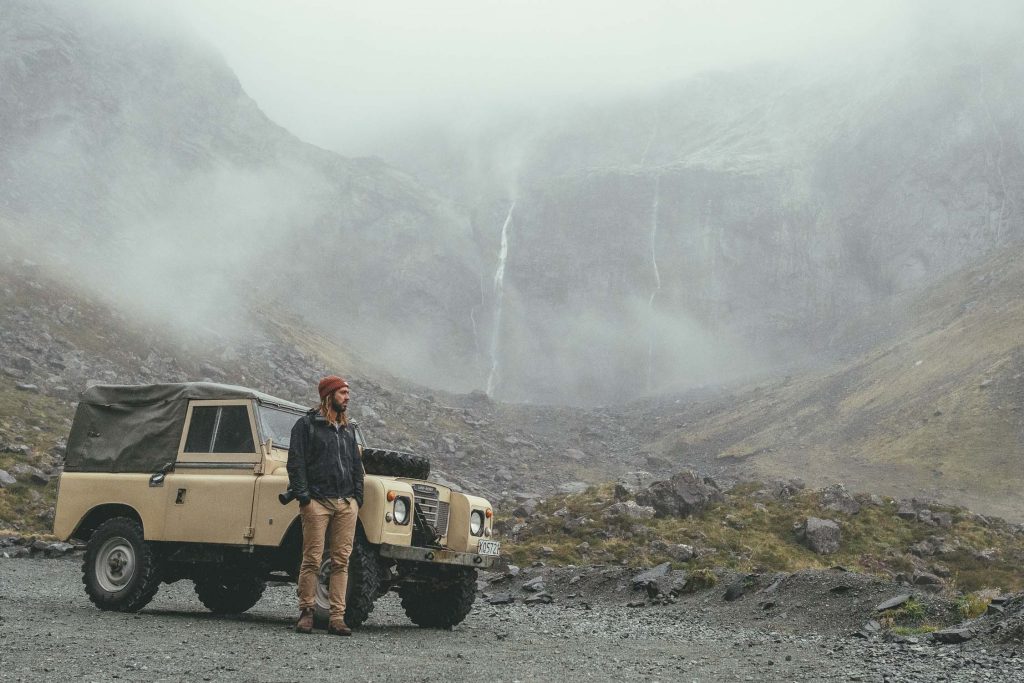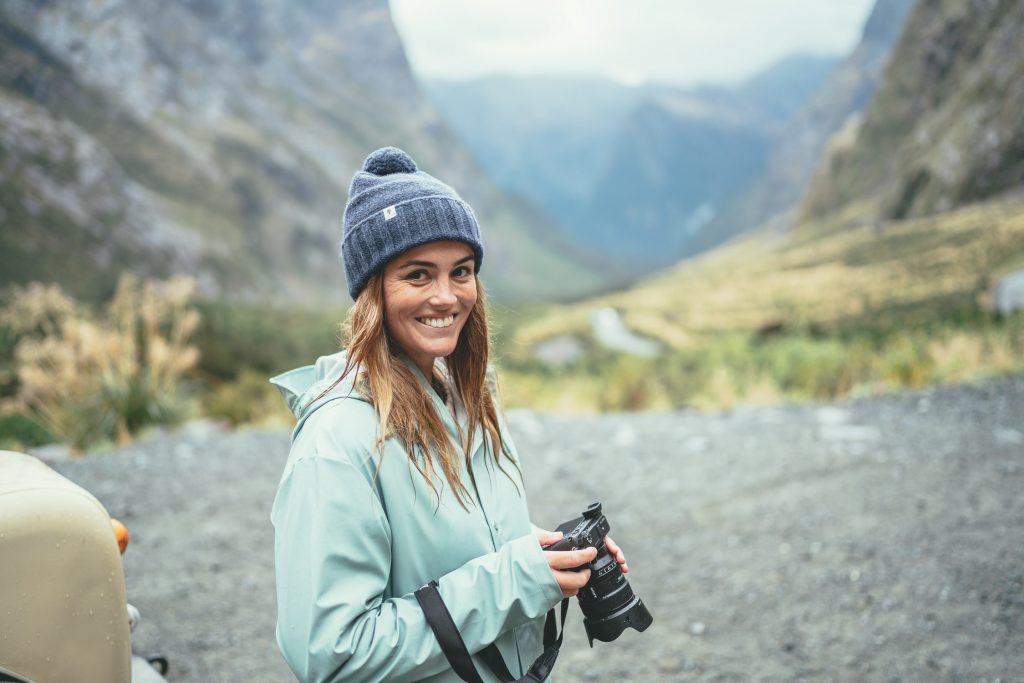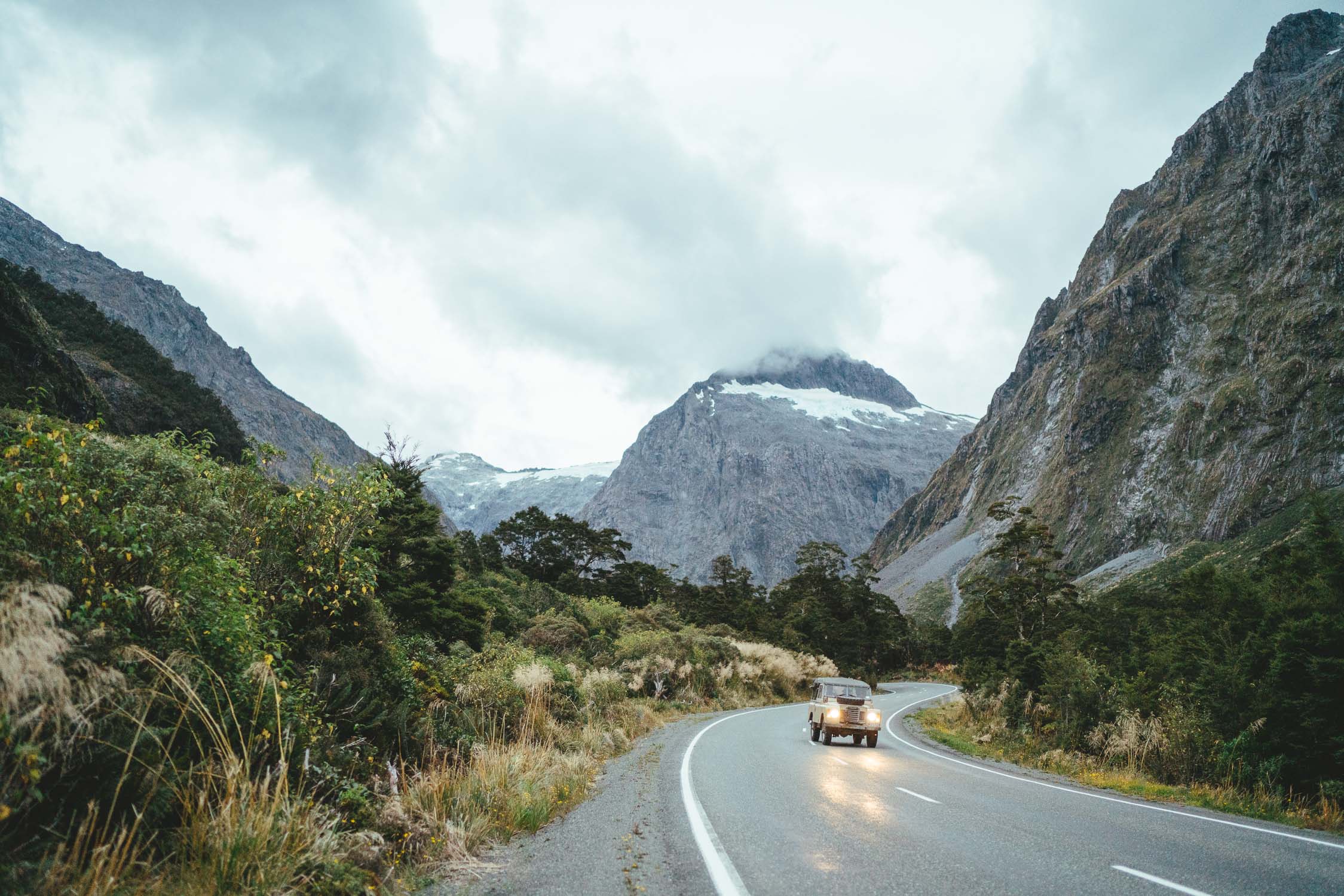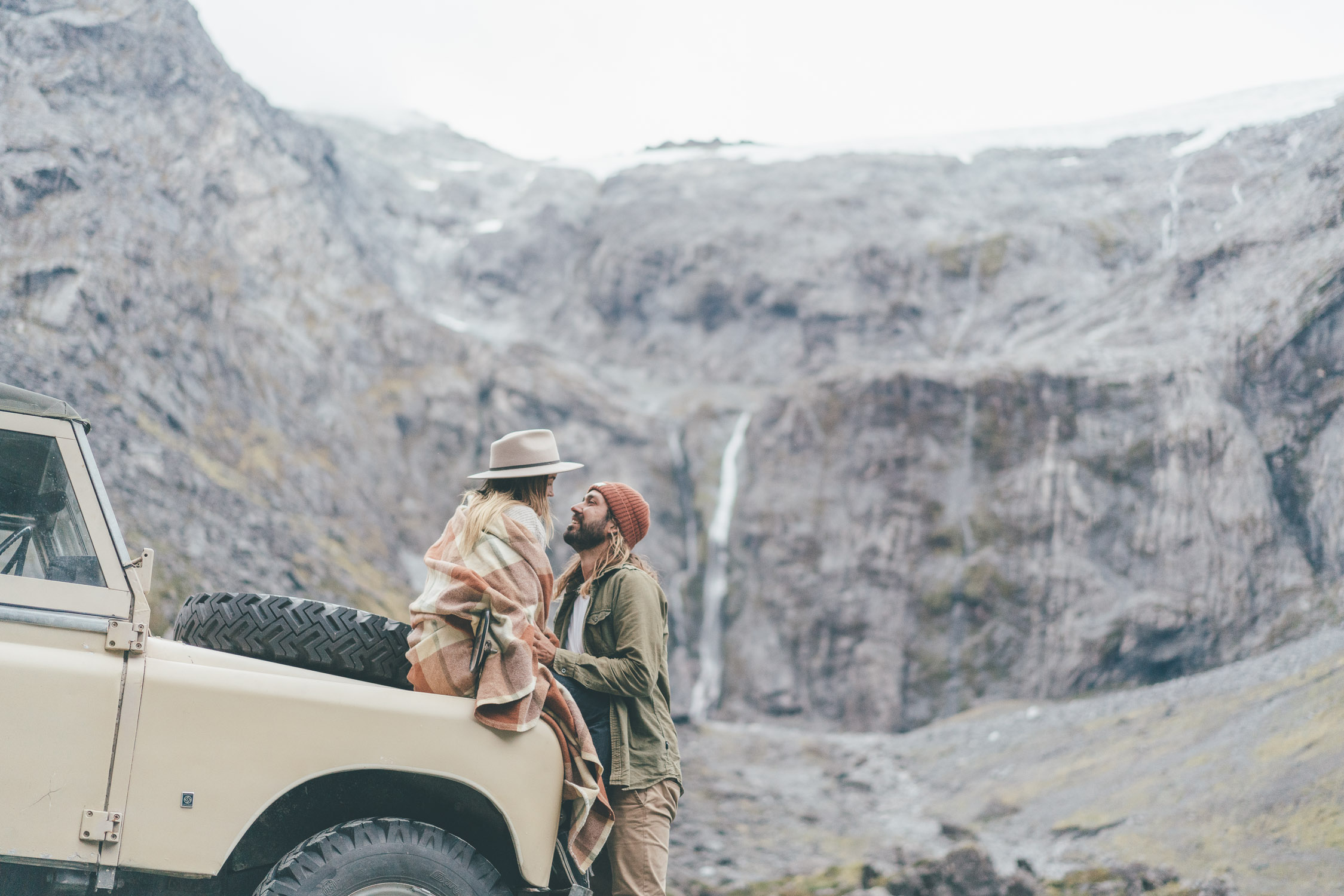 After exploring the road through to Milford Sound we took the boats out. Two things for Milford, you need to get out on the boat to see the true scale of the place and I think it's the best in the rain. In the rain you don't see everything at once, it slowly reveals itself and you are left wondering while you discover. Rain is the easy part as it's one of the wettest places in the world raining 250 days of the year so the waterfalls are insane there. The walls just turn into rapids.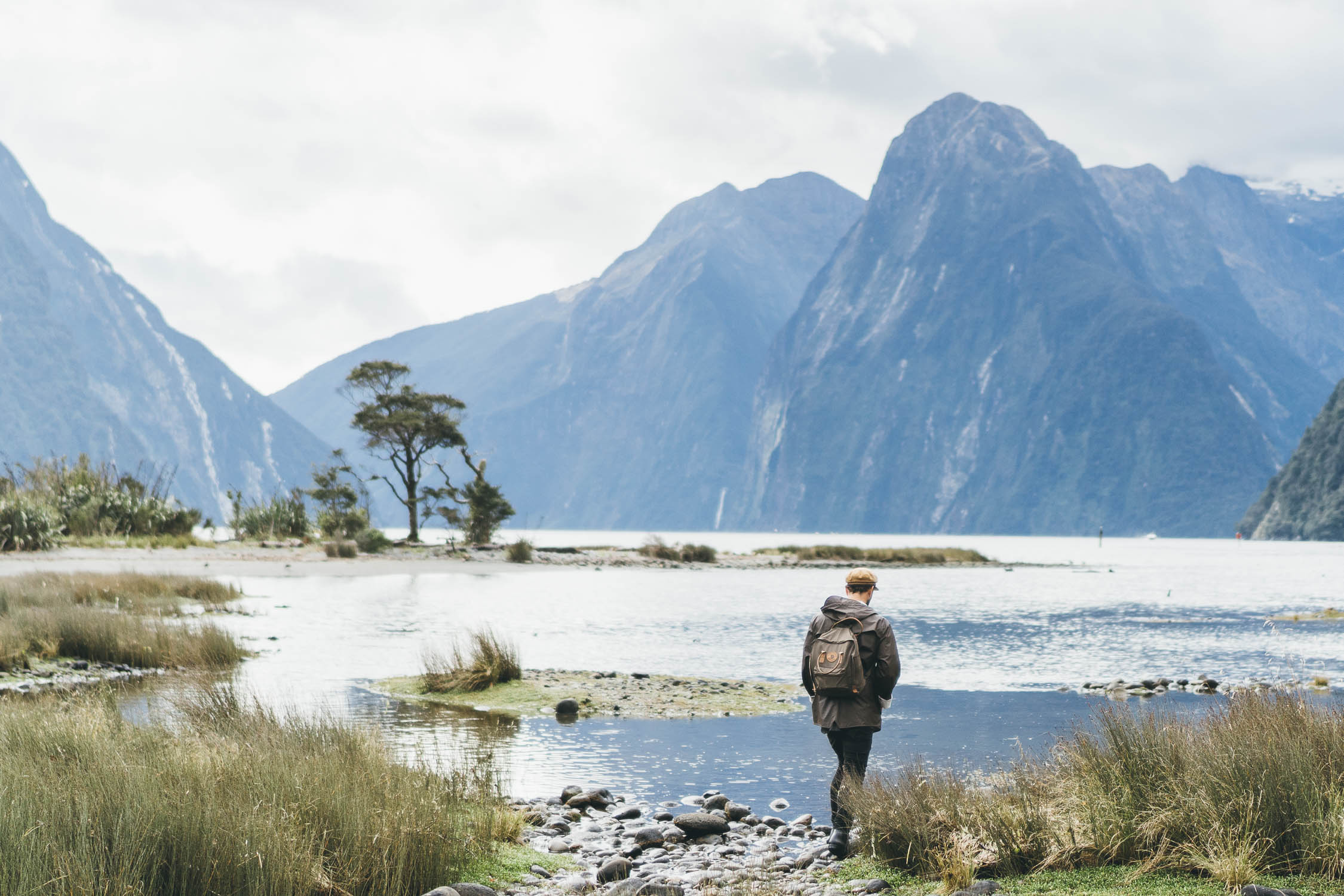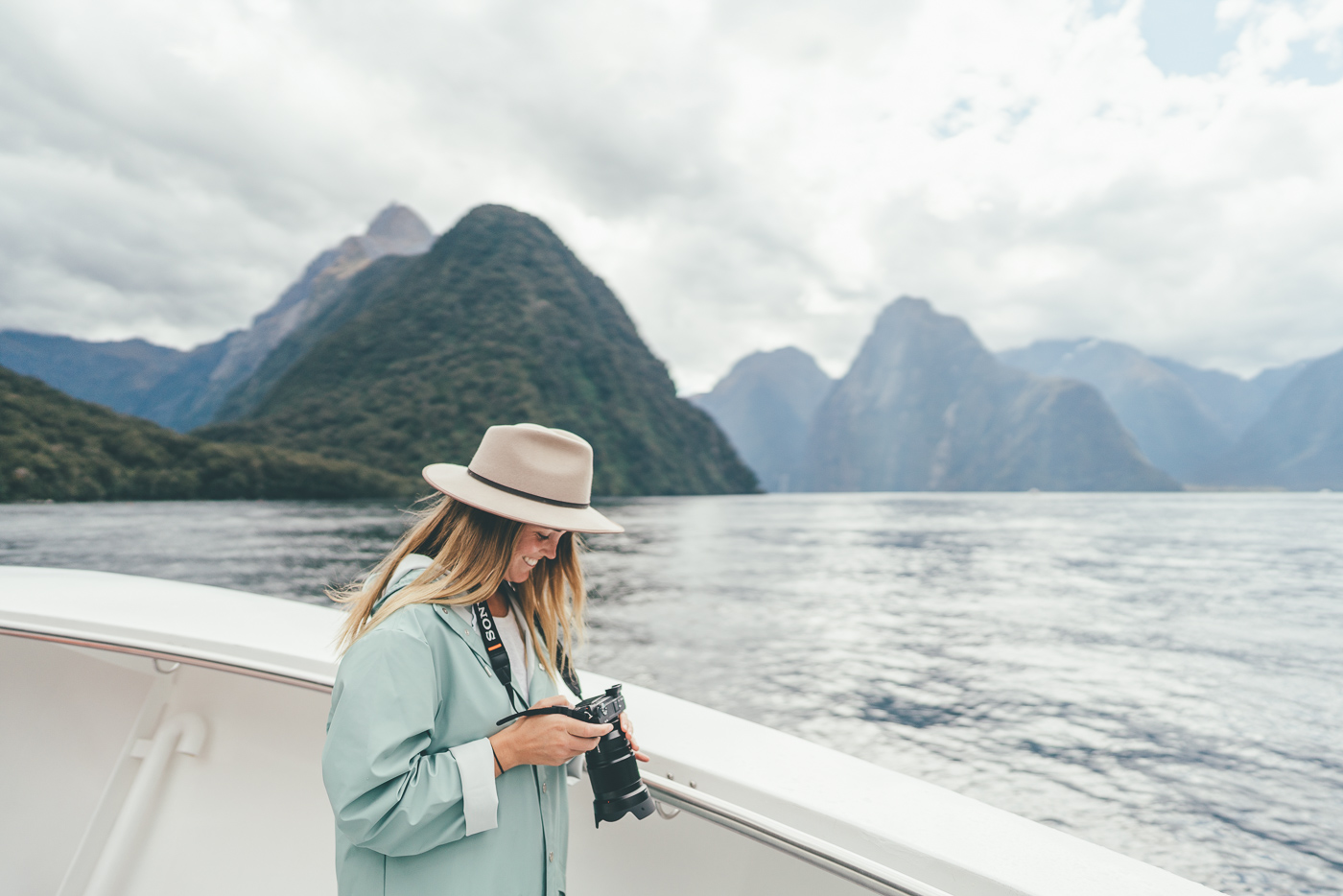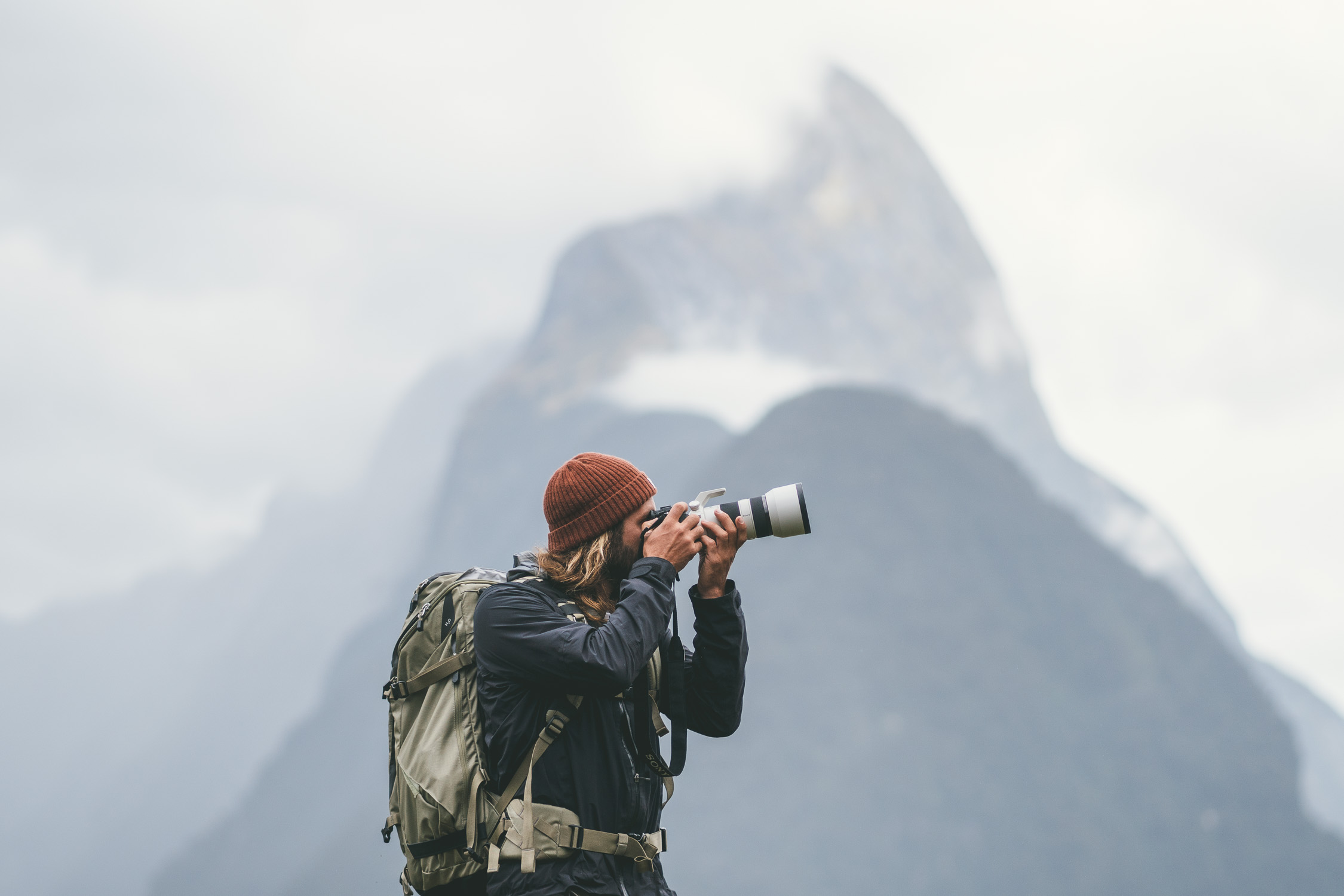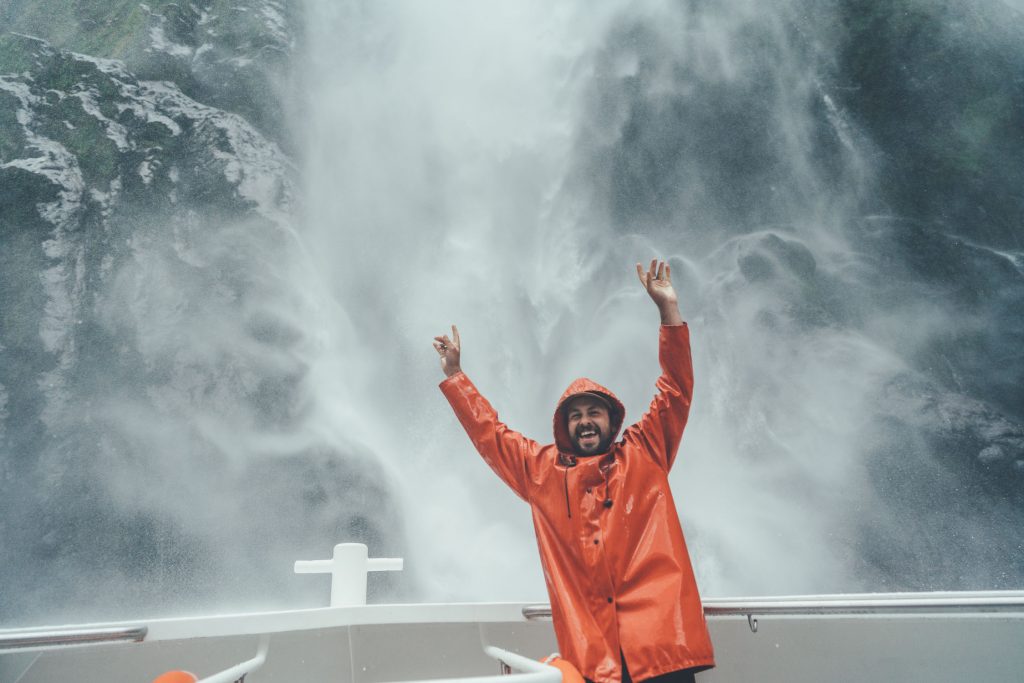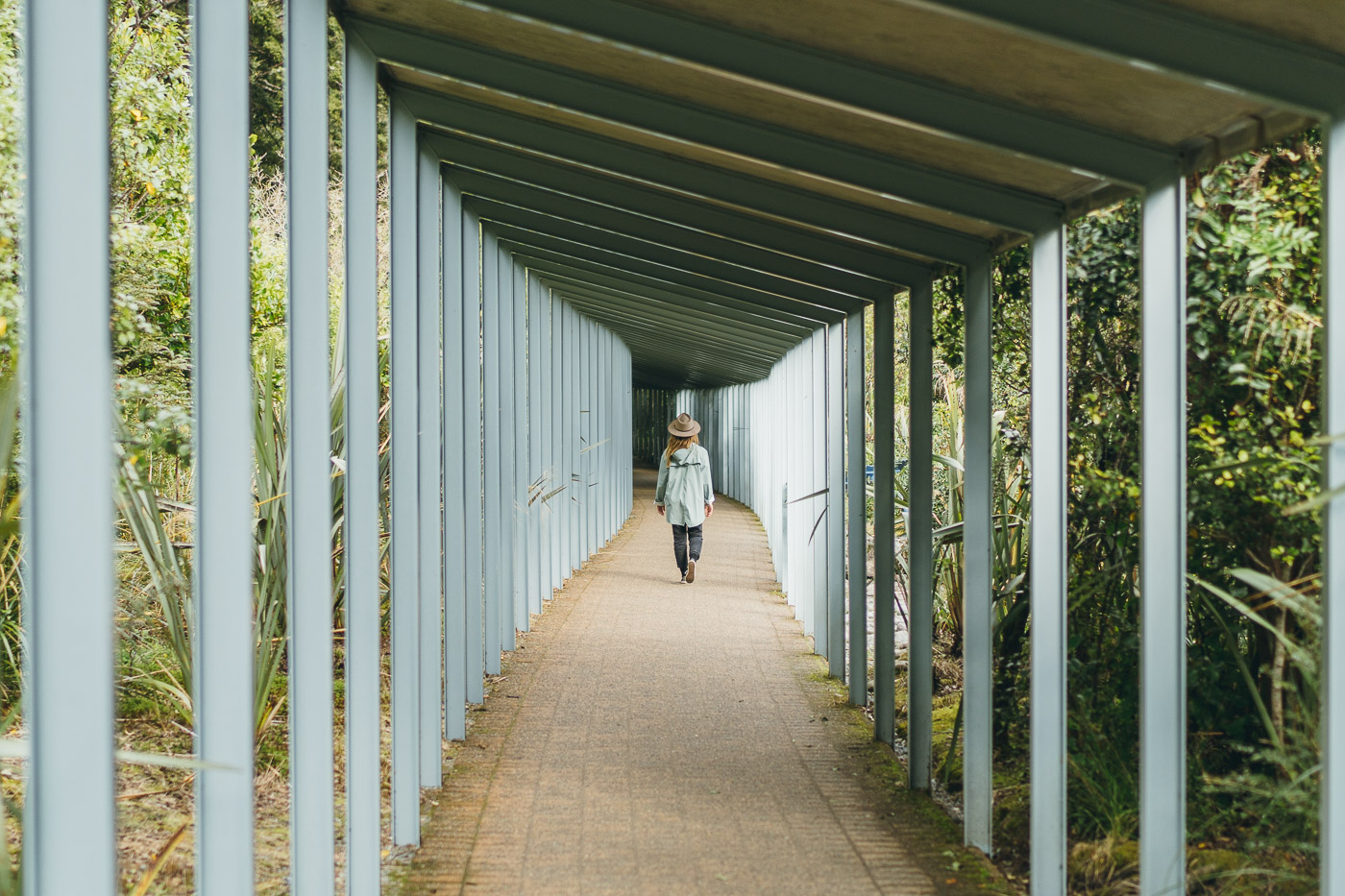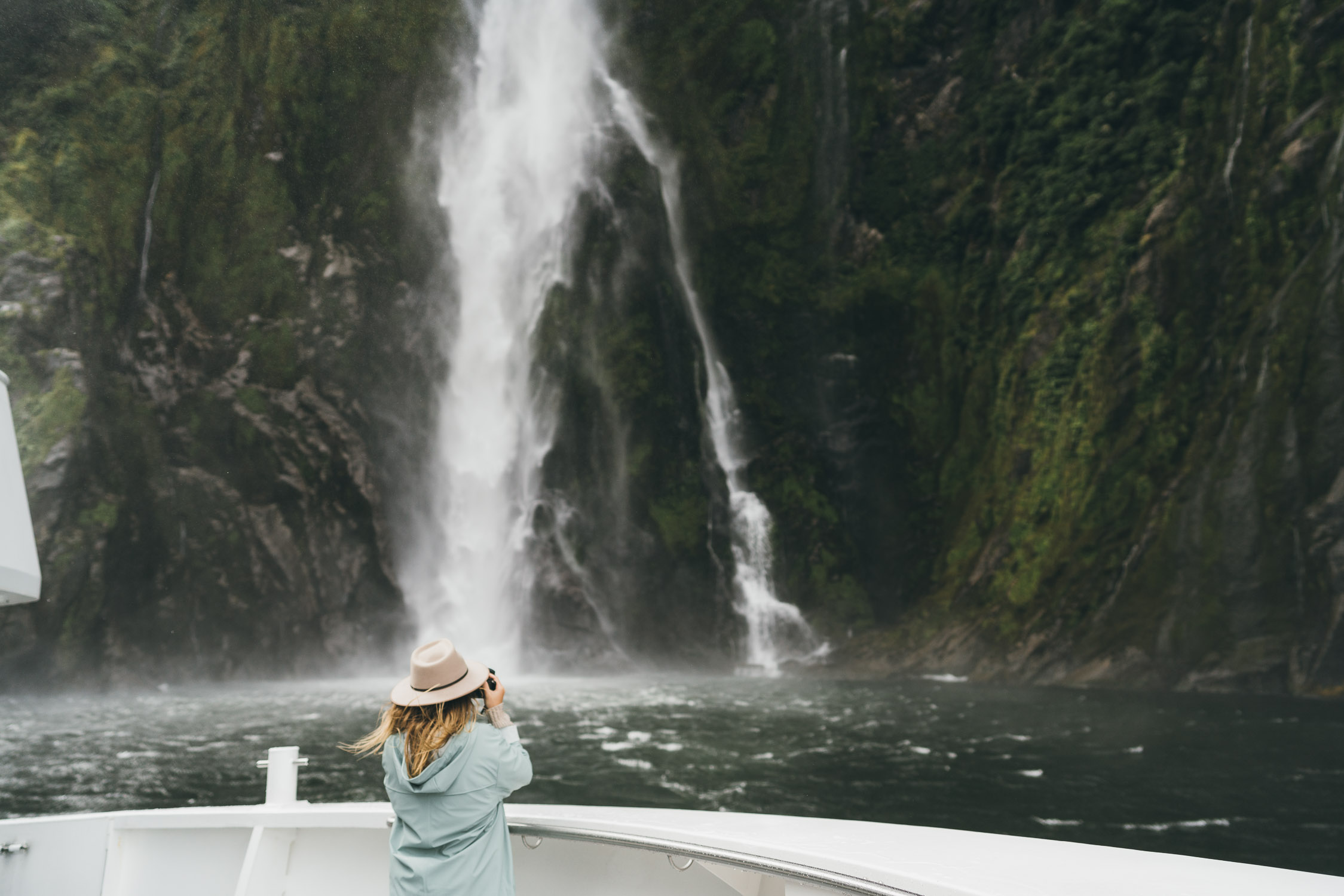 Arriving back in Queenstown we made a 10pm decision to pack their tiny rental car and pin it to the coast of the Catlins to go see Nugget Point Lighthouse for sunrise. Peanut wasn't quick enough for this trip sadly. But it meant we could crank the tunes and belt out till we woke the cows. We gave the girls the tent for a comfier sleep as we wanted to get up and shoot the stars for a few hours. Daiton and I woke late then scrambled to the tent, it was empty, the toilets too. I was freaking out where they could have got to. Turns out they were already at the lighthouse looking for us. Daiton and I were dead. Amazing sunrise but exhausted,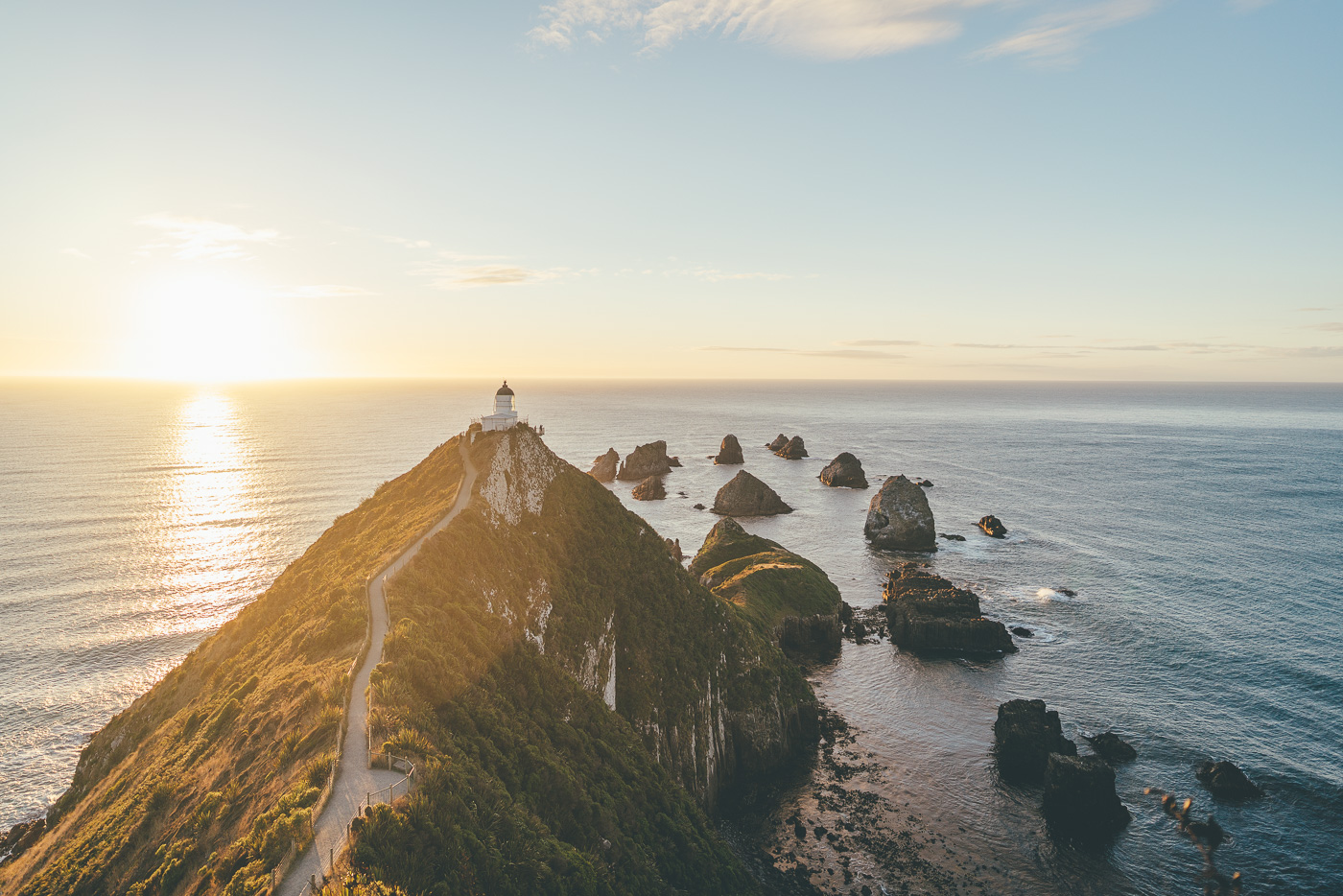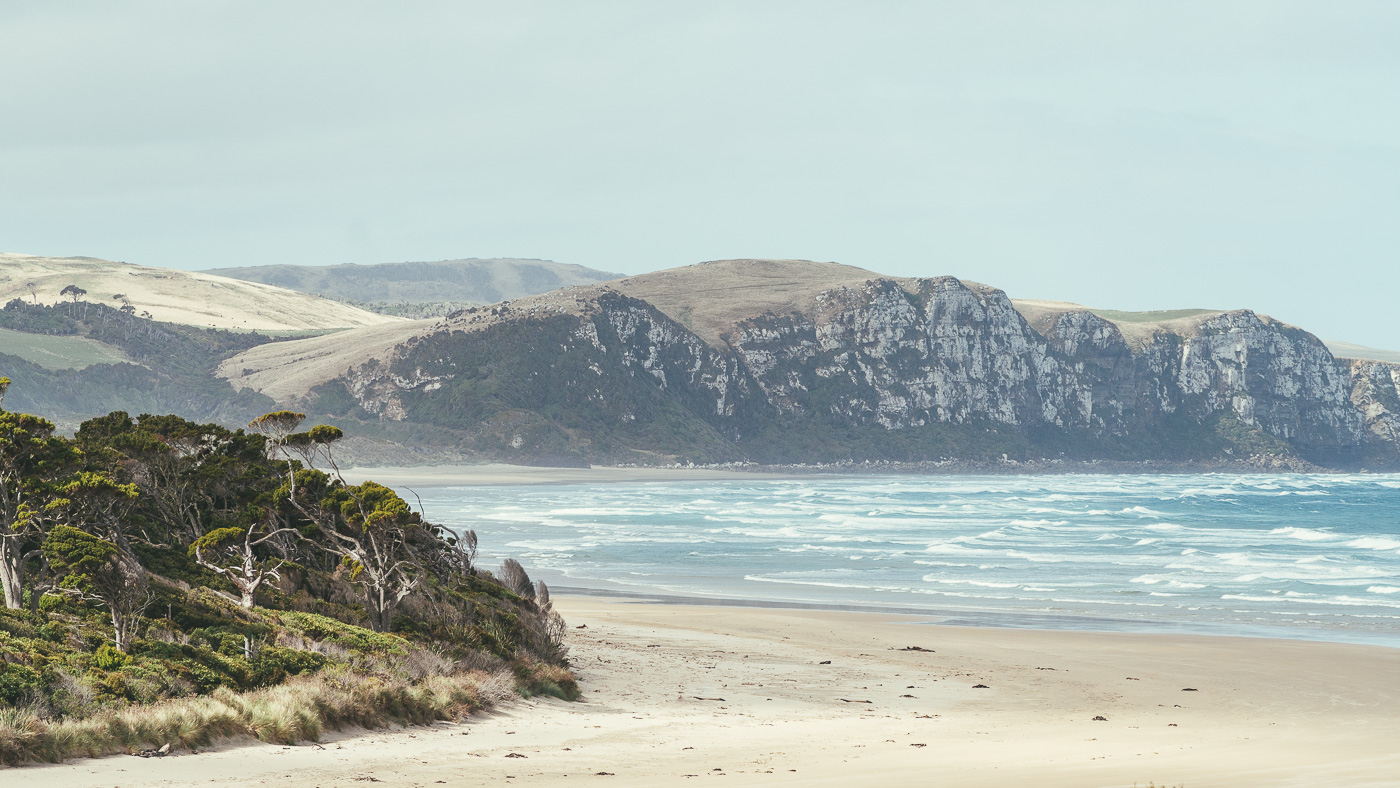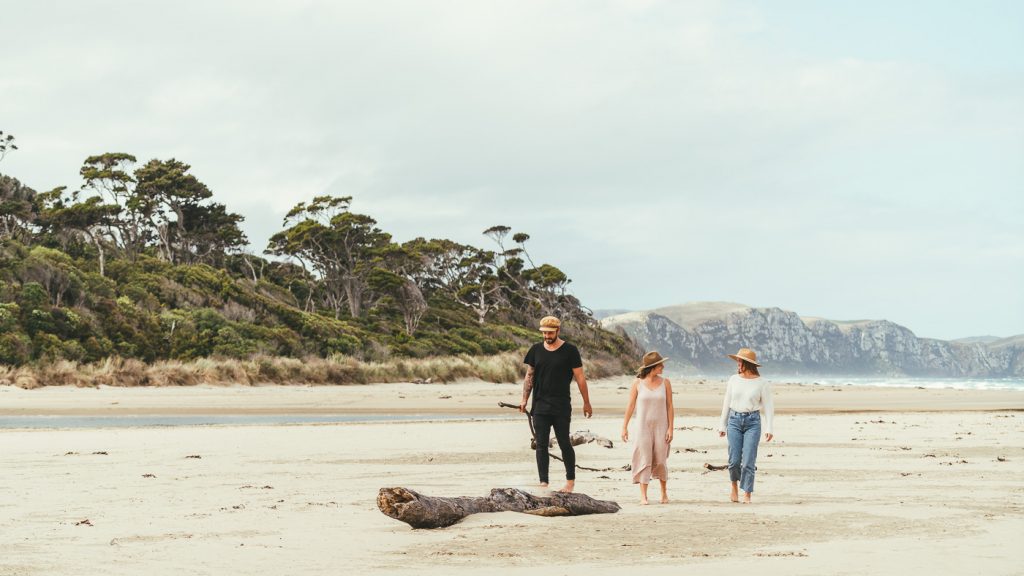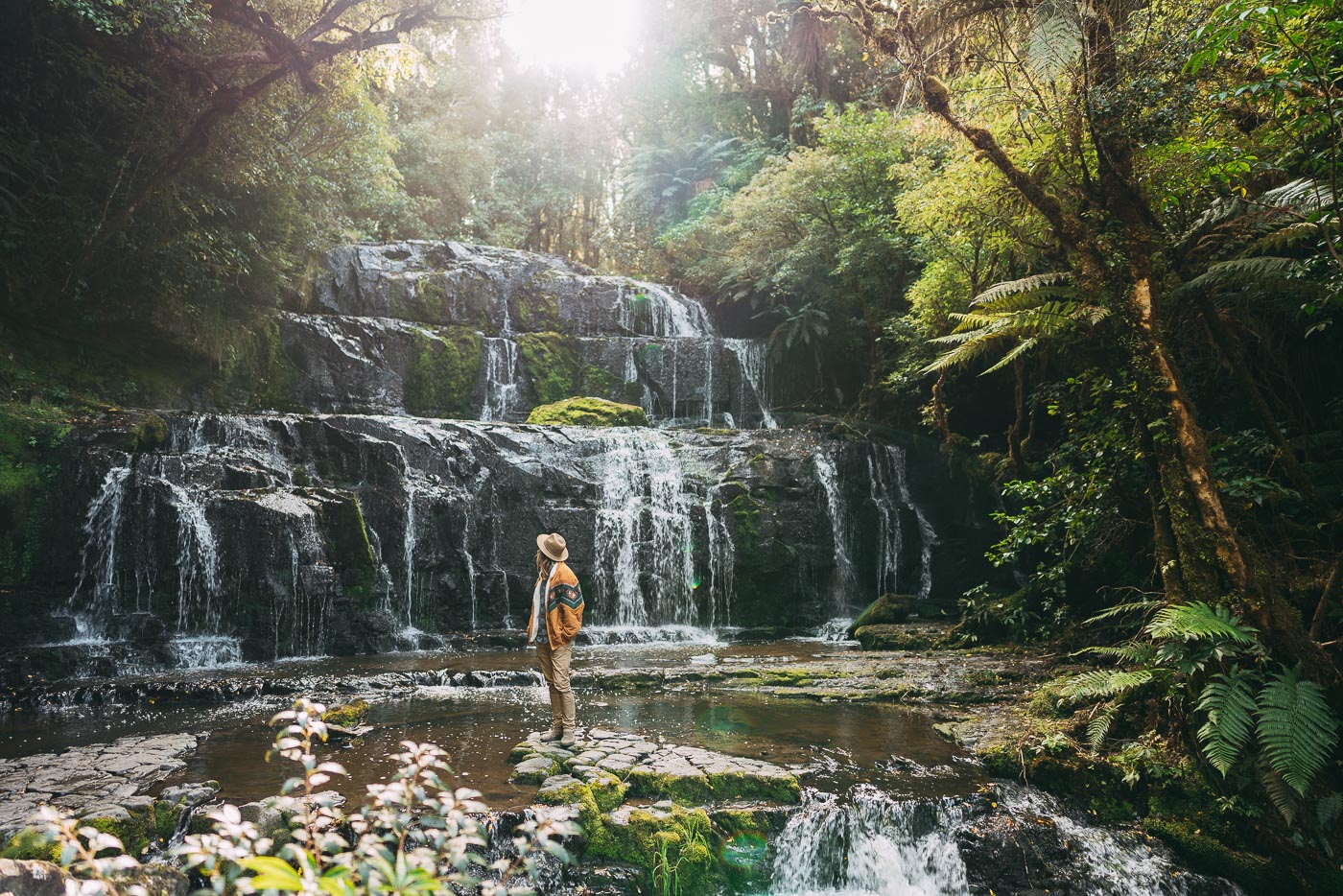 We showed them around the Catlins, visiting the famous waterfalls. For me I've never bothered as usually I'm only down there for surf. But it was amazing to see, much larger than I thought. Visited the Papatowai township with the most interesting bus full of weird and wacky home made contraptions. You need to go to understand.
Up to Dunedin, we woke up in another carpark. Nope no sunrise this time, just fog, really heavy fog. We walked through the forest to see if we could find a break in the clouds. Turned out to be some epic photos in there. I was so stoked.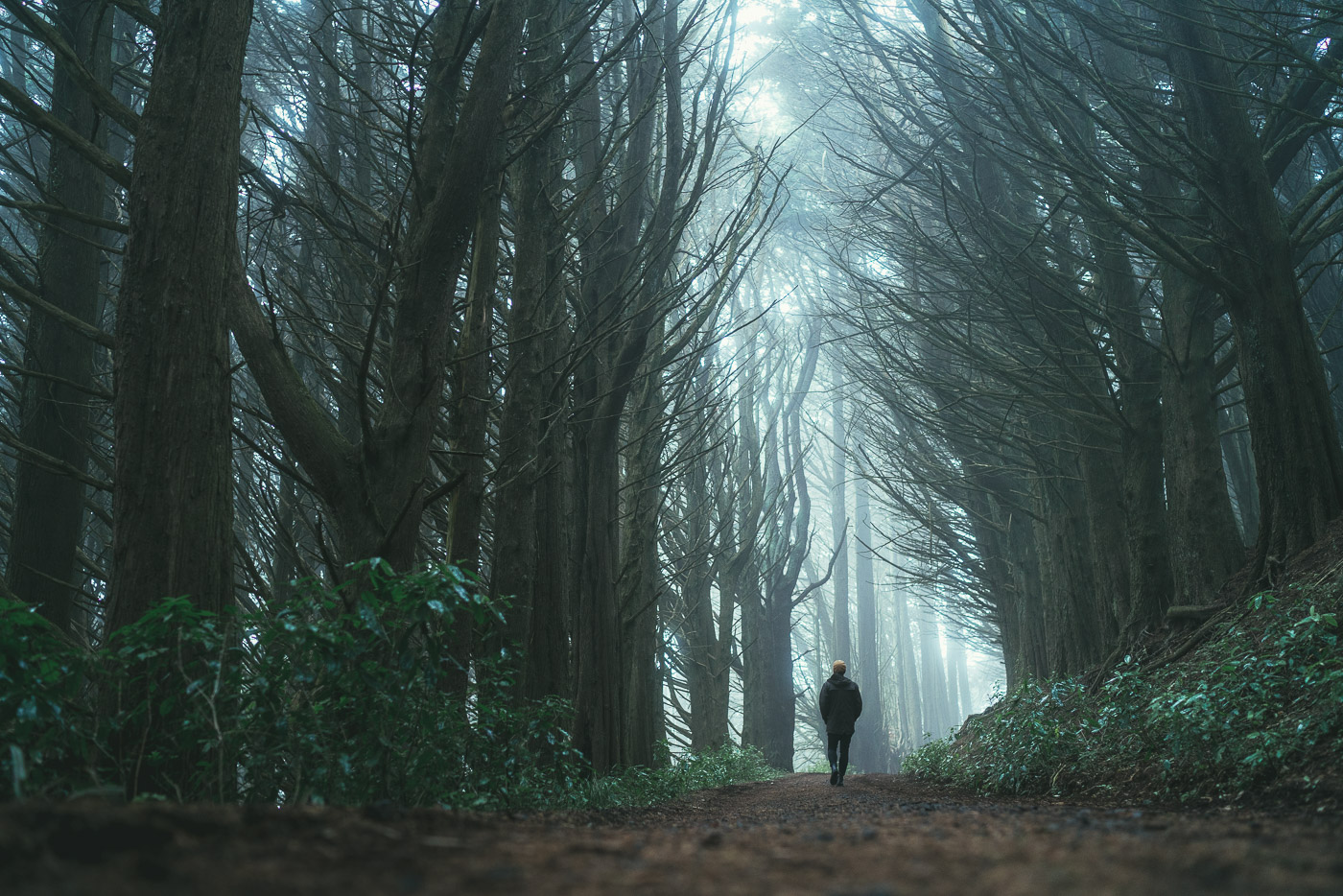 The adventures with Daiton and Marie were epic, short but honestly good times. They treated Jess and I to a beautiful Onsen hot pool on one of our last days together. Again thanks so much guys if you're reading this, was really nice to just chill with Jess. I had to think of something in return as it was such a kind gift. I figured why not surprise them with an outdoor movie night. Jess and I picked up some food, hay bales and blankets. We watched an adventure movie about two guys riding bikes through South American, funnily enough it was in subtitles but it was cool. We cant wait to visit you guys in Canada some time soon!!! Thanks for the good times.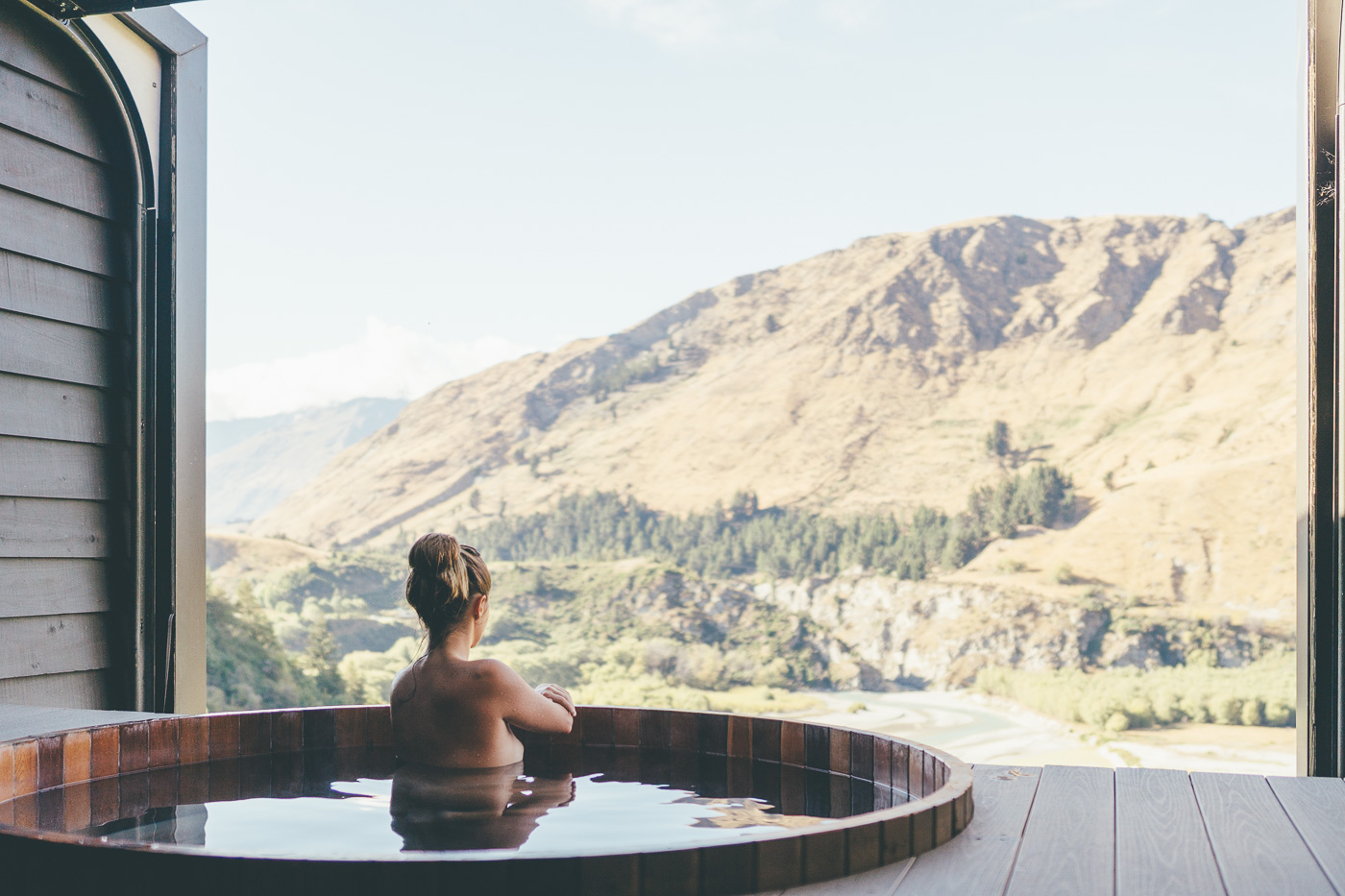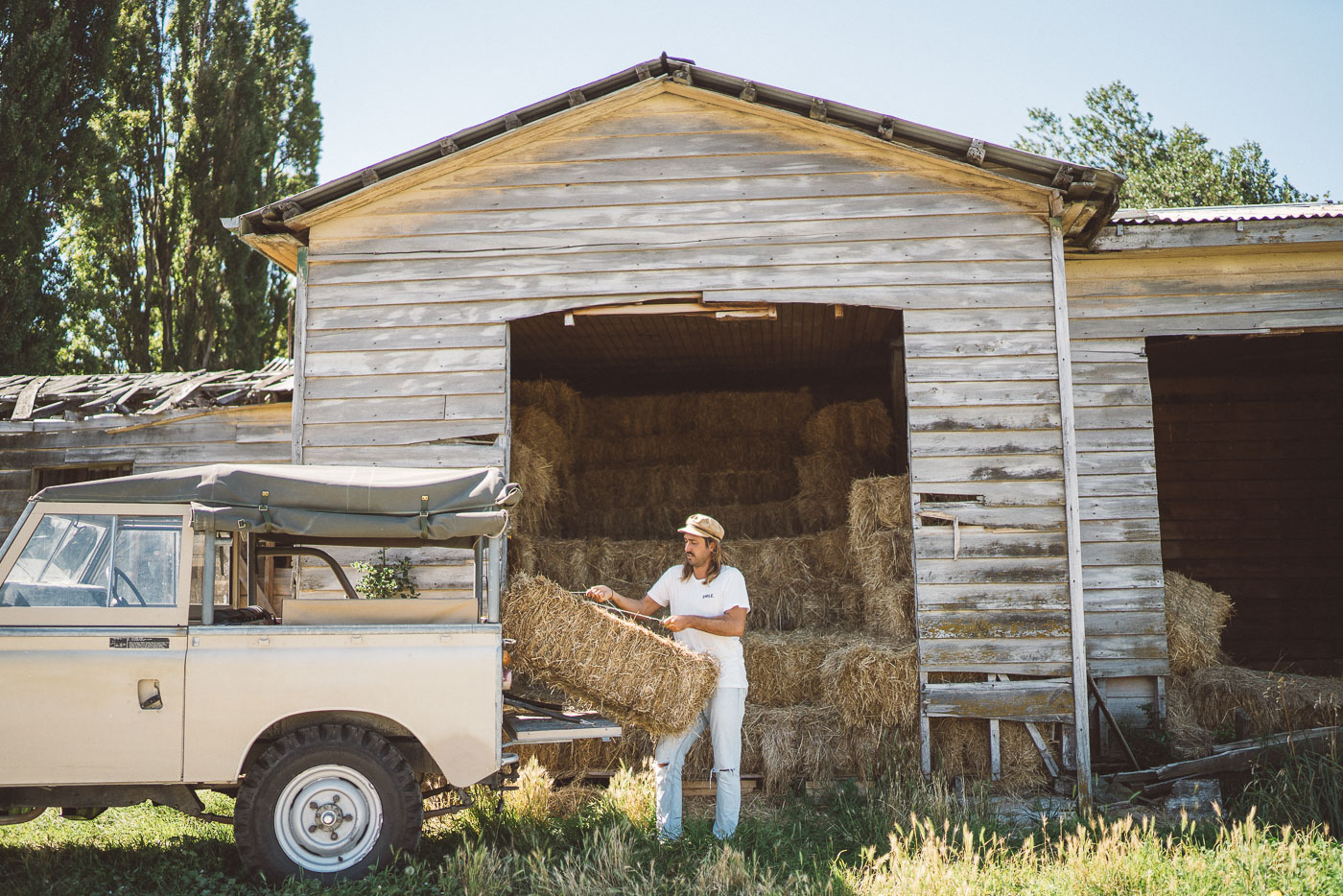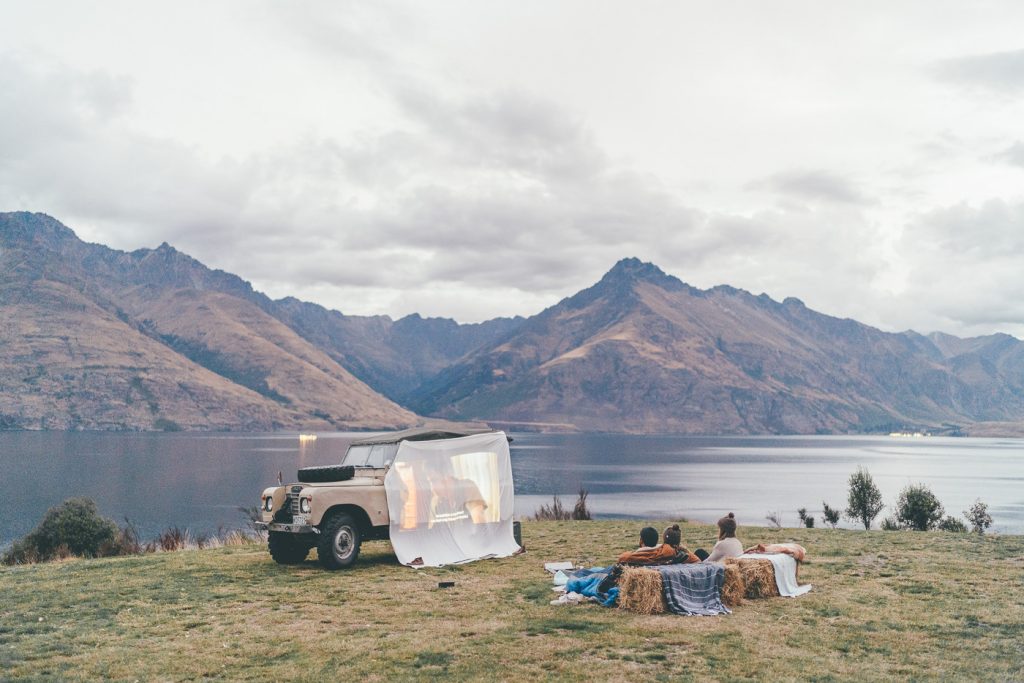 On the subject of Dunedin and Catlins. Also have a read of the Will and Bear NZ Road trip through Catlins. Click the photo below!
@Stefan_haworth on Instagram